Ginza is sophisticated famous shopping area – There are some free rest spots with green which is good to know for mom and baby/little kids.
Roof top of GINZA SIX is one of them. (13F)
Although no playground equipment, little kids can feel nice air in the middle of Ginza.
Some kids enjoy shallow water area In the summer morning and evening.
This garden open from 7:00 am!
(Please use South-side EV on Mihara-dori street when stores are not opened)
GINZA SIX also has clean, comfortable nursing room on 6th floor.
I think it's nicest nursing room / Diaper changing room in the Ginza area.
Besides Excellence selection of fashion, food, goods, brands, cosmetics, jewelries, books, and restaurants, This building's interior is designed by Gwenael Nicolas (Curiosity), one of the most famous designer in Japan. All interior and furniture design itself are really worth to see if you are in Ginza!
GINZA SIX
Opening hours of
Shopping area : 10:30 –
Restaurant area : 11:00-
Garden (on 13th Floor) : AM7:00 –

※GINZA SIX Garden may close without notice in the event of inclement weather or for other reasons.

※Certain areas may be inaccessible due to events or private reservations.
Cool down a bit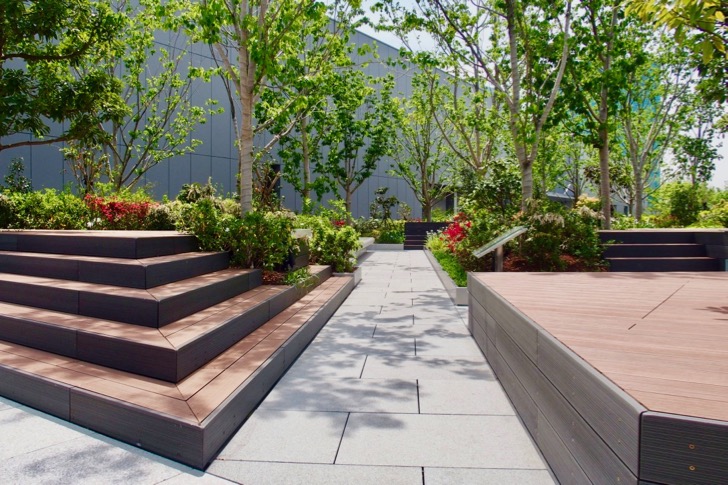 Wood deck style bench are small kid's favorite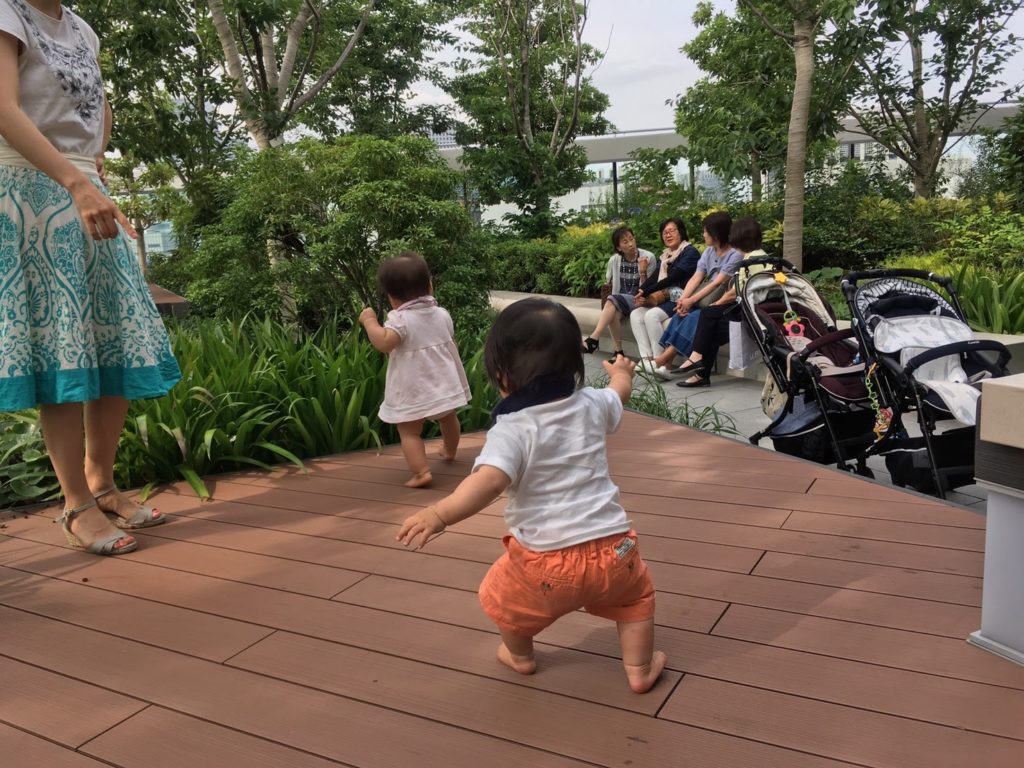 Let's get off the baby stroller!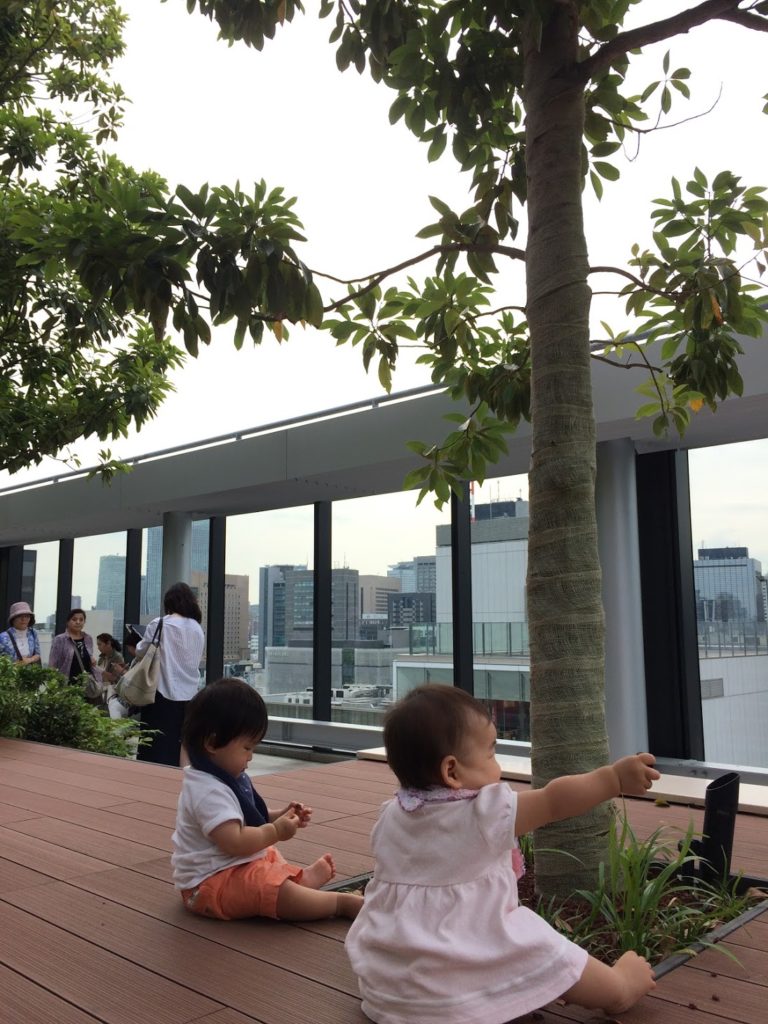 Ginza Six Facade, designed by Yoshio Taniguchi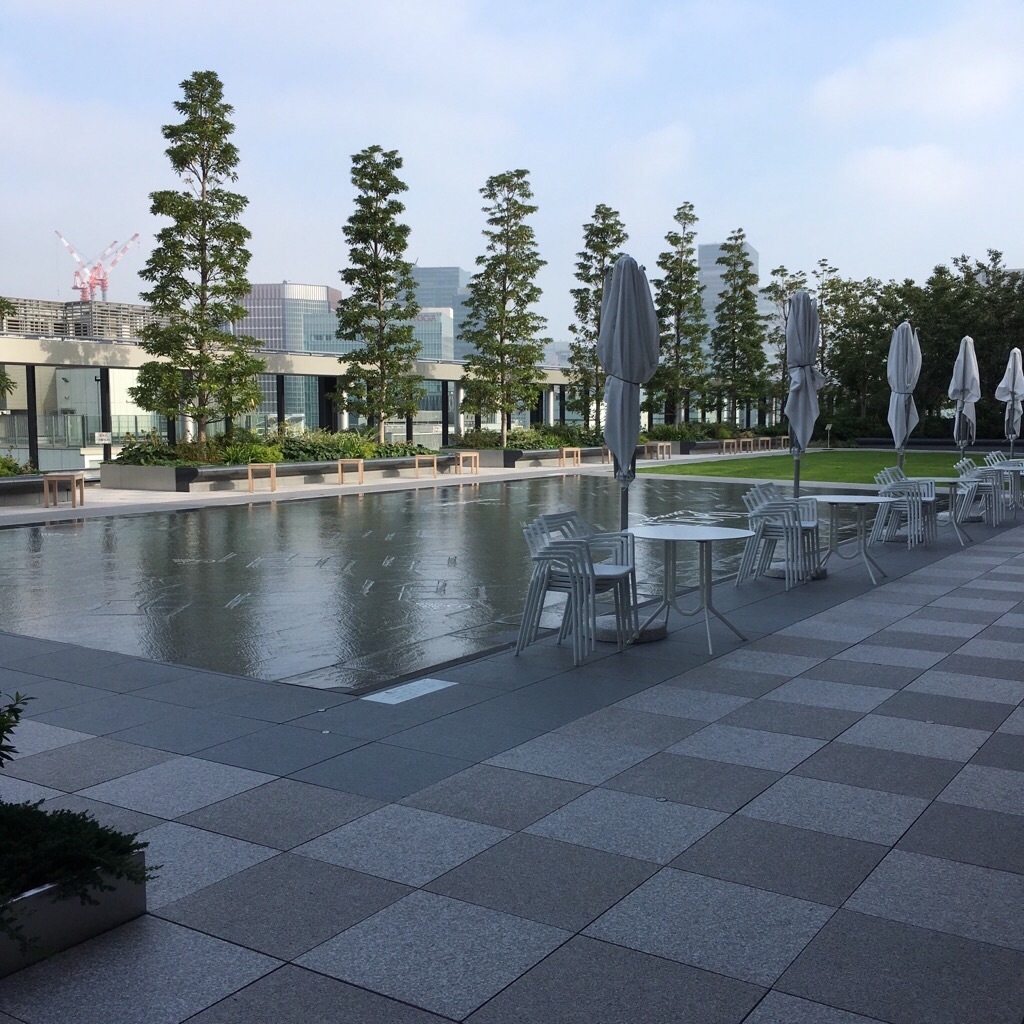 In the morning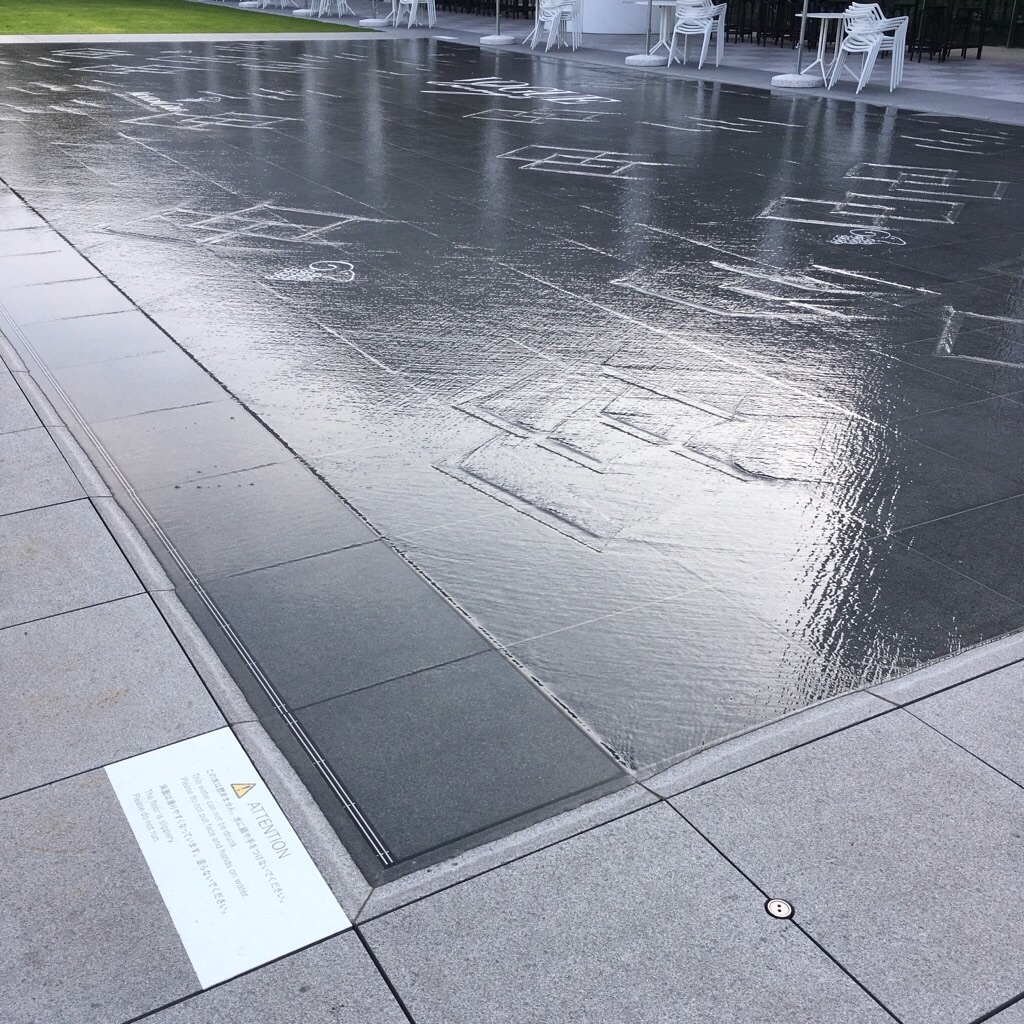 Water art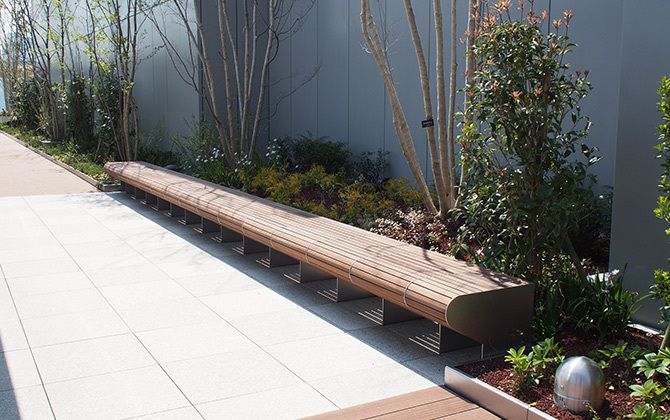 Many benches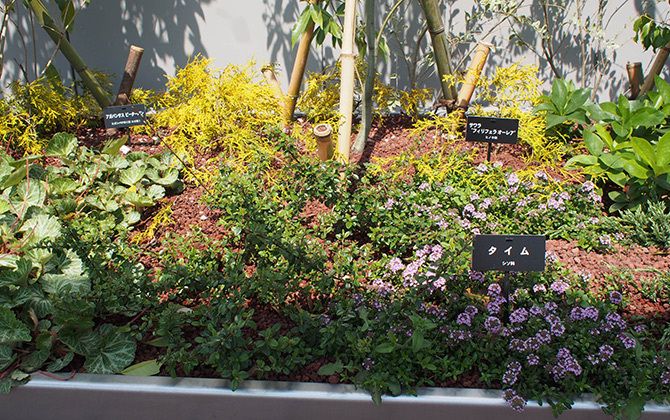 Flowers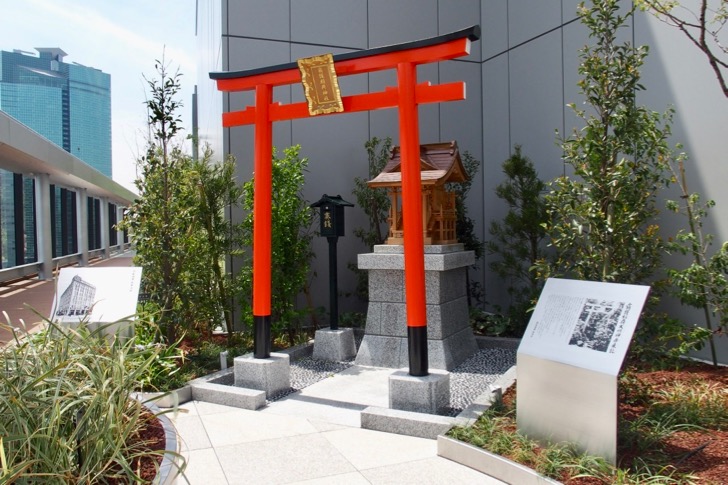 Small shrine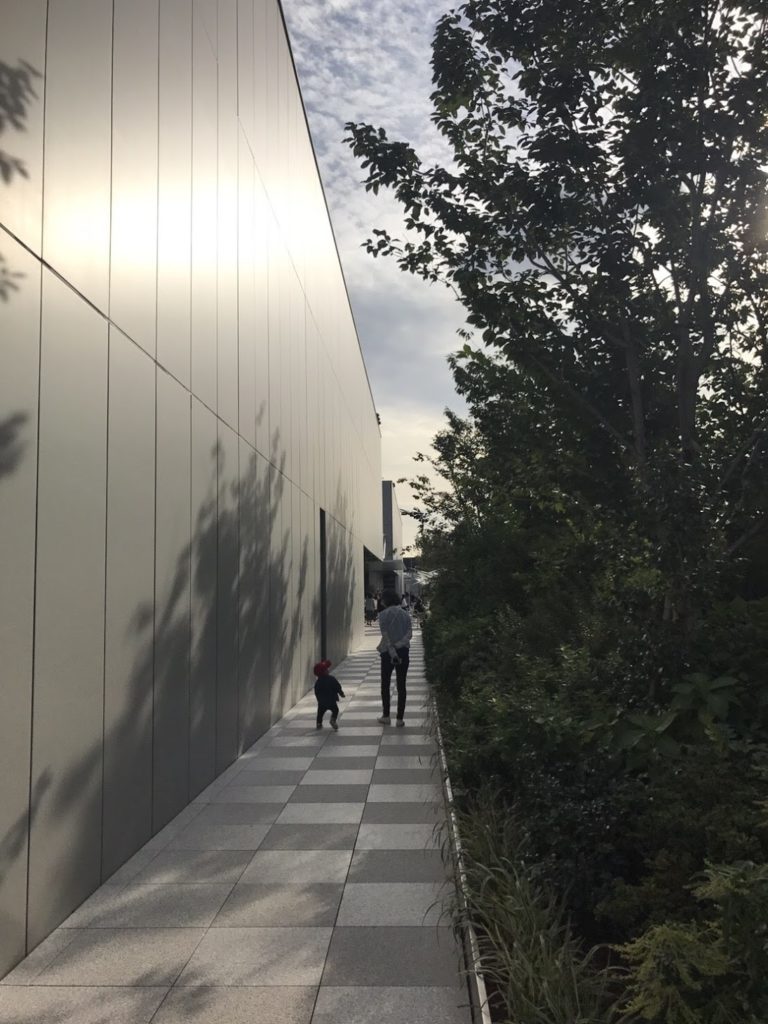 Other articles