MARL-MARL is baby bib/clothing brand started 2012 in Japan.
Their original round baby bib is getting popular among mom in Japan, as there are many kinds of cute design, practical, also you can ask embroidery.

This is also perfect for gift.
.
*The round bib price is about $30.
*If you ask embroidery on bib, The additional cost is about 4$, takes about 10 min at store.
(Any word or name, up to 10 characters)
One of their store opened in Ginza,
How about getting original one as Japanese souvenir?
MARL MARL (Official web site in English)

MARL MARL GINZA Shop (Ginza SIX 4F )

*The previous store at Tokyo Plaza has been closed.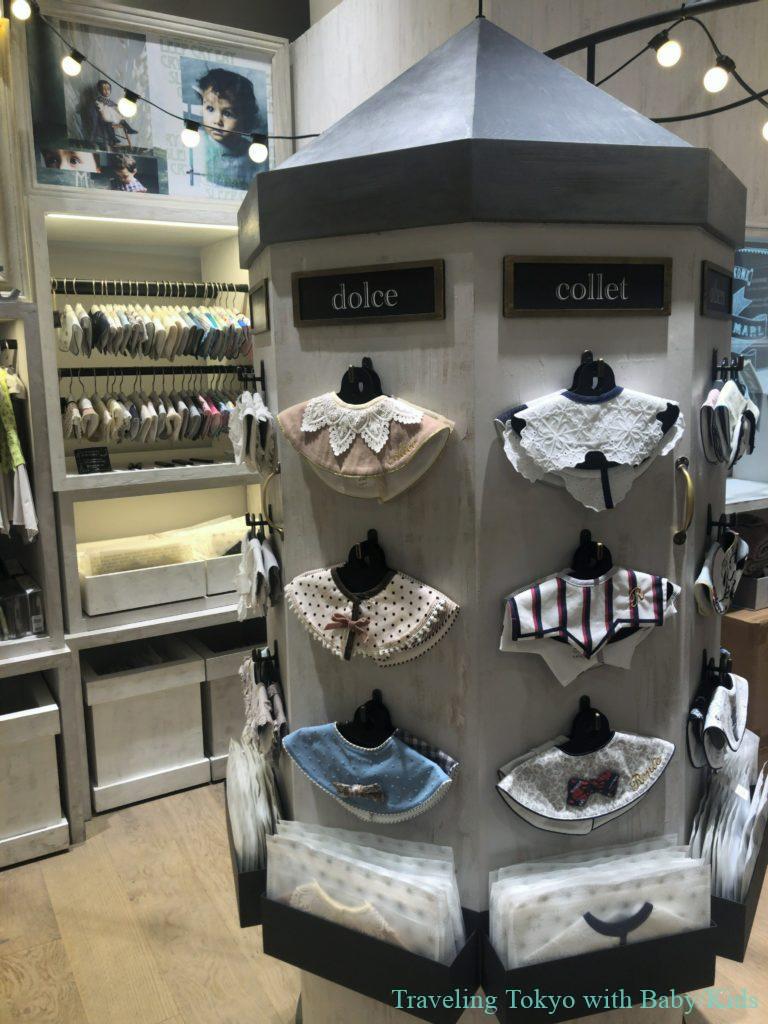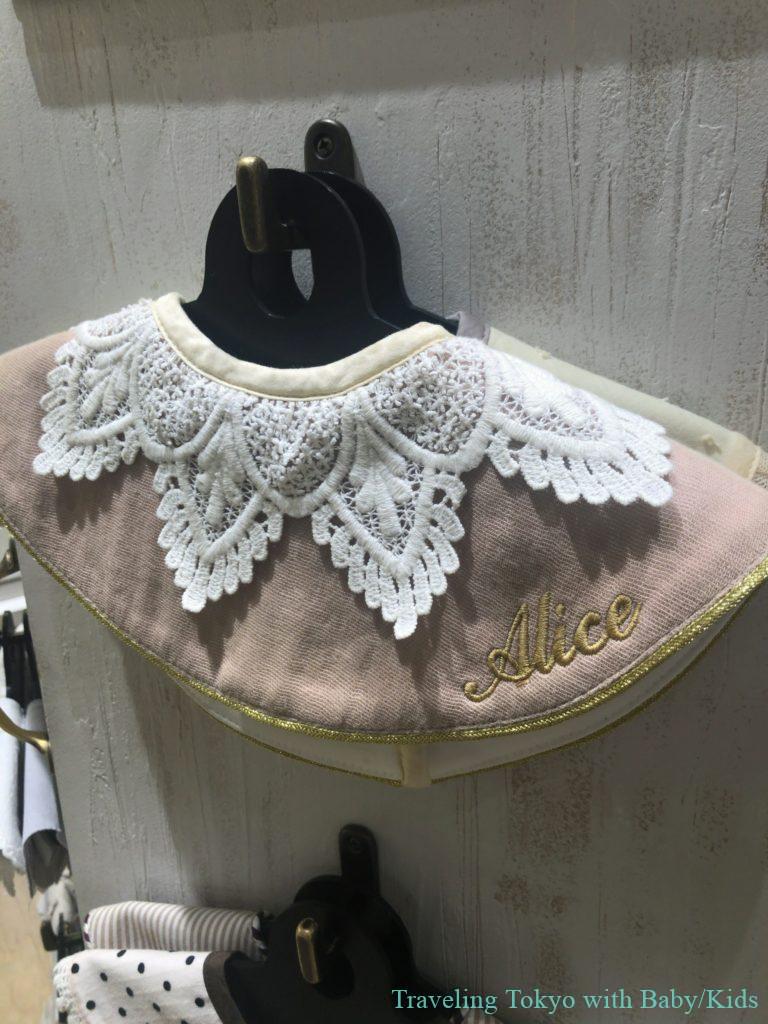 ---
---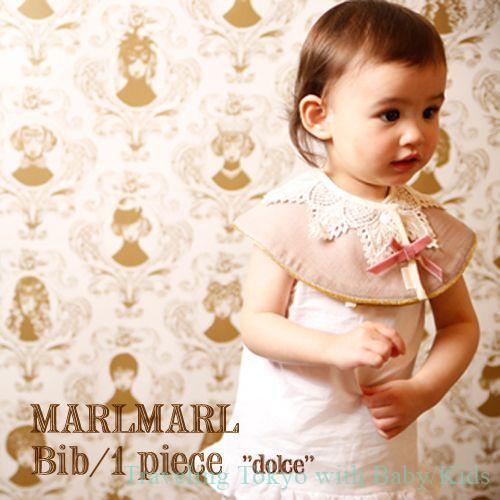 About Name embroidery at MARL MARL shop
---
Related articles
Newest shopping complex in Ginza "Ginza SIX"

Baby/Kids/Children's clothing stores in Ginza
---
Other articles