The Autumn has come to Tokyo! Enjoy beautiful yellow & brown colors of trees with children.
Most famous spot for autumn foliage for both Japanese and Tourist.
About 5 min walk from subway Gaien-mae station or Aoyama Ichome station.
–> Details about Jingu-Gaien Gingko street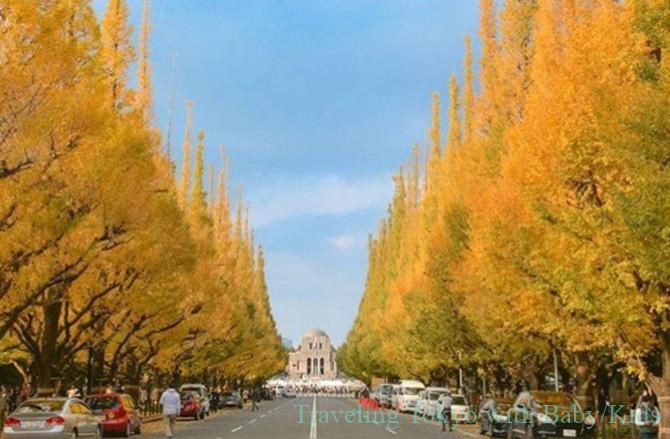 ---
Just 5min walk from Tokyo station, also beautiful street with two Gingko are planted very nicely toward imperial palace here.
This is not so famous for tourist for Gingko foliage yet – larger space, safe for kids – recommended for family with small kids.
Location : Street between Tokyo station and Imperial Palace (Link to Google Map)
*After here, this street is nice as well. –> Cozy street connecting Tokyo station and Ginza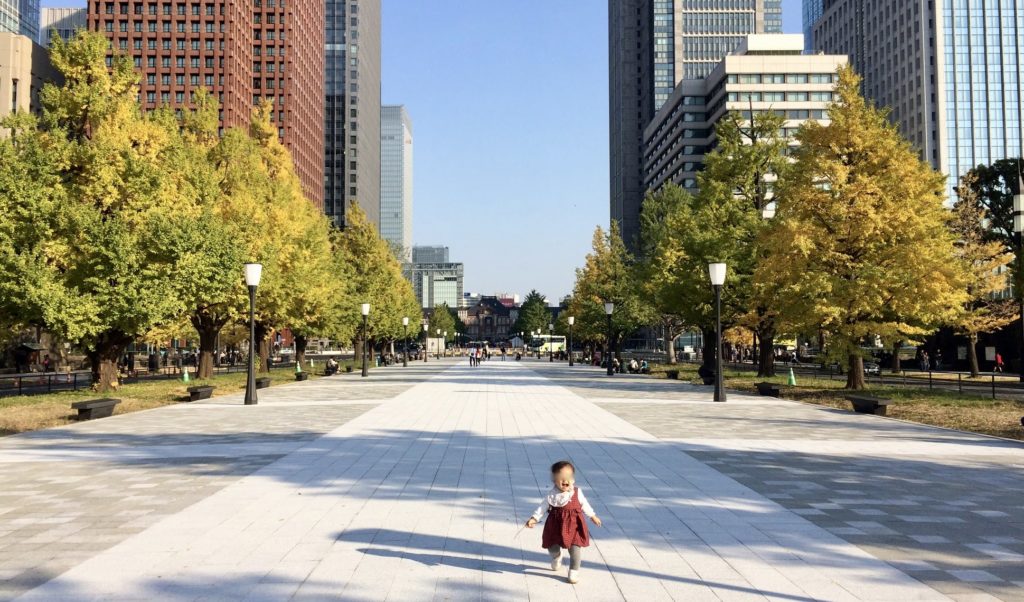 ---
Hibiya Park
(with kids playground)
Nice park near Ginza, and Imperial palace. There is small outdoor playground area for kids.
–> Details about HIBIYA PARK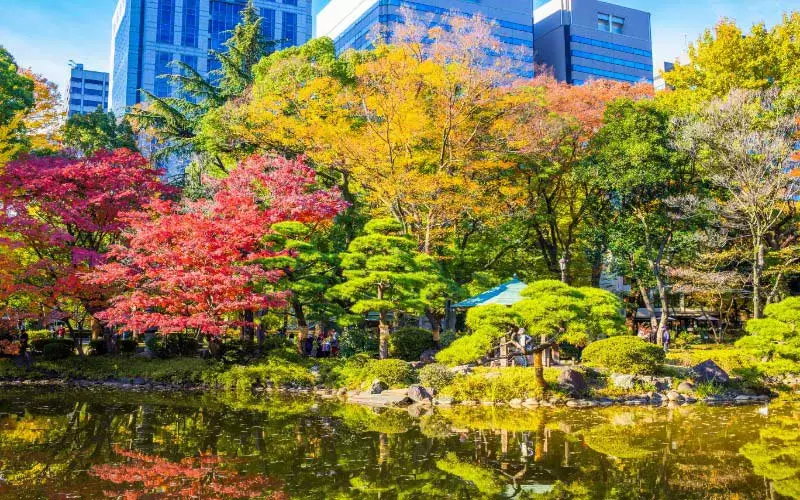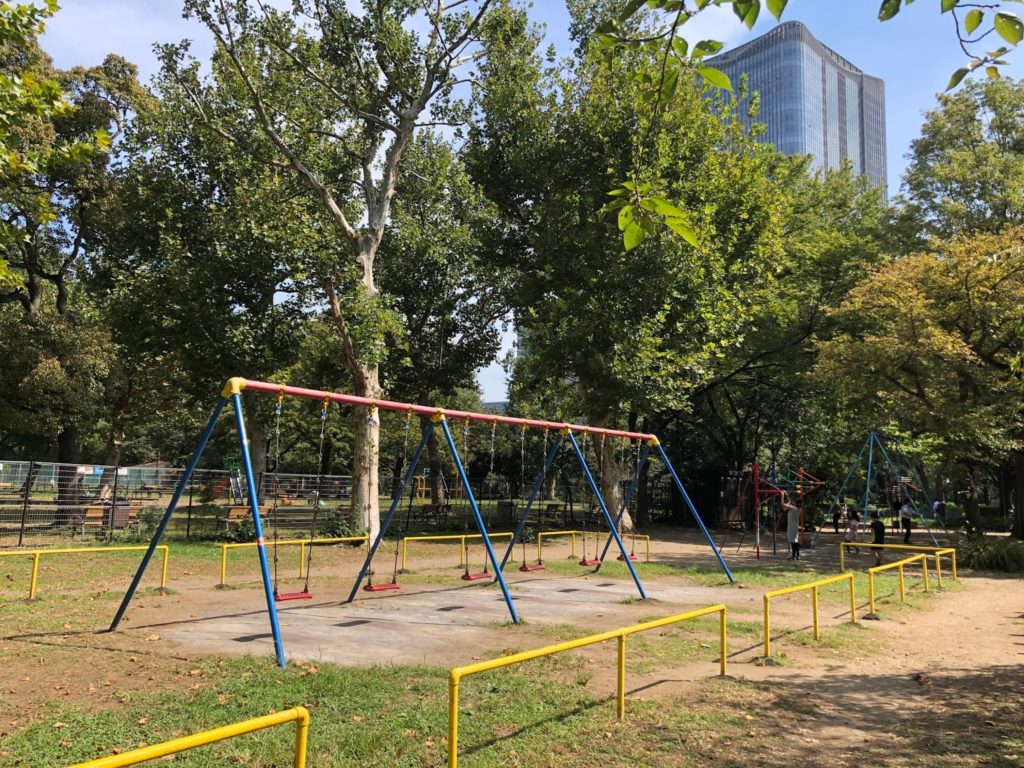 ---
---
Beautiful Japanese garden near Ginza / Shinbashi / Tsukiji. (Payed garden)
–> Details about Hamarikyu Garden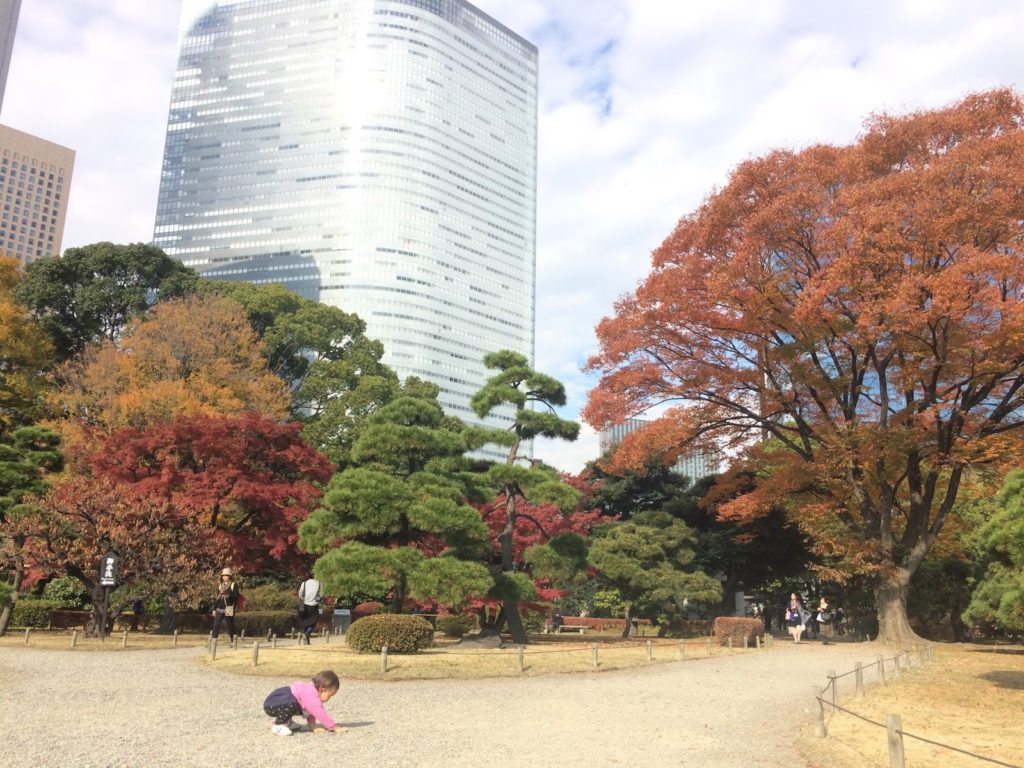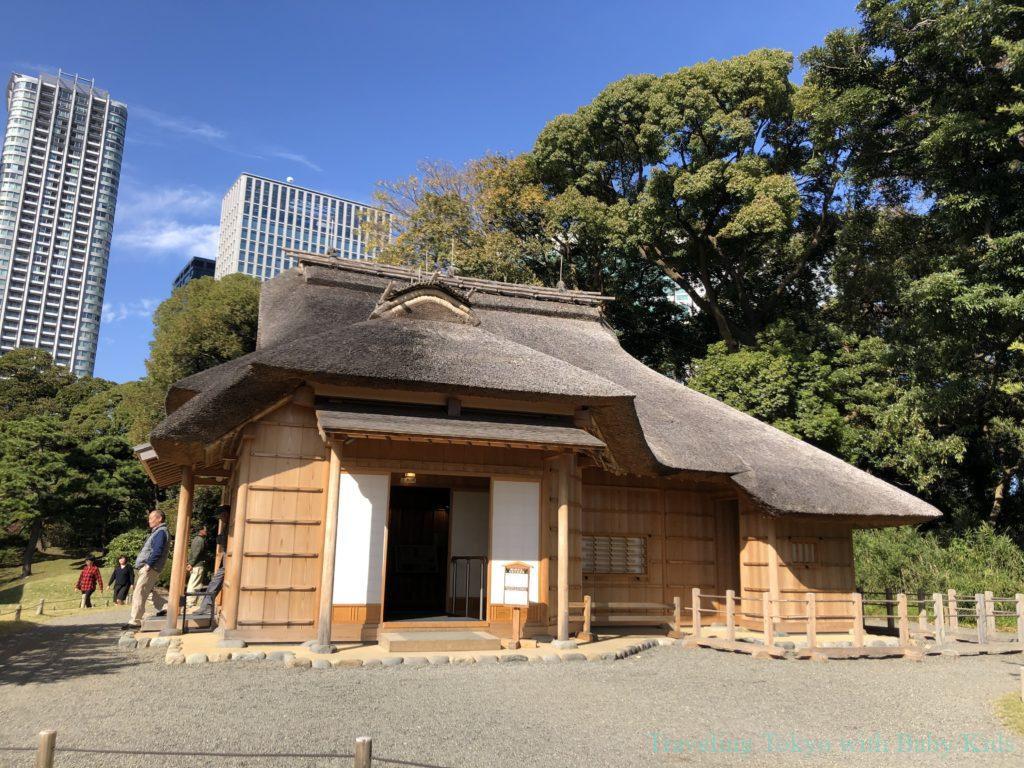 ---
Beautiful National garden captures beauty of trees and flowers. (Payed garden)
–> Details about Shinjuku Gyoen Garden in Shinjuku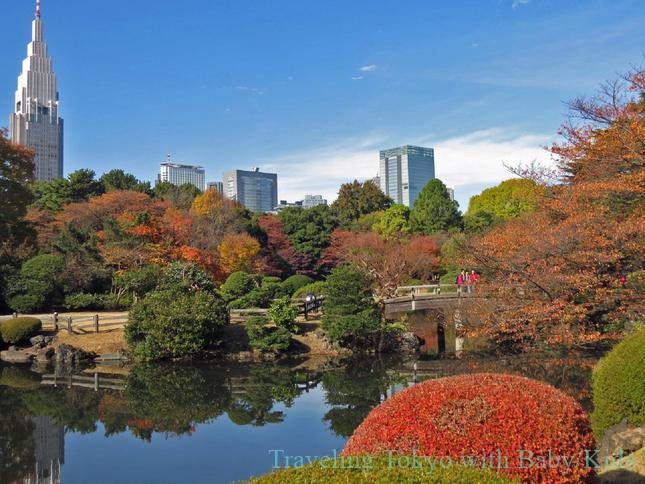 ---
When is the best season in Tokyo?
The best season for Autumn colored leaves in Tokyo is beginning of November to mid December (in average )
Let's check Foliage forecast
For latest information, let's check the forecast by Japan Meteorological Corporation. It shows all over Japan.
Autumn Foliage Forecast by Japan Meteorological Corporation (Link to official website)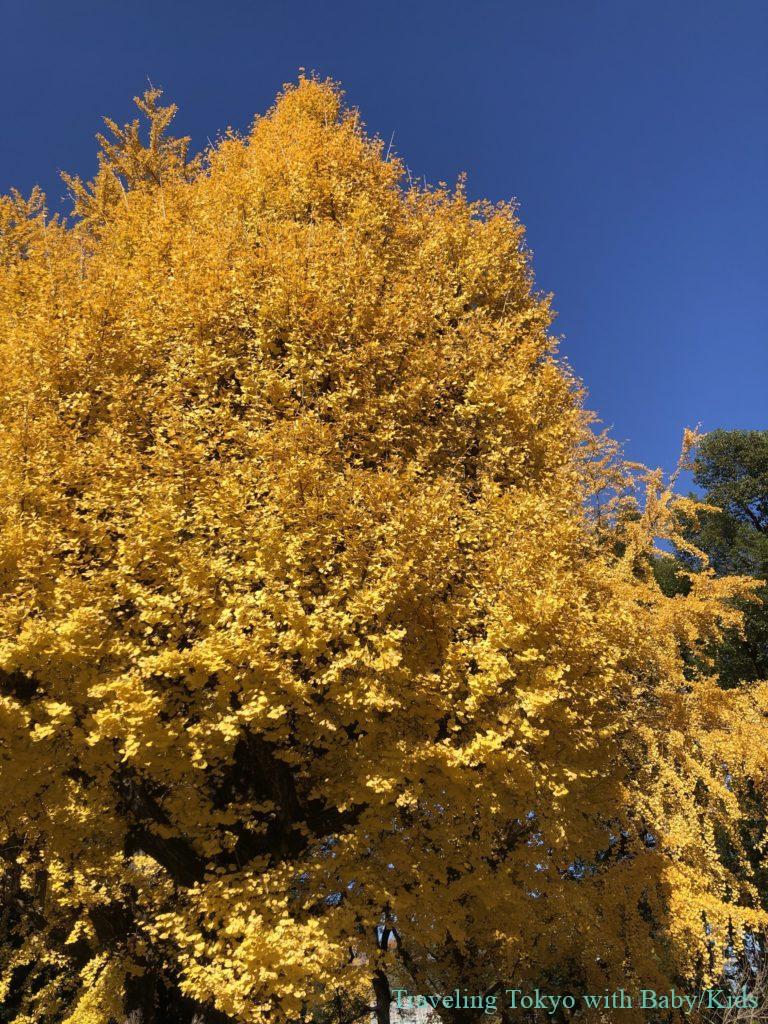 Tips for foliage viewing with kids
Outfit- Bring coat for you and kids
It's much colder after around 16:00, gets dark so fast after 17:00.
Better bring something PLUS to wear in the morning and night.
–> Uniqlo Tokyo Ginza

–> Muji Ginza Tokyo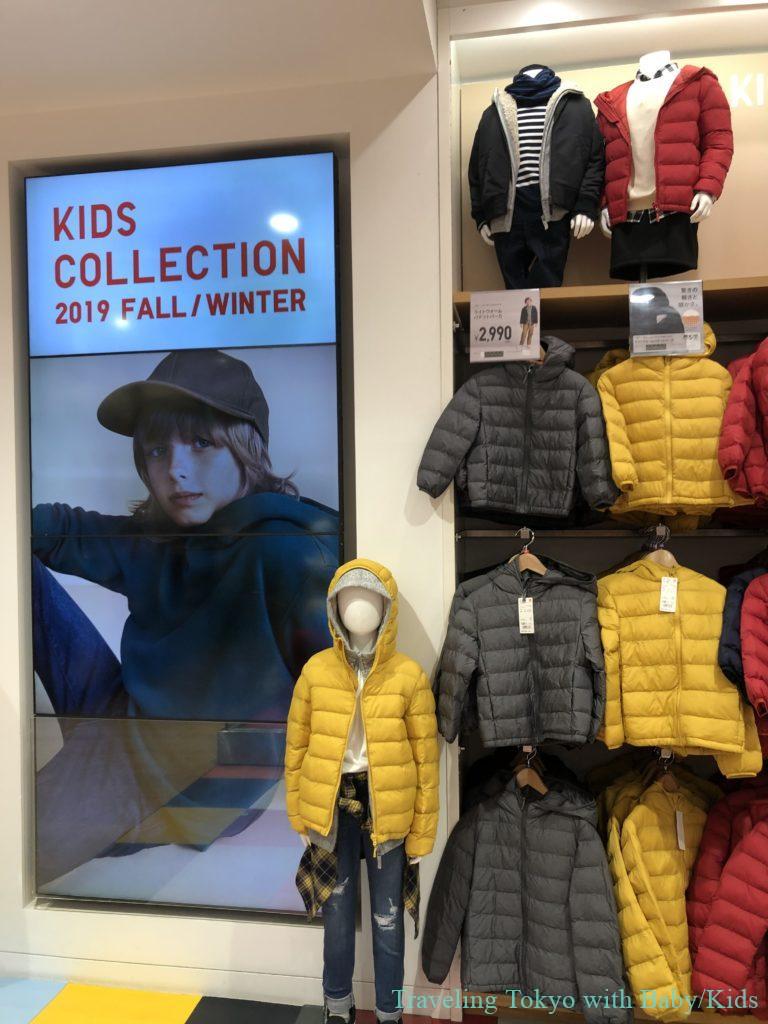 Bring something to eat & drink for kids
There are no convenience stores around these area. (10-15min walk away at least)
I suggest to buy something for kids before gets there.
Also, hard to get restaurants seat near these spots – might be best to move the area after enjoy the parks.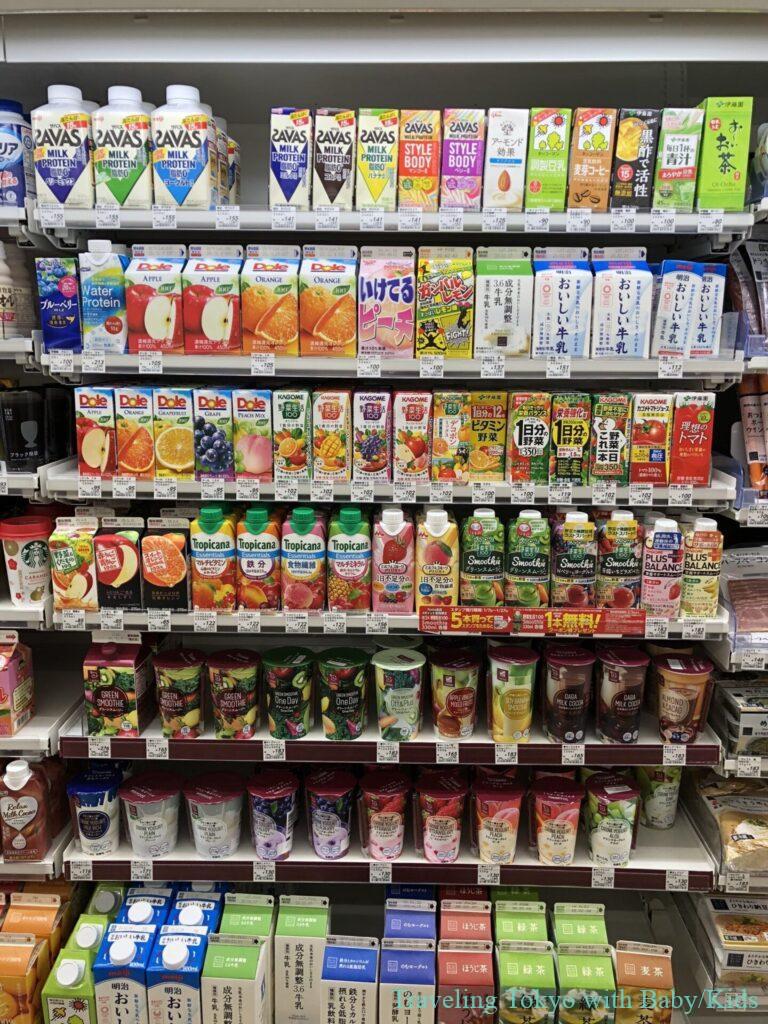 Enjoy beautiful Fall in Tokyo!
Related articles
The East Garden of the Imperial Palace

10 things to do around Tokyo Station with family

Beautiful garden in central Tokyo [ Hamarikyu garden ]
---