You will find convenience stores everywhere throughout Japan.
Japanese convenience store is not only selling good product, but they are always contributing community with good services.
I'm sure you will find at least 1 convenience store near your hotel in Japan – let's understand their service and make good use of it.
Major convenience stores in Japan
There are mainly three kinds of convenience store brands in Japan.
Seven Eleven, Lawson, and FamilyMart.
Each company has wonderful products and always keep high quality service standard.
SEVEN ELEVEN
Top shared convenience store in Japan. (about 70%, as of 2020)
Brand color : Green & red
Their strength is food's quality. Especially Onigiri, Bento(lunch box), and Coffee's quality is highly evaluated.
SEVEN ELEVEN (Official Website)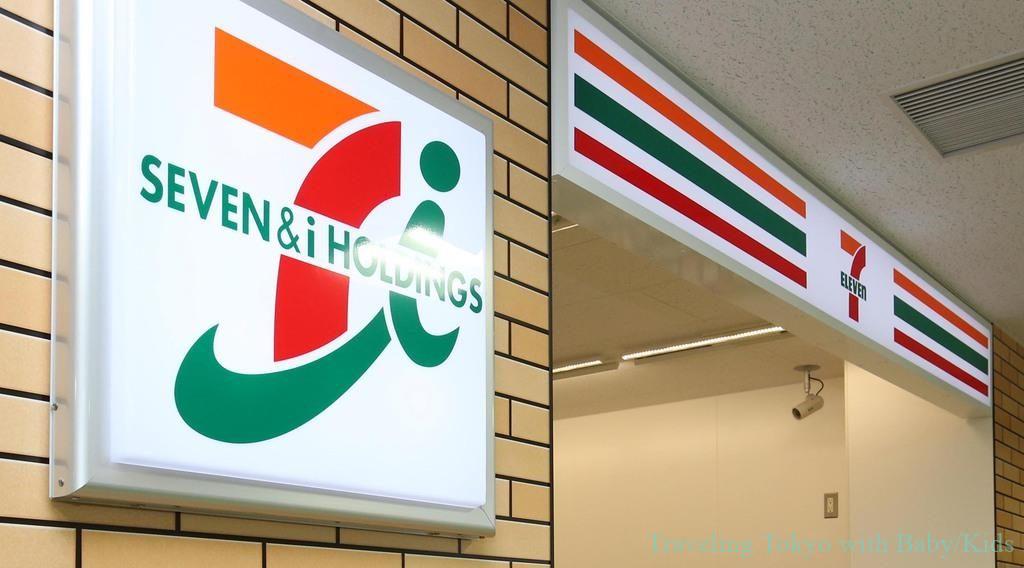 My recommends of SEVEN ELEVEN
Onigiri : Japanese soul food
Coffee for about 1 dollar!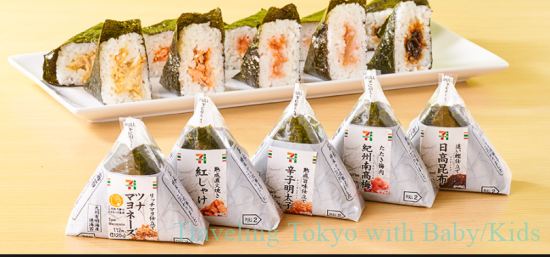 LAWSON
Second shared convenience store in Japan. (about 13%, as of 2020, include Natural LAWSON)
Brand color : Blue
LAWSON (Official Website)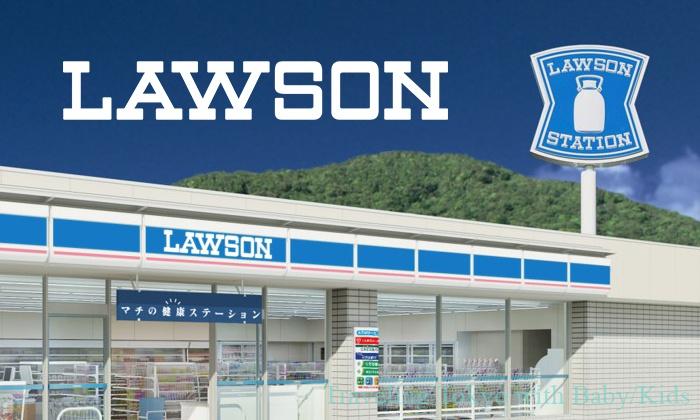 My recommends of LAWSON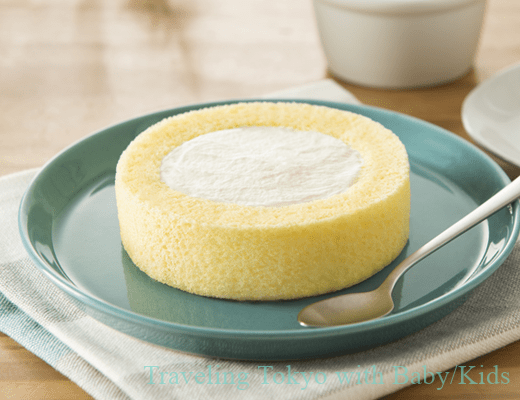 FamilyMart
Japan origin convenience store, currently No.3 shared in Japan. (about 12%, as of 2020)
Brand color : Green & Blue
They are always trying new products with great quality.
FamilyMart (Official Website)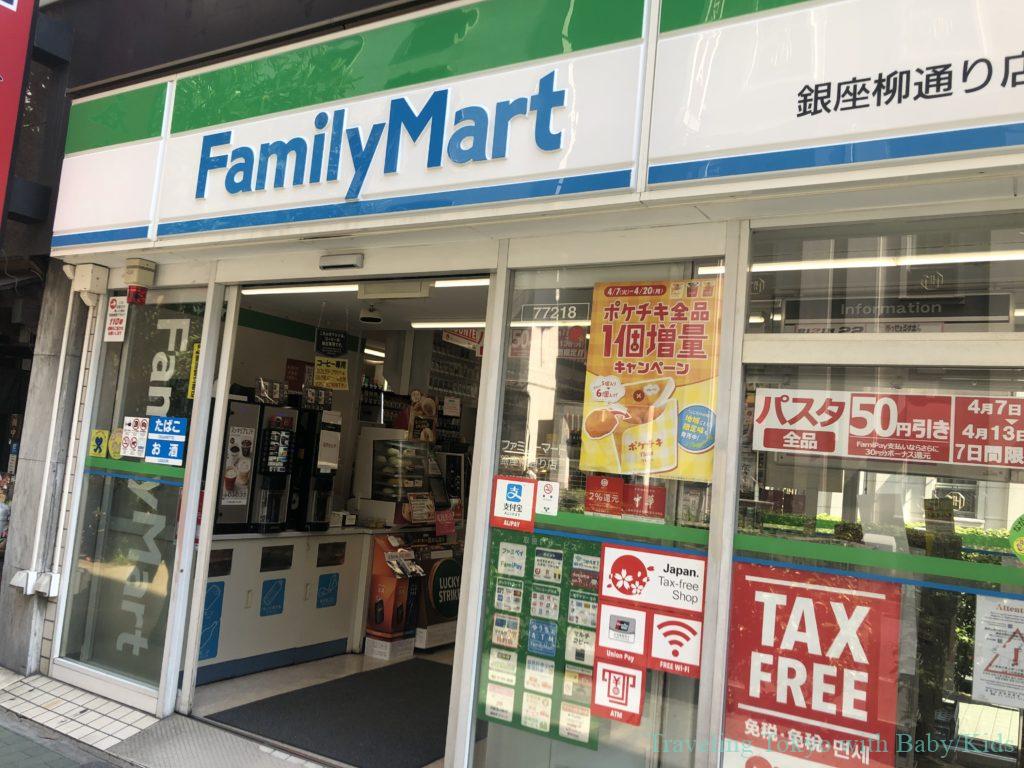 My recommends of FamilyMart
Light milkshake "Frappe" series (summer season only).
It's like Starbucks Frappuccino, for about 330yen.

It would be at Freezer –
–> take it for register&pay
—> go to coffee making machine
—> pour hot milk a little bit(better ask staff which button to press for frappe?)
—> mix well
—> enjoy with straw!

So cold and tasty – please try on hot summer day.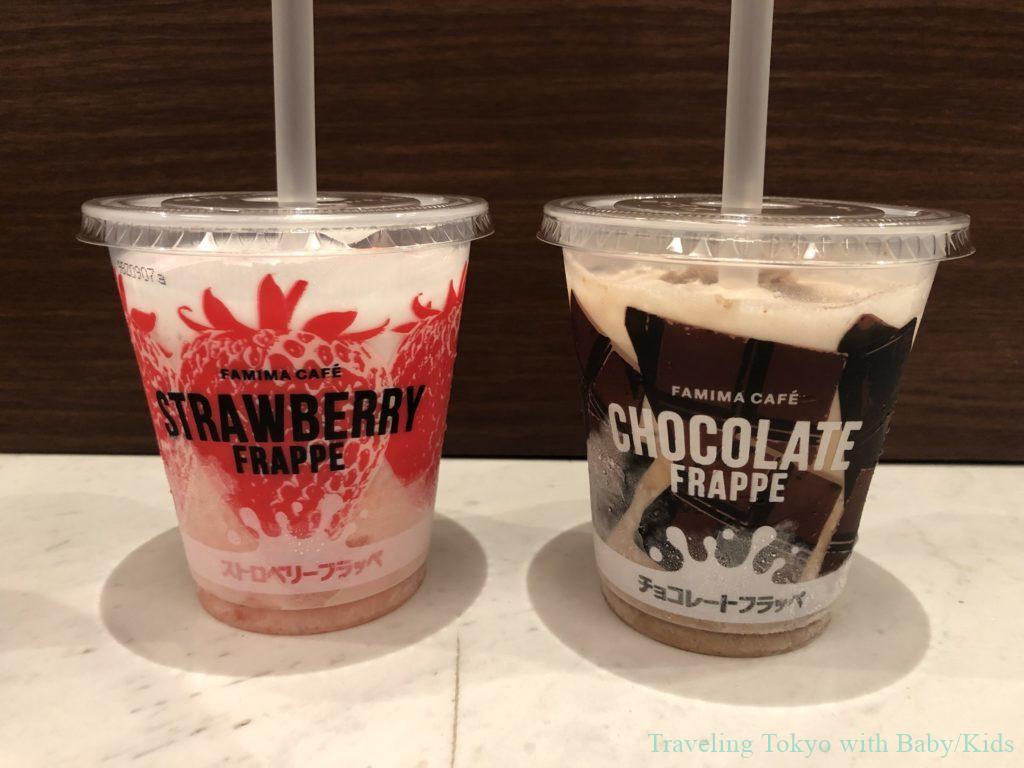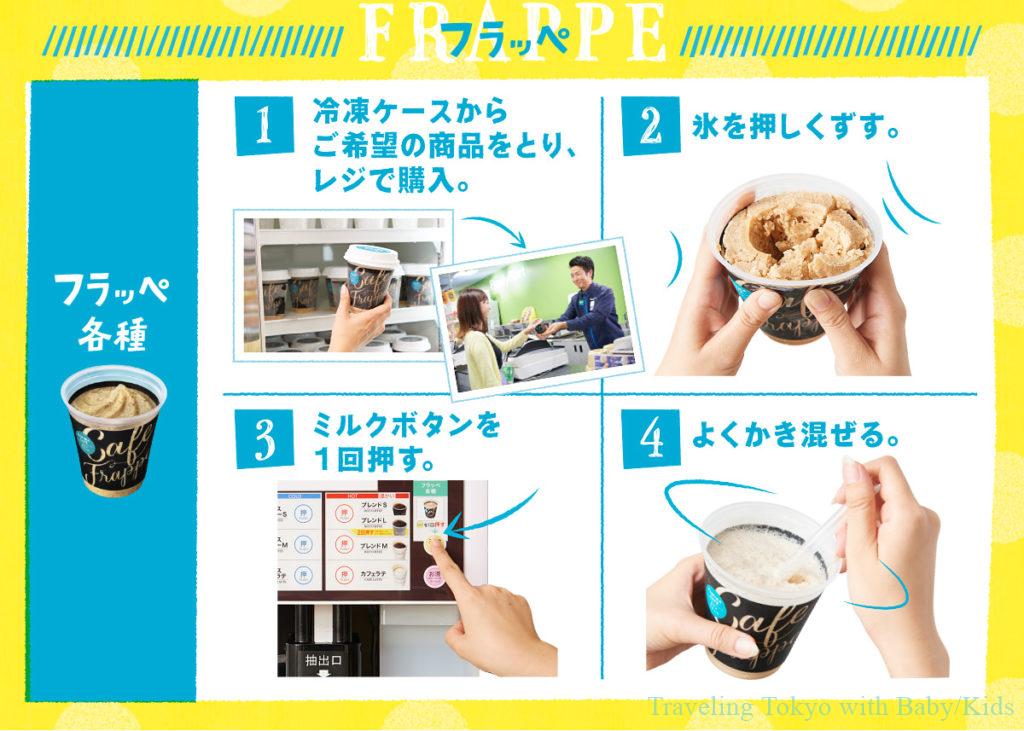 ---
---
Natural LAWSON
Brand color : Burgundy red
Natural Lawson is another category brand of LAWSON.
Let me introduce this brand too because it's very popular by Japanese mom.

They are making special effort of each Ingredients, eco packaging, item selections, and social contribution activities.
healthy drinks, bento box, and snacks – If you careful about what you or baby/kids eat, this Natural LAWSON is good choice.
Natural LAWSON (Official Website)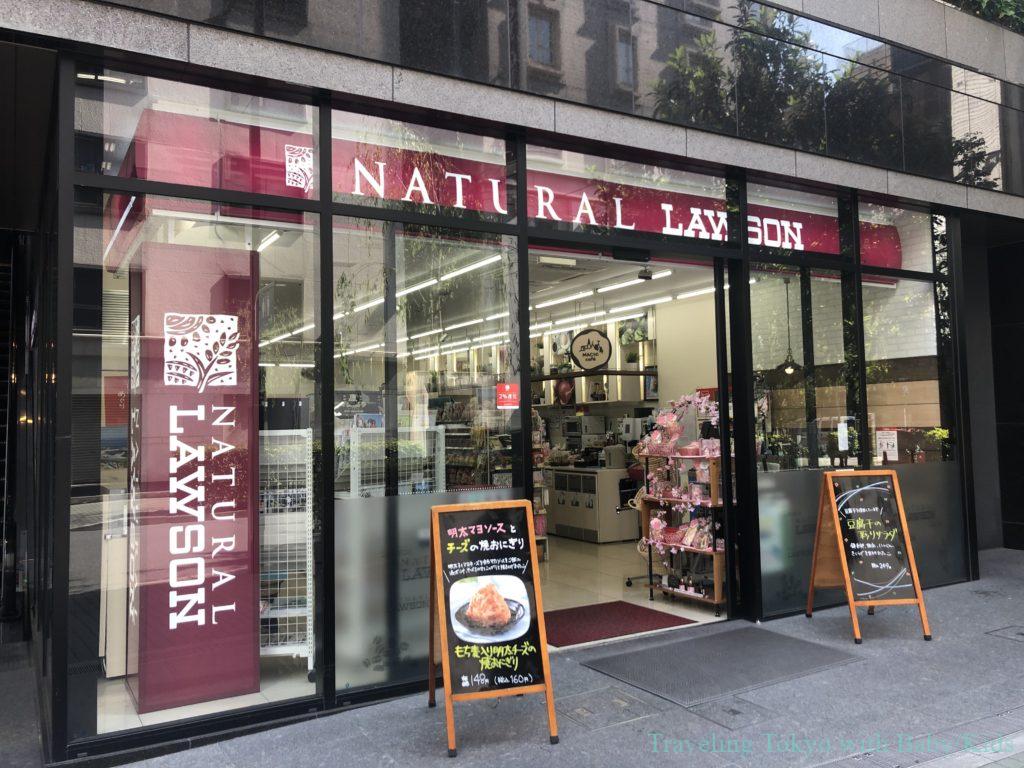 My recommends of Natural LAWSON
MAUI potato chips – crunchy potato chips made in Japan. (Package looks like Hawaiian product, but it's Japanese product)
---
---
Helpful service for family visitor
It always give us big security.
Toilet
Basically anyone can use restroom of convenience store. But better ask staff before use as manner.
This is very nice especially when small kids says "pee!" suddenly in the town.
But note no diaper changing board or nursing room at convenience store. (I never seen it)
*Small convenience store in crowded town like Shibuya does not have restroom for customer.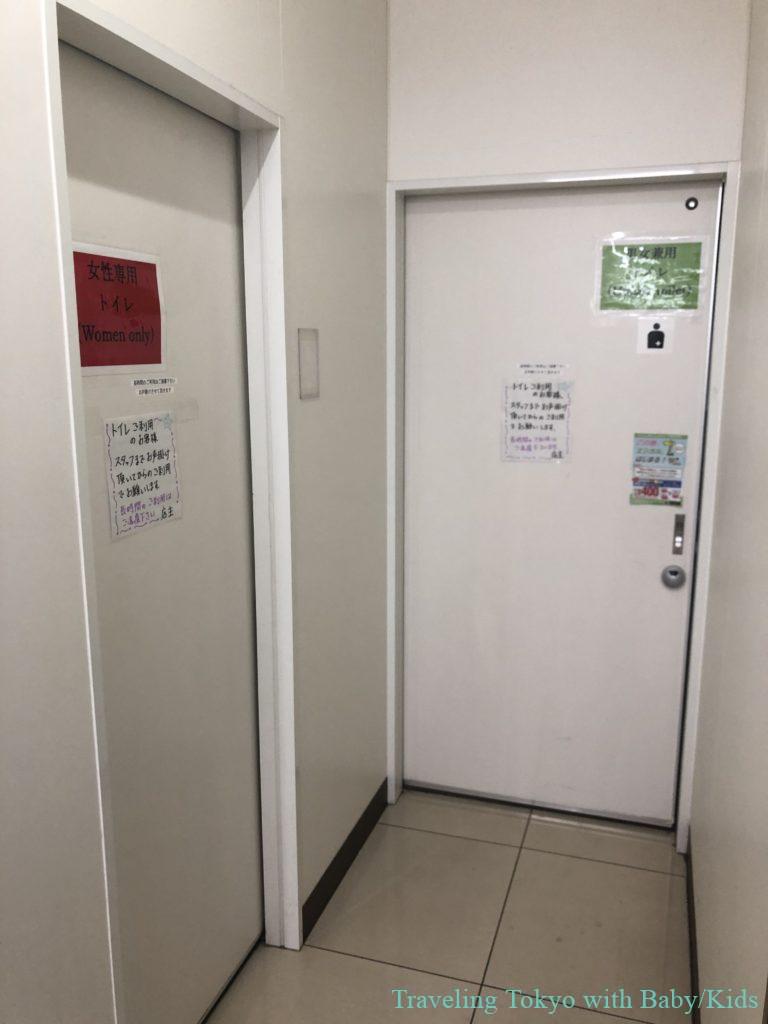 Sanitary goods
Masks, hand sanitizing wipes, tissue/wet tissue, sanitary napkin, travel shampoo&soaps are always there.
Baby diaper is basically not available at convenience store. (Very rare to find)

*Currently face masks and hand sanitizing wipes are hard to get at anywhere. (As of April 2020)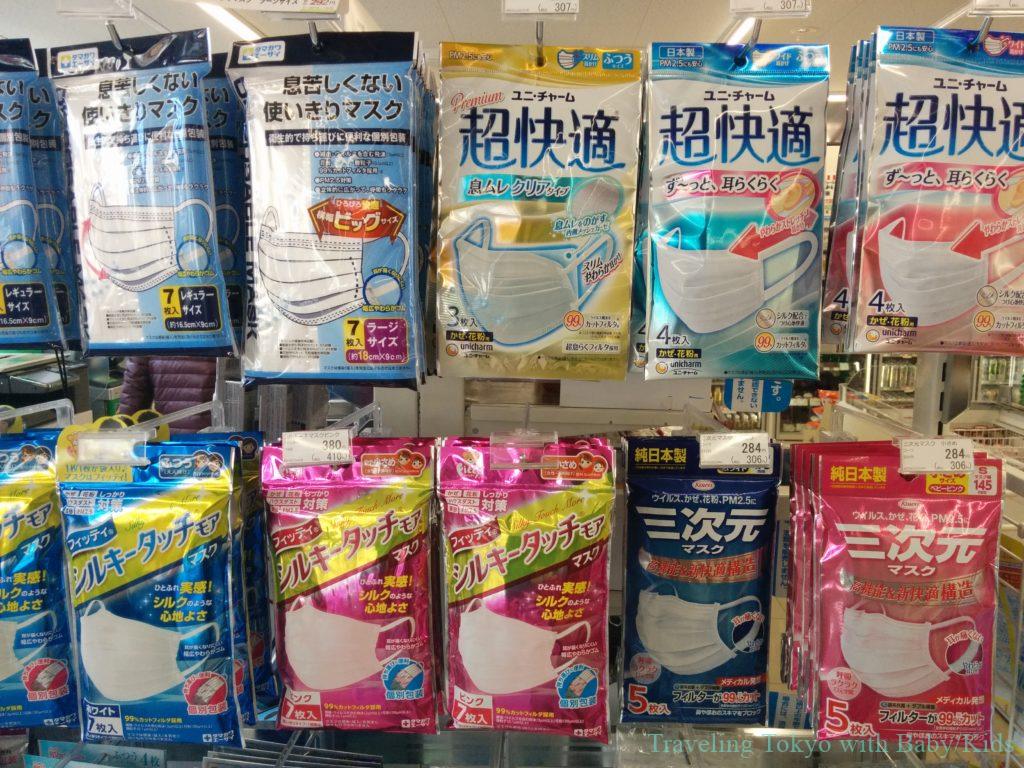 —> More about Sanitary goods in Japan
Hot snacks
Always tasty hot snacks are stand by at register.
This will help when kids says so hungry and glumly.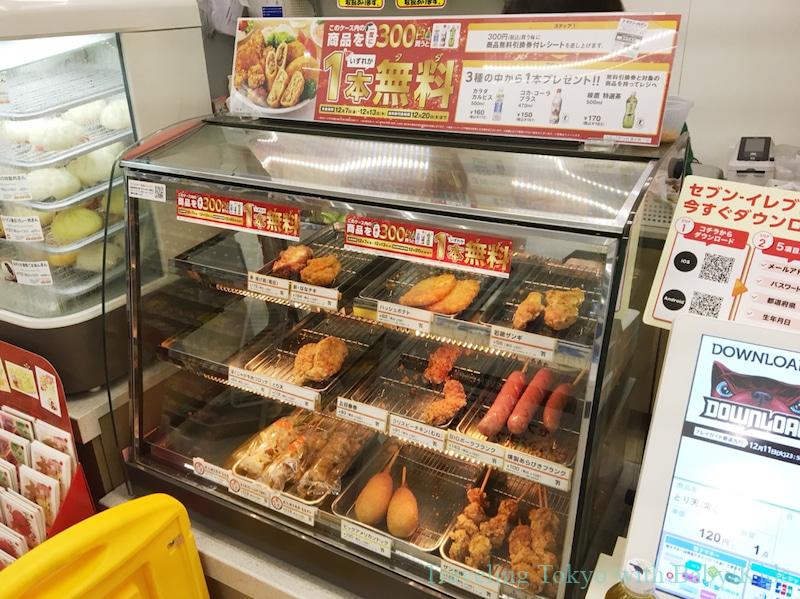 Eat-in-space
Some larger type of convenience store has small chair and table for quick break.
If your kids was so hungry, lets have a snack break here.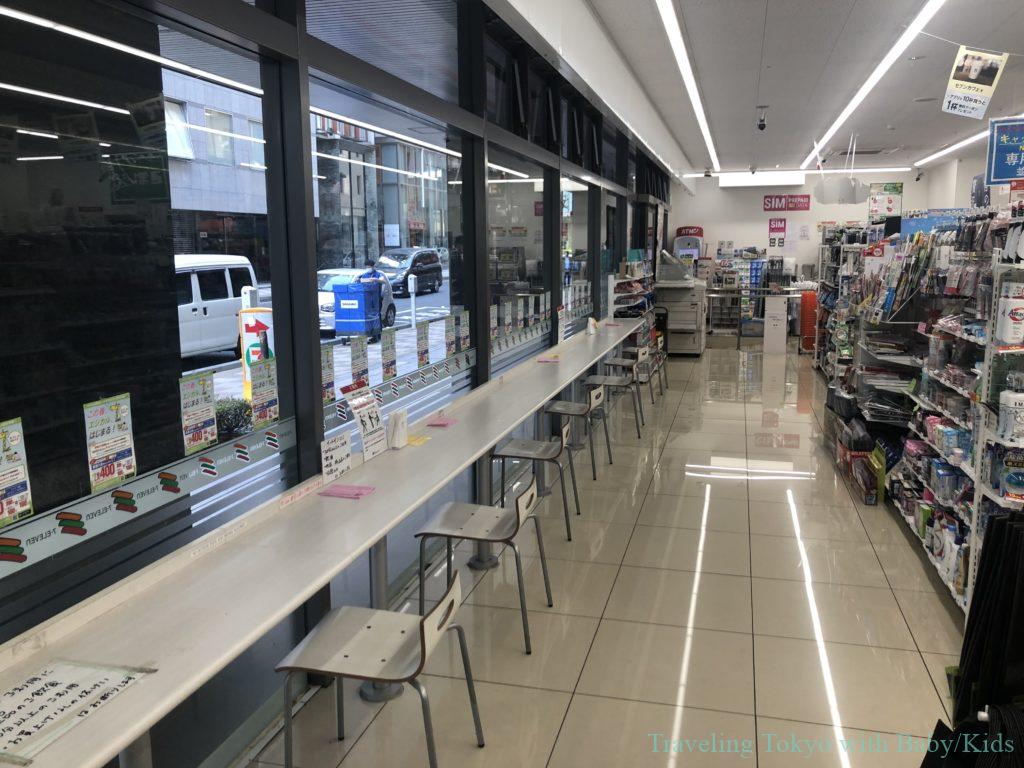 Free-Wifi
Most of convenient store has free-wifi for tourist.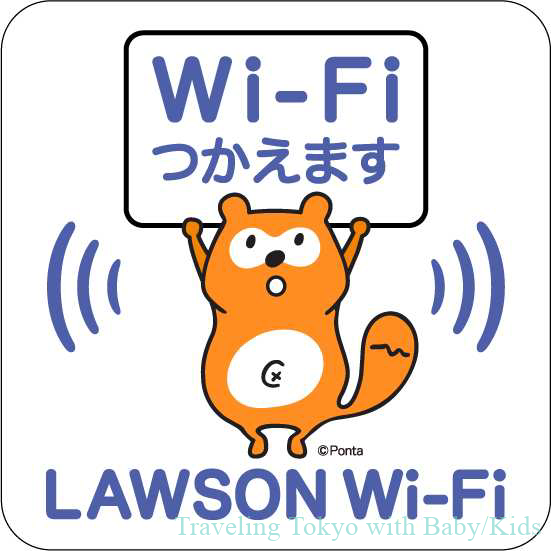 ATM
Tourist also can withdraw cash by cash card.
(*Depends on your type of card)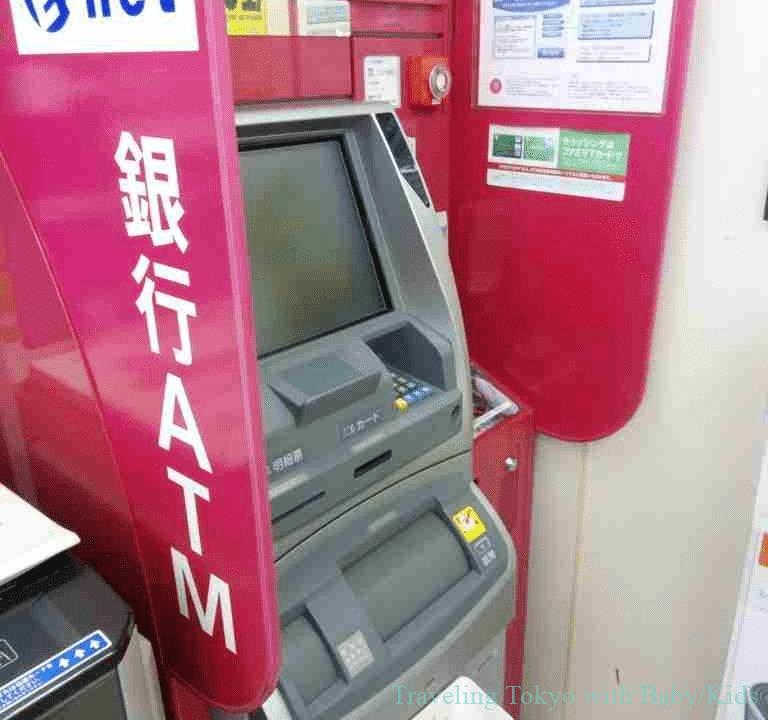 ---
Related articles
When you or your child have fever in Japan, Which products are helpful?

Sanitary goods in Japan – for household use, for visiter to Japan

Where can we get BABY DIAPER / NAPPY in Ginza?

Best Japanese Souvenir/Toy/Character shopping spots in Tokyo

Public smoking area in Ginza, Tokyo

---
Other articles