The Imperial Palace is the main residence of the Emperor of Japan, located near Tokyo Station. Although most of sites are restricted, only this "the East Garden of the Imperial Palace" is open to the public. It's one of my favorite place to stroll around on the good sunny day with my daughter.
Feature
As this is part of the Imperial Palace, visiter entrance is controlled. Security staff will check your belongings at the gate.
About 210,000 m2 (2,300,000 sq ft) – there are large stone walls, various species of plants include cherry blossoms, and big lawn area. This lawn area was exactly where Edo Shogunate's house stands, and the center of the Japanese politics in 1603-1868.
There is no playground equipment for kids – finding acorns / flowers / leaves / stones are their nature toys here.
And It is no problem to bring lunch box or snack for picnic. (Official does not say "not allowed")
But bringing alcohol drinks is prohibited.
If you stroll here with small kids it might take about 1 or 2 hour. Though there are some steep point, mostly baby stroller is easy to go through.
*Date and opening time is limited, please check the latest information from official website.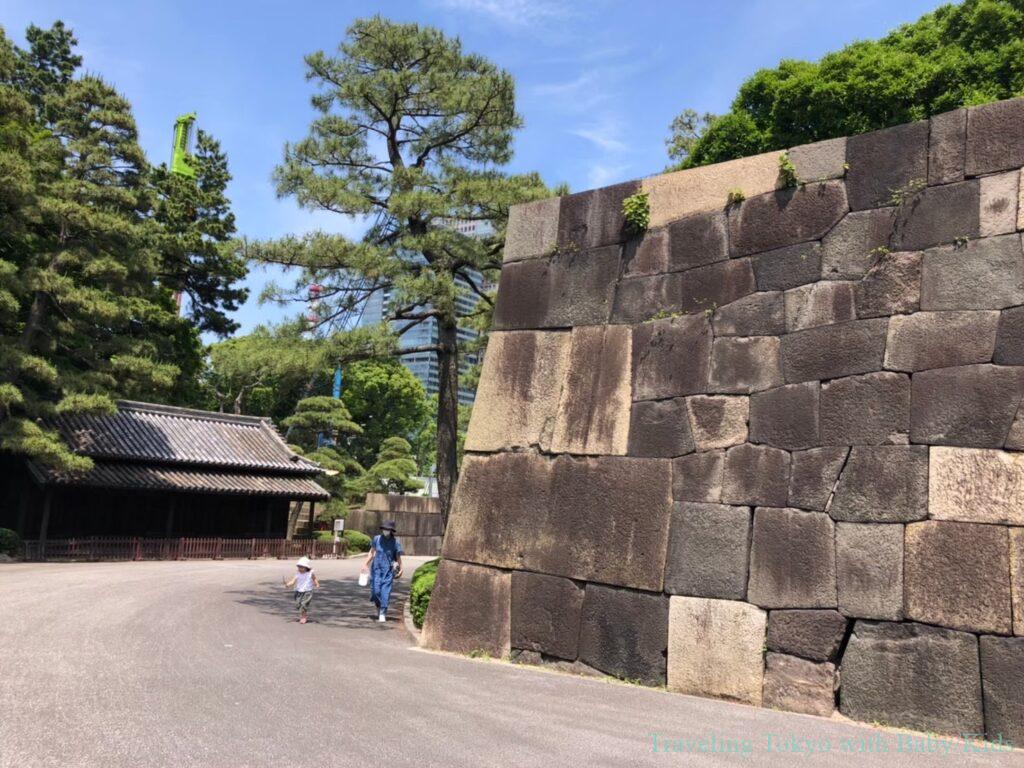 ---
---
Location & Entrance
About 5min walk from Otemachi Station. Or 15min walk from Tokyo station.
There are 3 entrance gates —
You can enter/leave from any gate, Admission free.

*No alcohol,No Pet, No bicycle entry allowed.
The East Garden of the Imperial Palace (The Imperial Household Agency official website)

The East Garden of the Imperial Palace (Chiyoda-ku official website)

Address : 1-1, Chiyoda, Chiyoda-ku, Tokyo (Link to Google MAP)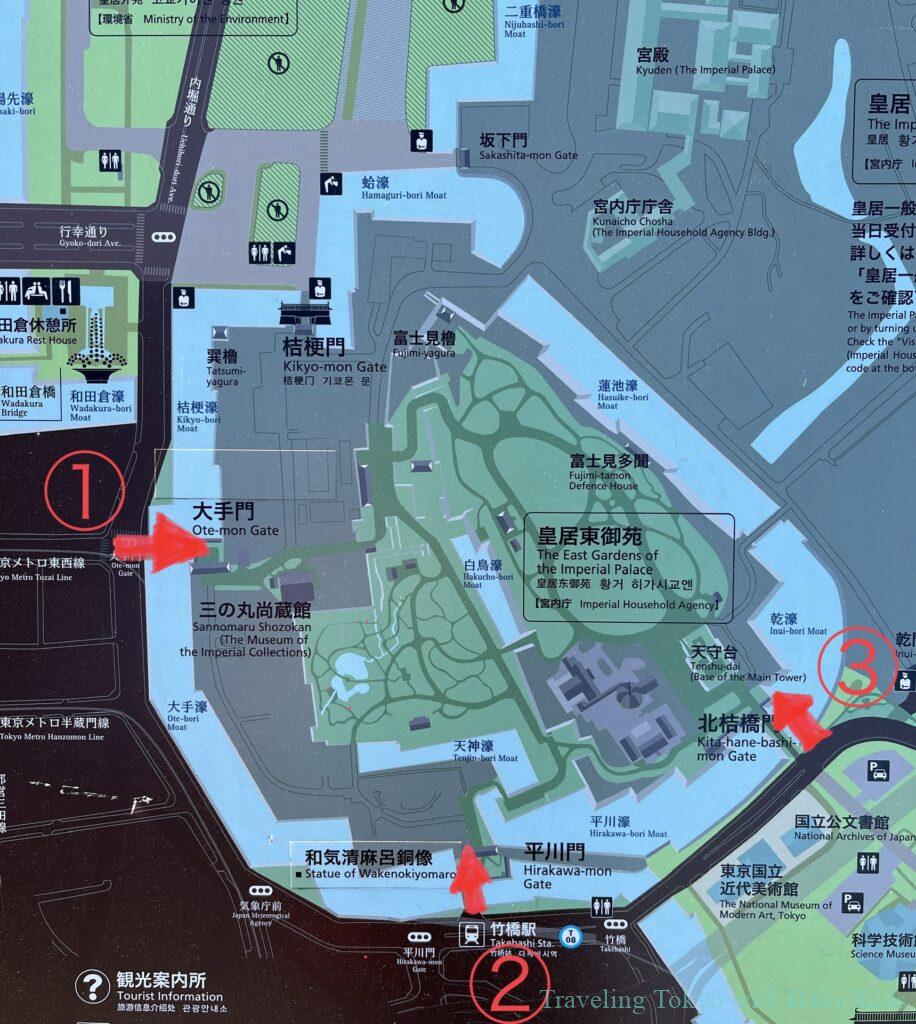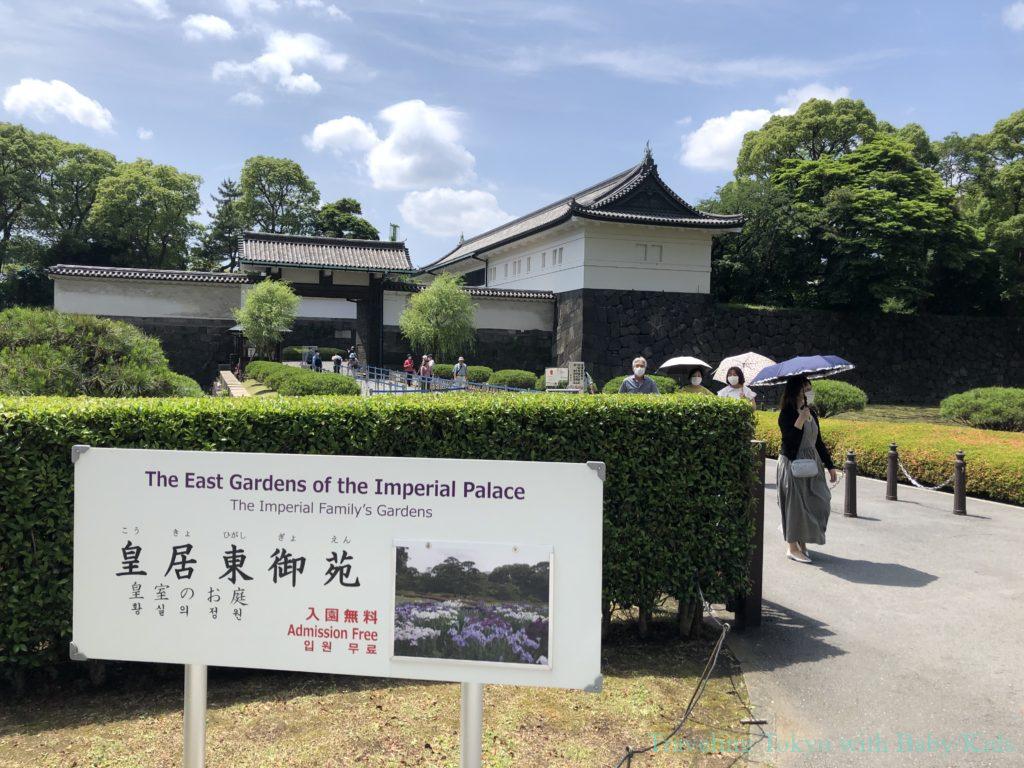 Closed on Monday & Friday, and close early evening.

Please visit official website to check as hours and dates are subject to change.
–> The Imperial Household Agency
Open
March 1 to April 14 :
9:00 am – 5:00 pm

April 15 to end of August :
9:00 am – 6:00 pm

September 1 to end of September :
9:00 am – 5:00 pm

October 1 to end of October :
9:00 am – 4:30 pm

November 1 to end of February :
9:00 am – 4:00 pm
Close
Mondays / Fridays
*The gardens are open to the public on holidays such as National holidays, excluding the Emperor's Birthday.
December 28 to January 3
(Please check official website)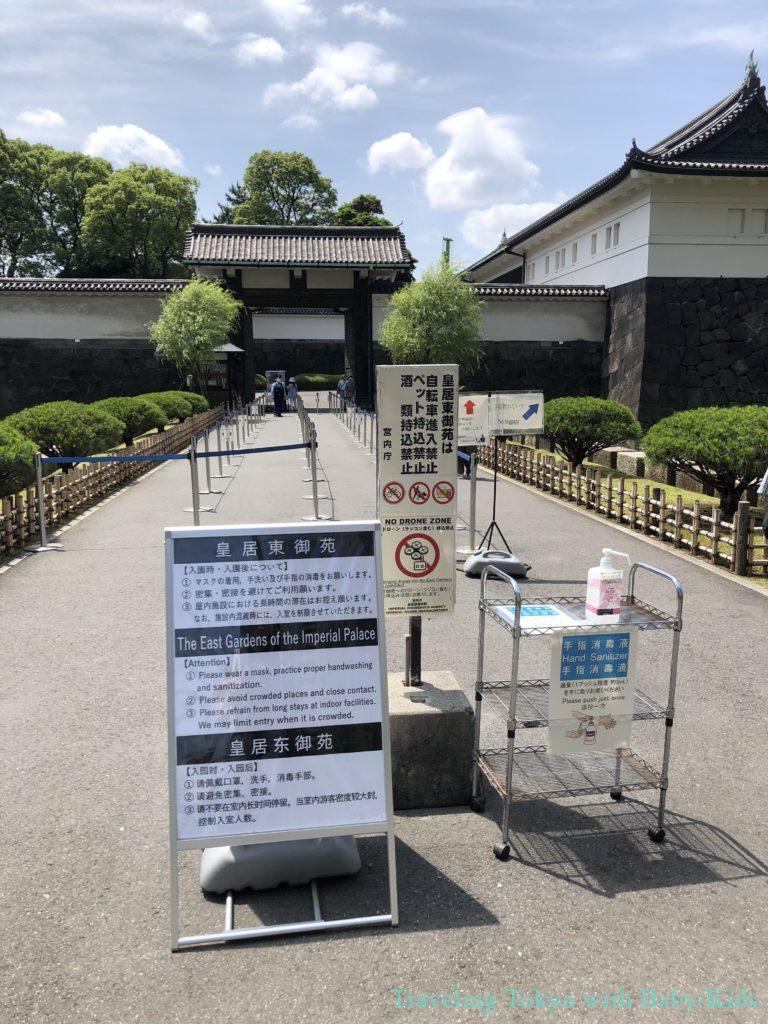 ---
---
Toilet? Shops?
Diaper changing board is inside the toilet.
There are only 2 small kiosk shops inside the site, simple vending machine & light snacks only. No lunch box or restaurant..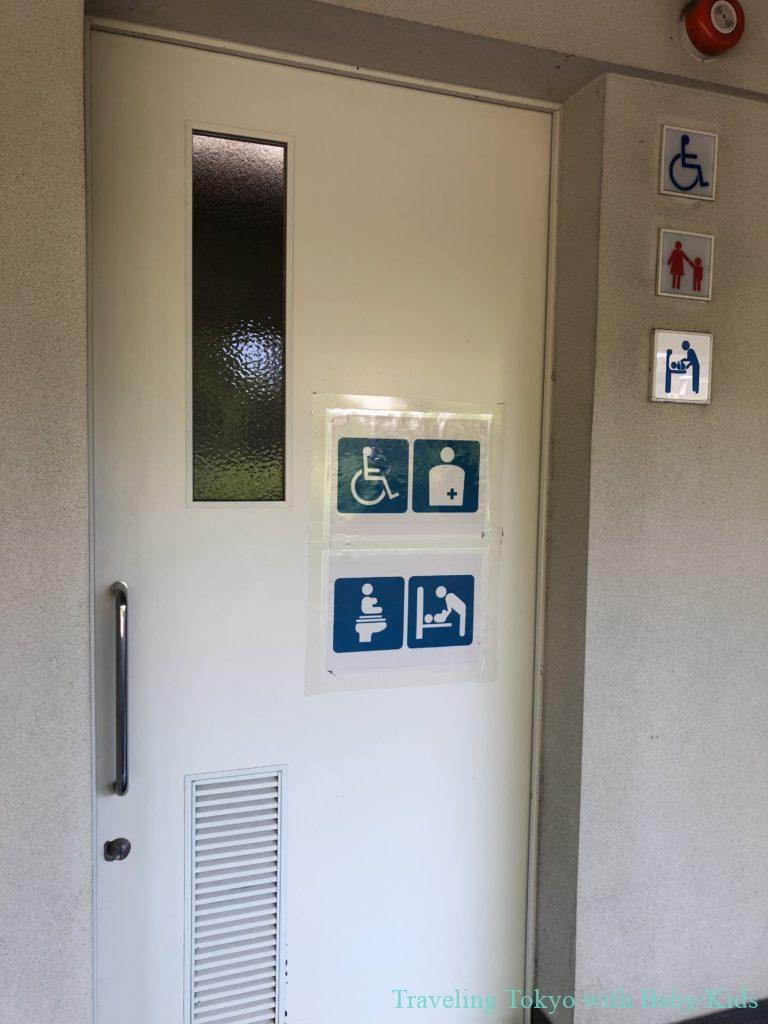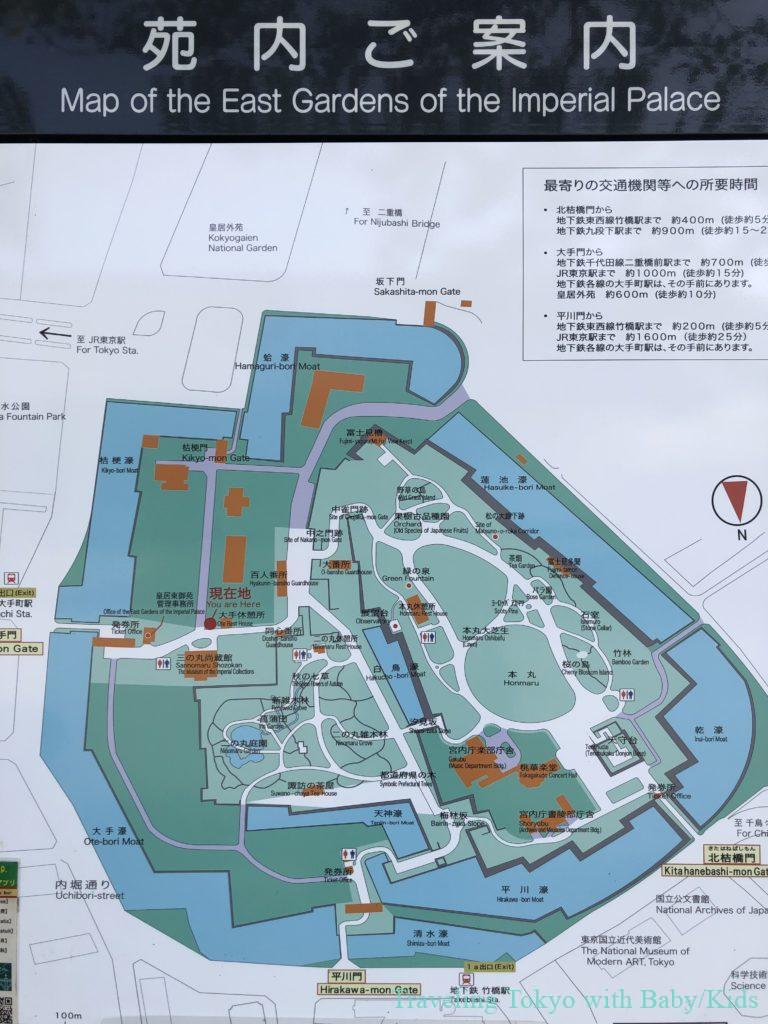 Tips
There are no food shops or restaurant inside the garden, even around the Imperial Palace.
If you plan to relax a while inside this garden, better get some food&drink around the station or from hotel neighbor – before you reach this garden. You will walk a lot inside the gate.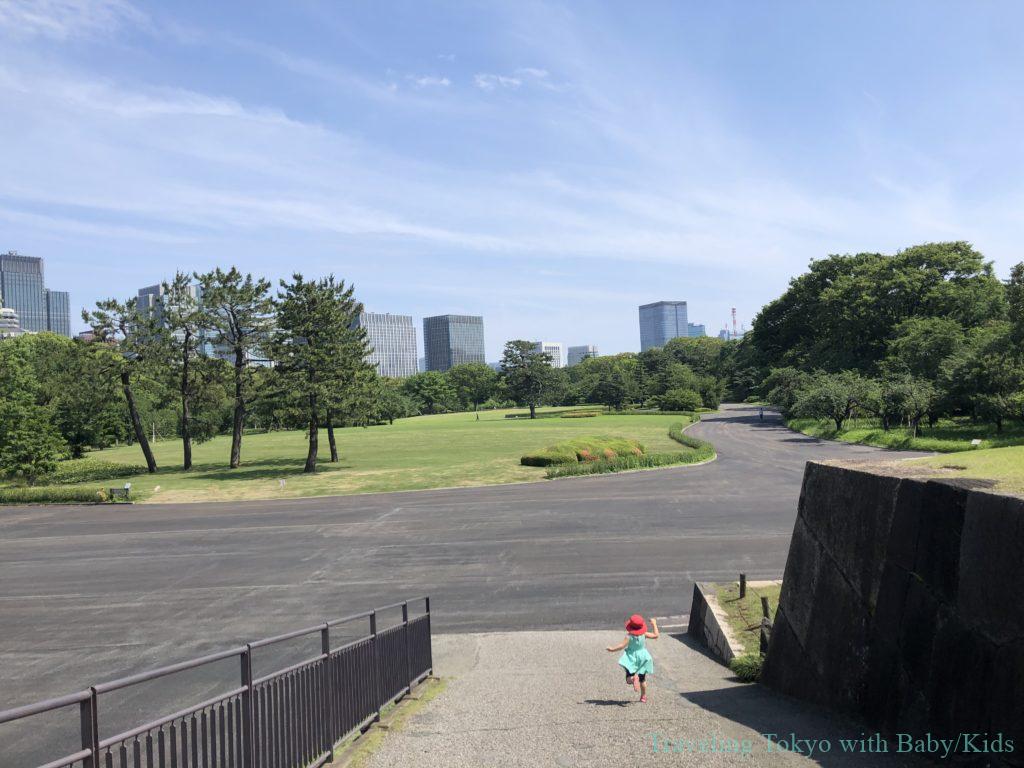 ---
Related articles;

"Hibiya Park" near Imperial Palace (15min walk from here)

Tokyo Station "GRANSTA" (hundred of shops & Japanese gourmet)

Picnic at Tokyo Imperial Palace

Tokyo Imperial Palace is great running&sightseeing spot

Best cherry blossom viewing park/garden in Tokyo with baby/kids

---