Park Location & Information
The size is much smaller, but Hibiya park is like Central park of Tokyo.
(about 1/20 size compare to Central park of New York)
Located right next to Imperial Palace, this Hibiya park has about 120 years history – keep showing us many aspect on every season. Fresh green leaves in Spring, Red and yellow mix colored leaf in Autumn, Beautiful flowers everywhere.
HIBIYA Park

Hibiya Park Official Twitter account (to check latest info and event)

Address : Hibiya-park 1-6, Chiyoda-ku, Tokyo, 100-0012 (Link to Google MAP)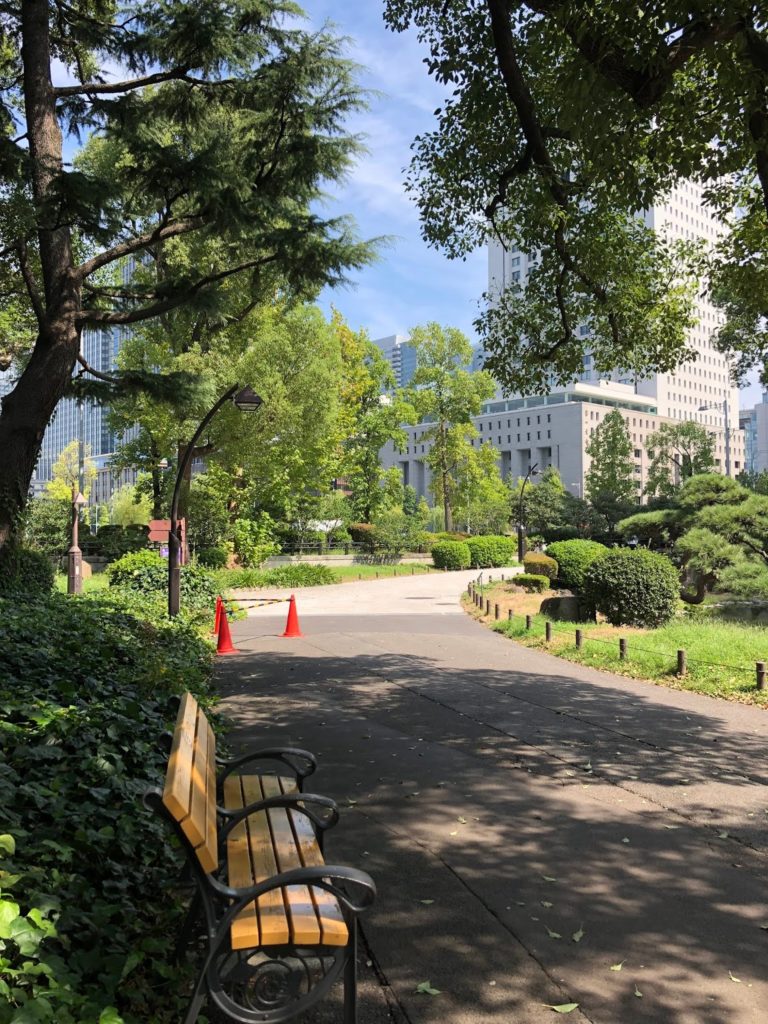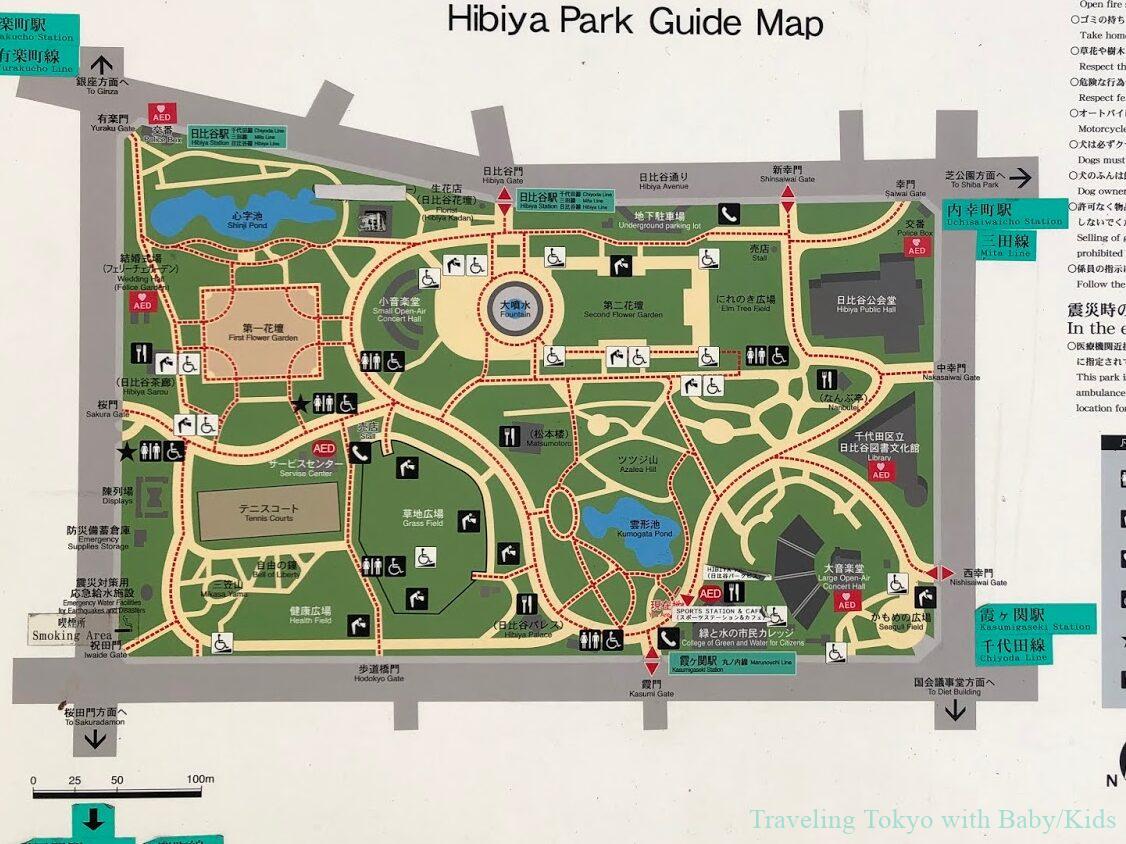 Fountain square
Round shaped big fountain is symbol of Hibiya park.
Business parson, family, elderly people are always enjoying nice atmosphere here.
If timing was good, many special events are held on the weekend at the main area of Hibiya park (fountain area).
For example Beer festival like "OKTOBERFEST"every year, Music festivals, Summer bon-dance festivals, food festivals, Kids festivals, etc.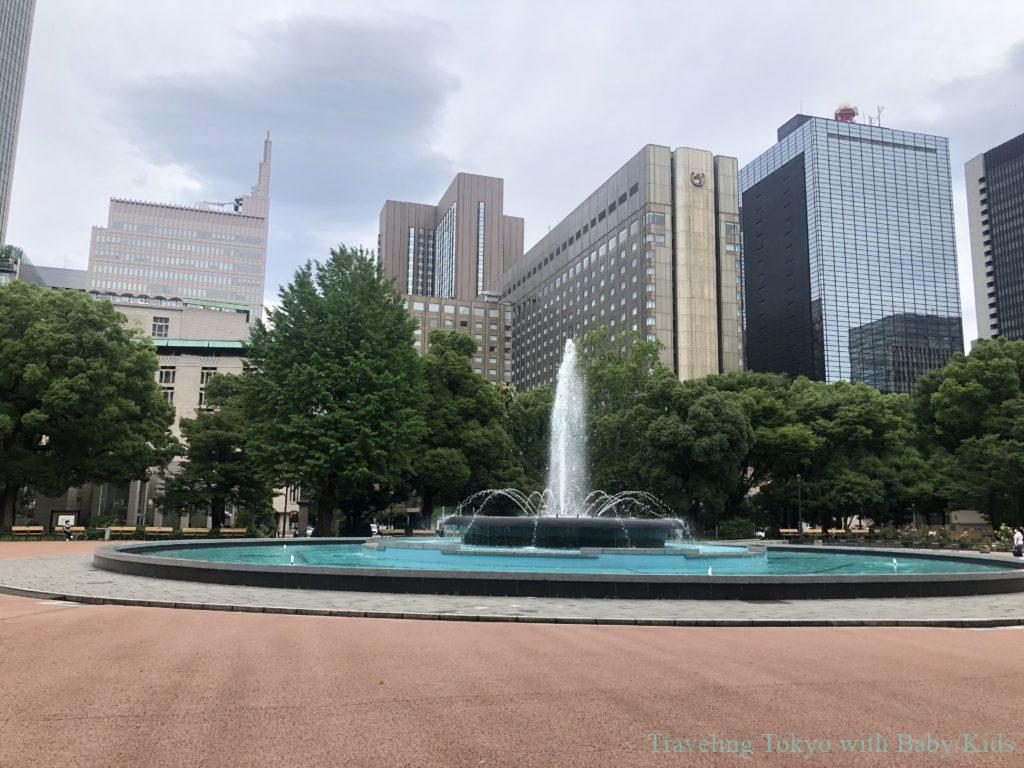 Children's playground
Children's area is modest though, there are some simple slides, swings, and some animal objects. 0-12 years old would enjoy most. For safety this area is covered by fence and time managed – Open from 9am to 16pm.
I like here very much just to enjoy nature and laughter voice of children –
We bring lunch when we go there and relaxing at picnic table.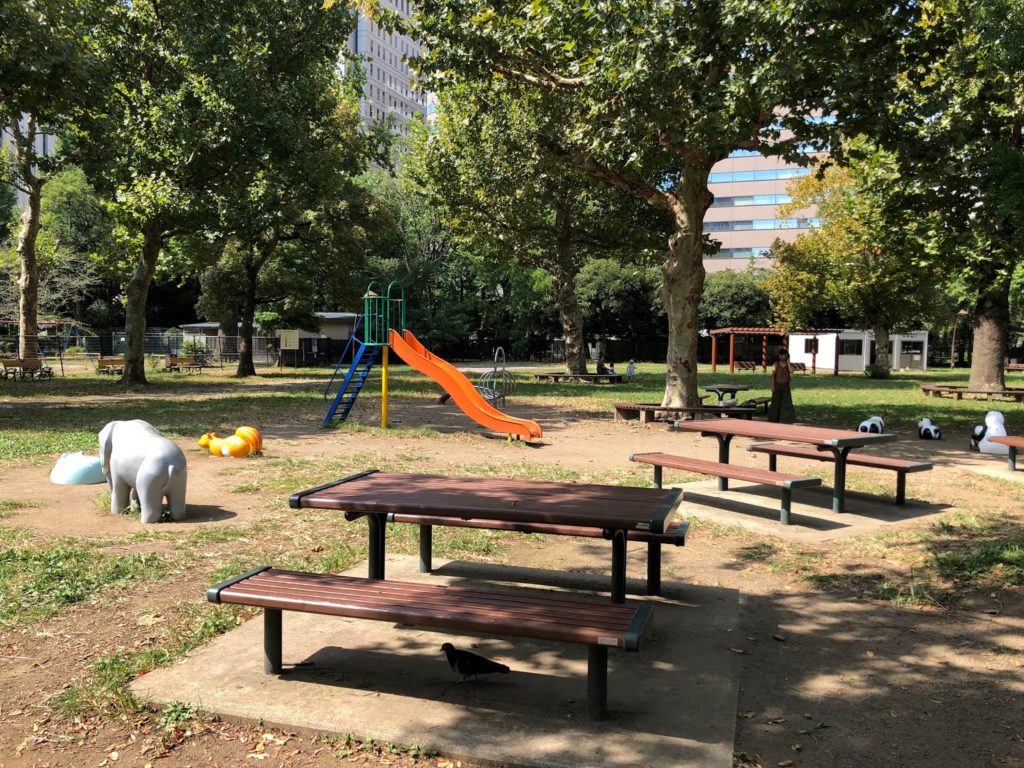 ---
---
Flower and ponds area
This park is well-manicured garden. Just walking around flower bed area or pond feels good.
Finding koi fish (carp) or turtles is fun for kids.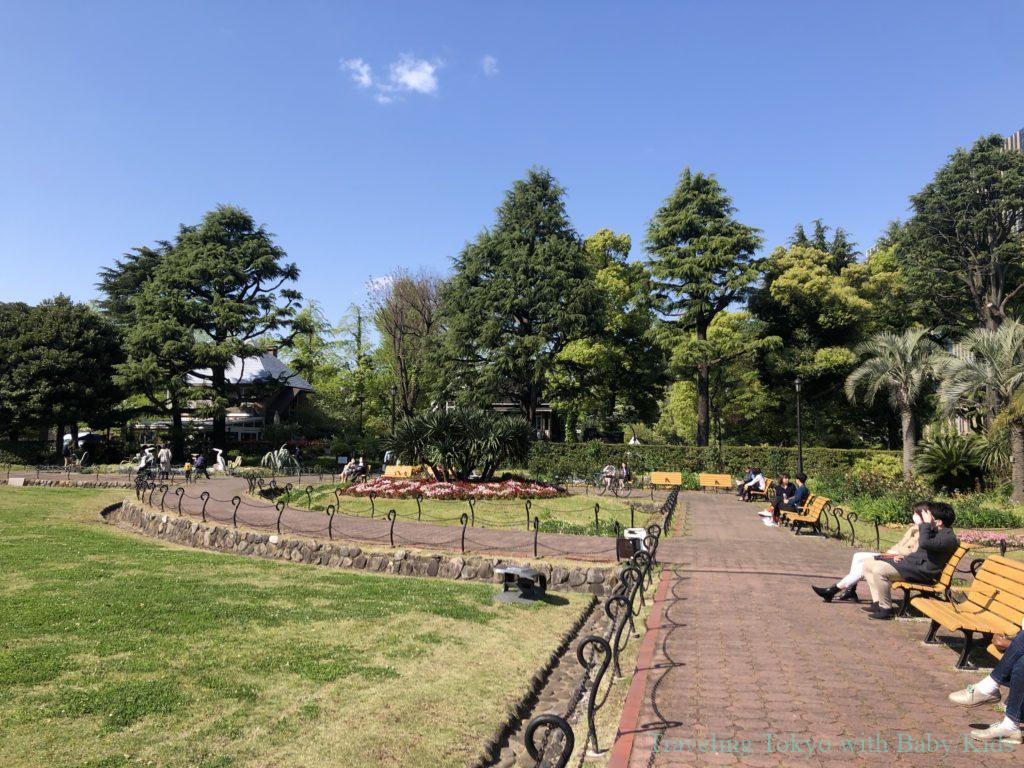 Public library in the park
There is public library (triangle shaped building) on the south side of park – there is family restroom on 4F which you can use as nursing room.
Cafe on 1F, and restaurant on B1F.
---
---
Restaurant and Cafe
Hibiya Saroh (sidewalk cafe)
Nice open-air cafe on north side of park. (Imperial palace side) Beer, coffee, some sweets, and lunch.
Hibiya Saroh (official website) *Japanese only

Hibiya Saroh (Link to Tabelog English page)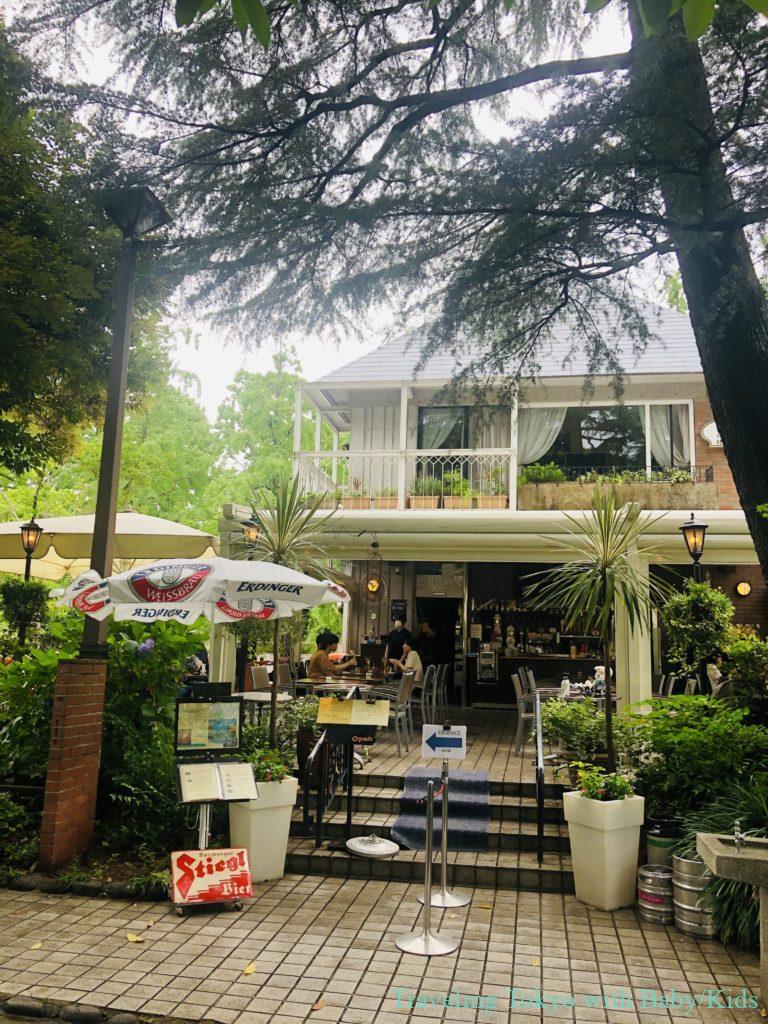 Tully's Coffee (sidewalk cafe)
Casual cafe with chairs on terrace.
Tully's Coffee (Link to Tabelog English page)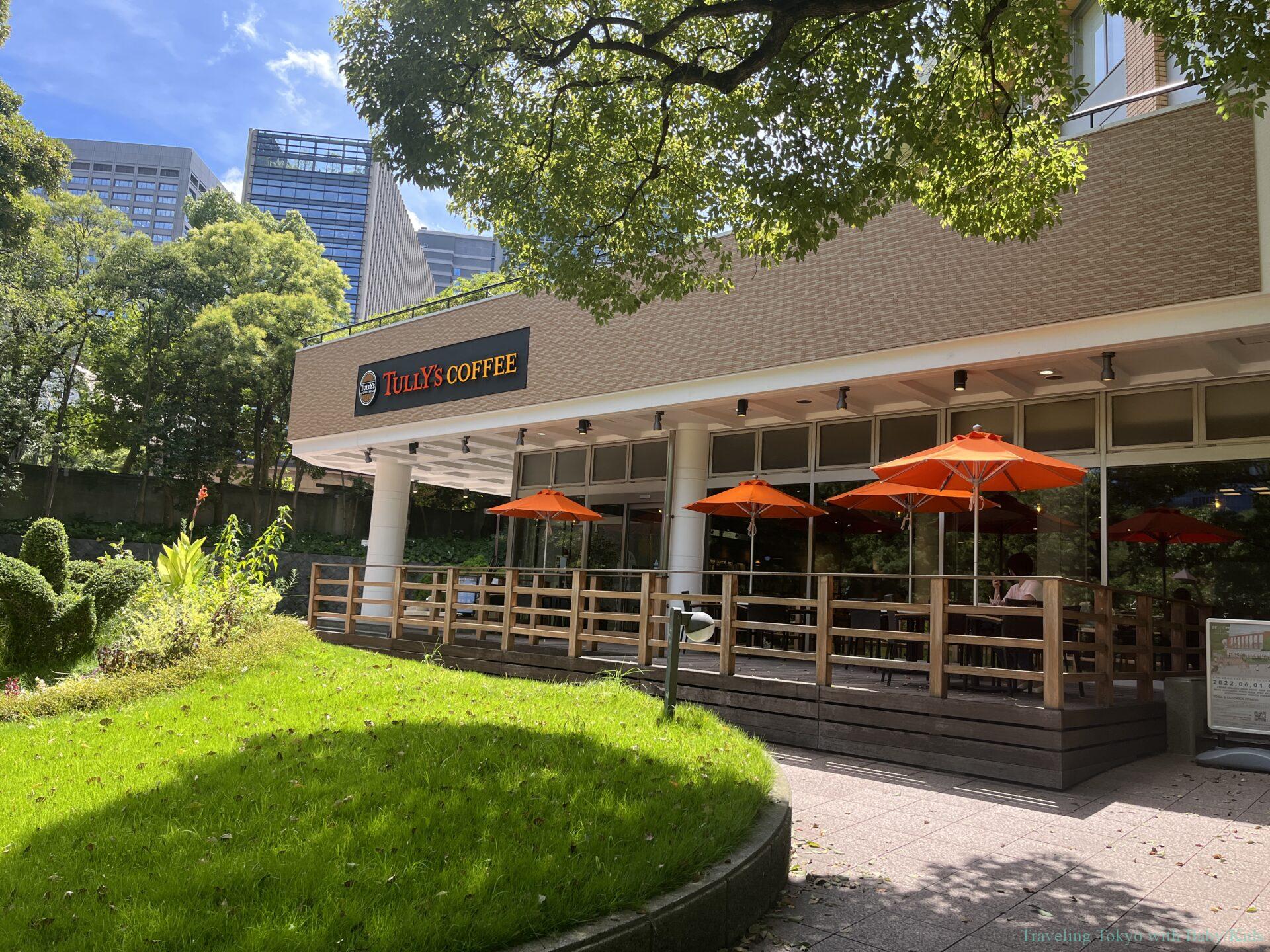 Curry Labo Tokyo HIbiya
Small cafe serves curry rice and cheese cakes & coffee.
Curry Labo Tokyo (Link to Tabelog English page)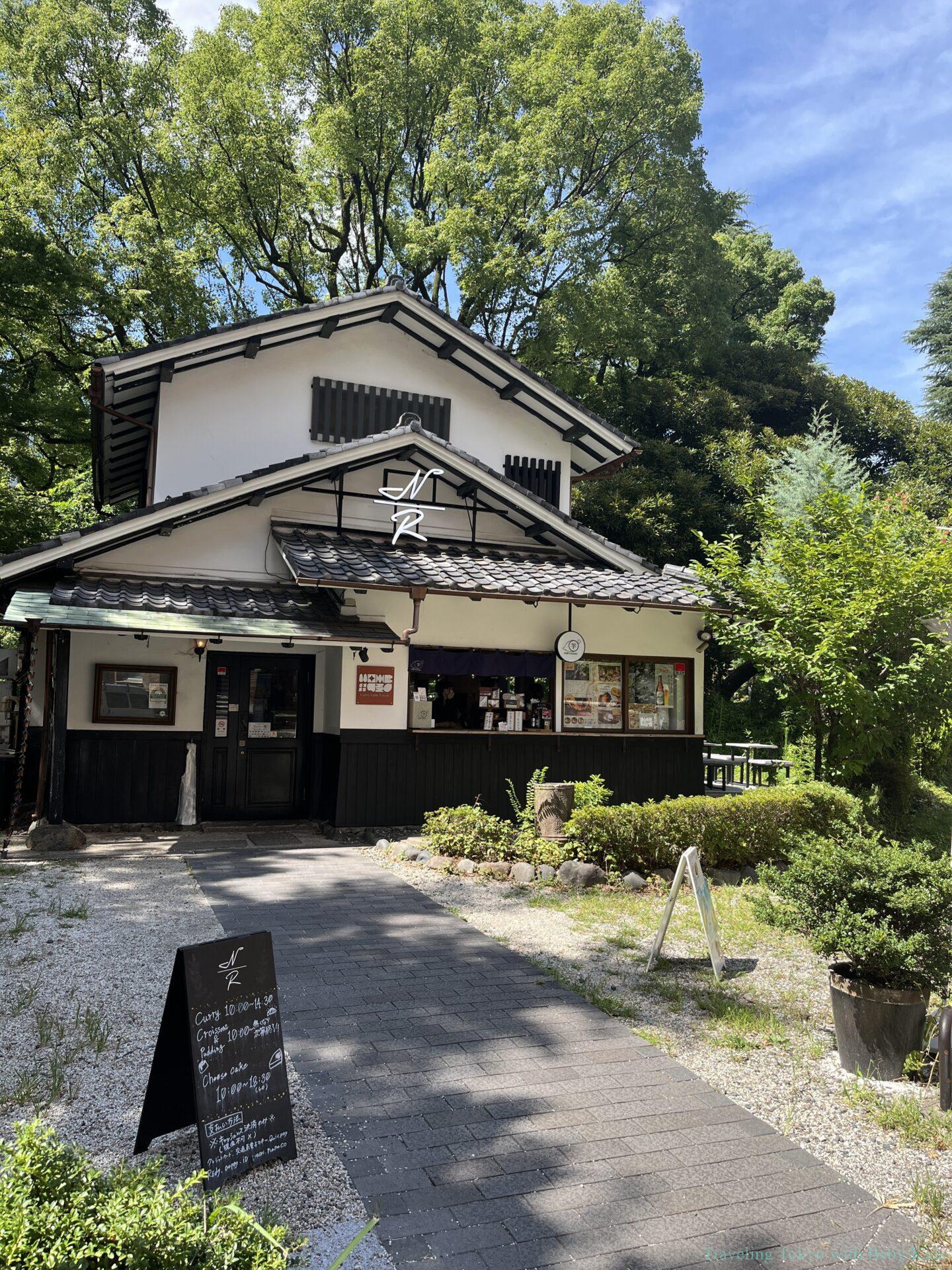 Matumoto-ro (Restaurant)
Historical restaurant in the forest. Retro and calm atmosphere is so nice.
Hibiya Matsumoto-ro (official website) *There are English tab on top-right

Hibiya Matsumoto-ro (Link to Tabelog English page)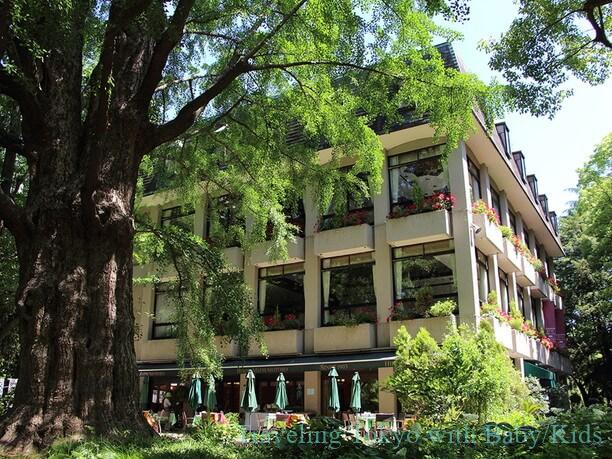 Hibiya Palace (French restaurant)
French house restaurant surrounded by trees.
Hibiya Palace (official website)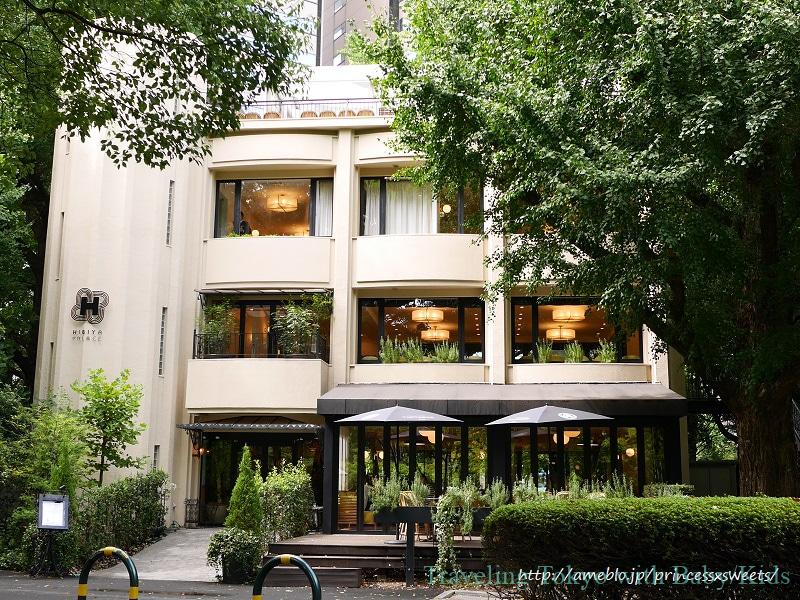 PRONTO cafe (Library cafe)
Library cafe on Hibiya Library 1F in the back.
Coffee, sweets, and light food like sand-witches.
PRONTO Hibiya Library shop&cafe (Link to Tabelog English page)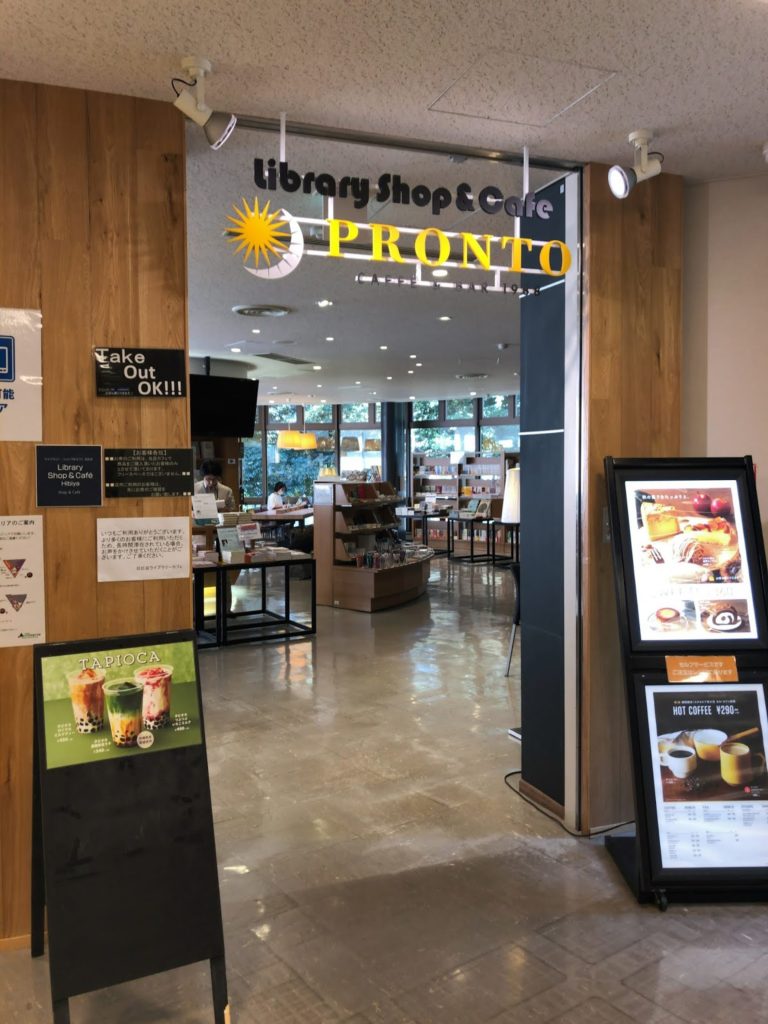 ---
Toilets
There are many public toilet in the park. Diaper changing board is at the multiple restroom.
Also library has clean toilet and family restroom.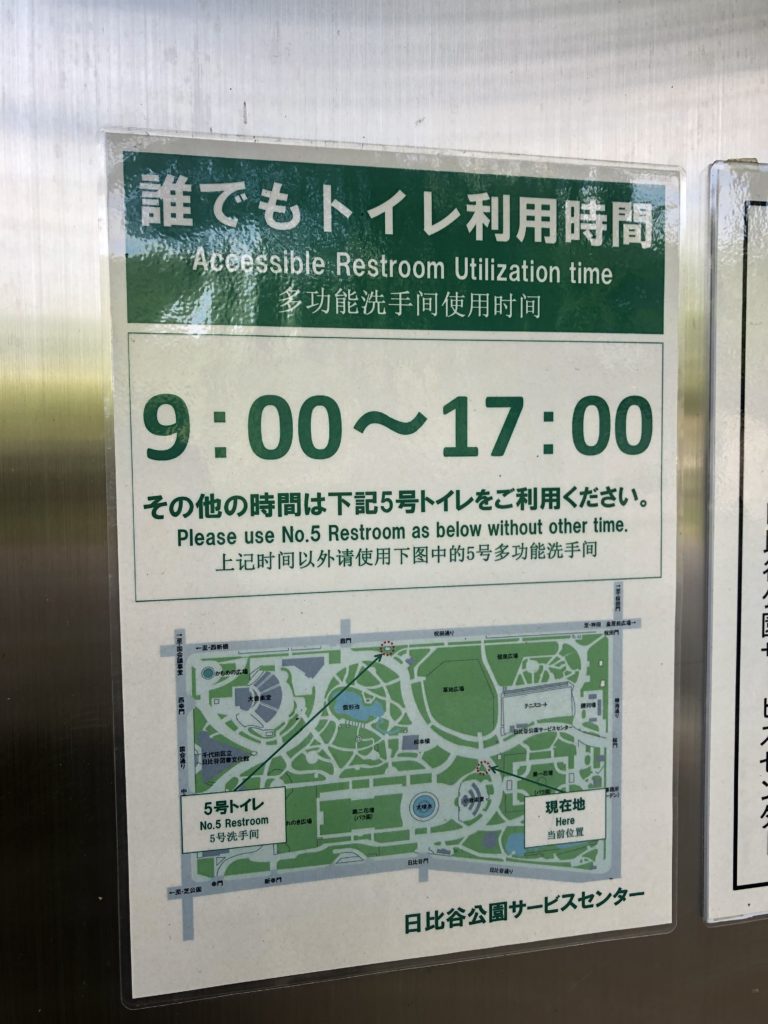 Related articles
Rental Bike in Tokyo

Running/Walking around Tokyo Imperial Palace

Picnic at Imperial Palace public garden

Tokyo Midtown HIbiya (shopping complex in front of Hibiya park)
---
Other articles