Odaiba is popular place for family – either outdoor or indoor, you can enjoy whole day.
If you visit Odaiba for the first time, this area would be recommended.
Location
About 15min from Shinbashi statin or Toyosu station by Yurikamome monorail.
Getting on Yurikamome is already fun!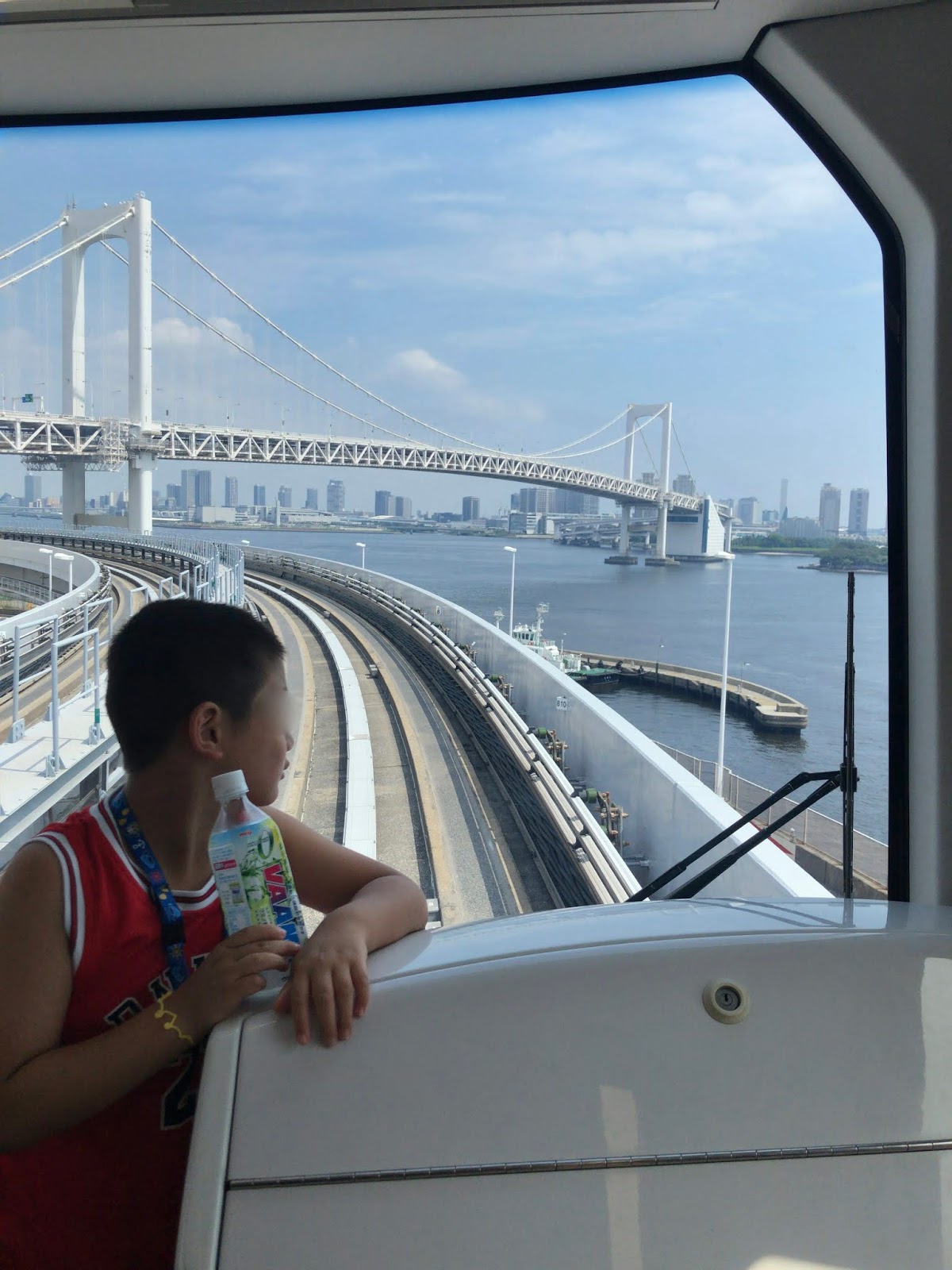 ---
---
Find Statue of Liberty (Tokyo ver.)
3min walk from DAIBA station, there is green park along the beach with Statue of Liberty (Replica).
She is presented by France government in 1998 to commemorate friendship between France and Japan.
Size is 1/9 of the one in New York, about 11m tall. (about 17m include pedestal)
With rainbow bridge in the back, this is one of the famous scenery spot in Tokyo.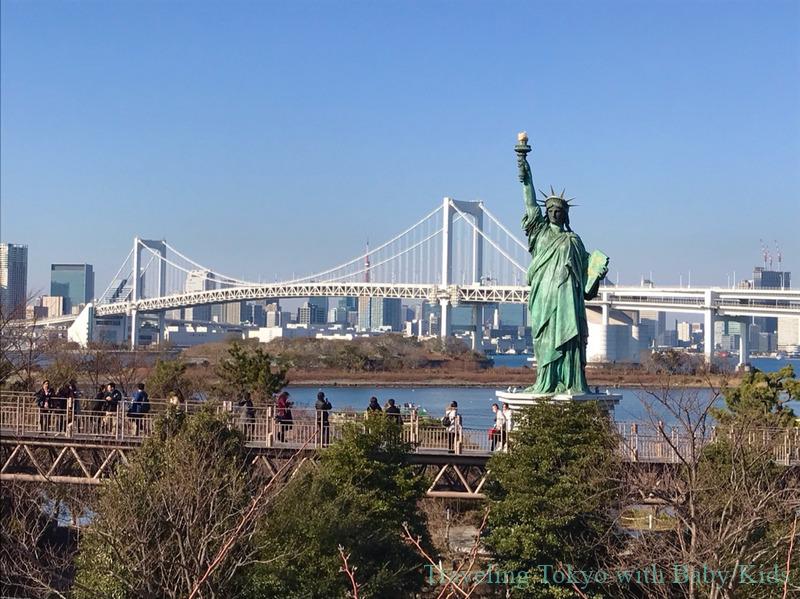 Find two shopping malls
There are 2 big shopping complex buildings – DECKS, and AQUA CITY.
Good variety stores and restaurants / cafes are here, this buildings would be convenient base for Lunch or Dinner.
(All restaurants are kids-friendly.)
Baby stroller rental is available at reception. (no charge, inside the mall use only)
Of course there are Nursing room, diaper changing boars for baby.
DECKS Tokyo Beach (shopping mall)

AQUA CITY Odaiba (shopping mall)

Address : 1-6-1 Daiba, Minato-ku, Tokyo 135-0091 (Link to Google MAP)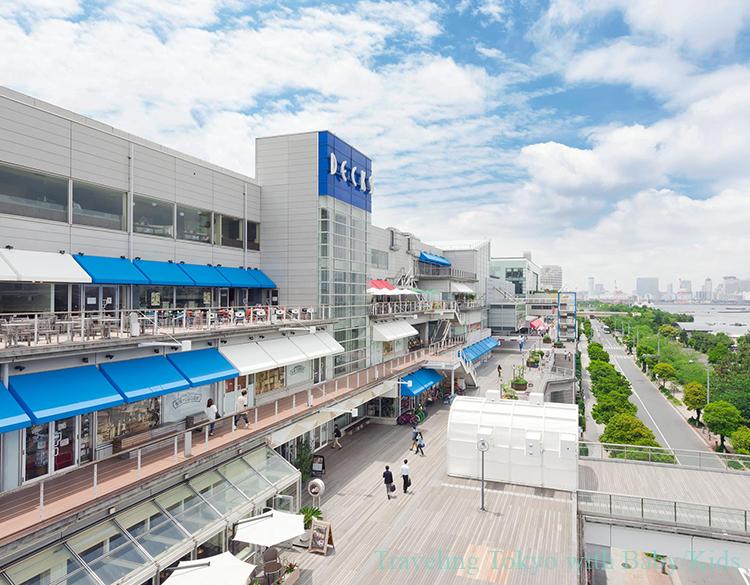 ---
Animal cafe "Animeal"
There is new & nice petting zoo on 5th floor of DECKS TOKYO shopping complex, little kids are welcome!
–> More about Animal cafe "Animeal Odaiba"

Animeal Odaiba (DECKS official website)

Address : Address : DECKS 5F, 1-6-1, Daiba, Minato-ku, Tokyo, Japan (Link to Google MAP)

OPEN: 12:00 to 18:30
Closes every Tuesday ( as well as DECKS TOKYO close date)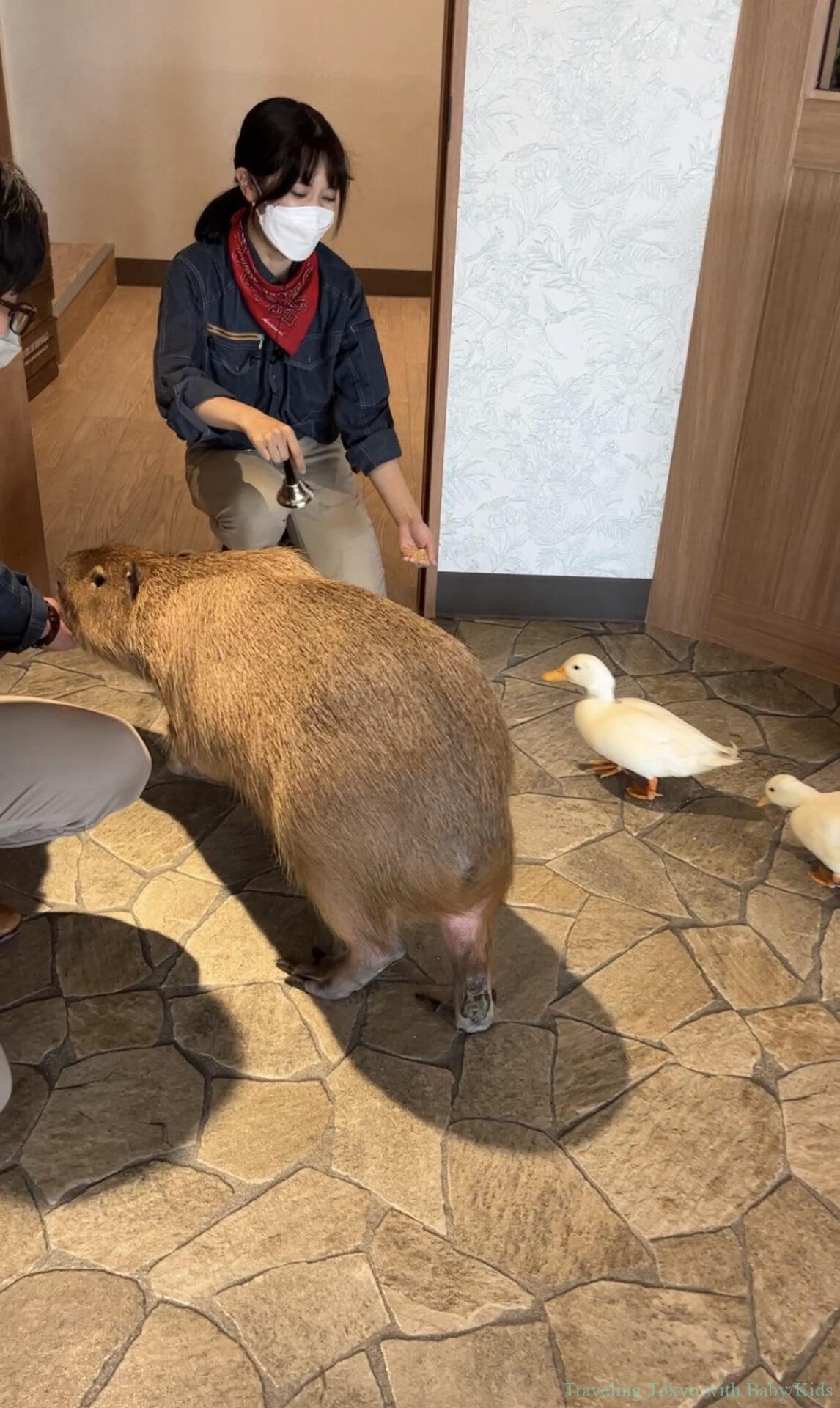 ---
Located in DECKS 4F, Daiba 1chome Shotengai is Game & Shopping theme park back to 1960's Japan.
Retro games like super mario, catch game, snatcs, clothes, and foods… So many great things you can find.
There are many attractive things for kids, I'm sure adults would love it too!
Daiba ichome Shotengai – Japanese retro goods shops (4F)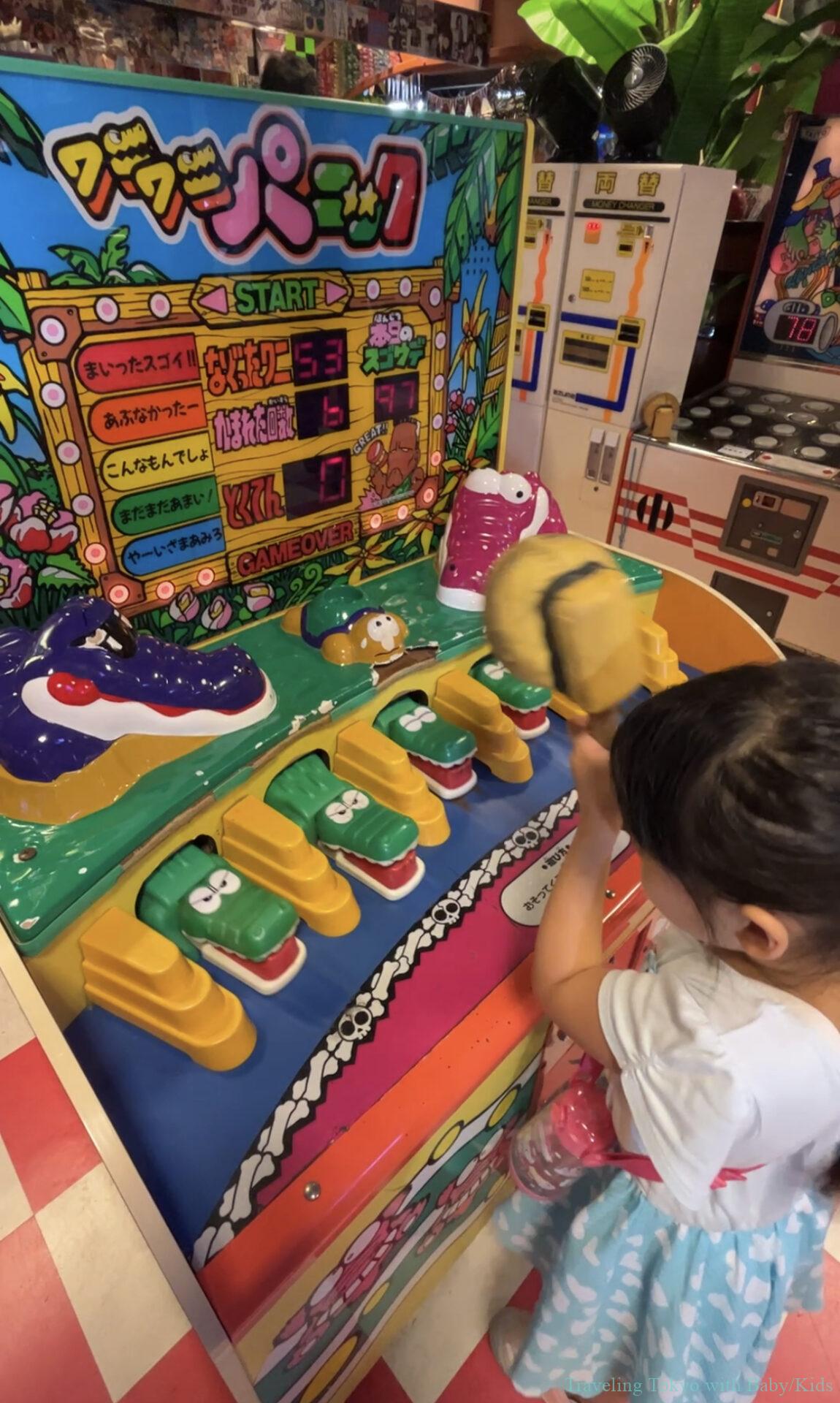 ---
Indoor Playground "The Kids"
Located on 3F of DECKS – Good cost performance indoor playground for baby, toddler, and pre-school kids.
You can bring foods & drink in here!
*Re-entry is allowed this playground.
The Kids ( Indoor playground )

Opening hours :11-19:00 (Weekend 11- 20:00)

Admission fee :
Weekday : 1,200yen for 1day / per person
Weekend : 1,300yen for 3 – 5h / per person

*0-1years old : No charge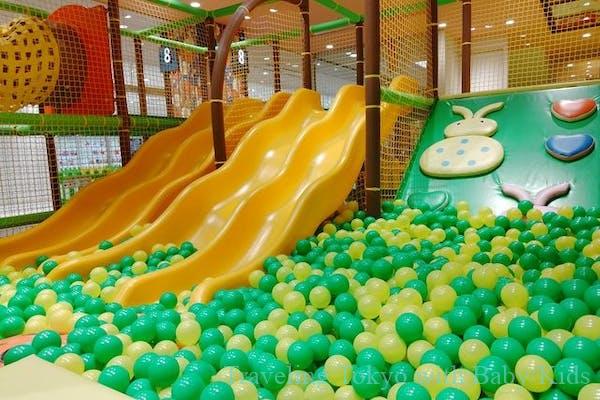 ---
If your kids love lego, nice indoor playground for a while.
2-3 hours might be enough, 2-12years old kids enjoy most.
Entrance is on DECKS 3F.
*There is LEGO Shop at the end, better consider shopping time 10-15min.
*Anyone can enter Lego shop from 5F.
*No re-entry is allowed, better eat well before you enter.
–> More about Legoland Tokyo Discovery Center
LEGOLAND Discovery Center Tokyo (Official website)

Address : DECKS 3F, 1-6-1, Daiba, Minato-ku, Tokyo, Japan (Link to Google MAP)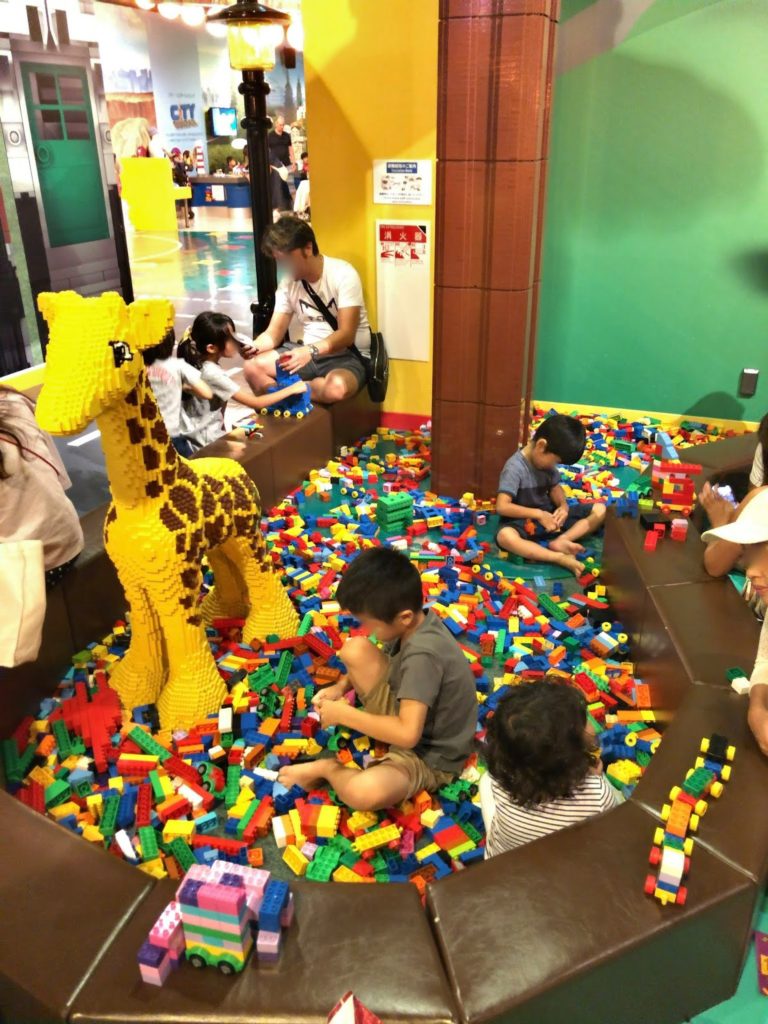 ---
Compact scale, but fun with Japanese trick art for unique family photo – Trick Art Museum on the 4F of DECKS.
Trick Art Museum – amusement museum (4F)

*Admission fee : 1,000yen / adult, 700yen / 4~14 years old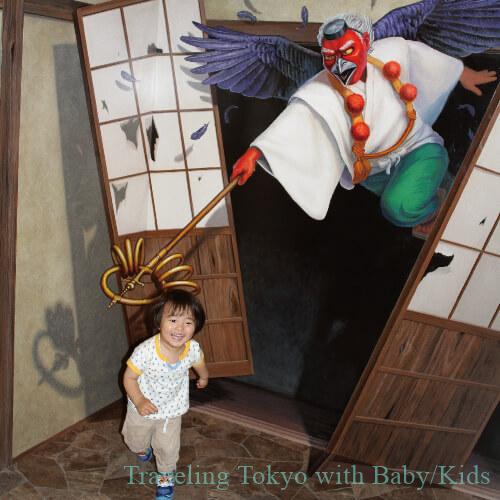 ---
---
When you are hungry a little bit, how about TAKOYAKI?
Takoyaki is Japanese traditional food, one bite round shaped snack.
Here, five different style Takoyaki shops are opened together.

If you haven't tried TAKOYAKI yet, why not.
Oh be careful at first bite – it's very hot inside Takoyaki.
TAKOYAKI Museum – Food court (DECKS 4F)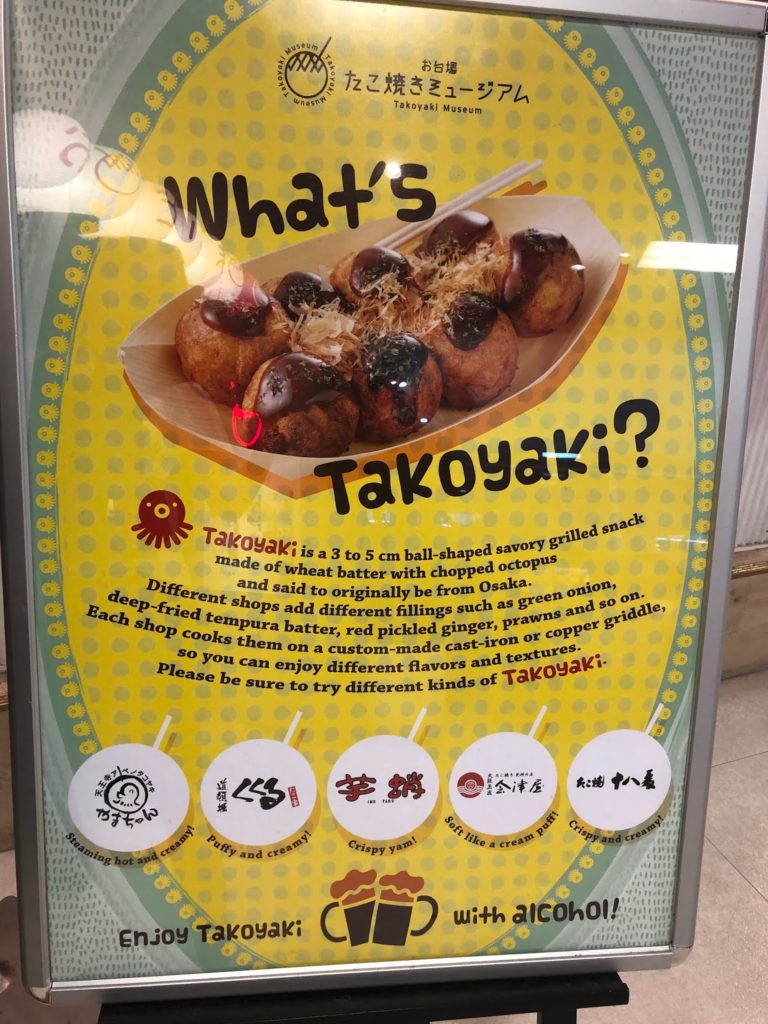 ---
---
Children's clothes & products shops
Nishimatsuya
Japanese baby/children products shop chain. Everything is low price..!!
It is on DECKS 4F.
—> More about Baby / Children / Maternity retail chain stores in Japan
Nishimatsuya Odaiba – Baby/children's clothes/products shop (DECKS 4F)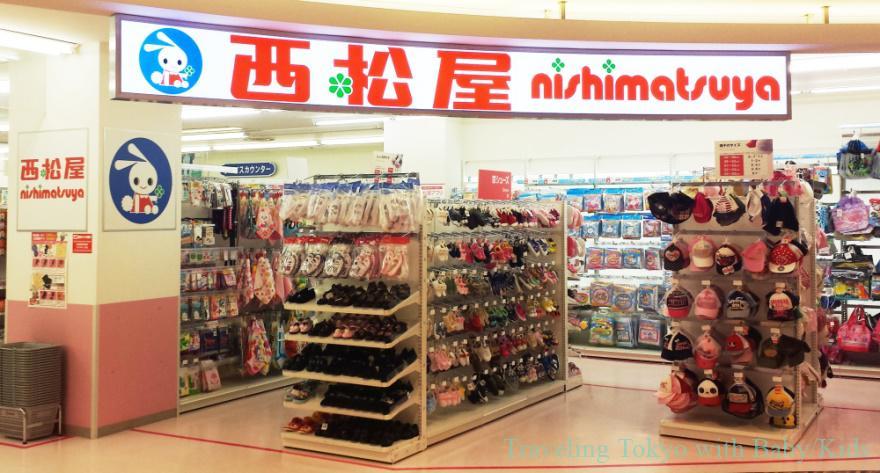 ToysRus/BabiesRus
As all you know – the store is in Aqua-City Odaiba 1F.
Toysrus/Babiesrus Odaiba – Baby/children's clothes/toy shop (Aqua-City Odaiba1F)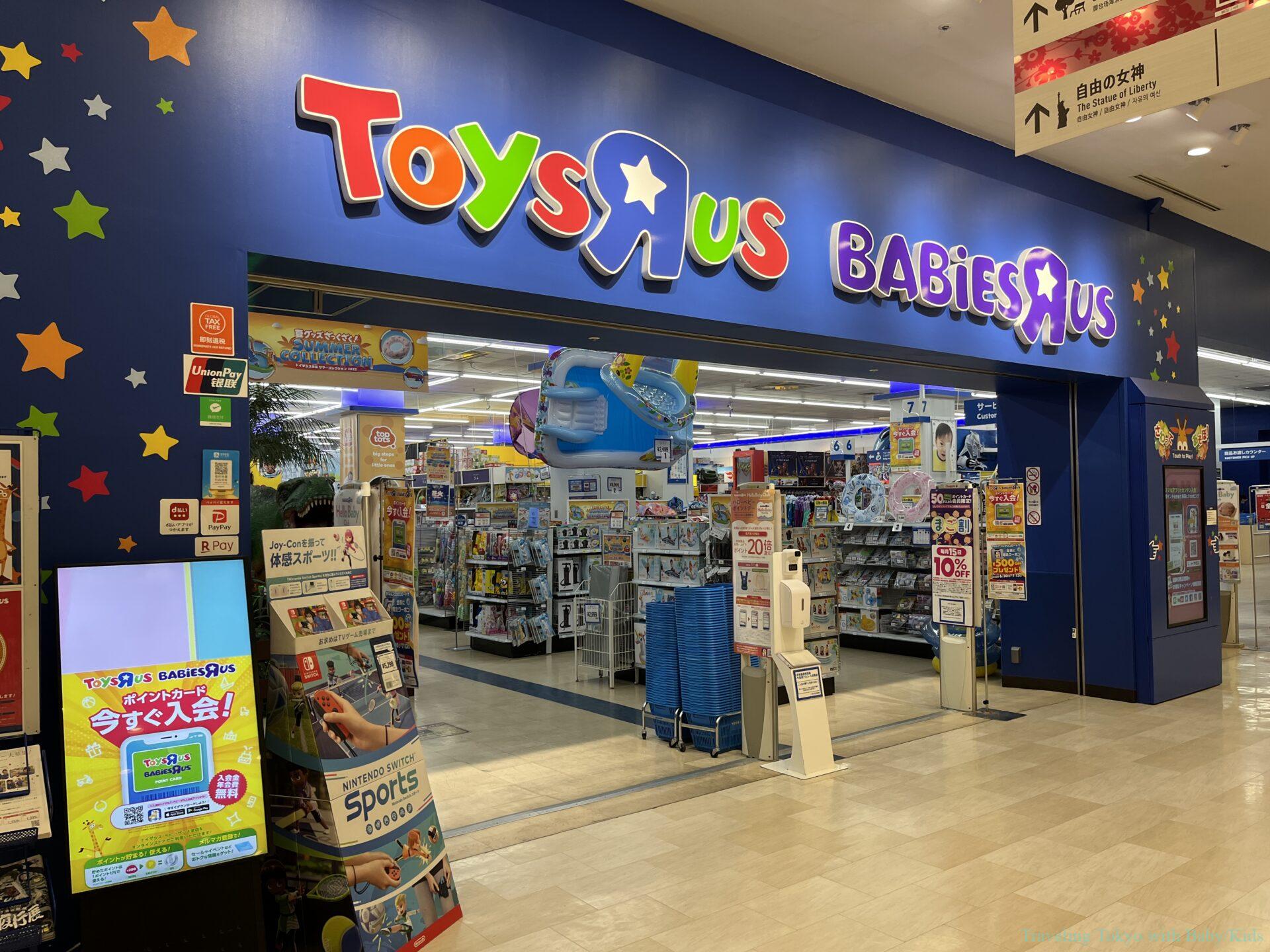 ---
---
Odaiba Marine Park
There is small beach in front of DECKS shopping mall.
Not for swimming though, kids having fun just playing with sand.
Address : 1-4, Daiba, Minato-ku, Tokyo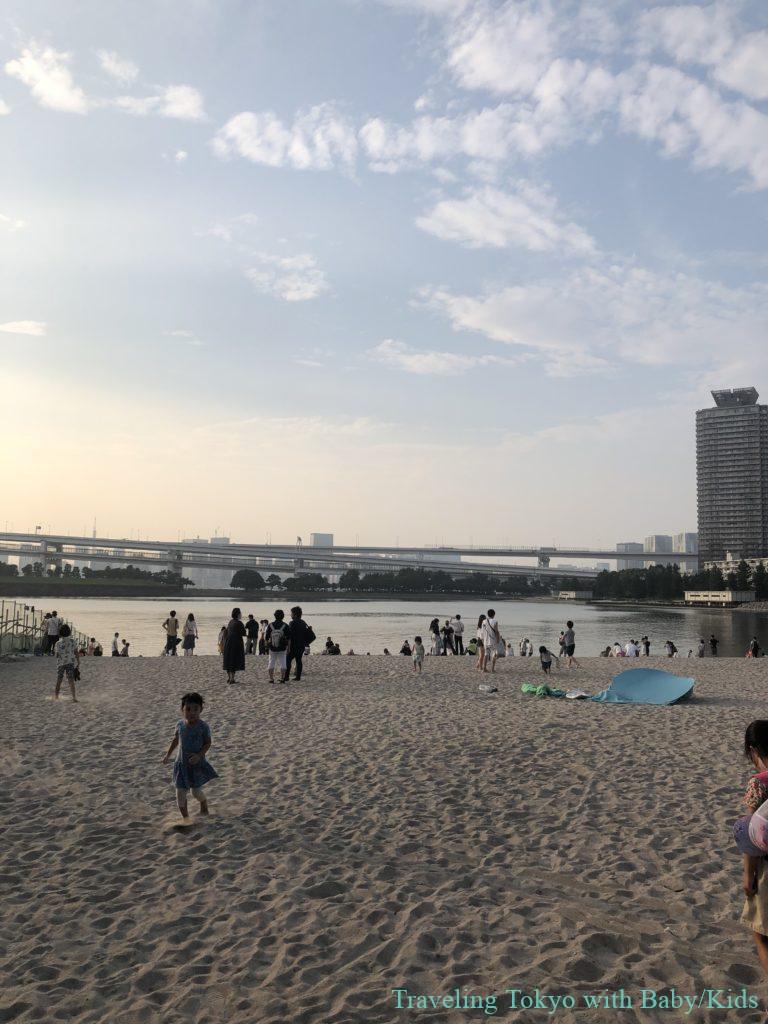 There is boat dock in front of this building.
You can come and go to Asakusa by cruise boat from here.
( *16:05 is final departure )
–> More about Tokyo bay cruise
Odaiba seaside park pier (Link to boat cruise official website)

Address : 1-4-1, daiba, Minato-ku, Tokyo (Link to Google MAP)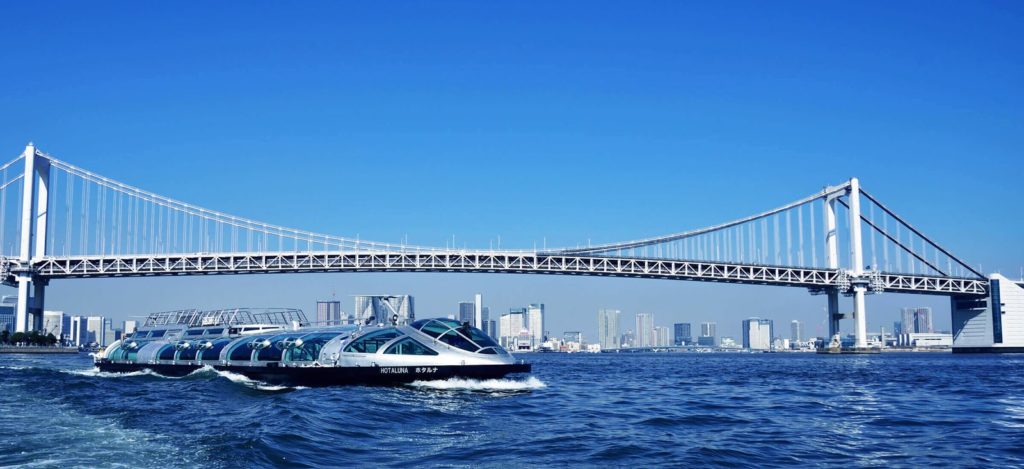 ---
Related Articles
[ LITTLE PLANET by teamlab ] Kid's Indoor playground with digital arts in Odaiba, Tokyo

Cool monorail "Yurikamome"

LEGOLAND Discovery Center Tokyo (in same shopping mall)

Enjoy Odaiba and Tokyo bay by boat

National Museum of Innovation in Odaiba "Miraikan"

New chill out spot near Hamamatsu-cho "Waters Takeshiba"

---
Other articles