New animal cafe has opened 2022 summer in Odaiba, and it was nice & unique little place for family who likes animals.
What kinds of animals can we meet?
These are animals we could meet : Dogs, Cats, Hedgehogs, Ferrets, Ducks, Capybara, Snakes, Owls, Tamandua.
*The animals might change everyday by their health conditions.
You can give them pet-snack ( price : 100yen ), or petting (depends of animals ), studying animals, take picture with them,,, 45min was too short for my daughter.
I was also surprised that staffs keep facility very clean even there are many kinds of animals.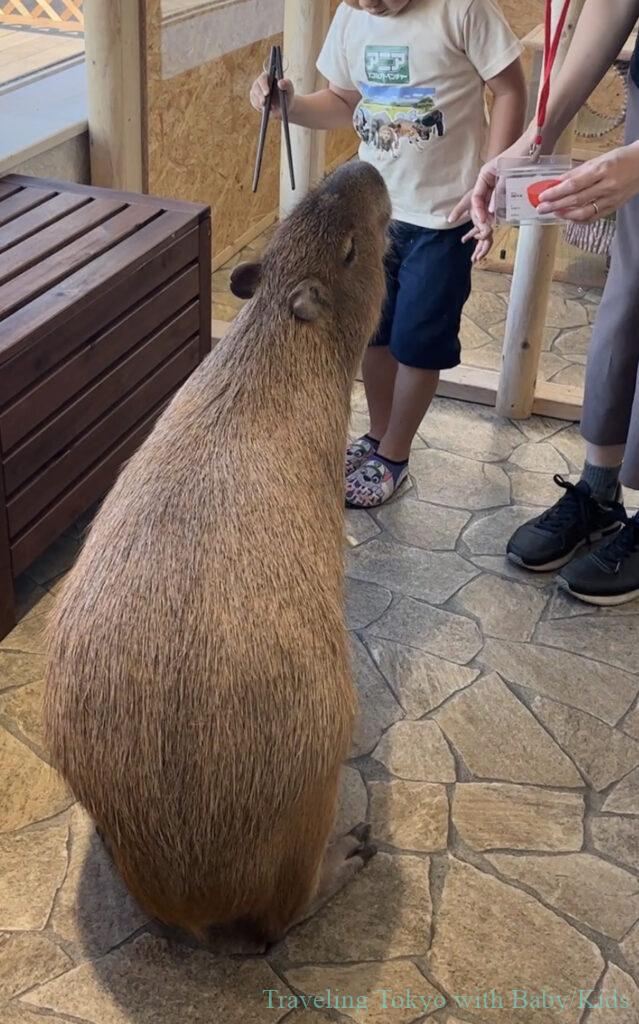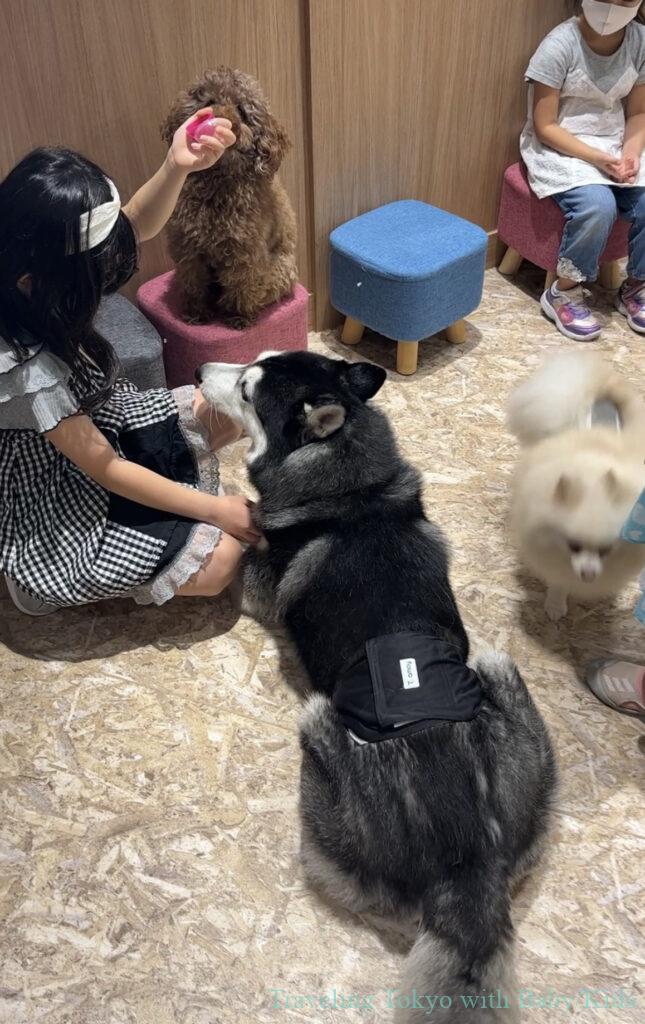 Animal Shift Time
There are Day-time Animal shift, and Night time animal shift at this animal cafe.
The animal shift timing is 16:00. So, if you visit around 15:30 you might be able to many kinds of animals.
Day-time Animals: Capybara, Ducks
Night-time Animals: Owls, Snakes, Tamandua, Ferrets
*Dogs & Cats are all-day shift.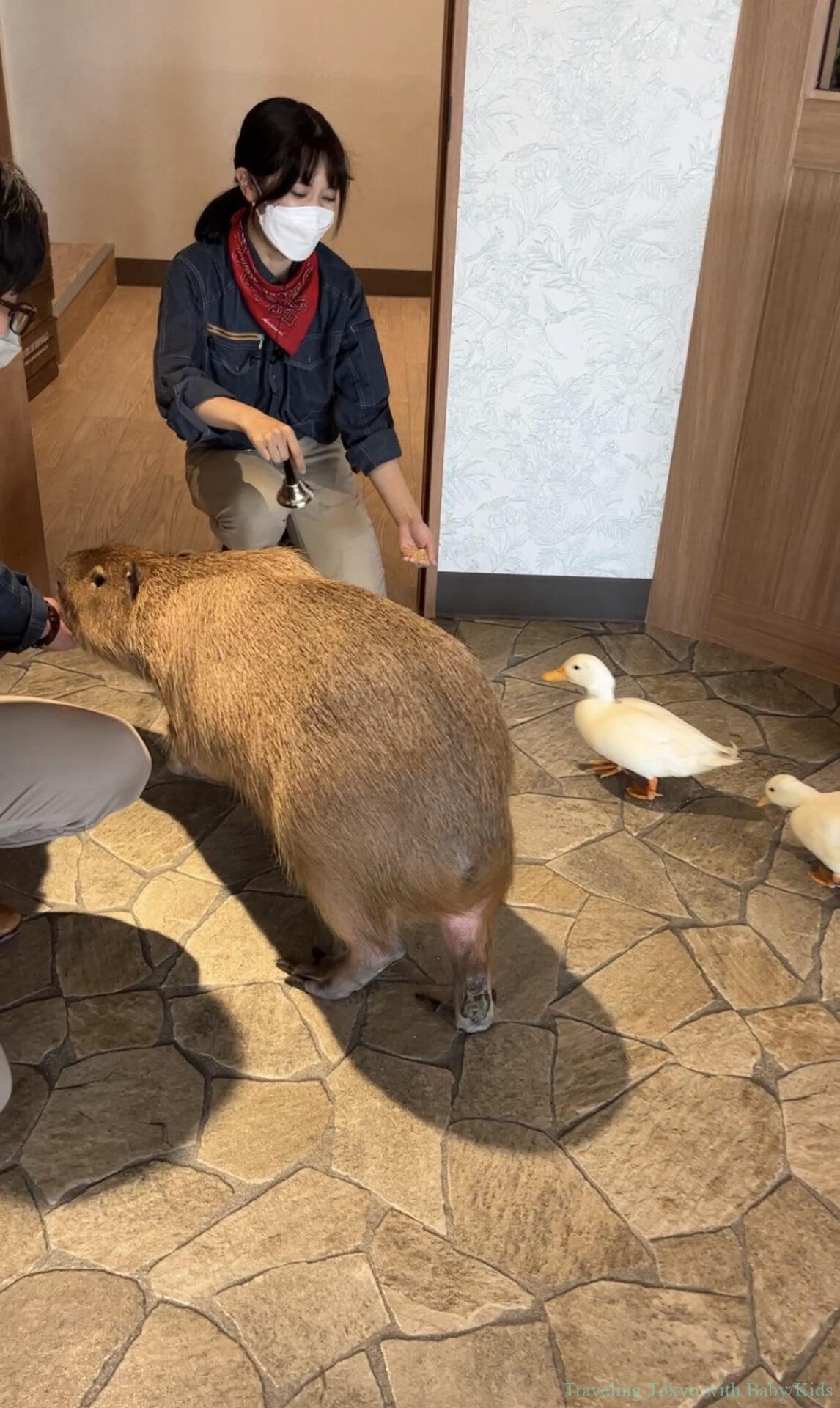 Location & Business hours
It's in Odaiba area ( Tokyo ), on 4th floor of DECKS TOKYO shopping complex.
Animeal Odaiba (DECKS official website)

Address : Address : DECKS 5F, 1-6-1, Daiba, Minato-ku, Tokyo, Japan (Link to Google MAP)

OPEN: 12:00 to 18:30
Closes every Tuesday ( as well as DECKS TOKYO close date)
*There is also ANIMEAL in Osaka too.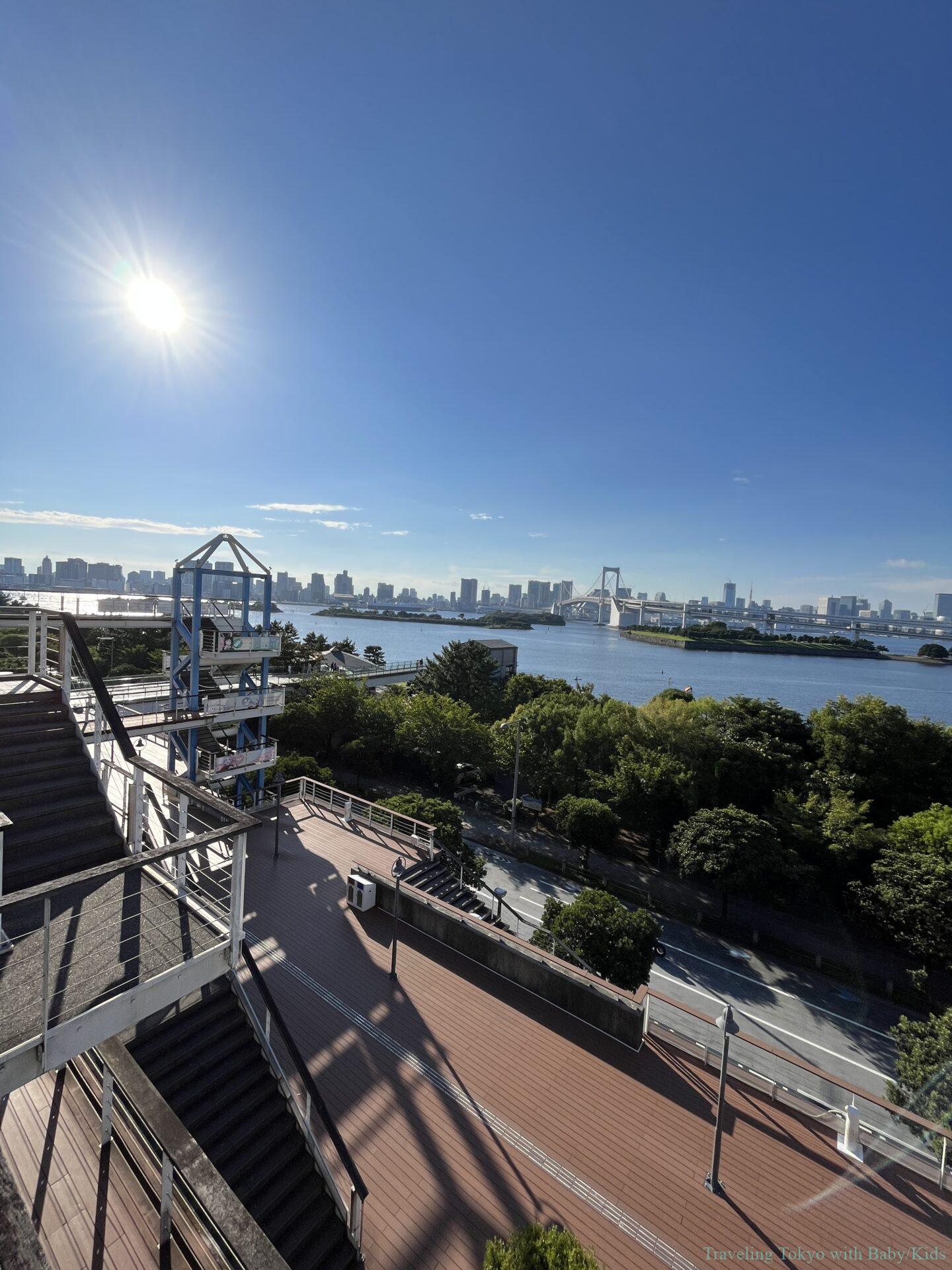 Admission fee
Admission fee :
   ・Adults (13-) 1,650 yen for 45min, + One Drink fee (about 550yen~)
   ・Kids (4-12) 880 yen
   ・Children (0-3) Free
*Extension fee : 770yen / 30min
*You will have to order 1 drink at least. (There was Beer too)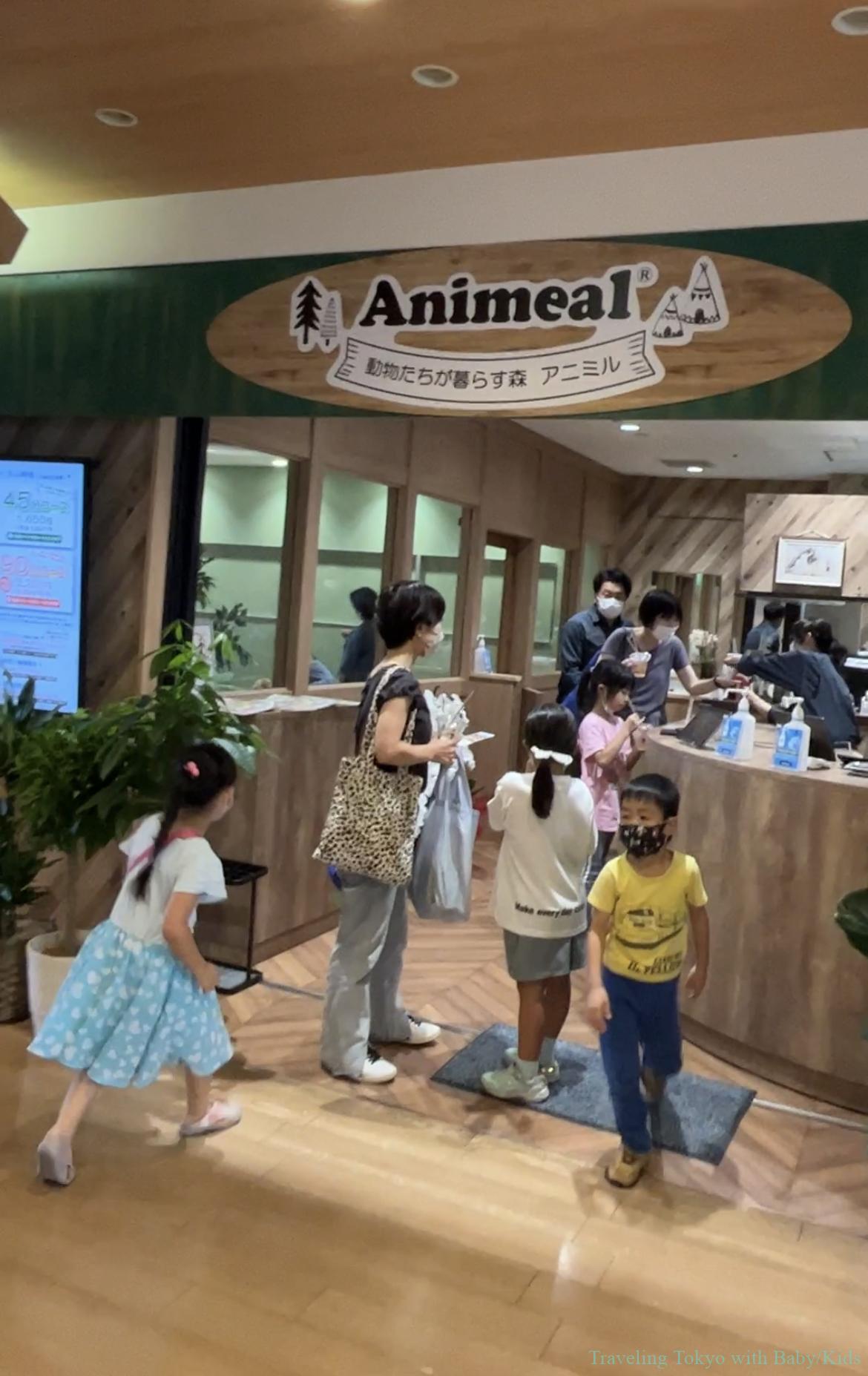 Do we need reservation?
No need reservation so far.
But they might limit number of customer can enter at one time.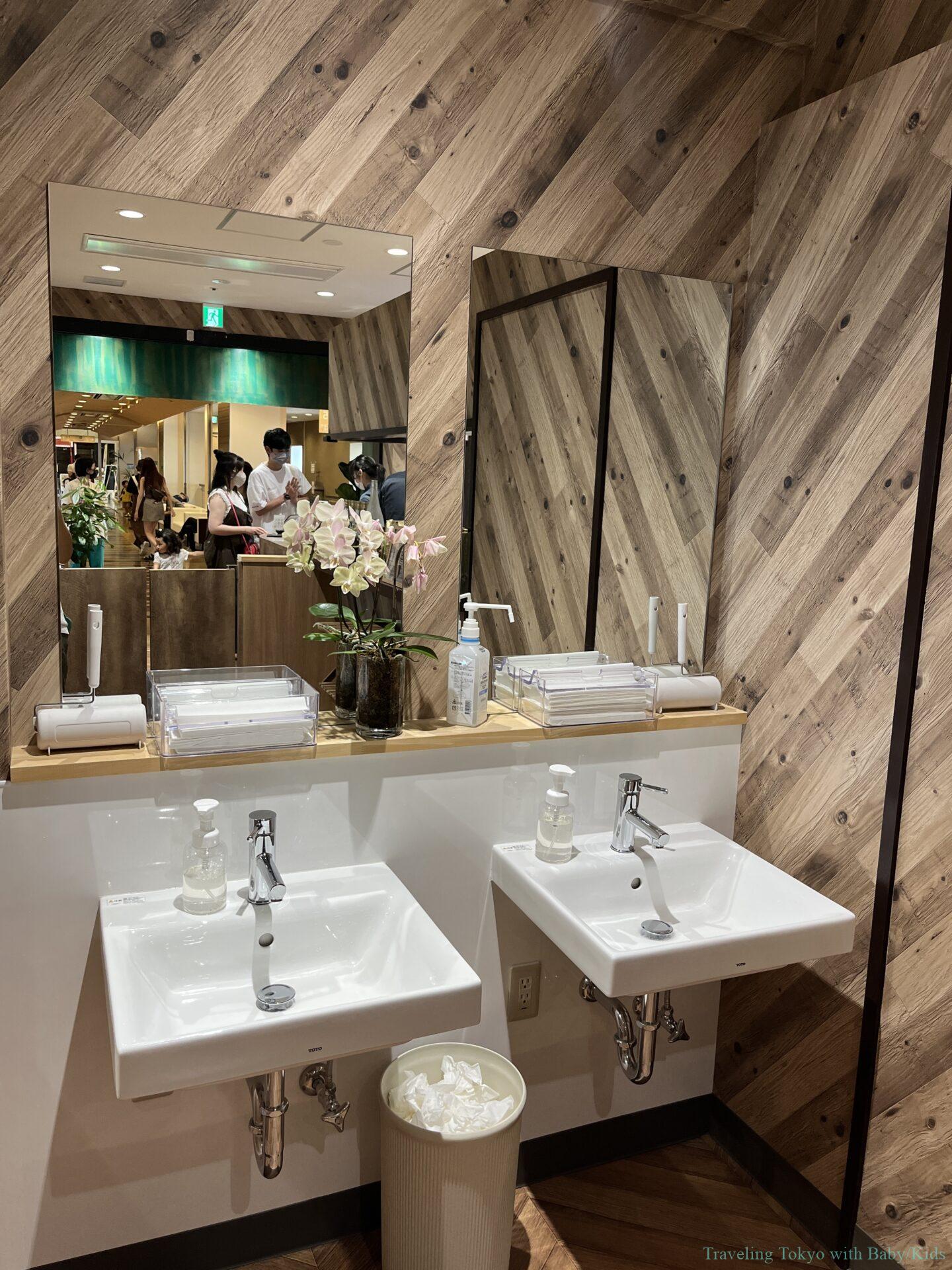 Rules to enjoy
You all need to agree short rule books before you enter.
Some animals are not OK to touch, some animals are OK to touch if you ask staffs.
Please follow staffs instructions inside cafe.
The staffs are all friendly and so kind.
You can tell they are taking cafe of these animals with so much LOVE.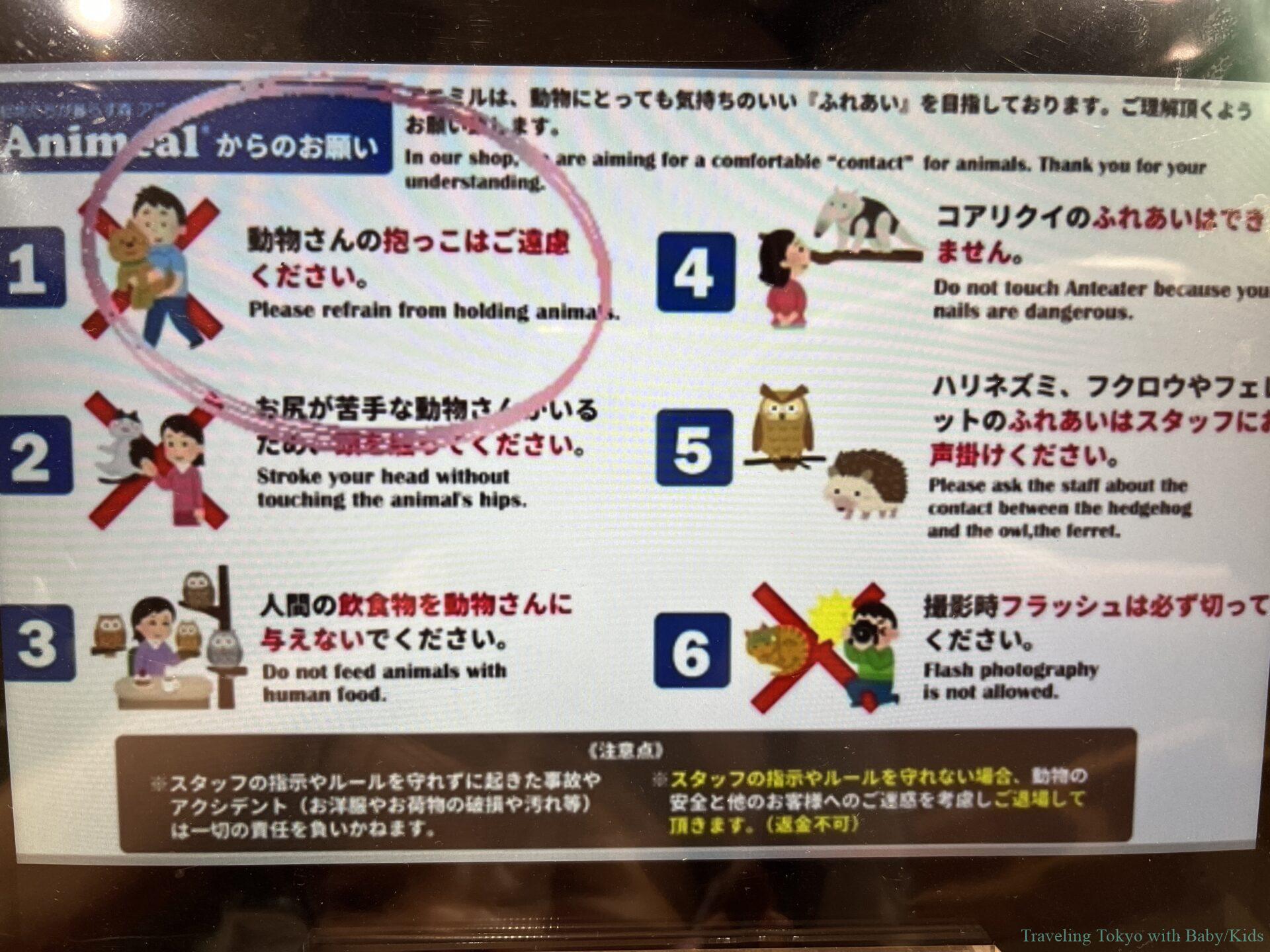 ---
Related articles
[ Daiba Station ] 10 things to do at Daiba station
---