Coronavirus is making huge impact to Japan, to the whole world.
I know it's hard to get them right now, but let me report general sanitary goods information in Japan for household use.
I hope things settle down soon.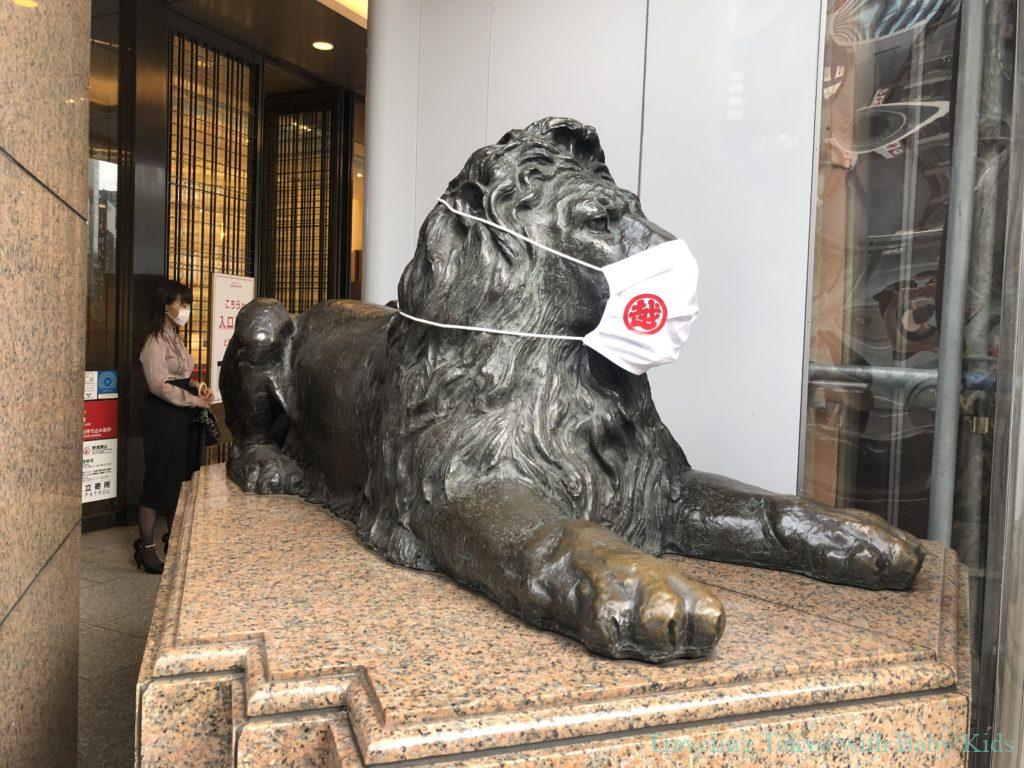 Face Masks
Face masks is very common even before coronavirus spread.
One of the big reason is that many Japanese people have an allergy to pollens. (Japan is country with cedar, and many people suffered by cedar pollens)
There were always plenty of face masks at drug stores, convenience stores, supermarket before coronavirus.
Currently it's hard to get everywhere though…
I notices that most of the Japanese disposable face mask does not have English explanation for size.
Please ask store staff if the mask size is large / medium / small for double check.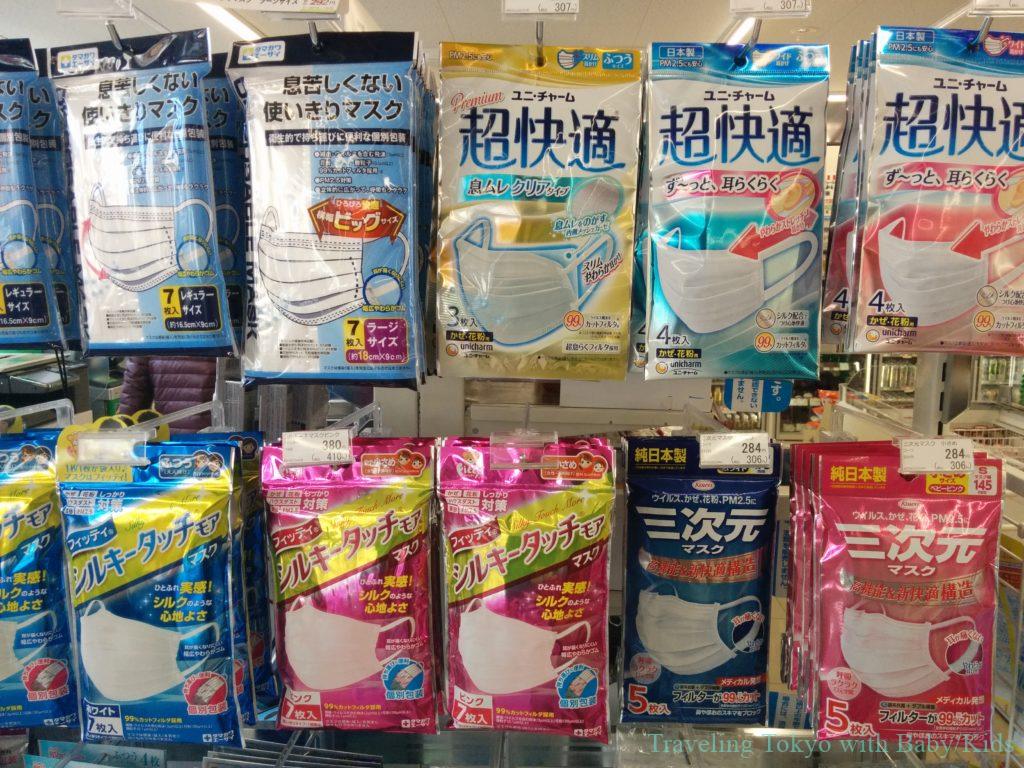 Size
Generally 3 sizes.
Large size (for male) : approx. 17cm×9cm
Medium size (for female / kids ) : approx. 14.5cm×9cm
Small size (for kids) : approx. 11~13cm×7~8cm
*Rectangle shape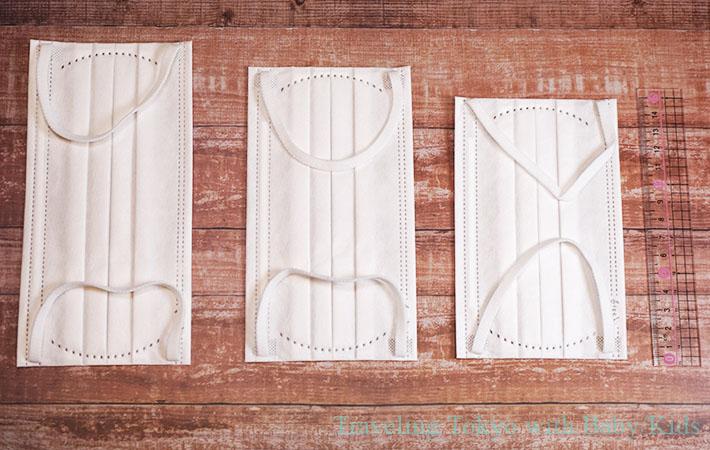 Shape
Mainly two types.
Rectangle shape with pleat – most standard type of disposable face mask.
Three-dimensional, arc-shaped face mask. so called "3D mask".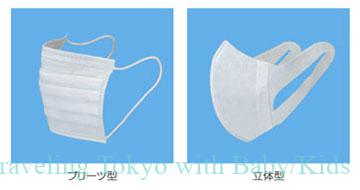 Disposable or Washable
Probably same as your country, washable face masks started to spread as disposable face masks was not available for a while after coronavirus spread.
Washable type of face mask can be used three times at least.
Material are polyurethane or cotton.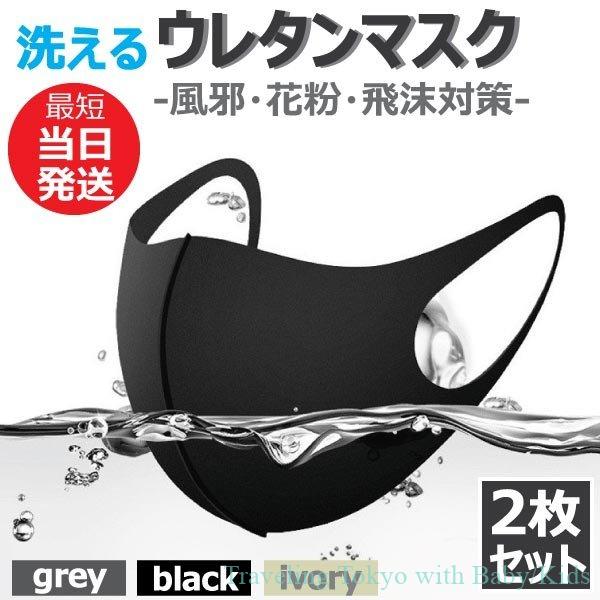 Price
There are many kinds of masks, but let's say average price is about 50~60yen for 1sheet if you bought at convenience store. (ex. 400yen for 7sheets package)
For washable face mask, it's about 300yen for 1 sheets. (ex. 900yen for 3sheets package)
Of course if you could buy a large quantity it's much cheaper, for example I sometime get a box of 65 sheets, cost about 500yen. So it's about 8 yen for 1 sheet.
Recommends Japanese face mask
Very comfortable to wear. High distribution in Japan market, easy to find this brand everywhere.
About 400yen for 7sheets.
3 sizes : S, M, L (color shows size difference)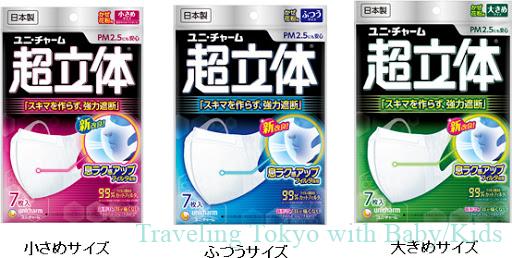 Matsukiyo Mask (Disposable type)
If you look for better cost performance, drug store Matsumoto Kiyoshi's private brand mask "Matsukiyo Mask" is good one.
About 500yen for 65 sheets in box (about 8yen for 1sheet), fine quality.
I always have this stock at home (Im allergies to pollen), this actually helped my family when coronavirus started.
They have also 10sheets and 40 sheets packages.
2 sizes : M, L (color shows size difference)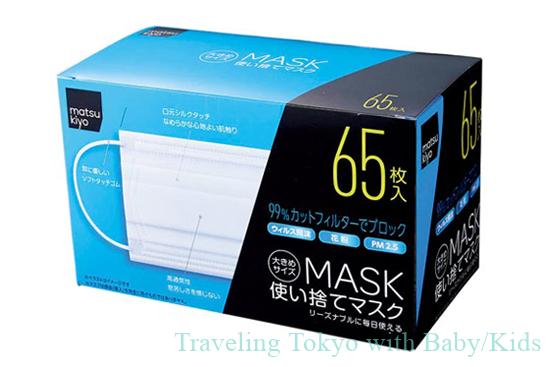 Washable/re-usable, very easy to breath.
There are many color variation – pink, green, gray, blue etc. Especially kids yellow is very cute!!
About 600yen for 3sheets.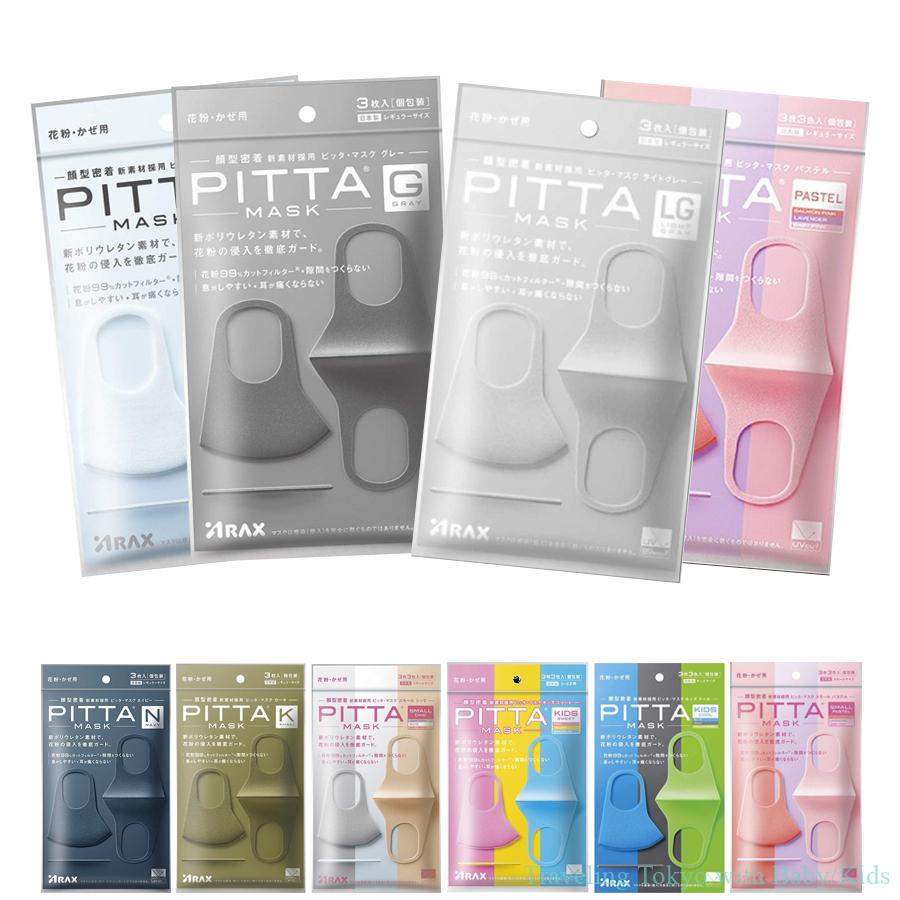 UNIQLO Airism Mask (Washable type)
UNIQLO started making face mask in 2020 spring.
Washable, easier to breath, cooler than other masks in summer. About 1,000yen for 3 masks, 3 sizes.
—> more about UNIQLO TOKYO (Biggest flagship store) in Ginza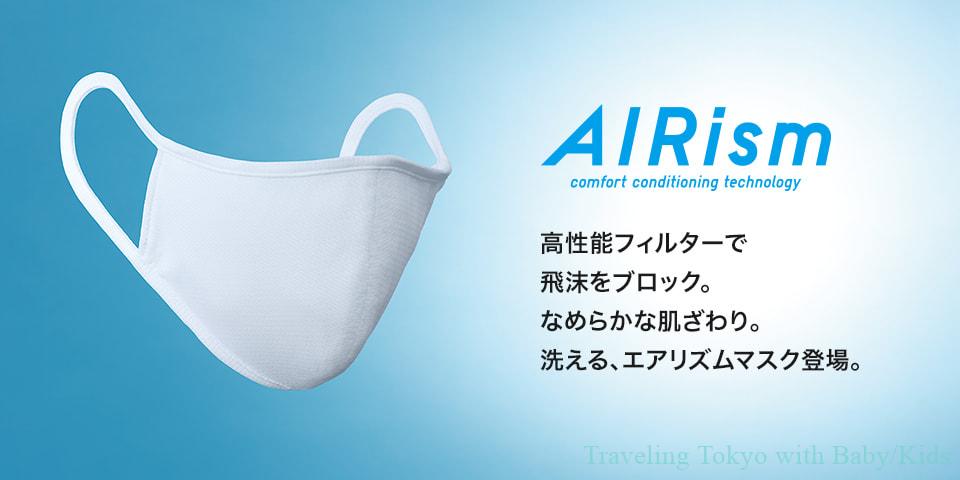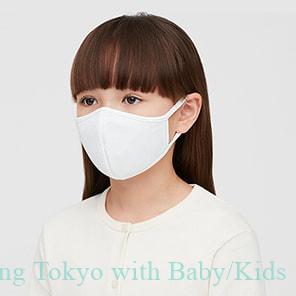 ---
---
Hand Sanitizer
Hand sanitizing wipes or sanitizer is always necessities for family with small children even before coronavirus.
When you buy them in Japan :
First of all, if you could find this Japanese kanji letter "除菌", this means "Sanitize".
Secondly, check it's with alcohol or alcohol-free by your usage.
For baby / small kids, better chose alcohol-free (ノンアルコール) sanitizing hand wipes.
Let's ask store staff if it's hard to distinguish if it's with alcohol or alcohol-free.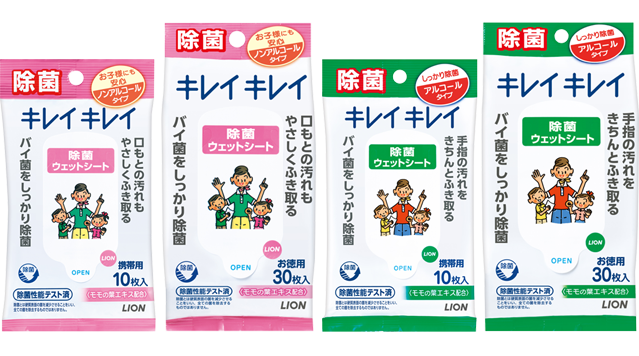 Hand sanitizing wipes (with alcohol)
It shows in Japanese : "除菌・アルコールタイプ", Means sanitizer wipes with alcohol.
It's good hand sanitizer wipes for adult. But better not use for baby and kids skin.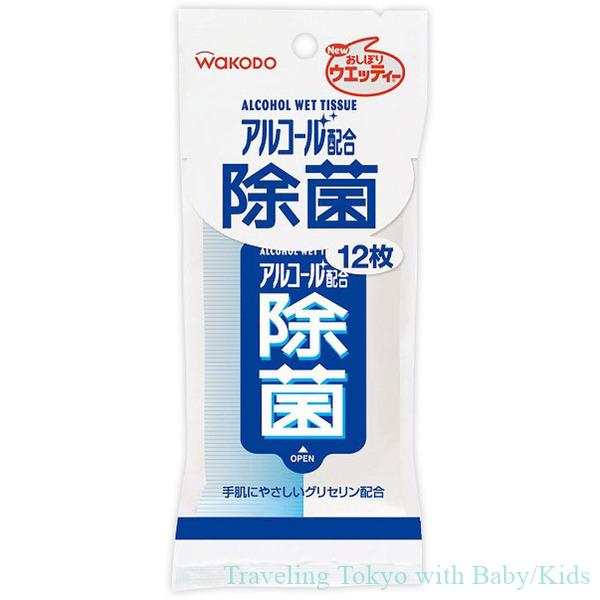 Hand sanitizing wipes (alcohol-free) for baby/kids
It shows in Japanese "除菌・ノンアルコール" . Means alcohol-free sanitizer wipes.
It's fine for baby and kids skin.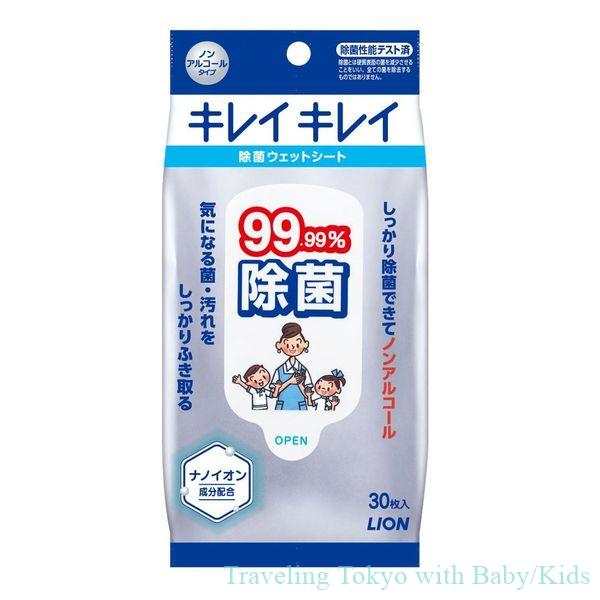 Baby wipes (alcohol-free)
Although it is just wet tissues, baby wipes are very useful anything for mom&pop.
Many Japanese moms are using it not only diaper wipes, but also as hand wipes, mouth cleaner, or table cleaner.
Japanese baby wipe's quality is very nice. Try one while your stay.
And please note Japanese baby wipes are mostly not flushable. Please do not flash down the toilet.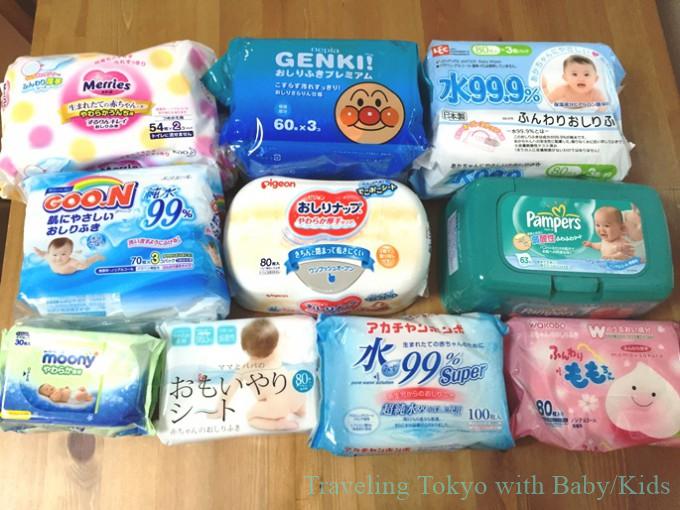 Hand sanitizer spray / gel
Hand sanitizer wasn't so popular before covid19.
Most of the store or any facility used to place hand sanitizer at entrance, but not many people used it.
Now, people want to have portable sanitizer spray or gel and actually using it every time.
(*Currently very hard to get at anywhere. )
Please check if this sanitizer is for skin or not. There are 2 kinds of sanitizer : one is for skin, and the other is for furniture or goods.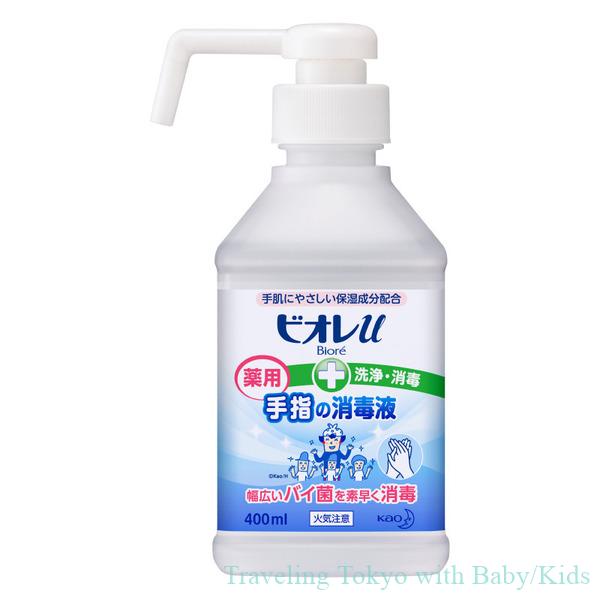 Recommends sanitizer
Silcot wet tissue series are pretty good quality. There are many kinds of wipes – anti-bacteria, alcohol-free, pure water, etc. I recommend this alcohol-free type. Very useful to clean kids dirty hands or face.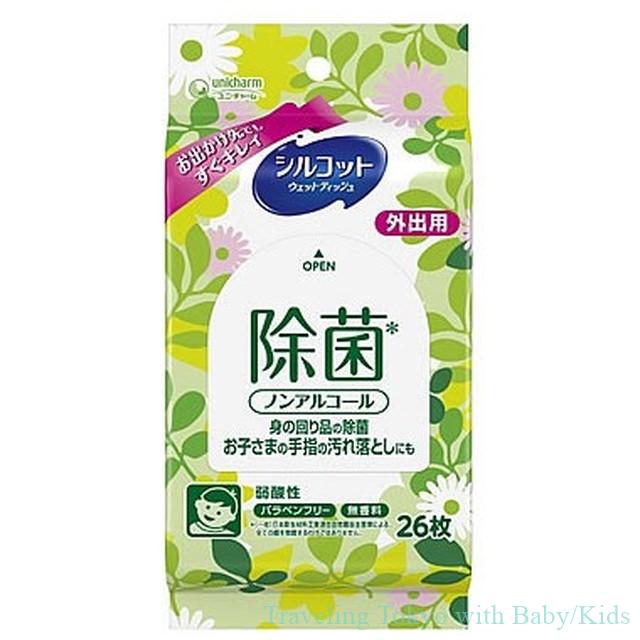 I saw Japanese mom with new born baby have it on their bag very often. Widely distributed in Japan.
I start to use it after covid19 spread,,,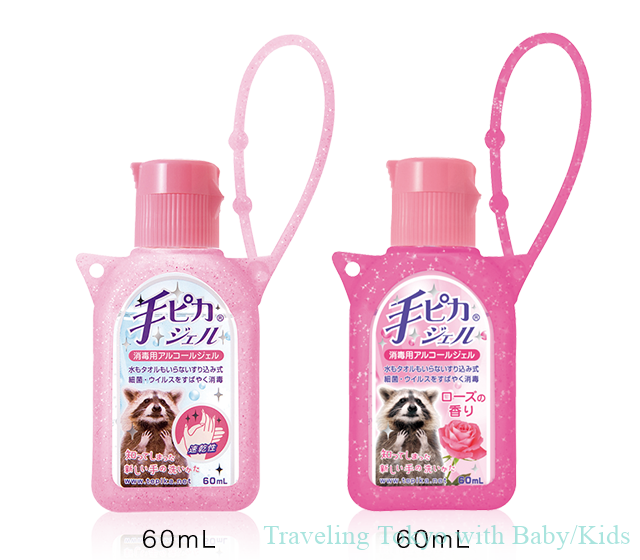 ---
---
Where can we buy sanitary goods in Japan?
Drug store
Drug store is relatively easy to find anywhere in Japan.
MATSUKIYO, Cocokara-fine, Welcia, Sundrug, Tomod's are major drug store chain in Tokyo.
Price is cheaper than convenience store.
You can find small drug store at any airport terminal.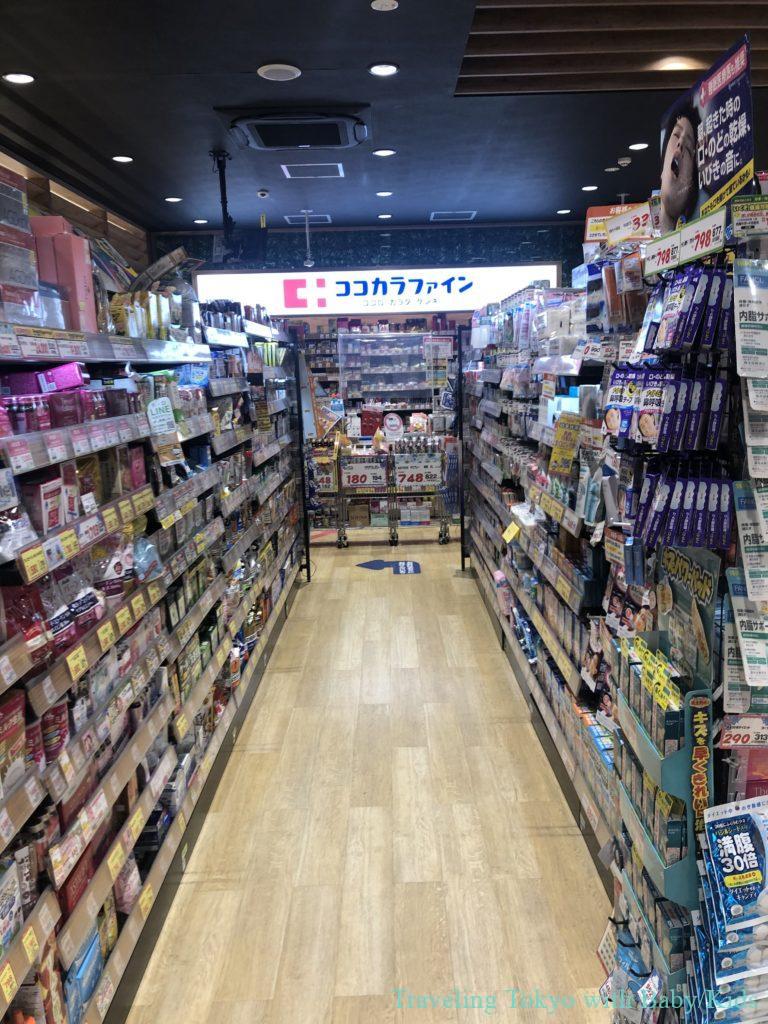 Supermarket
Price is almost same range with drug stores or little higher.
Might hard to find in central city like Shibuya, Shinjuku, or Ginza area.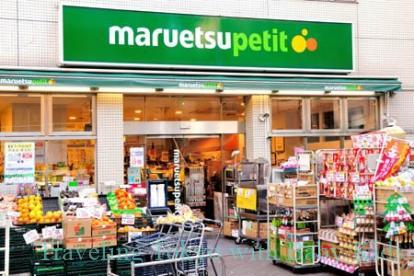 Convenience store
Most easiest to find in Japan. Seven Eleven, Lawson, FamilyMart are major convenience store brands in Japan.
FYI, when you buy food at convenience store, one hand wipe (wet tissue) will be attached at register.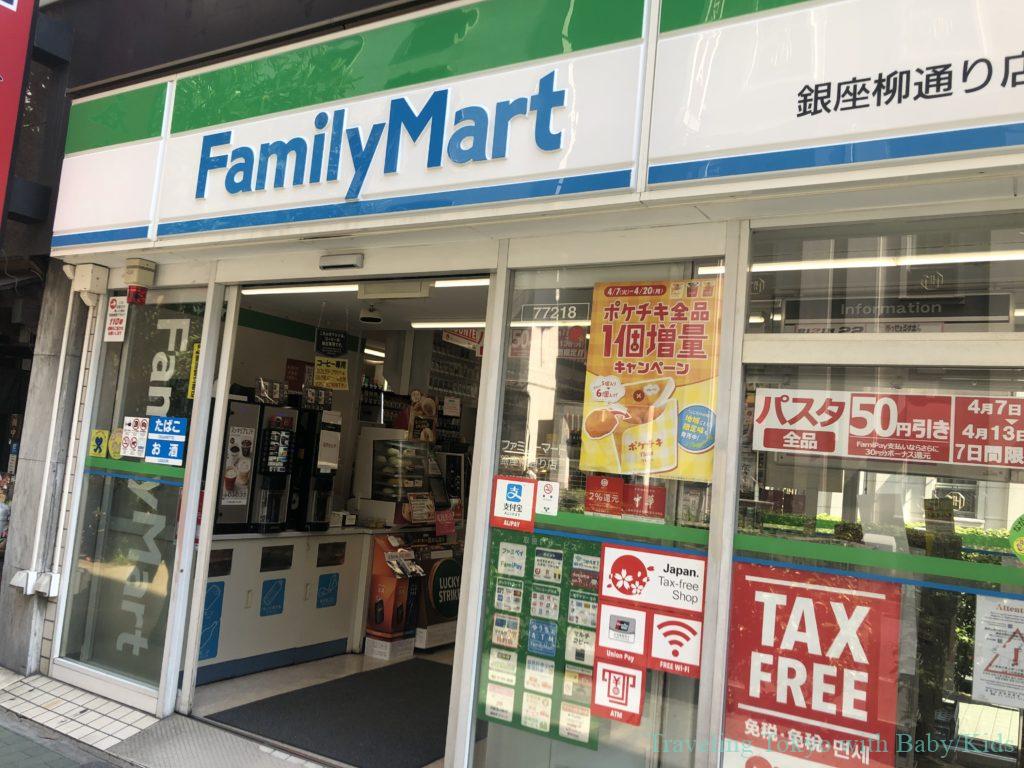 100yen shop
Daiso, Seria, Cando, are 3 major 100yen shop companies in Japan.
I always buy hand sanitizing wipes for kids here.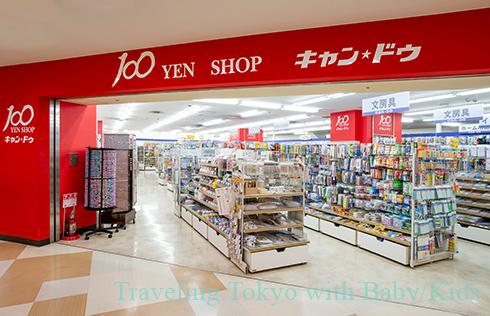 Variety goods store
Tokyu Hands, LOFT, Don Quijote are popular variety stores. It might just fun to stop by.
Tokyu Hands Ginza store

Address : MARRONNIER GATE Building 5~9F, 2-2-14 Ginza, Chuo-ku, Tokyo (Link to Google MAP)

LOFT Ginza store

Address : Belvia Building 1~6F, 2-4-6 Ginza, Chuo-ku, Tokyo (Link to Google MAP)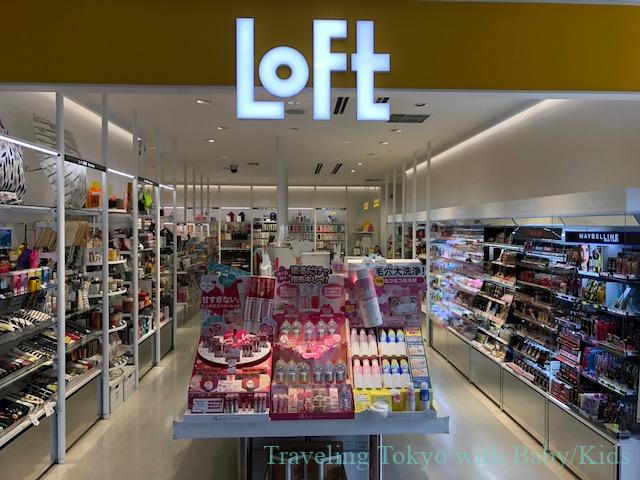 Don Quijote Ginza store

Address : Ginza NINE part3, 8-10 Ginza, Chuo-ku, Tokyo (Link to Google MAP)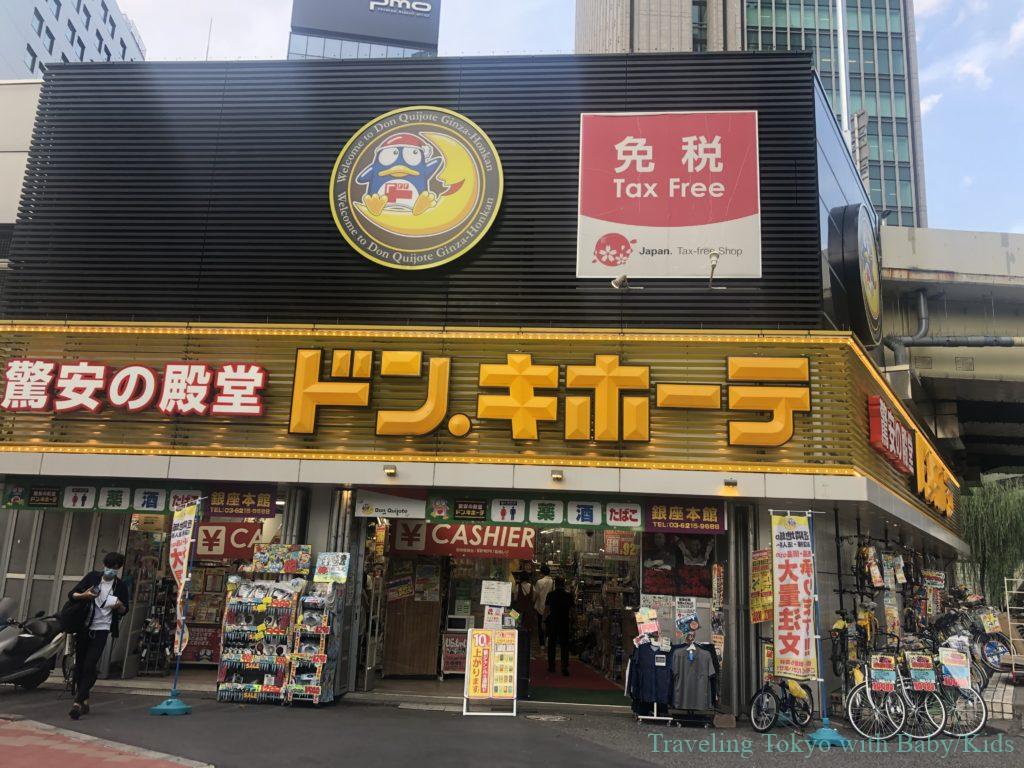 ---
Related articles :
5 Best variety shops in Ginza area

Shopping Diaper/Nappy in Ginza, Tokyo – shop list

3 major Baby / Children / Maternity retail chain stores in Japan
---
Other articles