Basically you can get baby diaper at drug store or supermarket easily everywhere in Japan same as your country. Don't worry about quality at all – Japanese diaper manufacturing company are making so much effort to improve quality every day. Why don' t you try Japanese nappy once?
Japanese diapers/nappies basic information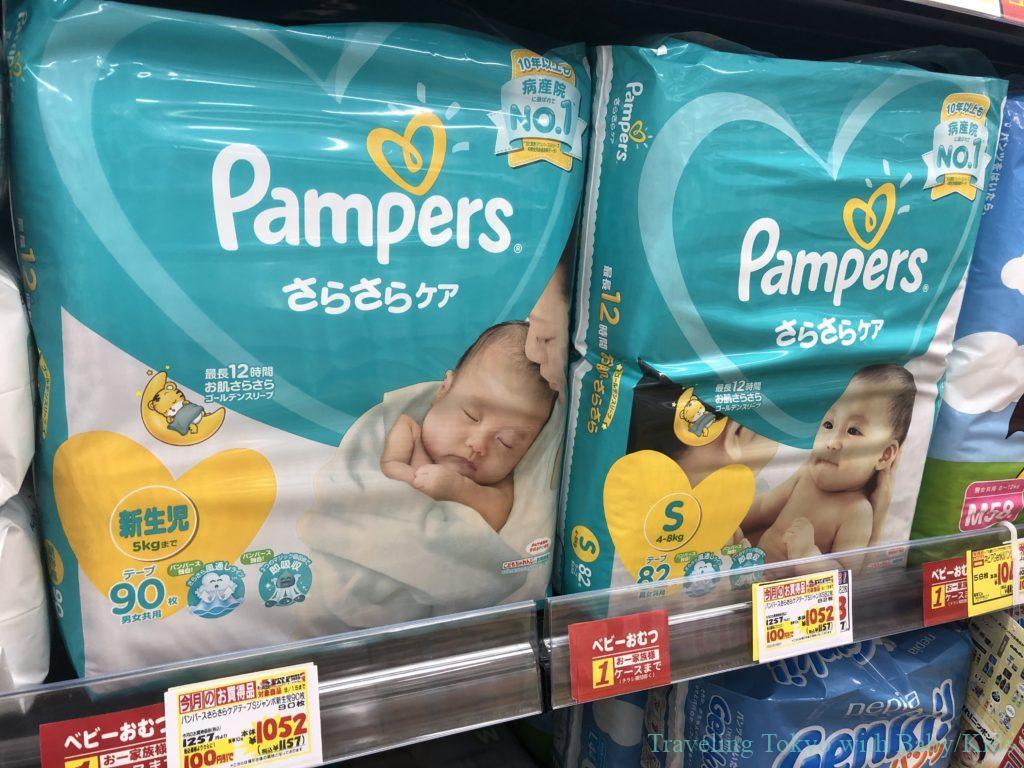 Price
Prices are depends on stores – but I would say average price is $11~16 for one package.
( ex. one package contains 54~90 pairs, depends on size)
Size
General size categories in Japan are below;
| | | |
| --- | --- | --- |
| Size | Baby weight | Qty for 1 package |
| Newborn | ~5kg | 90 |
| S | about 5~8kg | 82 |
| M | about 9~11kg | 64 |
| L | about 11~14kg | 54 |
| Big | about 14~20kg | 42 |
*Size quote from Merries, tape type
Type
There are two diaper types – Tape type and pants (pull-up) type. (It's might be same in your country?)
Please check well picture of package whether it's tape-type or pants type – many parents easily pick wrong type,,,
Tape type : This is for from new born baby ~ about 1.5years old baby.
Pants type : It's for baby started crawl or walk. Pants type (pull-up) diapers can tear at the sides for easy removal.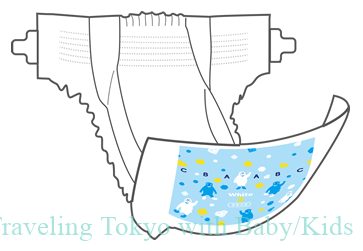 For example If your baby were 8kg,
—> M size (6~11kg)
—> Check well the "drawing picture" – TAPE or PANTS
TAPE : 64sheets of diapers are in the 1 package
Pants: 58sheets of diapers are in the 1 package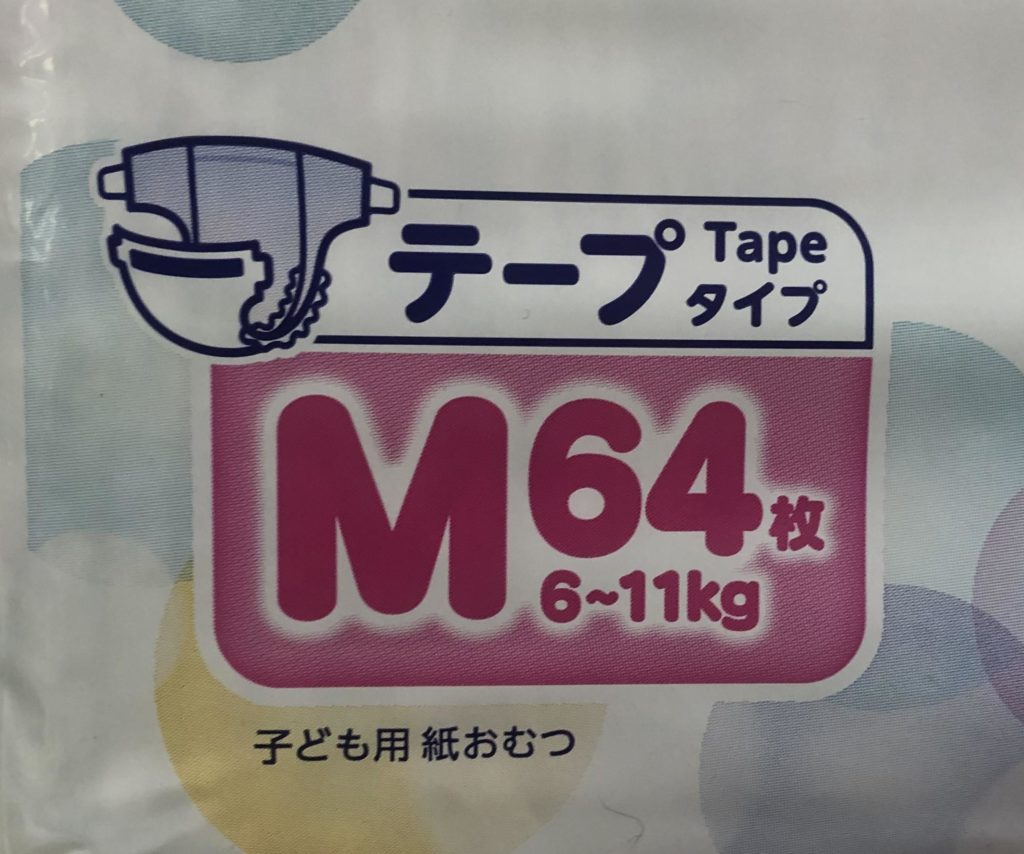 Swim diaper
Only summer time available. Disposable type.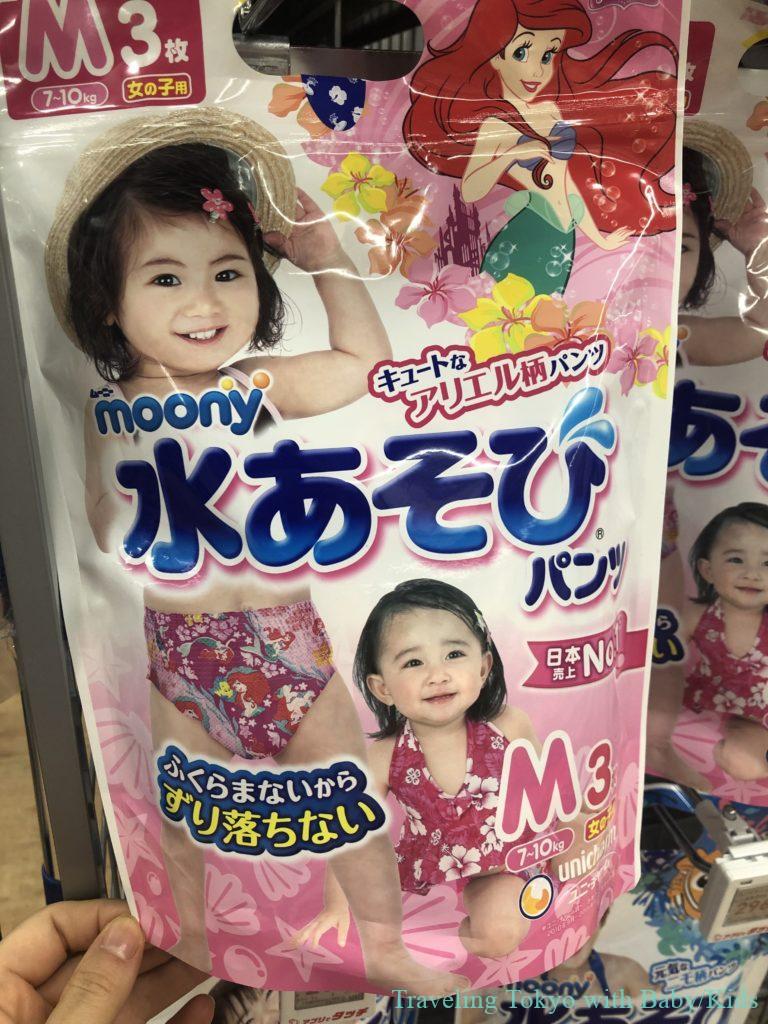 ---
[quads id=2]
---
Major Japanese 5 diaper brands
There are famous 5 major nappy brands as below.
All brands are good quality. (I tried every brands, and all good.)
If you are concerned about baby's skin, Pampers would be a good choice.
High quality, Most popular brand in Japan. Many baby hospital is choosing this.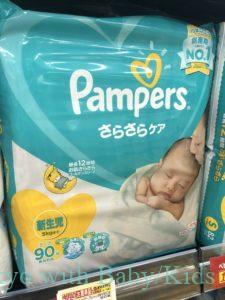 Good quality, Good cost performance.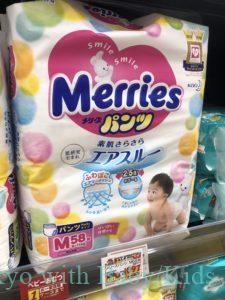 Good quality, Good cost performance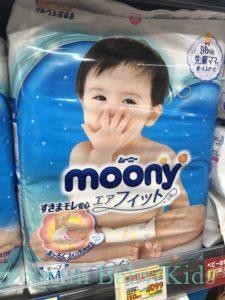 Good quality, Popular Japanese character "Anpan-man" is printed.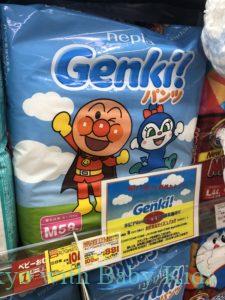 Good quality, More reasonable price than above brands, popular Japanese character "Draemon" is printed.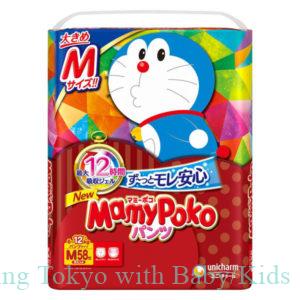 How to say diaper in Japanese?
Diaper/Nappy in Japanese is called "O-MU-TSU".
Please ask staff where is "O-MU-TSU" if you could not find diaper.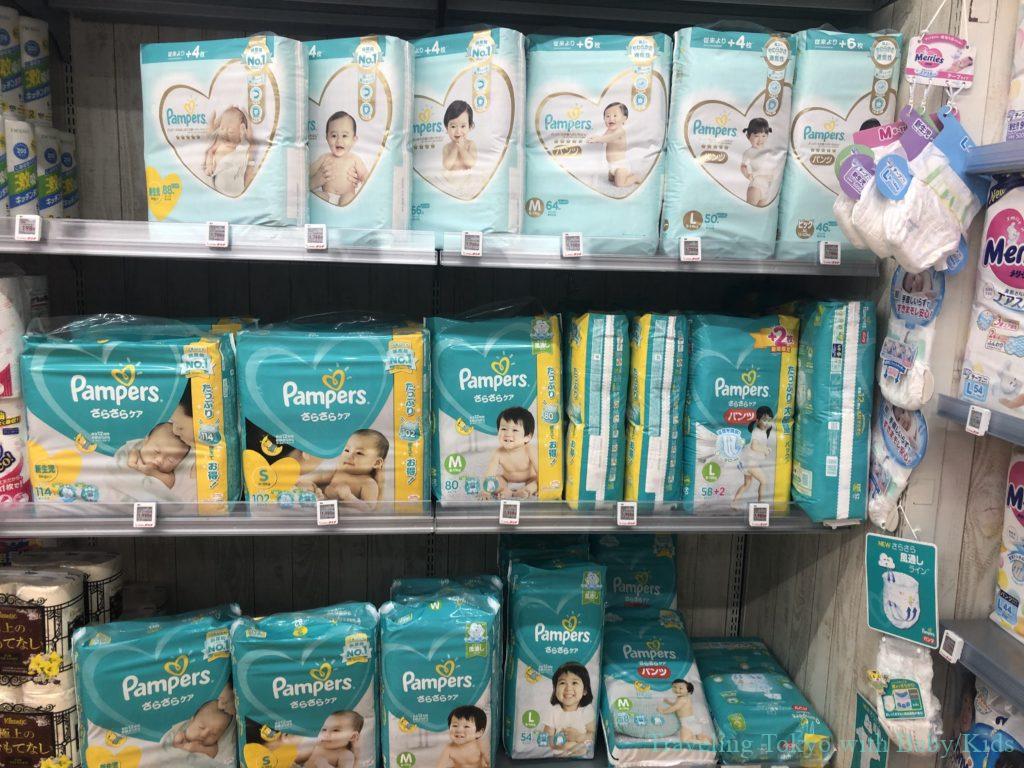 ---
[quads id=2]
---
Finding diaper in central Tokyo
When you stay in very central Tokyo like Shibuya, Shinjyuku, Ginza, it would not be easy to find baby diaper selling shop.
In that case, firstly ask hotel concierge where can buy diaper near from you. (Depends on your location, drug store might have it)
If could not ask anyone, famous large chain store "Don quijote" (Discount store) or "Bic Camera" (Appliance store ) almost certainly has it.
—> Shopping baby diaper/nappy in Ginza Tokyo (shop list)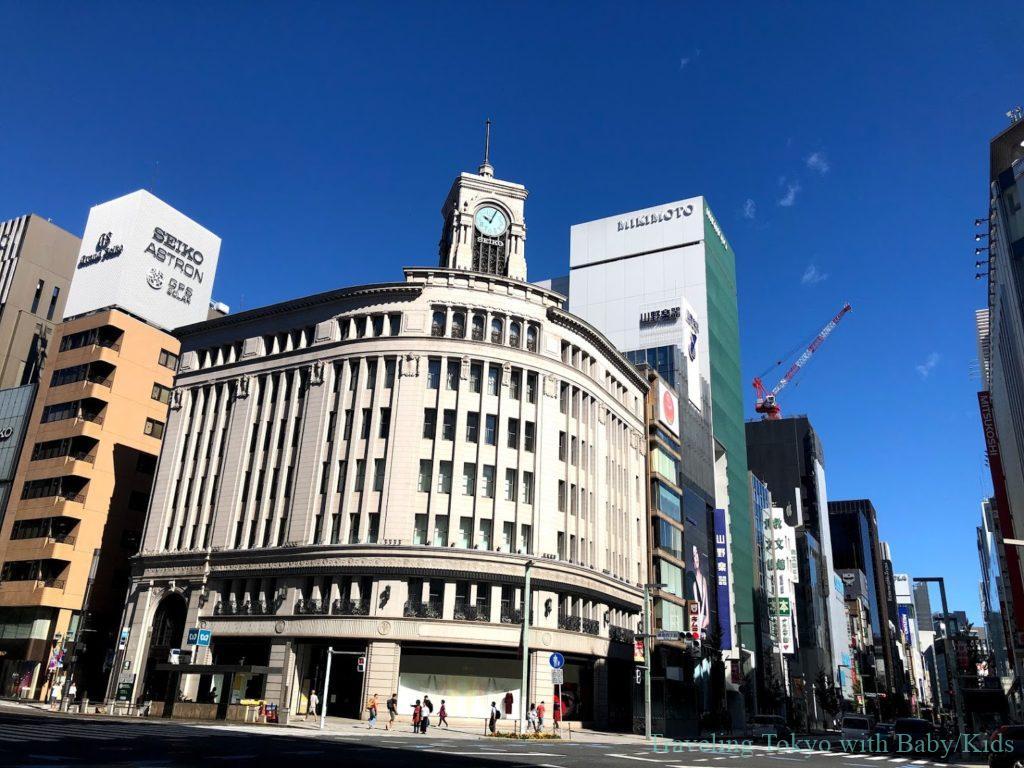 ---
Related articles
---
Other articles ;