Enjoy running with family
If you like jogging, why don't you try this course while your stay in Tokyo?

About 5km, you can enjoy beautiful scenery and fresh air.

When you are visiting Japan with baby/kids, there are some ideas to enjoy together –
One is to run or walk with kids (if school kids), Two is to run by yourself while kids will have fun with some of your guardian in nice area near around, or hotel.
I picked up some places for baby/kids around imperial palace as followings, and basic informations about "imperial palace run".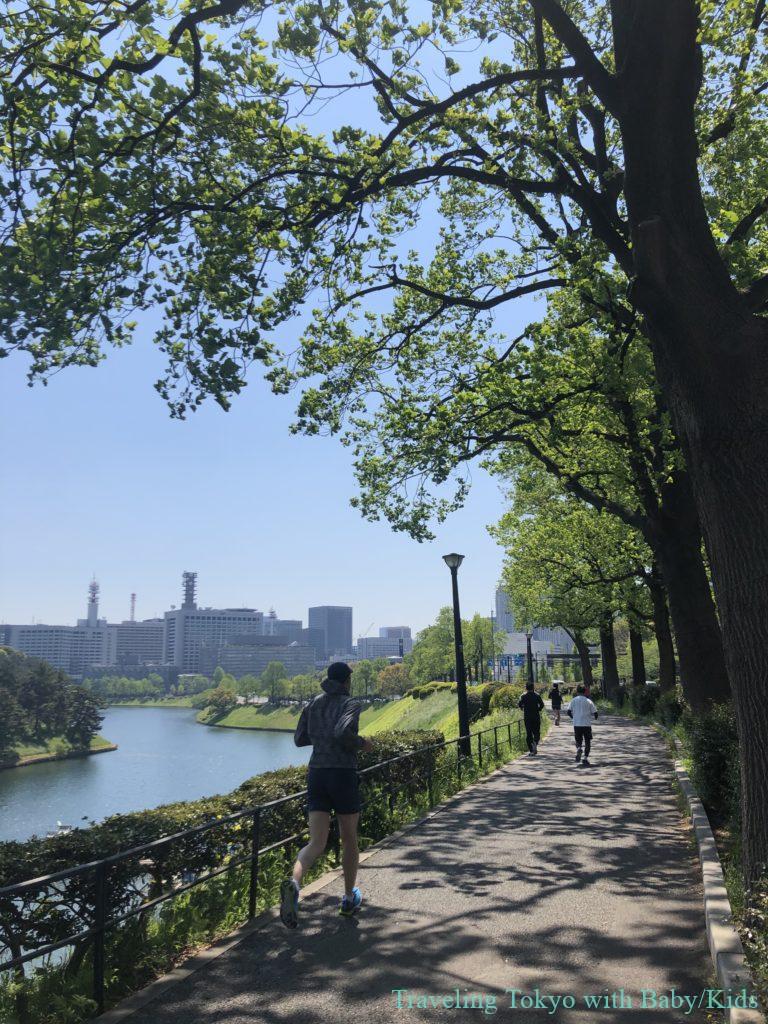 Basic rules for Imperial Place run
Basic rule here is "to run counterclockwise" and "to be considerate for other pedestrians".
Other tips are ;
You can start from anywhere.
Wearing face mask is preferable.
There are not so many vending machines around imperial palace – better bring water with you.
If you want to take shower after run, there are "runner station" around imperial palace. (will be described later)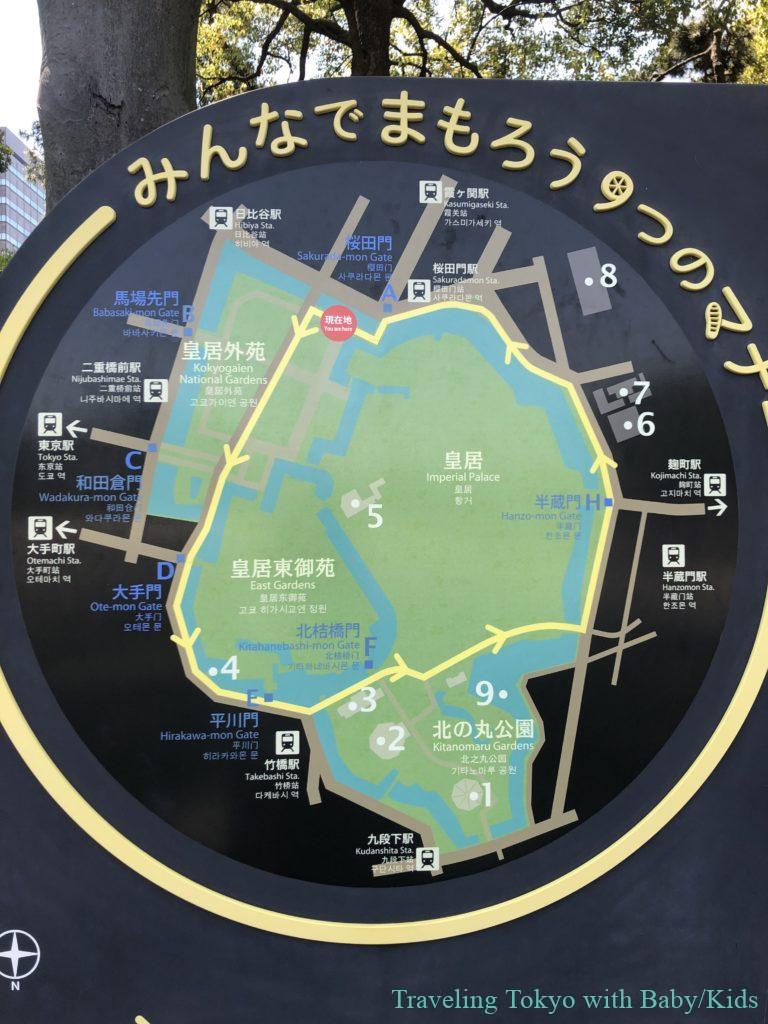 ---
[quads id=2]
---
Recommend start points
Depends on where are you coming from (hotel area), there are some popular starting points for stretch or cool down.
There are some benches and clean public toilet.
The closest station is SAKURADAMON station, or HIBIYA station.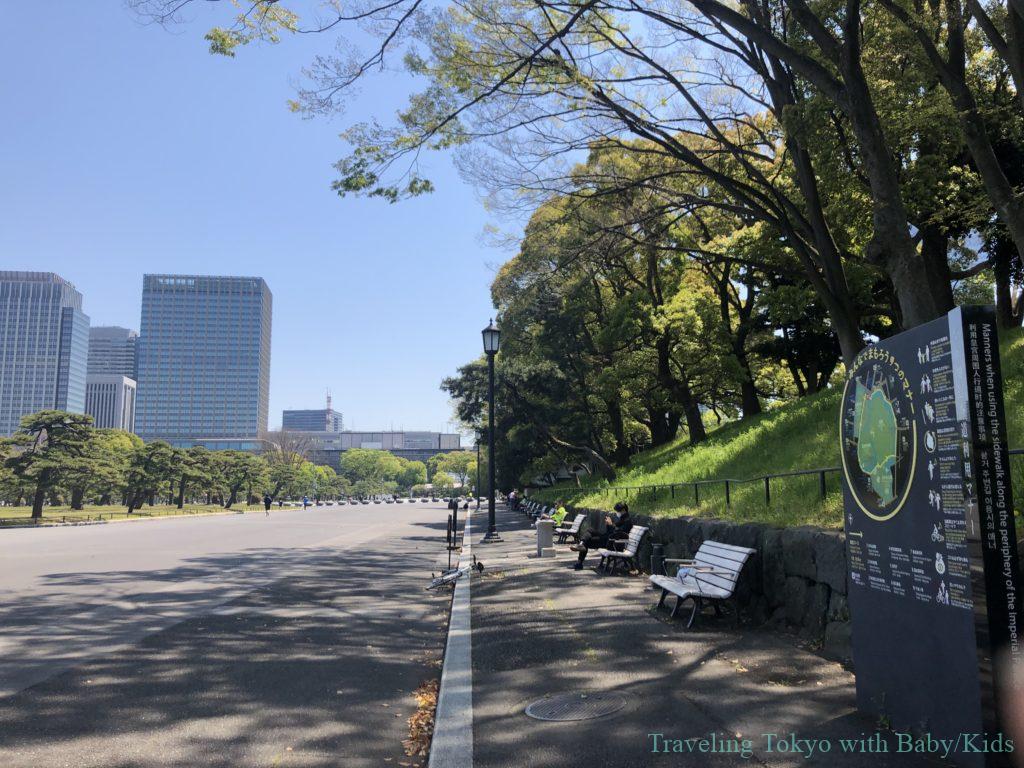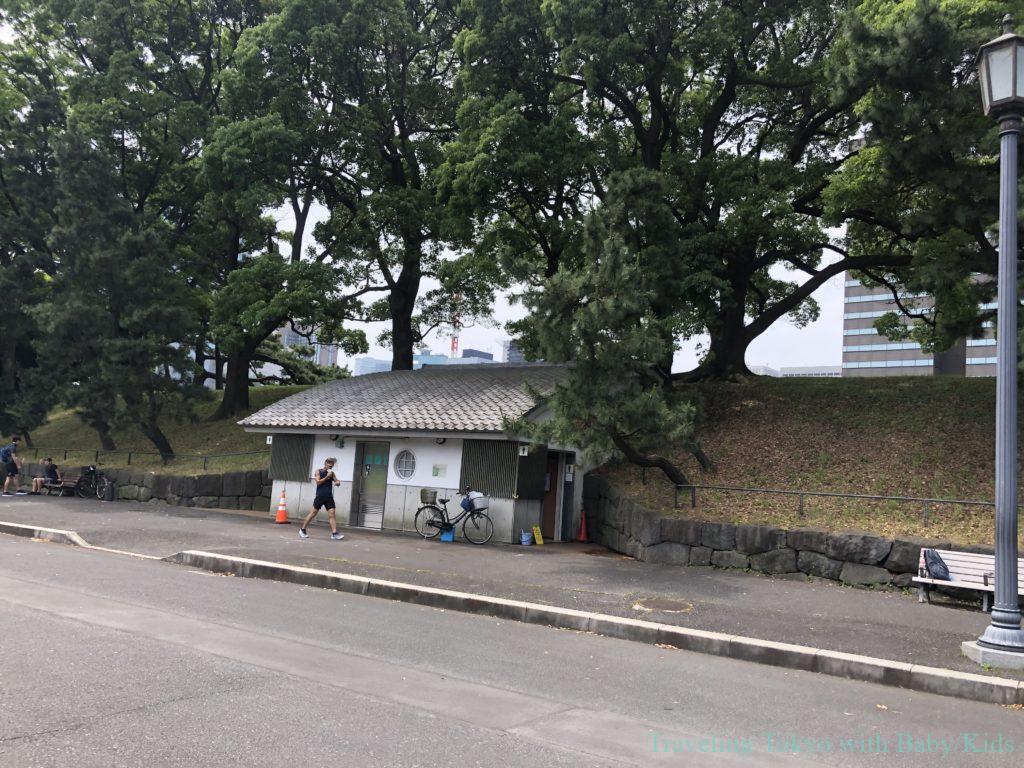 It's near TAKEBASHI subway station, there are some benches.
Good thing about here is, there are some convenience stores or cafes across the road.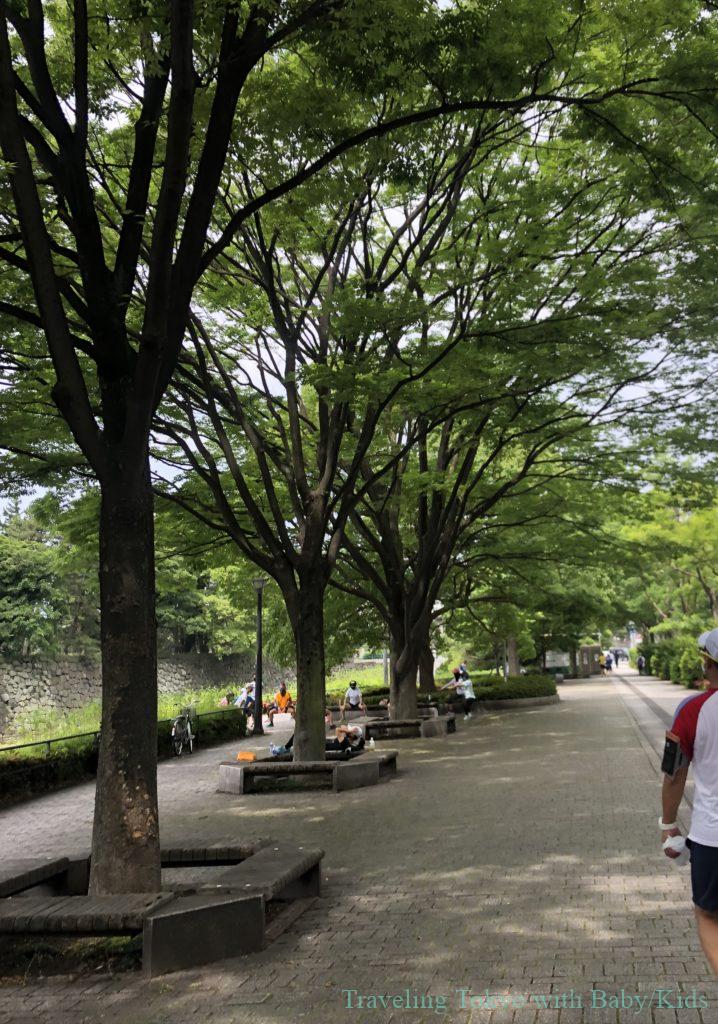 Small scenic park on west side. Closest station is HANZOMON subway station.
There are public toilet and small playground for little kids.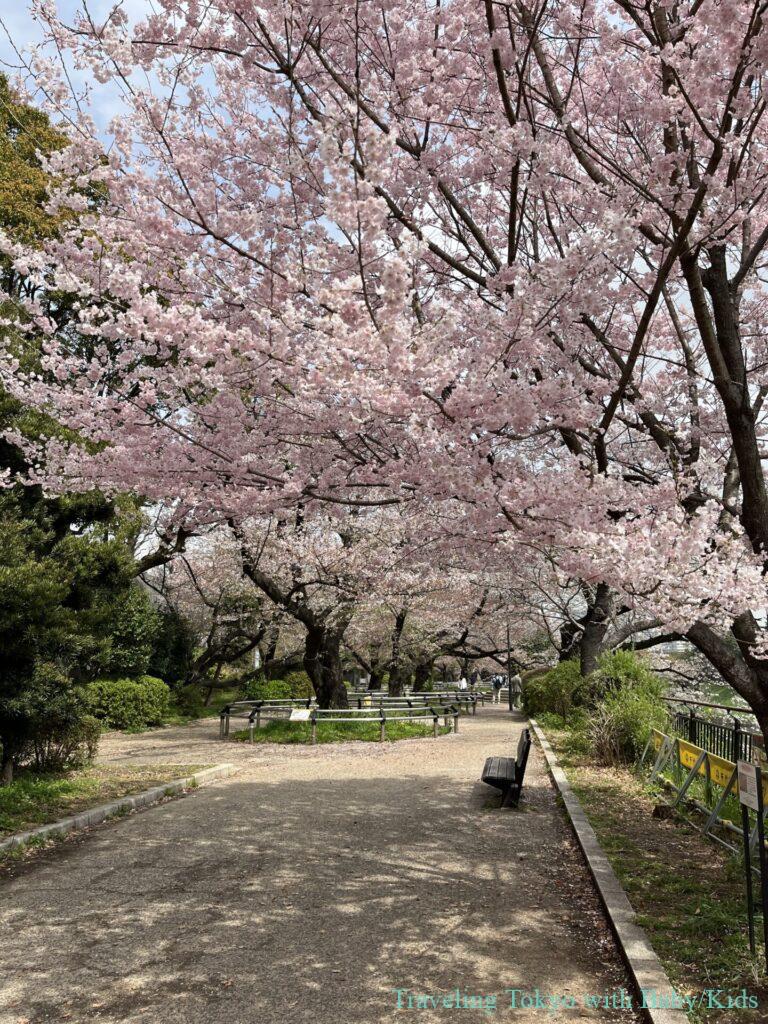 ---
[quads id=2]
---
Recommend place for baby/kids while mom/dad running
To enjoy running by yourself, the best situation is that baby/kids are staying safely with some of your family at hotel.
In case you come here with baby/kids, they can have a good time at these spots below. (With some of your family guardian)
Running 1 round of Imperial palace is about 30-40min.
Mom or dad will be back very soon while you guys are playing there 🙂
One tip from my experience is that better bring some drinks or snacks for kids before you arrive this area, because there are no convenience store or kiosk around imperial palace.
—> Parks / Playground around Imperial Palace for family with kids
---
Running station near Tokyo Imperial Palace
As the imperial palace run is very popular for runner, many running station has opened.
Rental shoes, wear, towel, shower… anything for jogging are available.
It's nice to take shower at running station then keep enjoy sightseeing with family.
Located right in front of Tokyo station.
Address : Mitsubishi building B1F, 2-5-2, Marunouchi, Chiyoda-ku, Tokyo (Link to Google MAP)
Located near National Diet building.
Address : Mori-tower1F, 2−16−1, Hirakawachō, Chiyoda-ku, Tokyo (Link to Google MAP)
Located in Tokyo Midtown HIbiya B1F, probably best location.
Address : Midtown Hibiya B1F, 1−1−2, Yurakucho, Chiyoda-ku, Tokyo (Link to Google MAP)

—> More about Tokyo Midtown HIbiya (shopping complex in front of Hibiya park)
Located 1min from Takebashi subway station.
Address : Palace side building 1F, 1−1−1, Hitotsubashi, Chiyoda-ku, Tokyo (Link to Google MAP)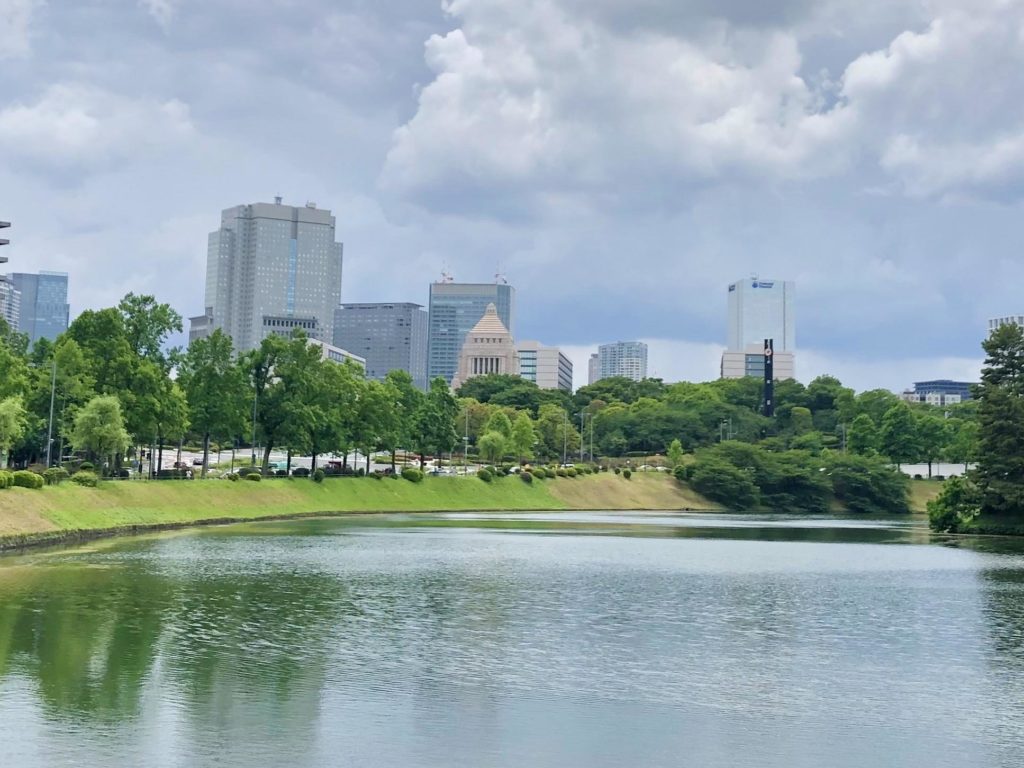 ---
Related articles ;
Rental Bike in Tokyo

The East Garden of the Imperial Palace

Picnic at Imperial Palace public garden

Tokyo Midtown HIbiya (shopping complex in front of Hibiya park)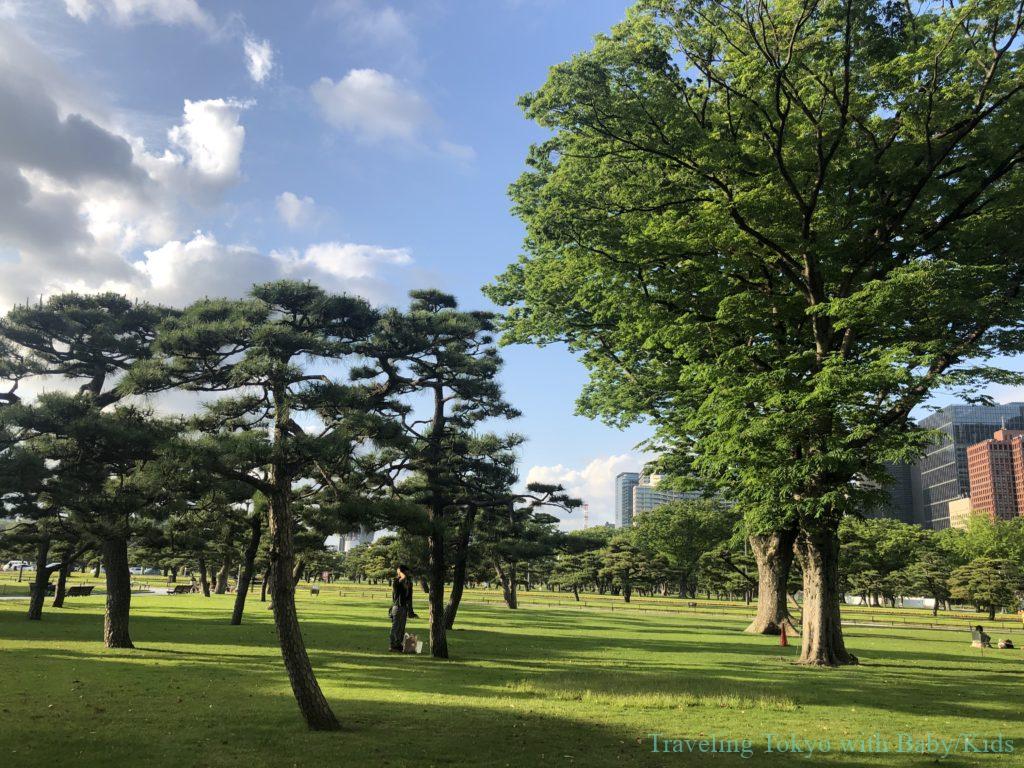 ---
Other articles