Most well-known shrine for pregnancy in Tokyo
Is there place to pray when you wish healthy childbirth or pregnancy in your country?
There is most famous shrine has the benefit of having baby and safe childbirth in Tokyo.
Here in Japan, there is custom that people visit shrine to pray when you are pregnant (about 5th month) for safe childbirth, and after baby born (about 30-100days) as thanksgiving.
Any shrine is fine, but the most famous one about "BABY-related wish" in Tokyo is this Suitengu shrine.
Suitengu shrine (Tokyo) is established in 1818 as branch of Kurume-Suitengu in Kyusyu (in Fukuoka prefecture).

It's small shine in the central city – many women who wishing to have baby someday, family having the fertility treatment, pregnant women and family keep visiting this shrine.
If you or someone you know is pregnant / wishing pregnancy, good luck charm of this shine might be a nice souvenir.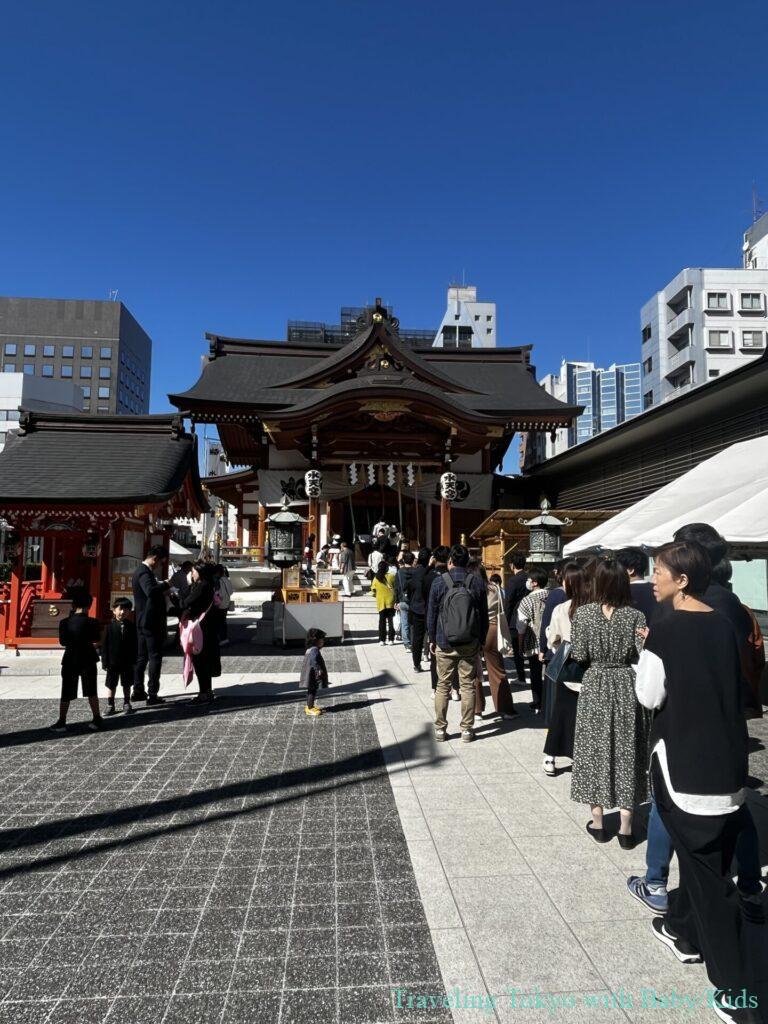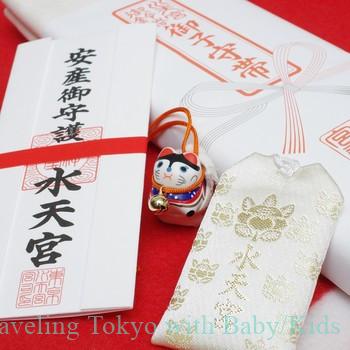 As infertility help (pray for pregnancy)
There is small dog statue, its represent "having healthy delivery" and "having many children" – it is believed that touching this dog bring you good luck about happy pregnancy and safe childbirth.
Many women who is struggling about infertility are coming to pray.
*If you want special pray by shine priest, they have special pray ceremony. No reservation taken, need to ask reception at shine on the day. ( Price 8,000yen, you might need to wait if it's crowded )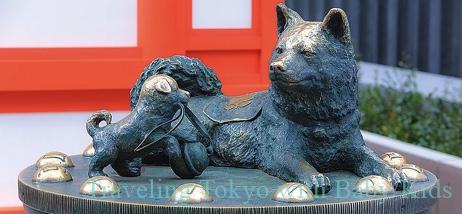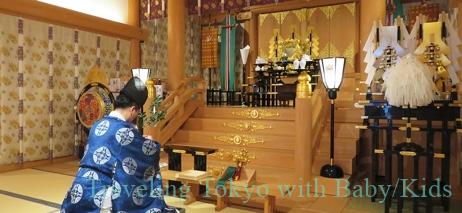 Photos from official
When you are pregnant
If you had good luck about pregnancy, good place to wish healthy child birth.
In the 5th month of pregnancy, Japanese people go to the shrine to pray for the safe delivery of the child as custom. It is called "Dog's Day" in Japan. 
You might see many women are visiting and praying on Dog's day.
Dog's day is coming every 12 day – please note would be very crowed on Dog's day.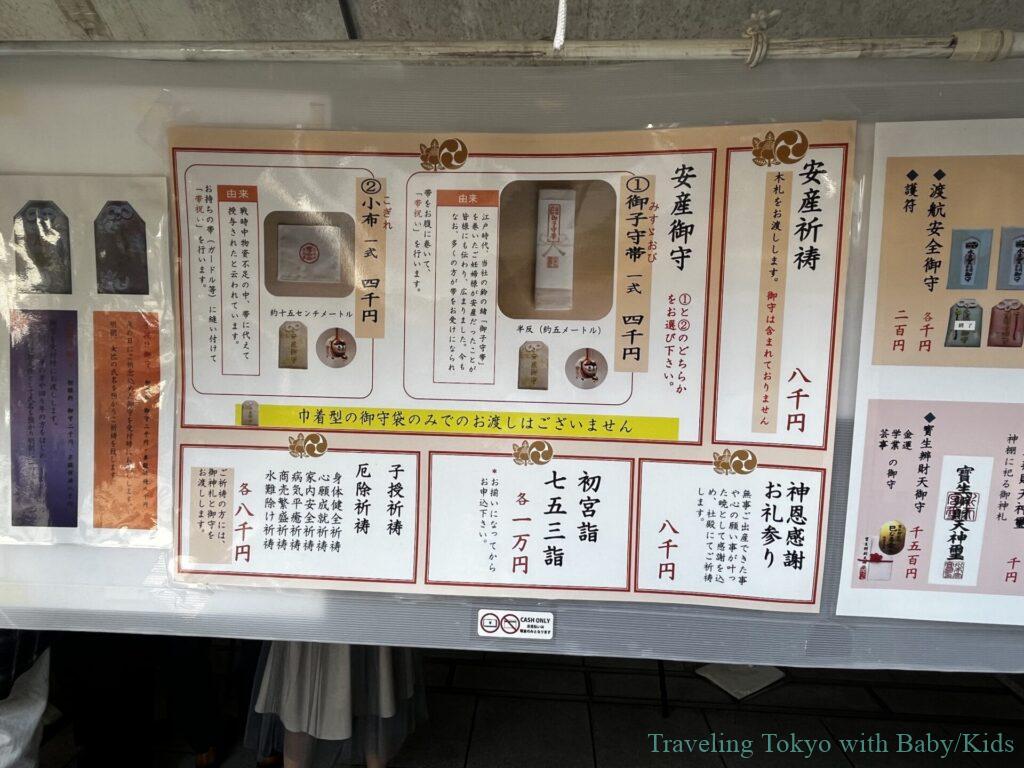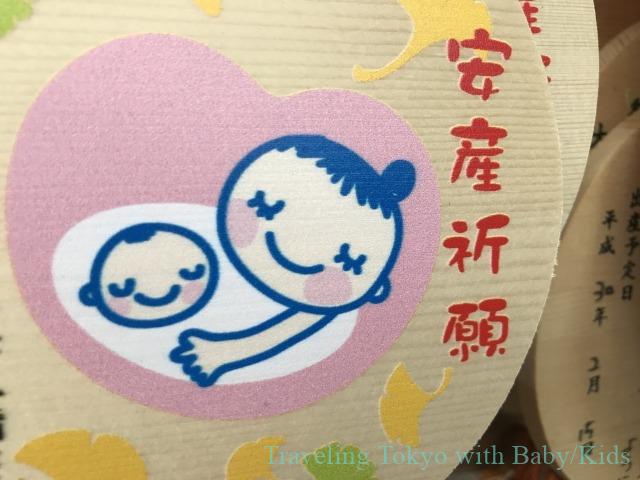 Location
Just couple of minutes walk from Subway "Suitengu Station". (About 10min by car from Tokyo station)
Neighborhood, Ningyocho is also nice are to stroll. (old down-town with small shops & restaurants)
Address: 2-4-1 Nihonbashi-Kakigaracho, Chuo-ku, Tokyo (Link to Google map)

Open : am7:00-18:00

Suitengu Shrine official website : http://www.suitengu.or.jp/ (in Japanese)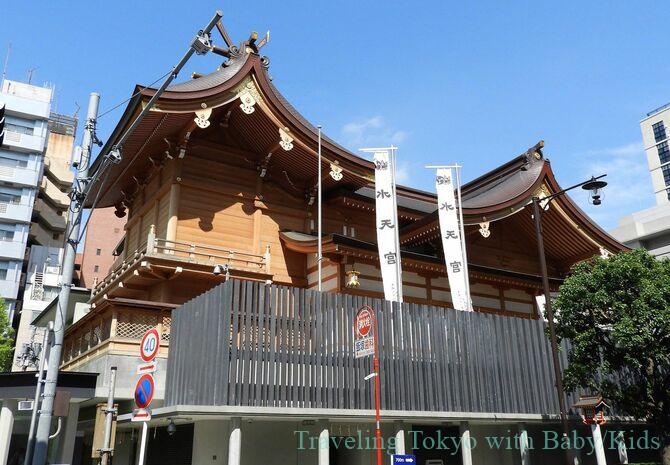 I hope your prayers reach…!!
---
Related articles :
Tsukiji fish market and Namiyoke shrine
---
Other articles