What is Kappabashi kitchenware street?
If you heard about "Kappabashi street", you must be a chef or kitchenware lover.
Kappabashi street is famous for everything about kitchen-related goods with 100years history – about 170 specialized stores for kitchen tools, pots, pans, cooking utensils, kitchen knives, sweets and bakery equipment, noodle bowls, chopsticks,,, and more.
There are also a few stores which sell plastic and wax food samples, used by many restaurants in their show windows. They also produce cute magnets or home objects which is getting very popular as Japanese souvenir.
So, this is very fun place not only for professionals but housewife and moms!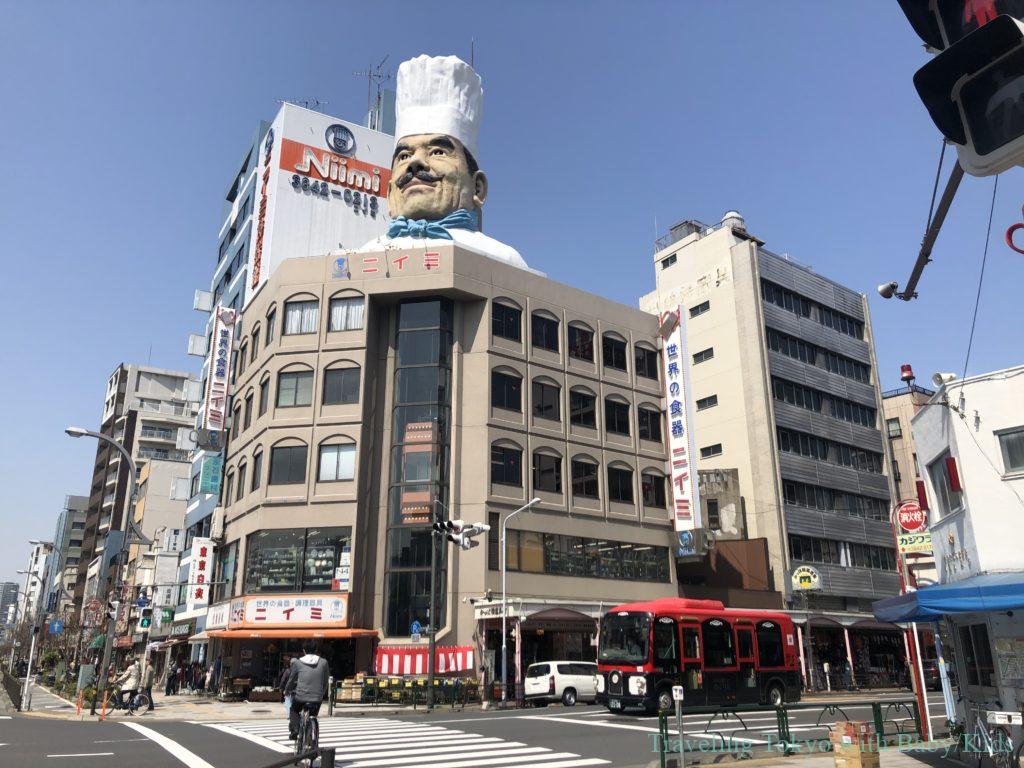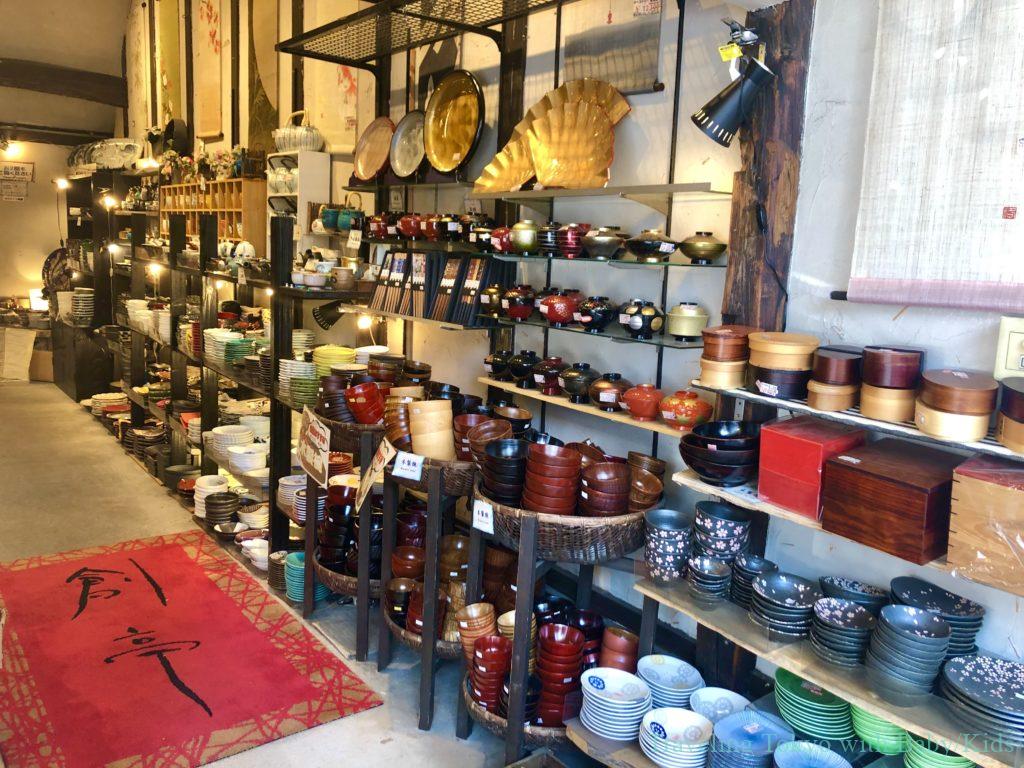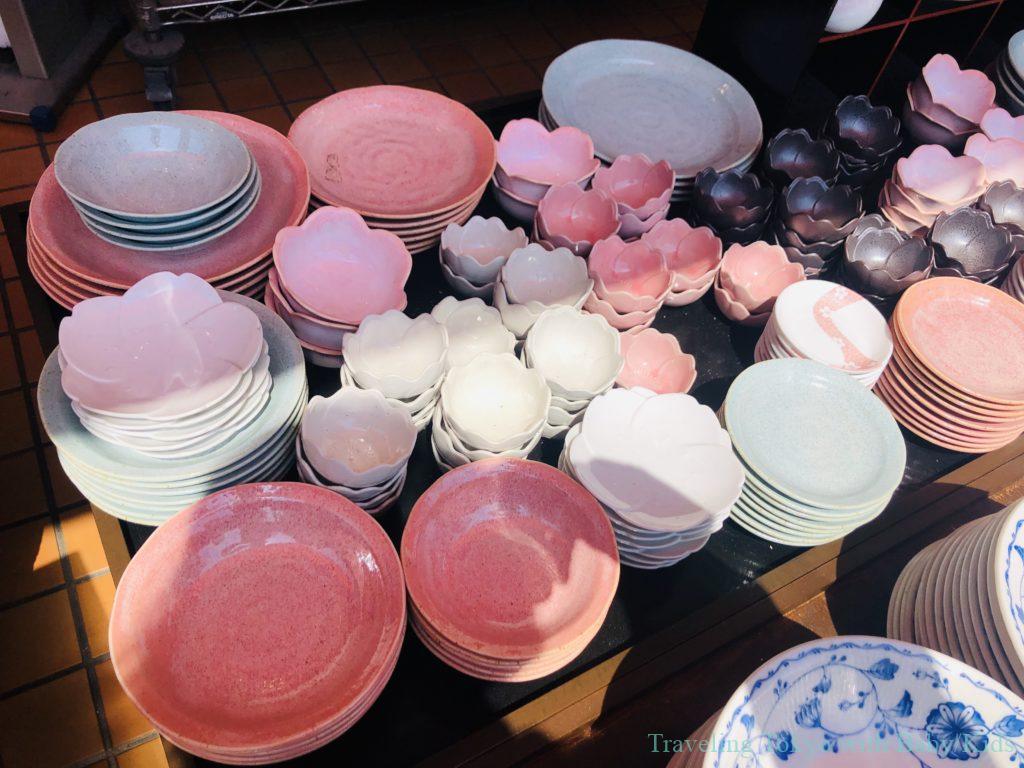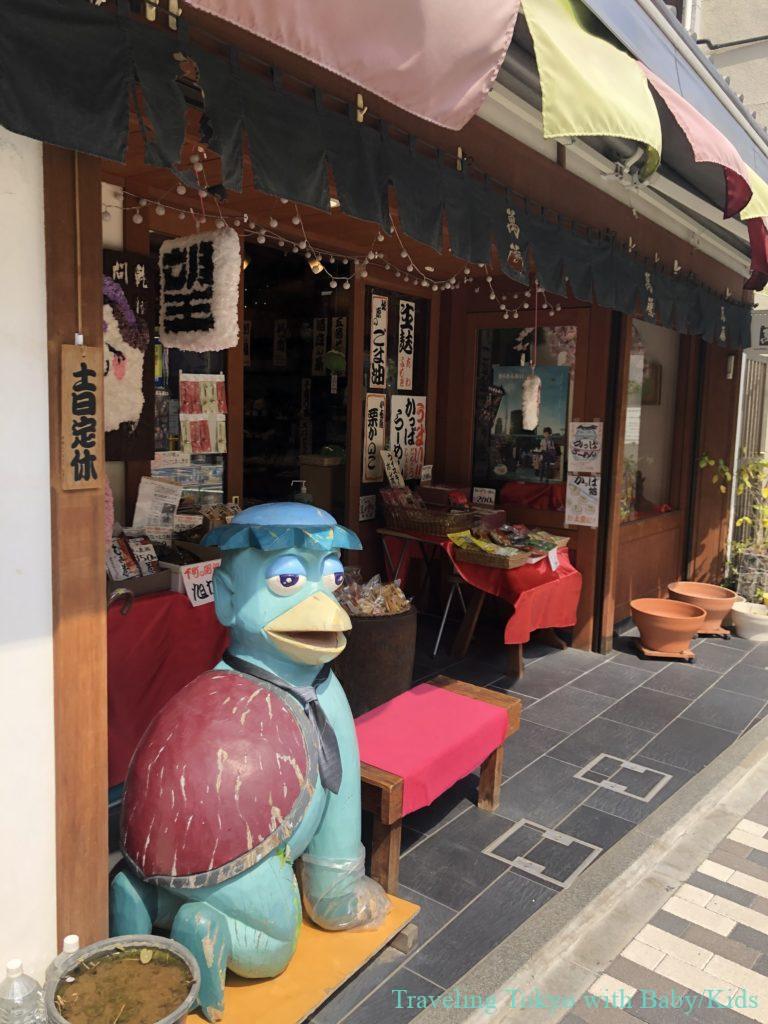 Great kitchen knife line ups at "Kama-asa"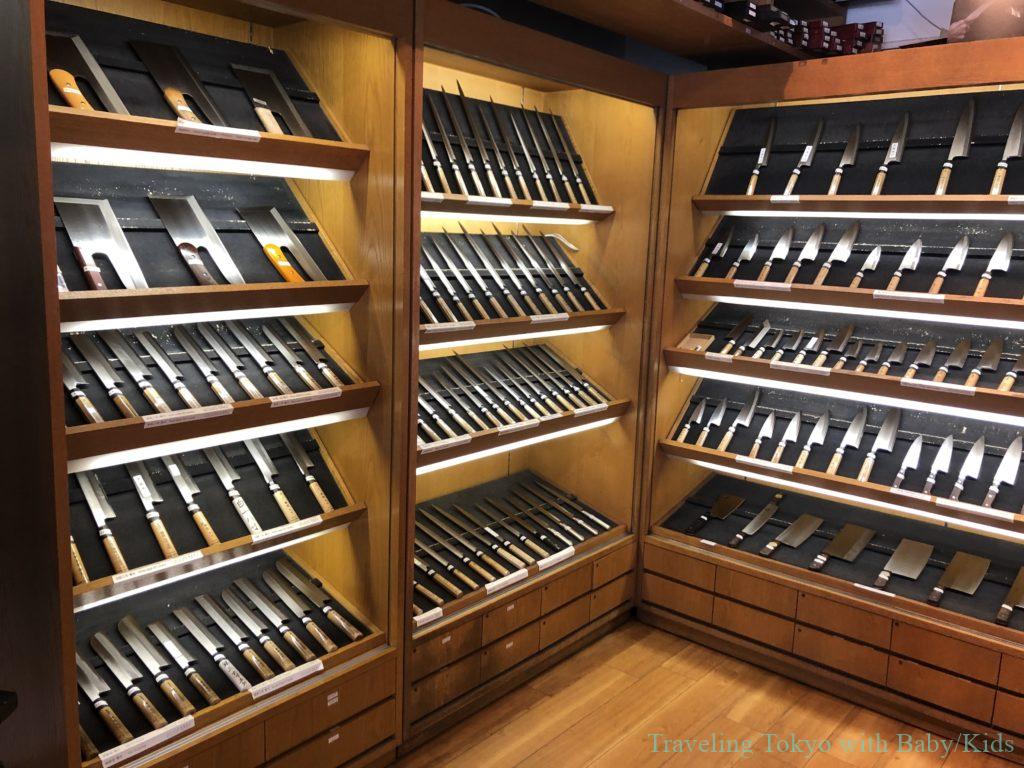 Retro and New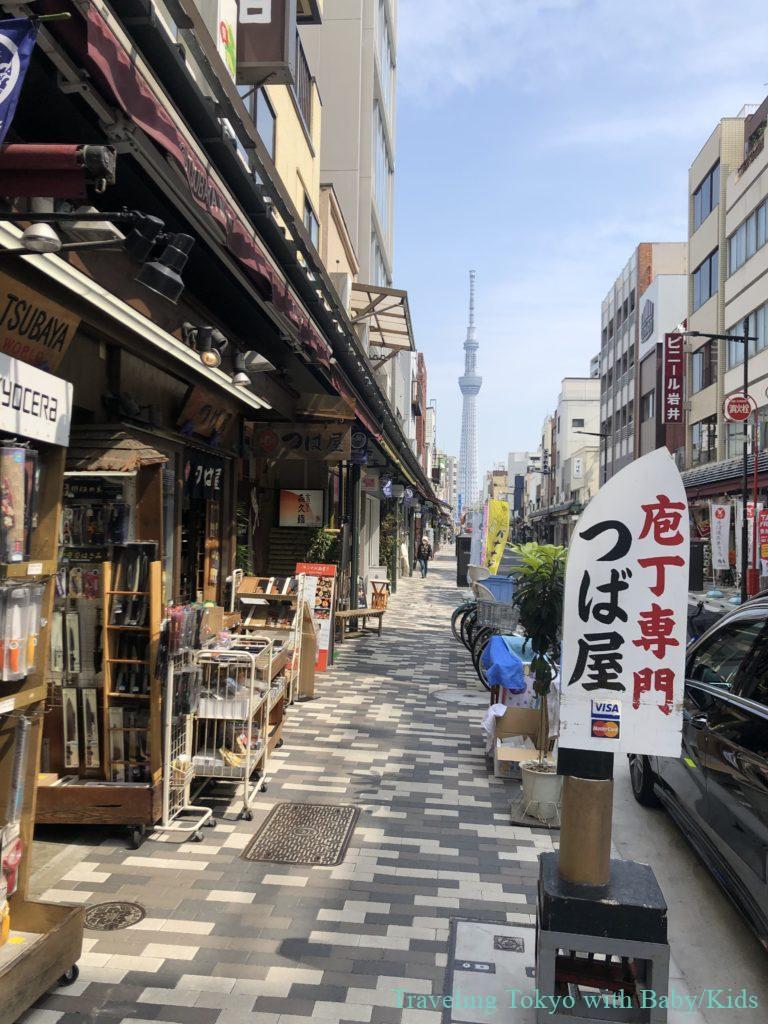 ---
---
Can we go with baby or toddler?
Actually each shops are not very big. You can go though sidewalk with baby stroller, but stroller is better to wait outside with someone when you shop inside.
If you can hold baby with baby carrier, that's better.
About toddlers, I would not recommend to take them inside store together, as too many small fragile stuffs are on pile.
So what I suggest is "go shopping with team". Half go inside store, the other half stay outside with baby on stroller or toddler.
I found some small children's outdoor playgrounds near the street, toddler might be happier to play there while the other half team shopping.
(Please see following for playground details)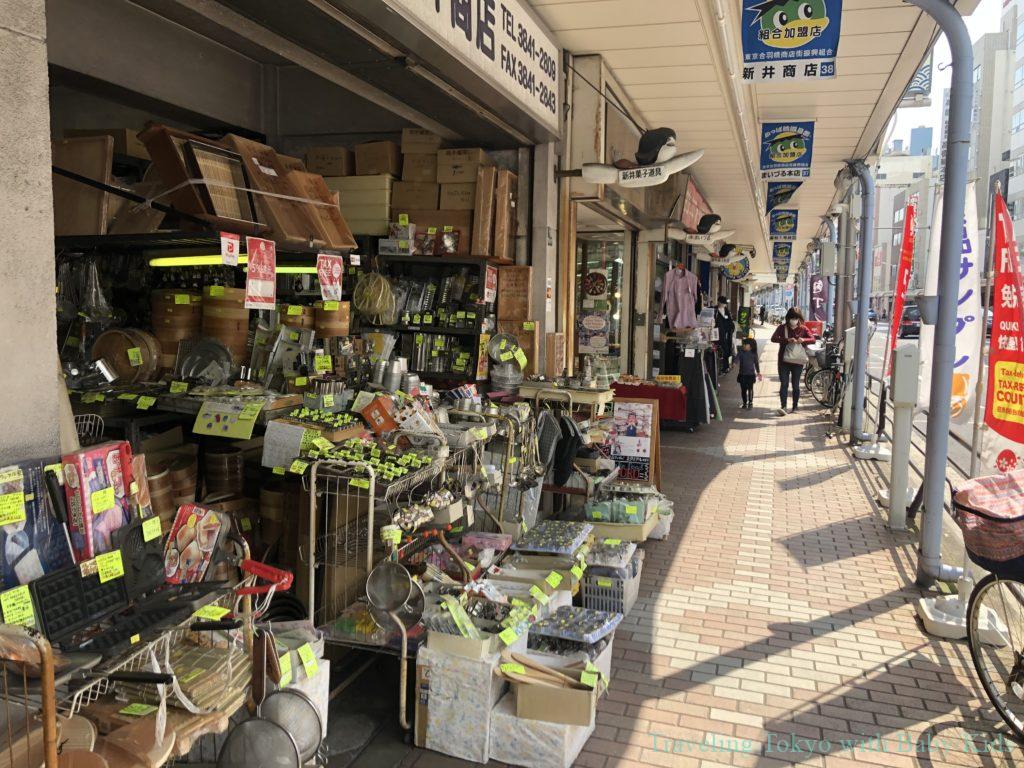 Location & Opening hours
The nearest station is "Tawara-machi" subway station, about 5min walk from Tawara-machi station (Ginza line)
Or if you are in Asakusa, which is the most popular sightseeing spot in Tokyo, it's not so far from there – about 10min walk from Asakusa Kaminarimon gate (Asakusa Sensoji-tample).
Most shops open from 9:00 to 17:00 on Weekday.
90% are opened on Saturday, Most of shops are closed on Sundays and public holidays.
Kappabashi street : 1-4-6, Nishi-Asakusa, Taito-ku, Tokyo, 111-0035 (Link to Google Map)

Kappabashi Dougu street (Link to Official Website)
Recommend kitchenware for baby/kids
It's also fun to look for something for kids here.
Find unique souvenir for your family or your friend's family.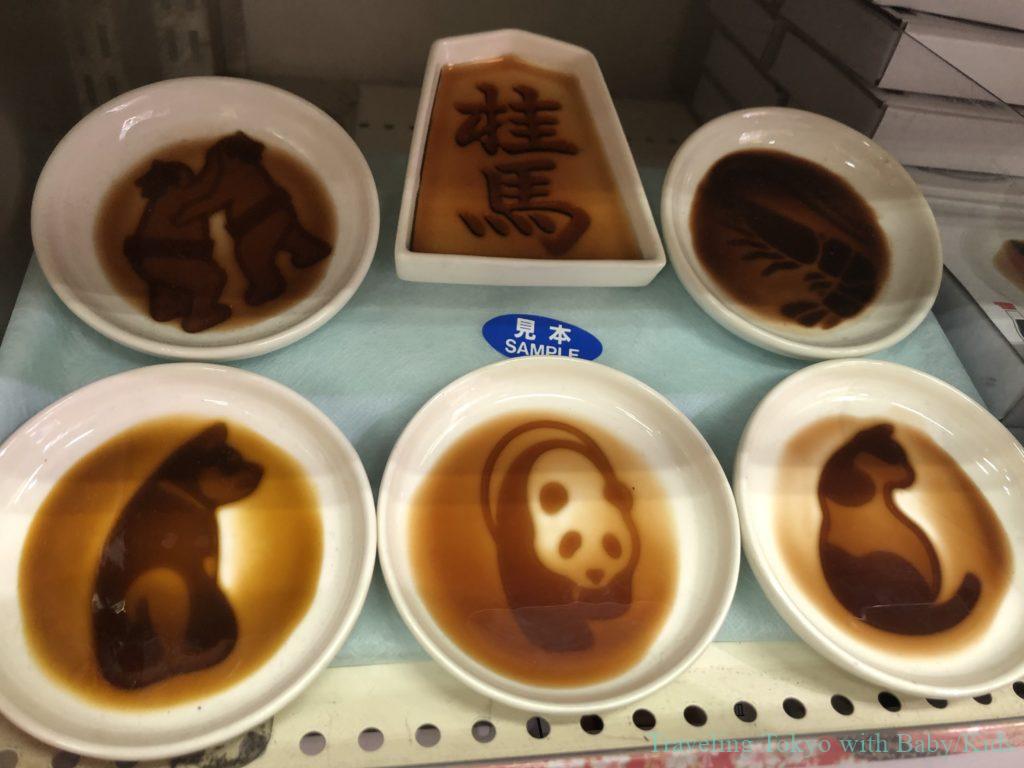 ---
---
Realistic food samples (made by plastic and wax)
Food replicas shops are also one of the famous attractions in Kappabashi.
Sushi, Templa, ramen noodles, watermelons, pizza, spagetti, they are so realistic.

Magnet, Key-holder, Pen stand are very cute and good as souvenir.
And the shop named "Ganso Shokuhin Sample-ya" offers food sample making experience.
(*for ages 6 and up / Need reservation / 2500yen par parson / Need to bring translator)

They also have many kinds of craft kit of food replicas called "Sample'n".
Icecream, shaved ice, pasta, soba noodle, ramen noodles, etc. are available at store with English instruction manuals.
Try find big beetle on their shop building with kids.
Ganso Shokuhin Sample-ya (Official website)

Sample making experience detail page (Japanese only)
*For ages 6 and up / Need reservation in advance / 2500yen par parson / Need to bring translator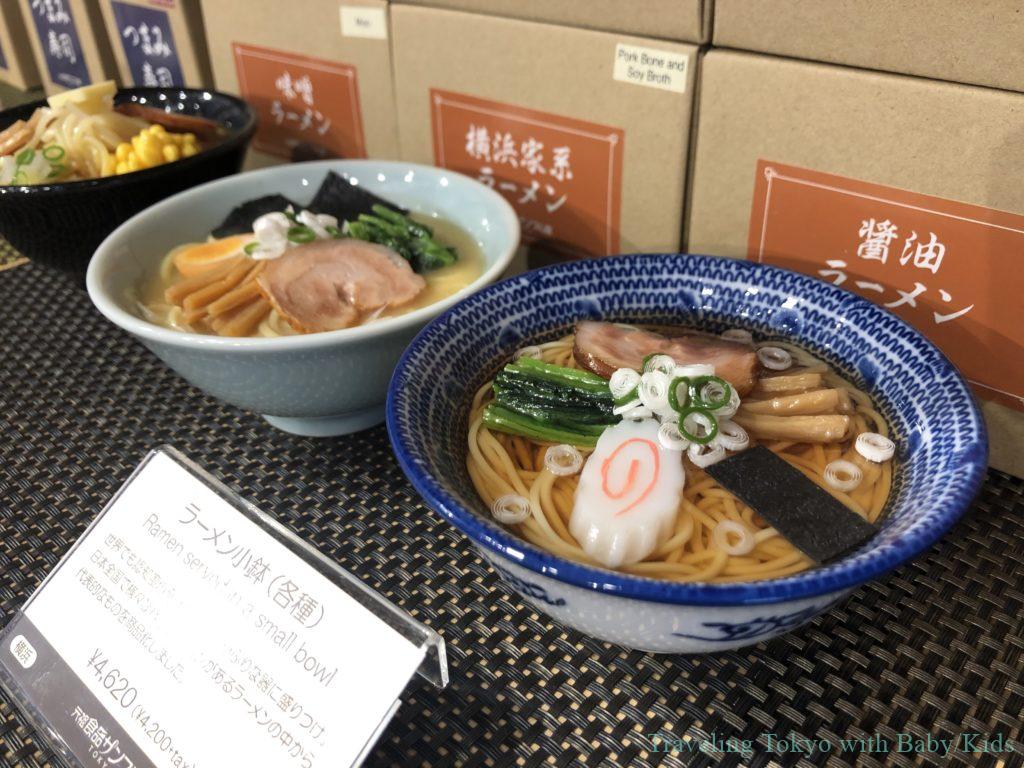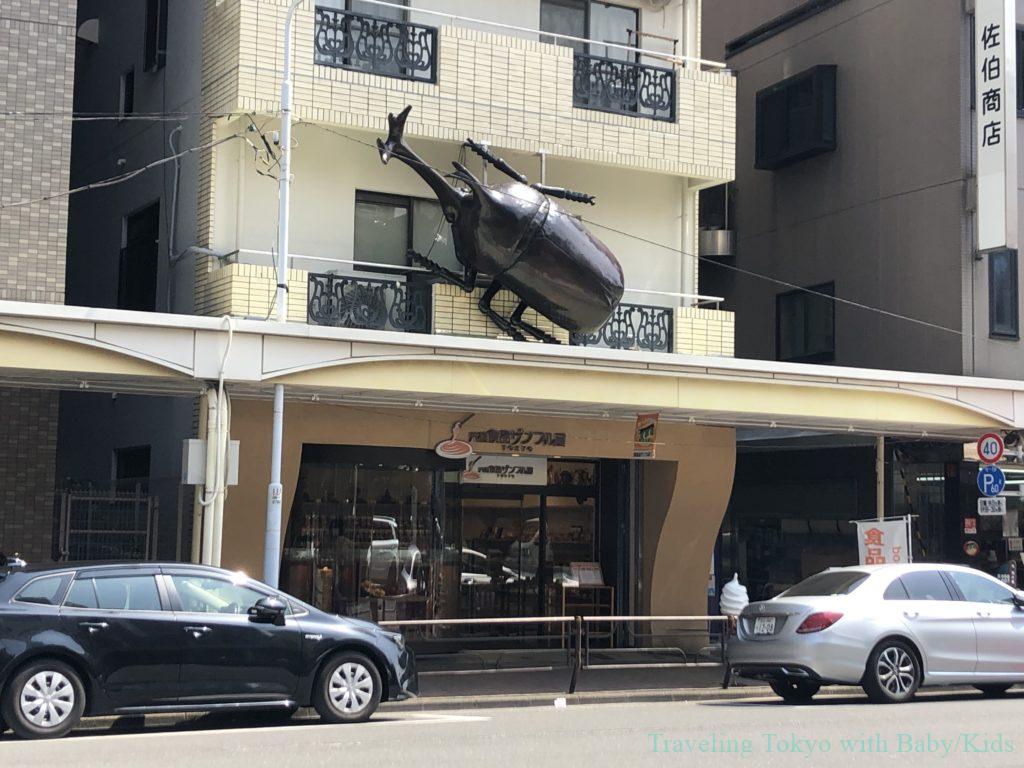 ---
---
Children's playground near Kappabashi street
There are at least 3 small outdoor public children's playgrounds along Kappabashi street.
If you are with toddler, I suggest to take them to those park while the other team member enjoy shopping.
1, Matsuba Park
Address : 1-12-6, Matsugaya, Taito-ku, Tokyo (Link to Google map)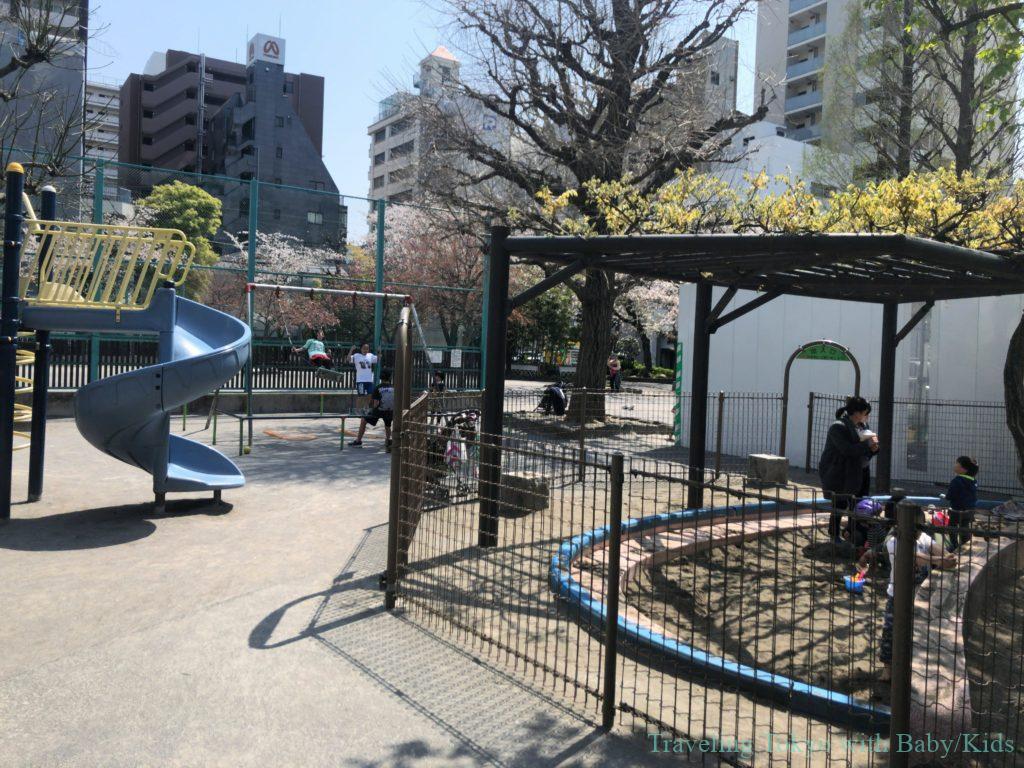 2, Nishi-Asakusa Kawamura Park
Address : 2-21-12, Nishiasakusa, Taito-ku, Tokyo (Link to Google map)
3, Kinryu Park
This one located near Taito-community center and Kappabashi coffee. Size is little bit bigger compare with the other two.
Address : 3-25-7 Nishiasakusa, Taito-ku, Tokyo (Link to Google map)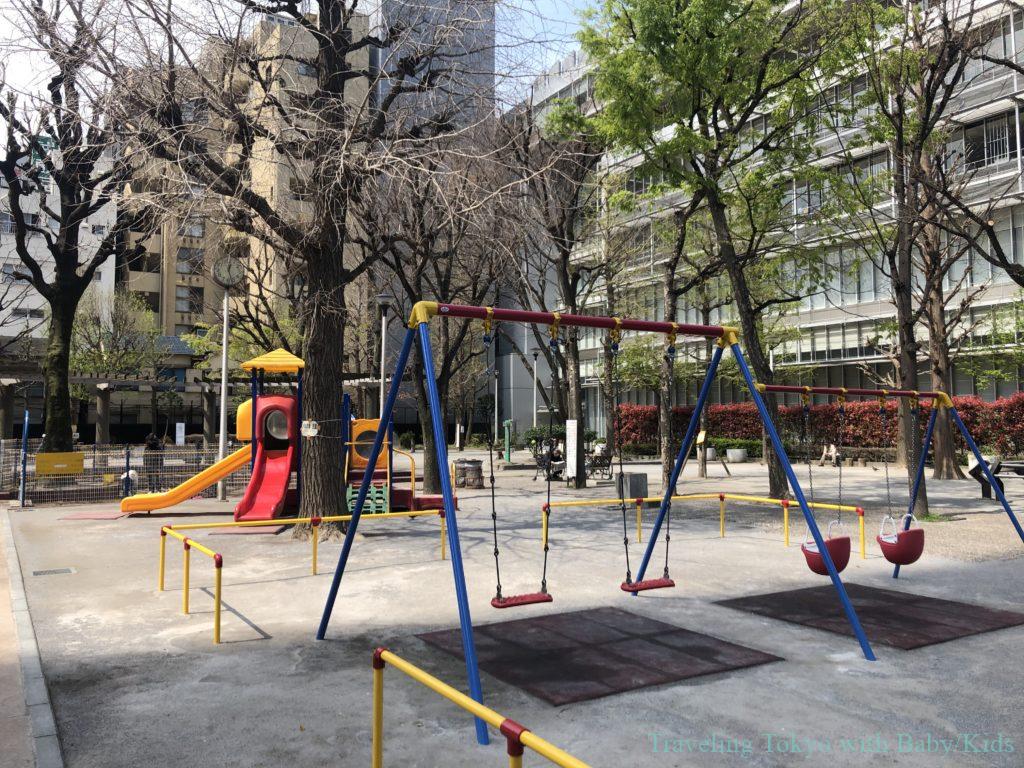 Toilet / Nursing rooms
Most of store does not have bathroom for customers. So better go to toilet before come to Kappabashi street.
But when kids need to pee suddenly, there are three bathroom spots around here ;
For nursing room, This Taito-city community center has nursing room on 4F.
Please ask staff when you get there.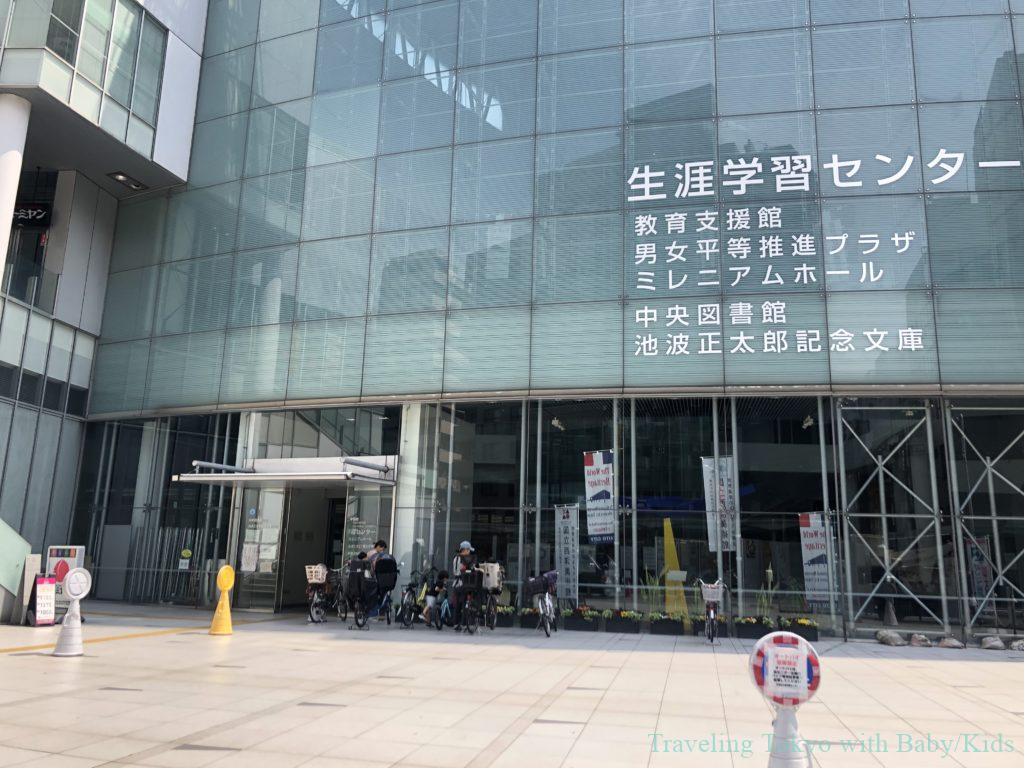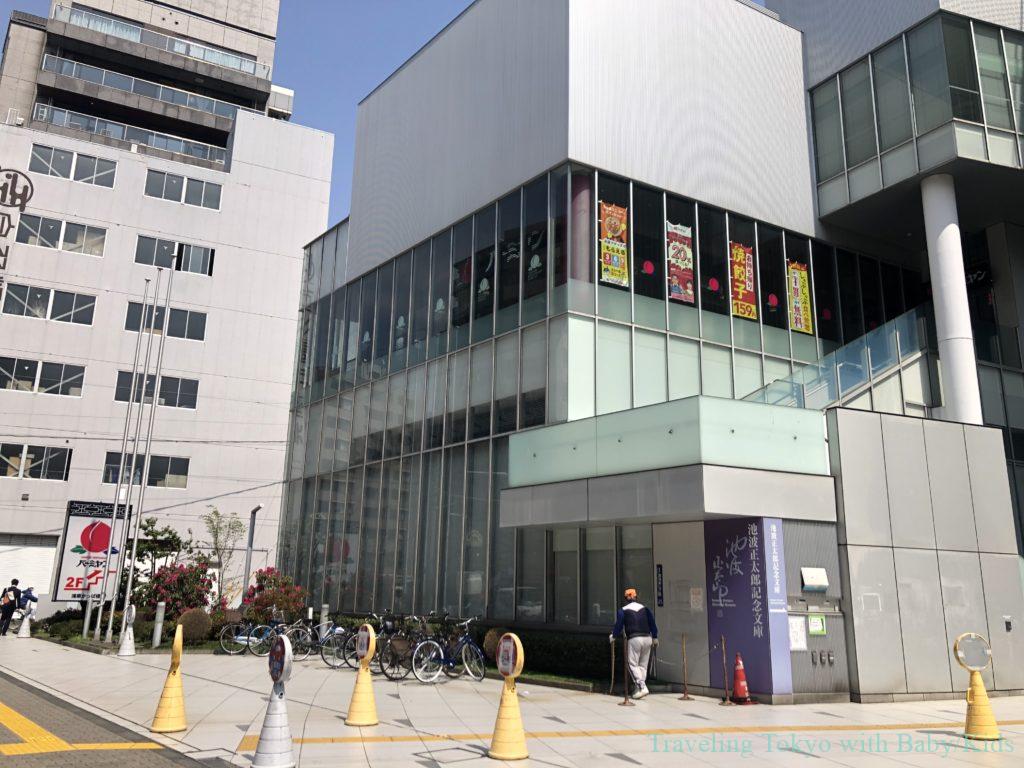 ---
---
Cafes and restaurants
Bamiyan (Family-friendly Chinese restaurant)
Located at the end of the Kappabashi street, chain restaurant Bamiyan is on 2F of Taito community center building.
You can use community center's elevator if you are with baby stroller.
There is diaper changing board on toilet.
Bamiyan Asakusa Kappabashi store (link to Tabelog page)

Address : 2F, 3−25−16, Taito City, Nishiasakusa, Tokyo (Link to Google map)
OPEN : 10:00~24:00 (open on Sunday)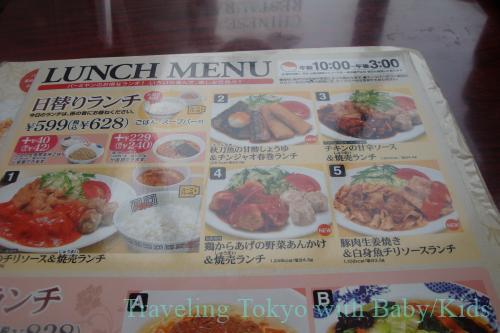 BOICHI (Beef restaurant)
Casual beef restaurant. Located near Tawaramachi subway station.
Steak, hamburg steak, roasted beaf etc. lunch is about 1,000-1300yen.
BOICHI (link to Tabelog page)

Address : 1-8-5, Kaminarimon, Taito-ku, Tokyo (Link to Google map)
OPEN : 7:00~10:00, 11:30-15:00, 17:00-23:00 (open on Sunday)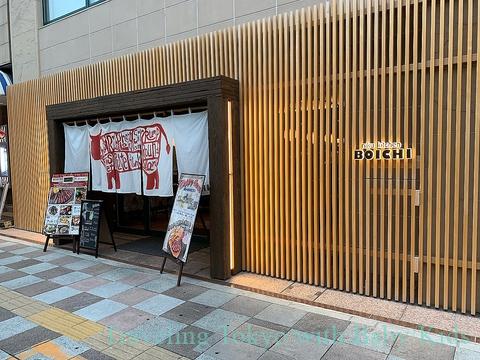 ---
Enjoy one of the uniquest place in Japan!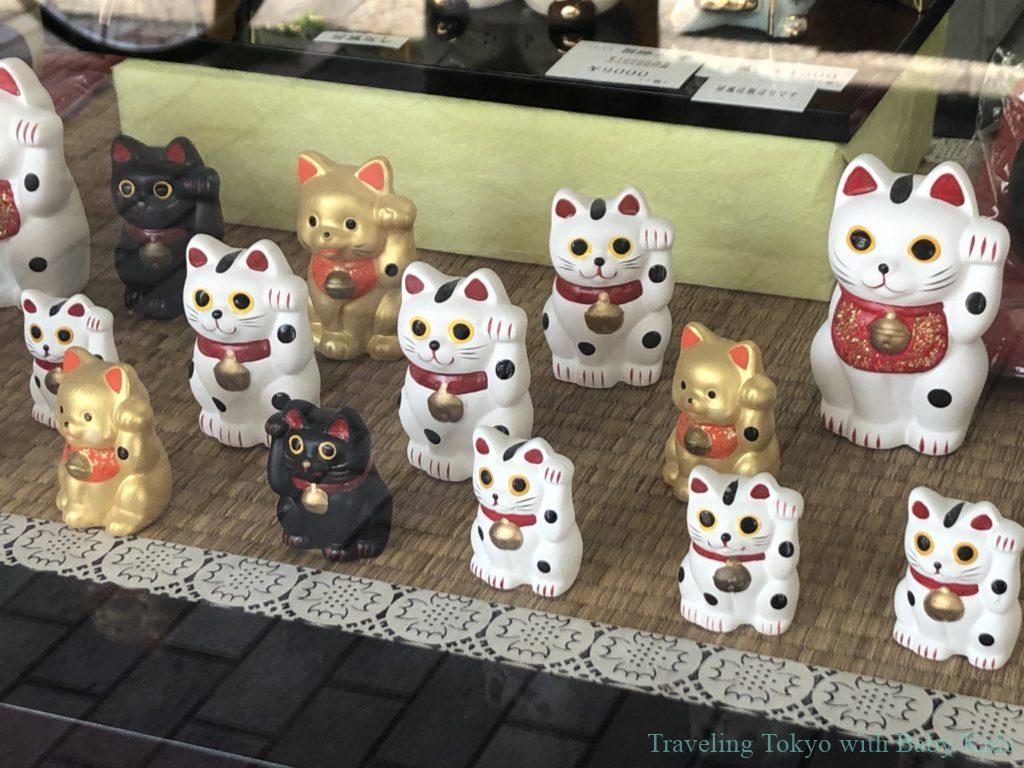 ---
Related articles ;
[ ASAKUSA with kids ] Must visit place in Tokyo

[ TOKYO SKYTREE ] How to enjoy with Baby/Kids

[ TOKYO Mizumachi ] New chill-out park in between Asakusa and Tokyo Skytree
---
Other articles