Great architecture exhibition for kids and parents
This CLT park Harumi was build in Dec. 2019 to let as many people aware of CLT method by using Japanese domestic timber. (by Mitsubishi Estate company)
With newest digital art (directed by LITTLE PLANET) and wood toys (by ), kids LOVE to play here.
Of course also for adult who like architecture, it's interesting to see design itself, and how this architecture method would work for children and society.

Wood nice smell feels nice too..
There were many kinds of digital&touch toys – please see photos below.
*As this CLT method is easy to break up into pieces and assemble again, this whole architecture would move to Okayama prefecture in Autumn 2020.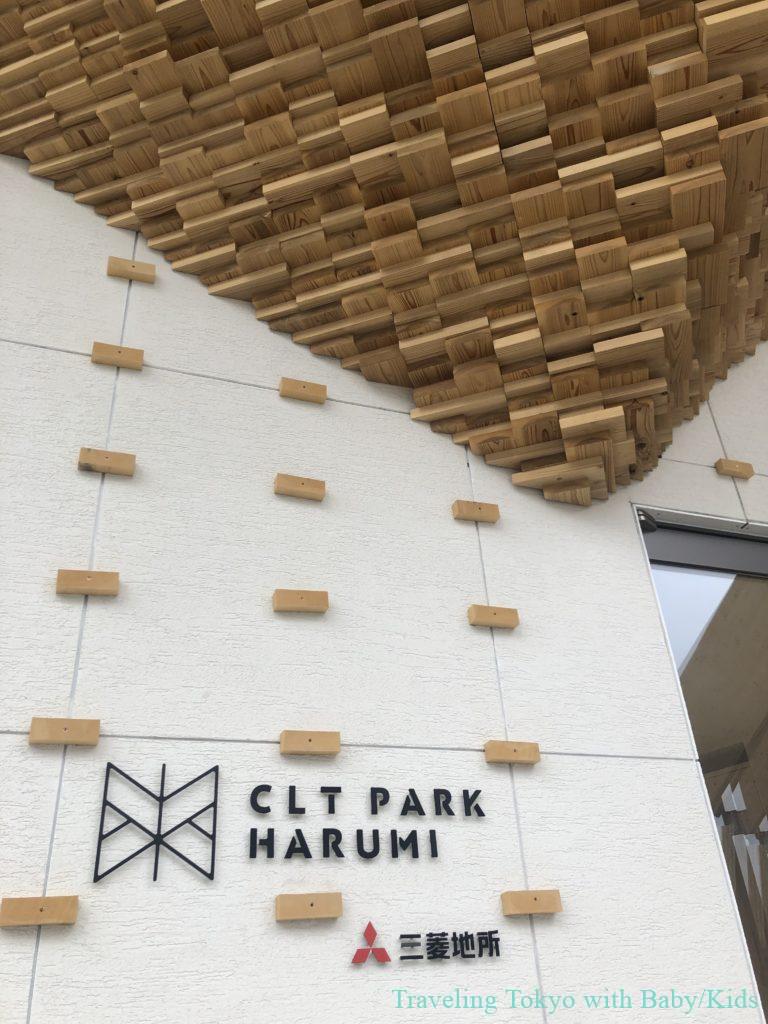 What is CLT?
CLT stands for "Cross Laminated Timber".
It's new wood panel method started 1990s from Australia, now it's getting popular in the world as architectural method of wood architecture.
Japanese architect Mr. Kengo Kuma is one of the famous architect who encourage this CLT method.
This facility's design is supervised by Mr. Kengo Kuma's architect office.
Admission fee
Admission free!
We enjoyed about 3-4hours include lunch break there.
Location
It's located near Tokyo 2020 Olympic village, about 10min from Ginza by taxi.
Closest subway station is "Kachidoki" station (Oedo line), then about 8-10min walk from subway station.
3-2-15, Harumi, Chuo-ku, Tokyo, Japan, 104-0053 (Link to Google MAP)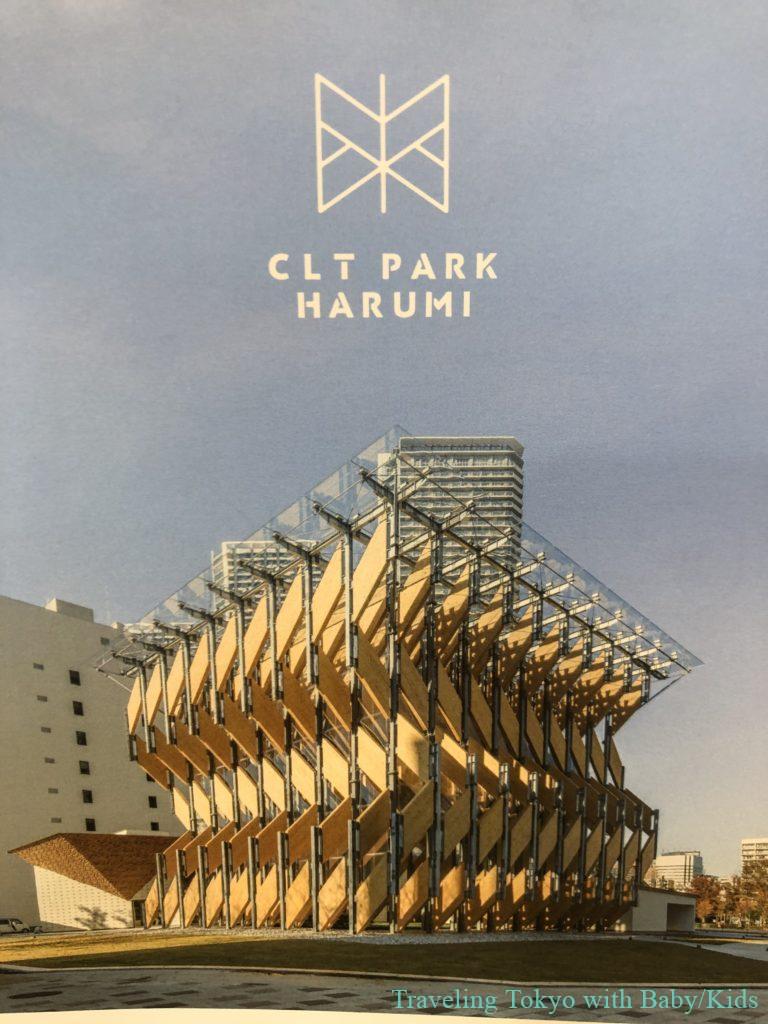 Floor MAP
This is a two-story building.
About 8 kinds of different play space for kids and one open seminar place of Google. (Grow with Google)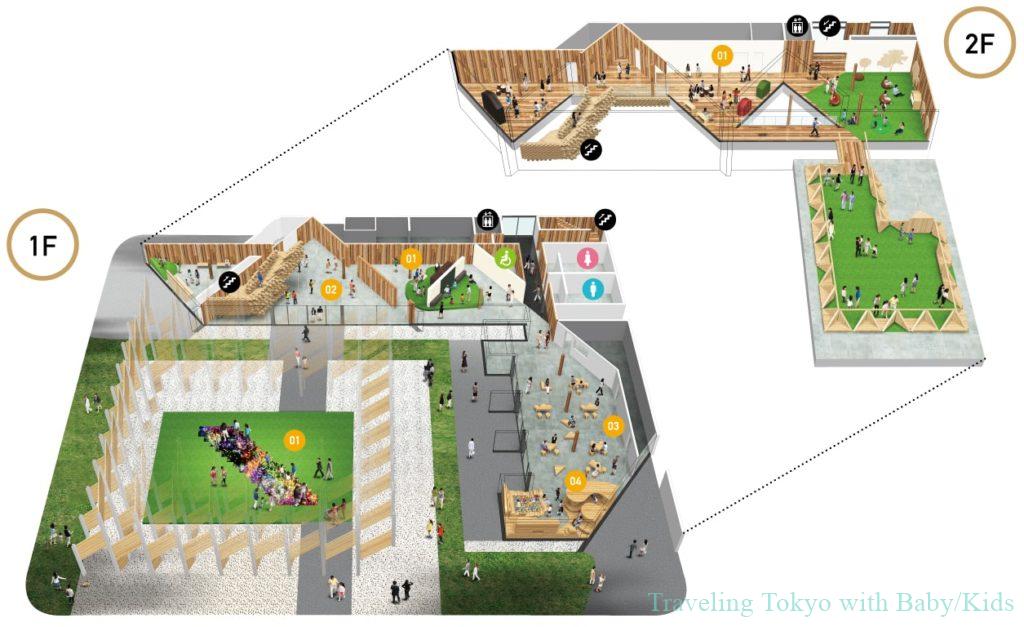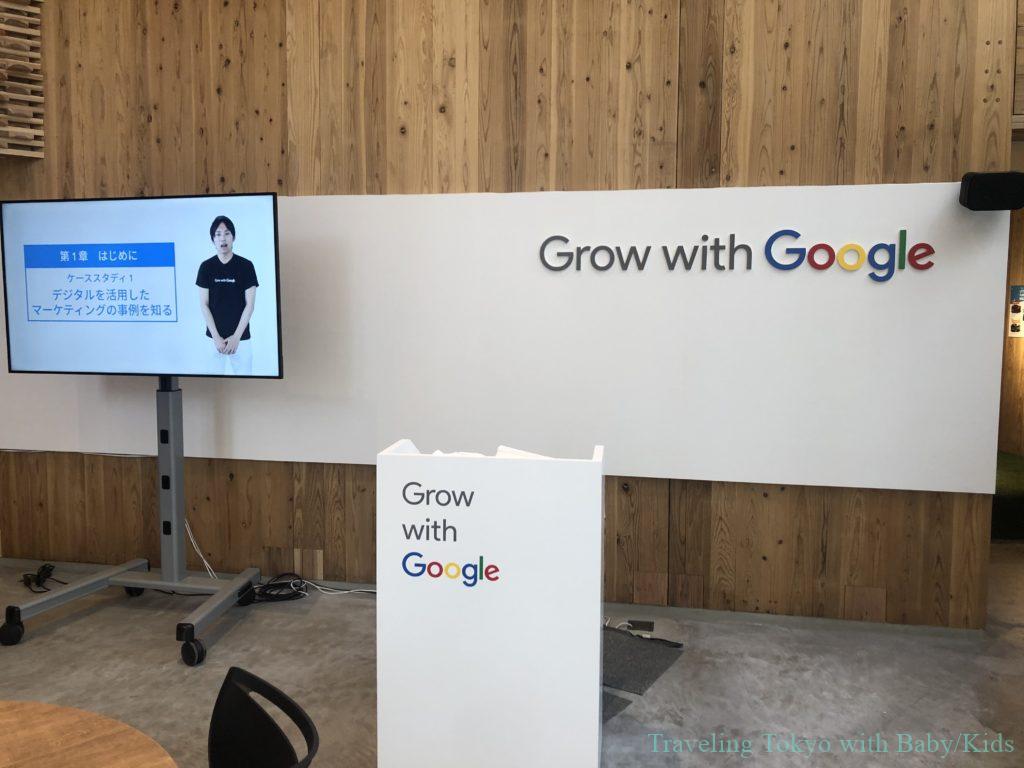 Lunch / Cafe
There is small "CLT park cafe" inside this facility(1F).

Or if you across the big front street, there is food coat and some cafes inside shopping & office building called "Harumi Triton square".
Toilet
After this – neighborhood recommends
Basically this is redeveloped area – better to take taxi or bus to next destination when you are with little kids.
Official Website
CLT Park Harumi (Official website)a
Open : 10:00~20:00(last entry 19:30)
Address : 3-2-15, Harumi, Chuo-ku, Tokyo, Japan, 104-0053 (Link to Google MAP)
---
Other articles