When you visit to Tokyo Skytree, it's not only Skytree tower.
Named "Tokyo Skytree Town", it's vast shopping&amusement complex with so much to do and see. (site area about 36,900m2)
As this is large area to walk around, I will introduce some good spot for family with baby/kids.
---
Location
Near Asakusa area. (about 15-20min walk from Asakusa temple)
Also very easy access from "Oshiage" subway station, able to directly enter from subway gate to Tokyo Skytree town.
Address : 1-1-2, Oshiage, Sumida-ku, Tokyo, 131-8634 (Link to Google MAP)

TOKYO SKYTREE (Official Website)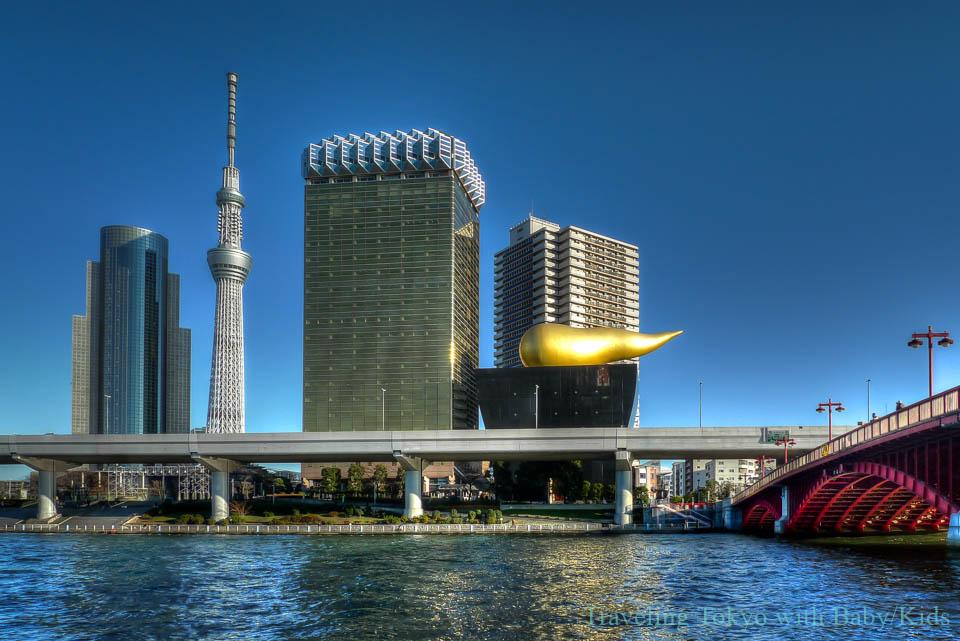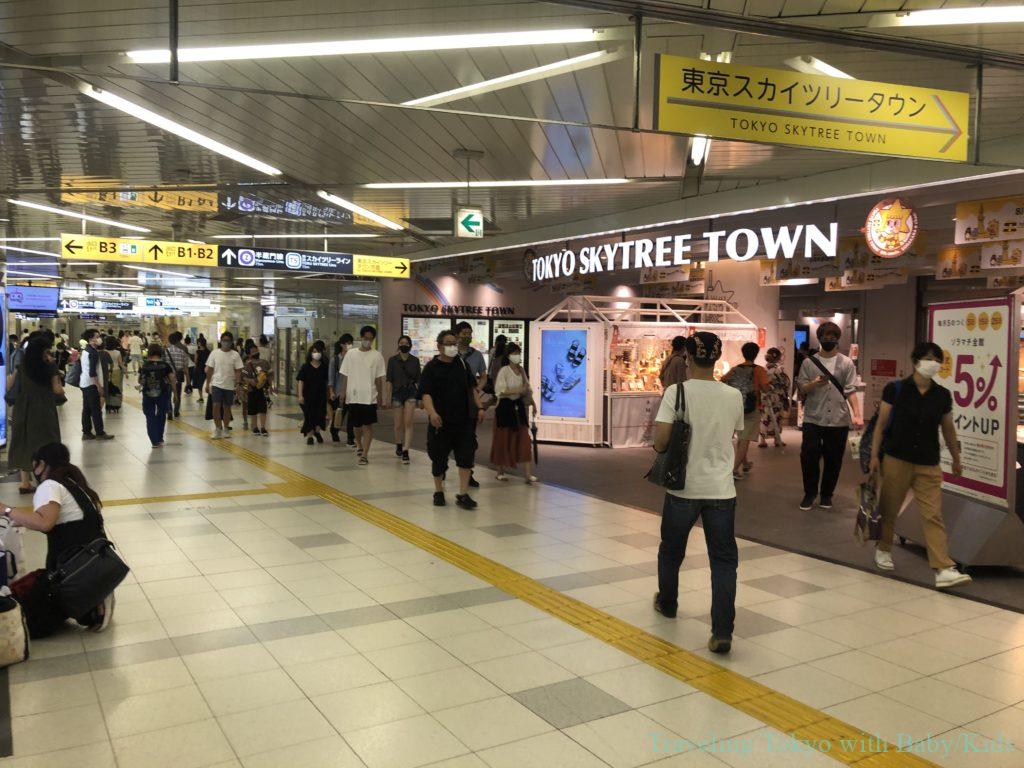 ---
Tokyo Skytree Tower – The tallest radio tower in the world
Skytree tower is the tallest building in Japan, also the tallest radio tower in the world.
(634m tall, World Guinness recorded in Nov. 2011)
There are 2 observation decks, both very enjoyable. Lighting is wonderful both in the day and night.
Baby stroller friendly everywhere.
350m hight – "TEMBO DECK"
450m hight – "TEMBO GALLERIA"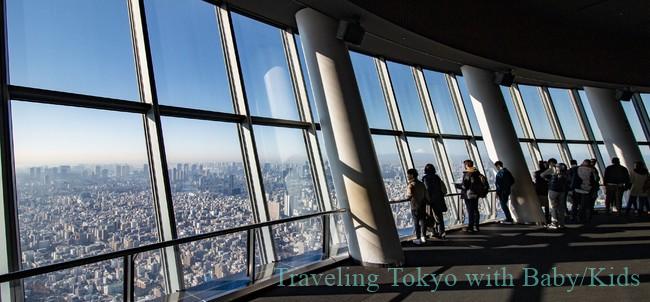 Ticket information
No need reservation, just visit Skytree ticket counter (4th floor) on the same day.
Kids 5years old and younger is admission free.
For adults and school kids, please check here (different depends on weekday / weekend / which area )
*When it's very busy, numbered ticket will be handed out.
*Online reservation on the fixed date/time are available in Japanese only… (as of Sep 2020)
TOKYO SKYTREE ticket page (Official Website )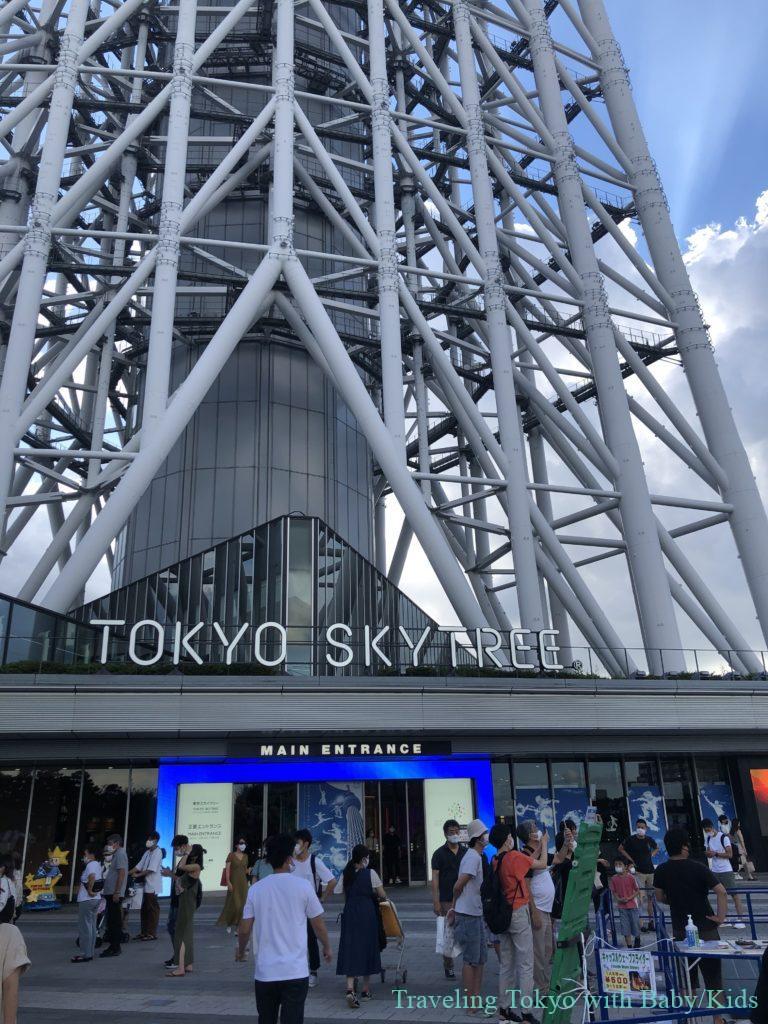 Skytree ice cream
There is casual cafe on 350m hight observation deck.
Soft served ice cream might be good for kids.
SKYTREE CAFE 340 (by TRANSIT)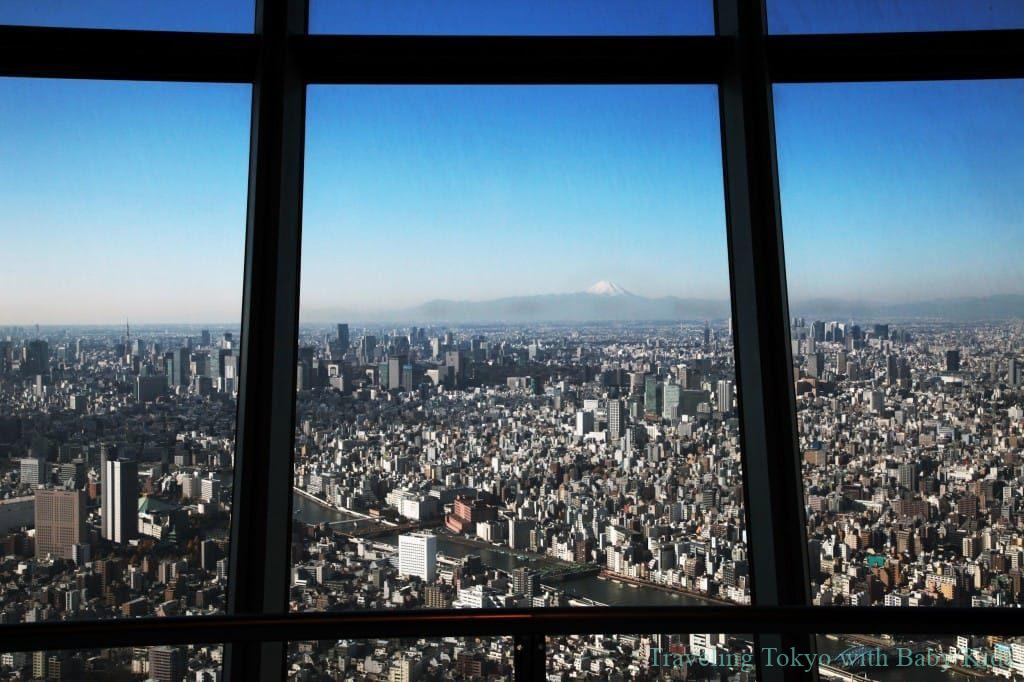 ---
---
Fun places for kids/family
Sumida Aquarium
Best for : 0years old ~ adult
There is compact but nicely designed aquarium at Skytree 5F.
It might be little bit difficult to find the aquarium entrance. Better ask staff the directions to aquarium as Skytree town is large and complicated for first visiter.
Baby stroller friendly, and nursing room is in the aquarium.
—> More about Aquarium in the Tokyo Skytree (details)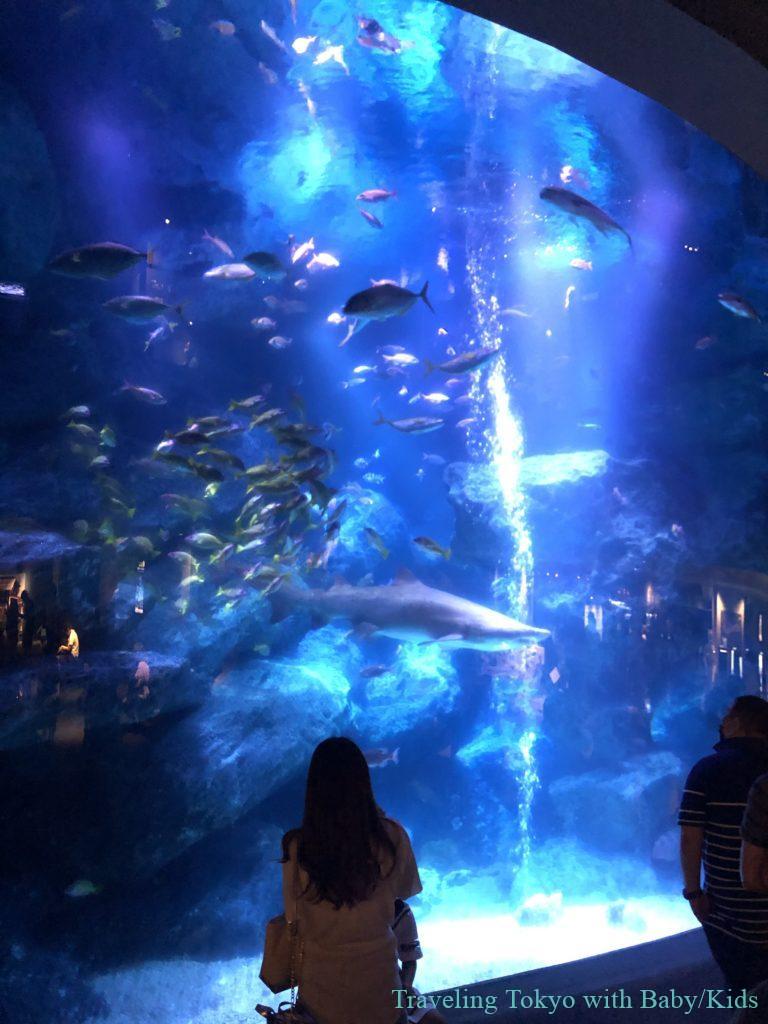 ---
***Temporary CLOSED*** KIDS BALL BATH
Best for : 0 ~ 8years old (for some area 9-15years old)
Indoor ball pool playground which is imitated a Japanese traditional public bath.
(Kids 900yen/1h~, adult 600yen/h~)
On 5th floor of Sora-machi, very "Japanese-y" style boll pool experience.
Note :
9-15years old kids can play only game area, not in the ball pool area for other small children's safety reason.
No food / drink in this playground area.
No nursing room inside this area. There is toilet with diaper changing board cloth to this playground. For baby milk, please use Skytree town's nursing room on 6F .
KODOMO no YU (Official website, Japanese only)
<Admission fee>
*include tax
First 60min
another 30min
0~8years old
900yen
450yen
9~15 years old
*game area only
600yen
300yen
16years old~(adult)
600yen
300yen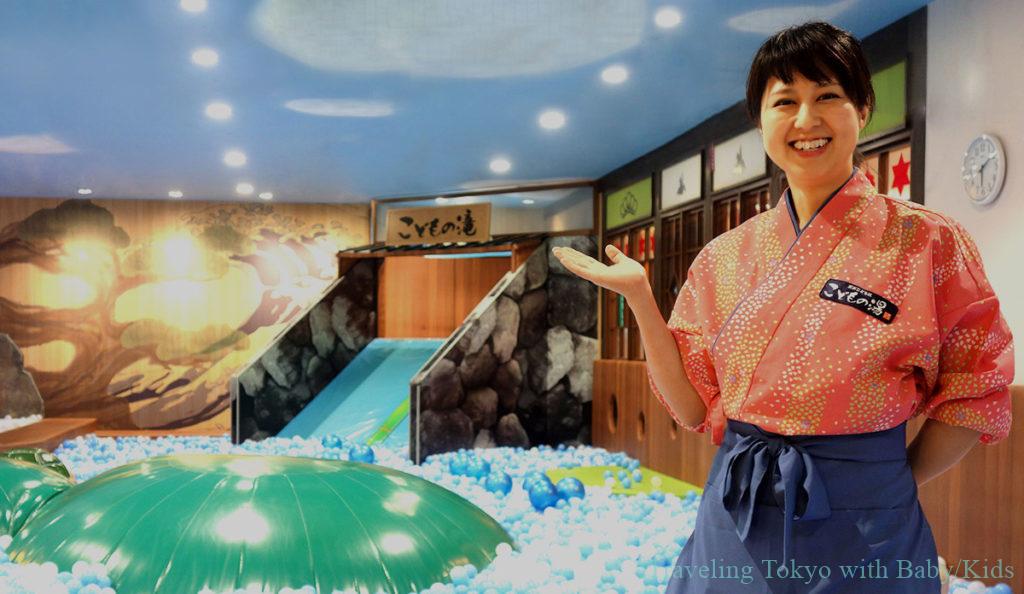 ---
Best for : 4years old ~ adult
If your children love stars. Beautiful, high quality visual &sound.
There are 4 different programs and price differs by the program and seats. (40~50min program, Price about 1500yen~/adult, 900yen/kids)

It seems online reservation ticket page is only in Japanese, so – if you could – ask your hotel concierge or Japanese friend for reservation. You can also buy ticket at counter on the same day if there are seats left.
Note :
English audio service is available for some shows.
Please check program time table in advance.
It's ok to go with baby, but please understand you might have to leave when baby cry hard.
No food / drink in this area.
No nursing room inside this area. There is toilet with diaper changing board cloth to this playground. For baby milk, please use Skytree town's nursing room on 6F .
Planetarium TENKU by Konica Minolta (Official website)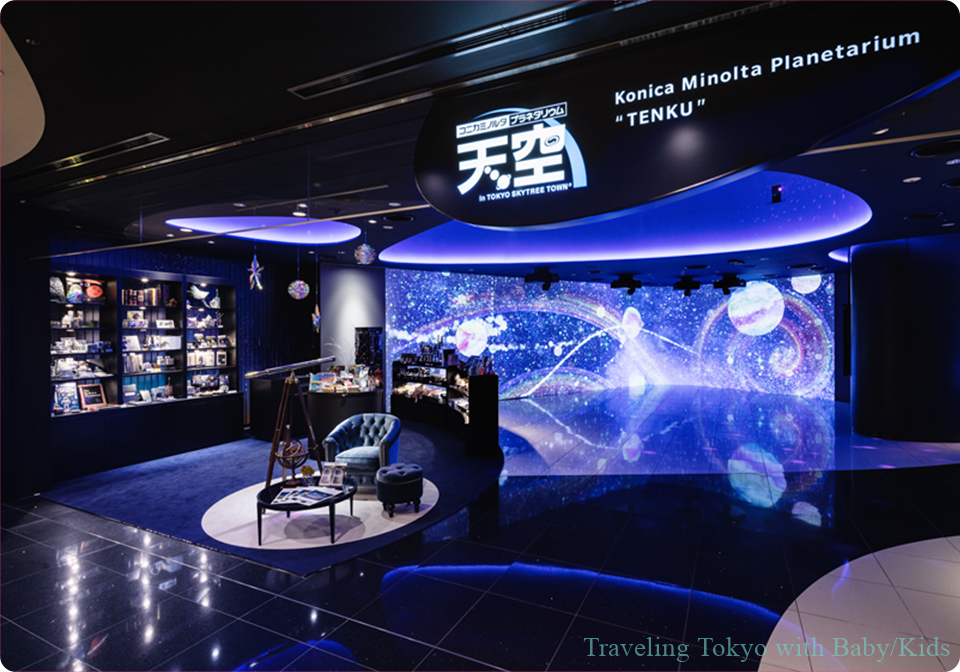 (*All photos from HP)
---
---
Shopping
There are large shopping mall at the bottom of Skytree named SORAMACHI.
From tons of varieties stores, I recommends these area.
4F (East yard) is a floor with the greatest selection of souvenirs in Tokyo Skytree Town, and is made up of specialty stores that focus on Japan as it is "now.".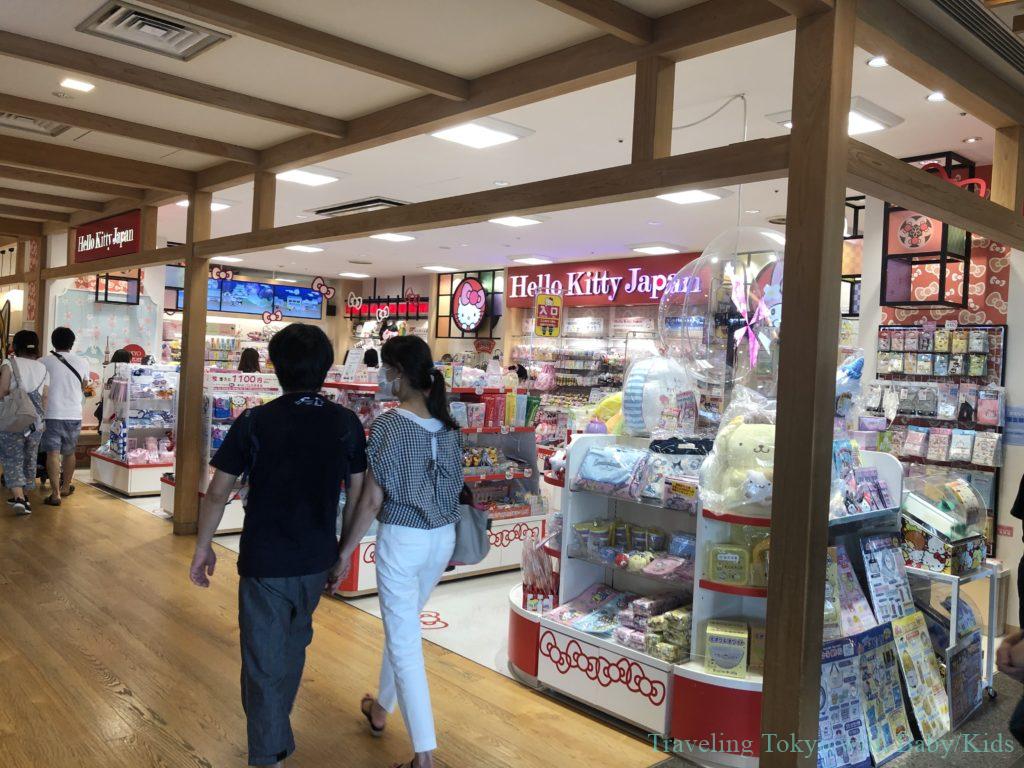 Pokemon character speciality store is on 4F East yard. Right next to Japan souvenir street.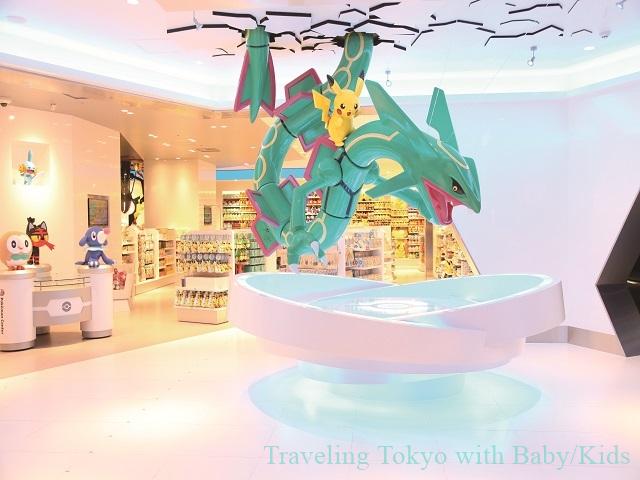 Studio Ghibli's official store teeming with cute characters such as Totoro from "My Neighbor Totoro", Gigi from "Kiki's Delivery Service", Kaonashi from "Spirited away" etc.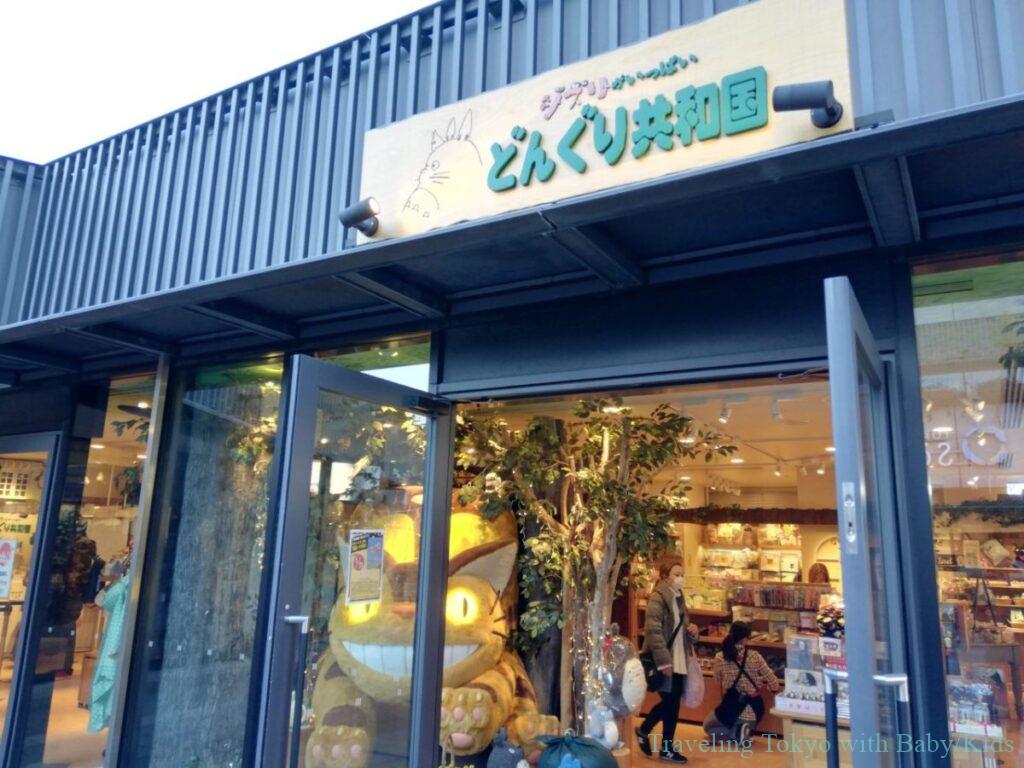 3F Tower Yard.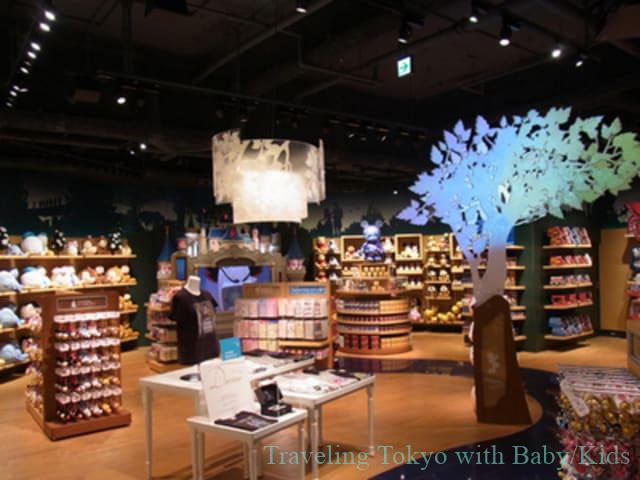 Baby/toddler goods store. 3F west yard.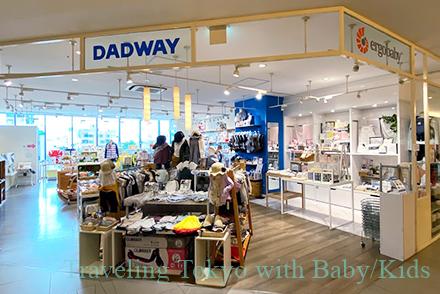 ---
---
Restaurants
Mostly every restaurants here are baby friendly.
Food court "TABE-TERRACE" on 3F (West-yard) might be easy for family.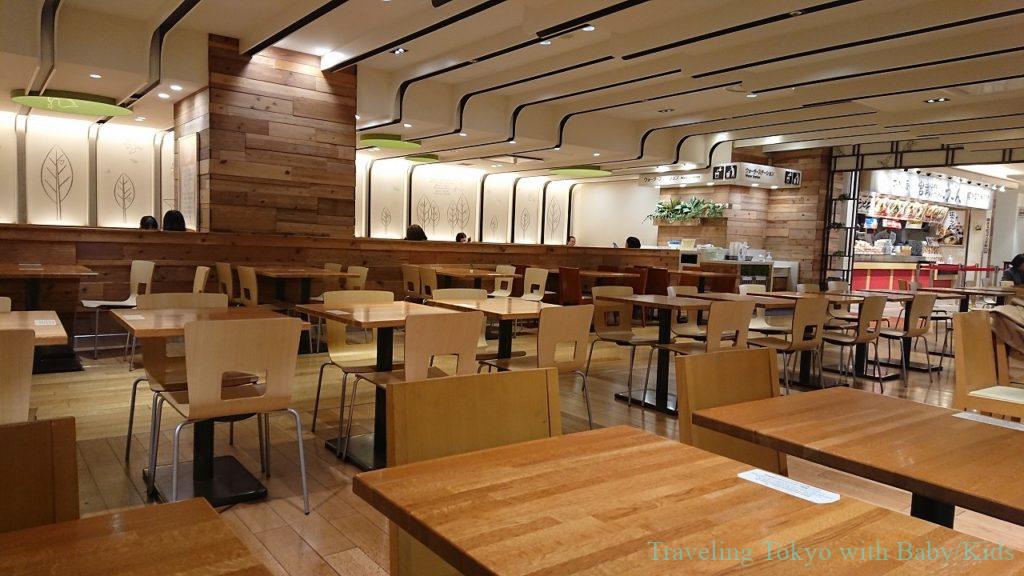 Restaurants floor(6F,7F)
6F and 7F are named " Soramachi Dining" with various restaurants.
They each has child chair.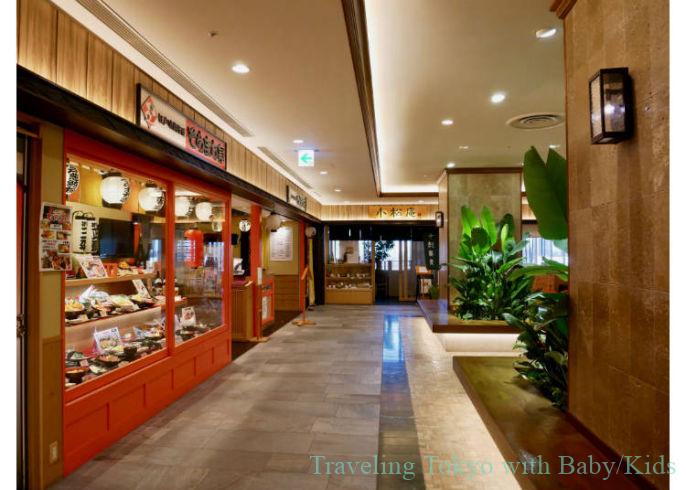 Skytree-view Restaurants (30F,31F)
There are another restaurants floor on 30F and 31F that can enjoy Skytree from really nice location.
Please take special EV at the end of East yard.
With a close-up view of the Tokyo Skytree, Solamachi Dining Skytree View, which is located approximately 150m above the ground, is lined with authentic high-quality restaurants for discerning families and couples on special occasions.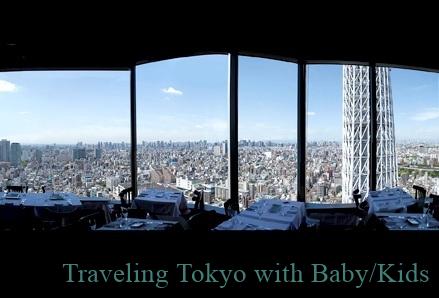 ---
---
Nursing room & Baby stroller rental
There are many clean nursing room at Tokyo Skytree town.
Also free rental stroller available. (need 100yen coin, returnable)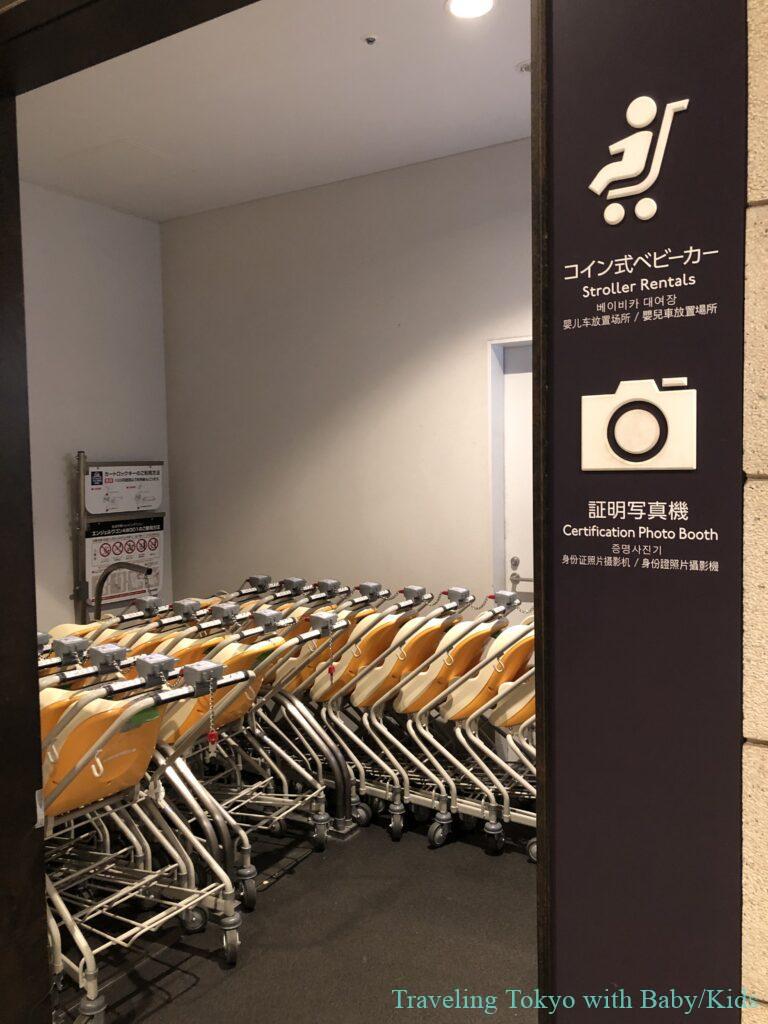 ---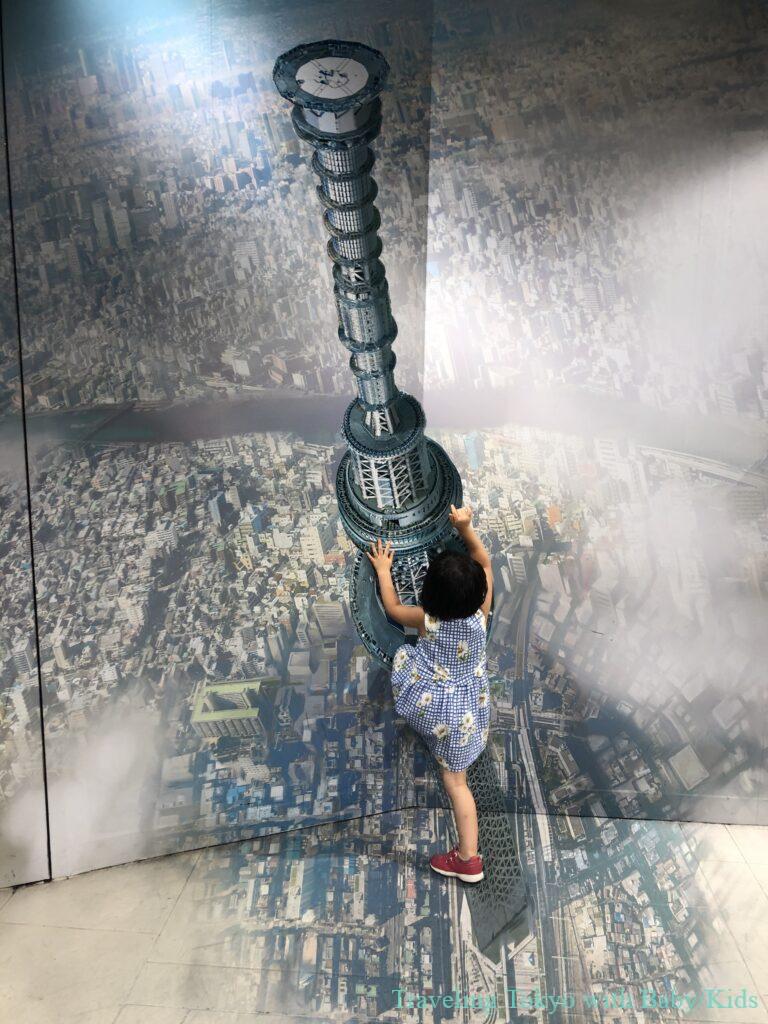 ---
Related Articles
Aquarium at Tokyo Skytree town

Best Japanese toy/character/souvenir stores in Tokyo

Around Tokyo Tower

Cool boat cruise between Asakusa and Odaiba
---
Other articles