I used to work at near Tokyo Tower – I love to see it every morning and night.
This is more calm area with green even in the middle of Tokyo.
When you want to visit Tokyo tower by subway or train, you have to walk at least 5~15min from each station. Also there is small hill at the end.
If you are with stroller, it might be little bit difficult to find elevator at some station.
So here is some of my recommend route & spot to Tokyo Tower for family.
Tokyo Tower (Official Website )

Access guide : https://www.tokyotower.co.jp/access/en.html

Admission fee : Adult 1,200yen~ 3,000yen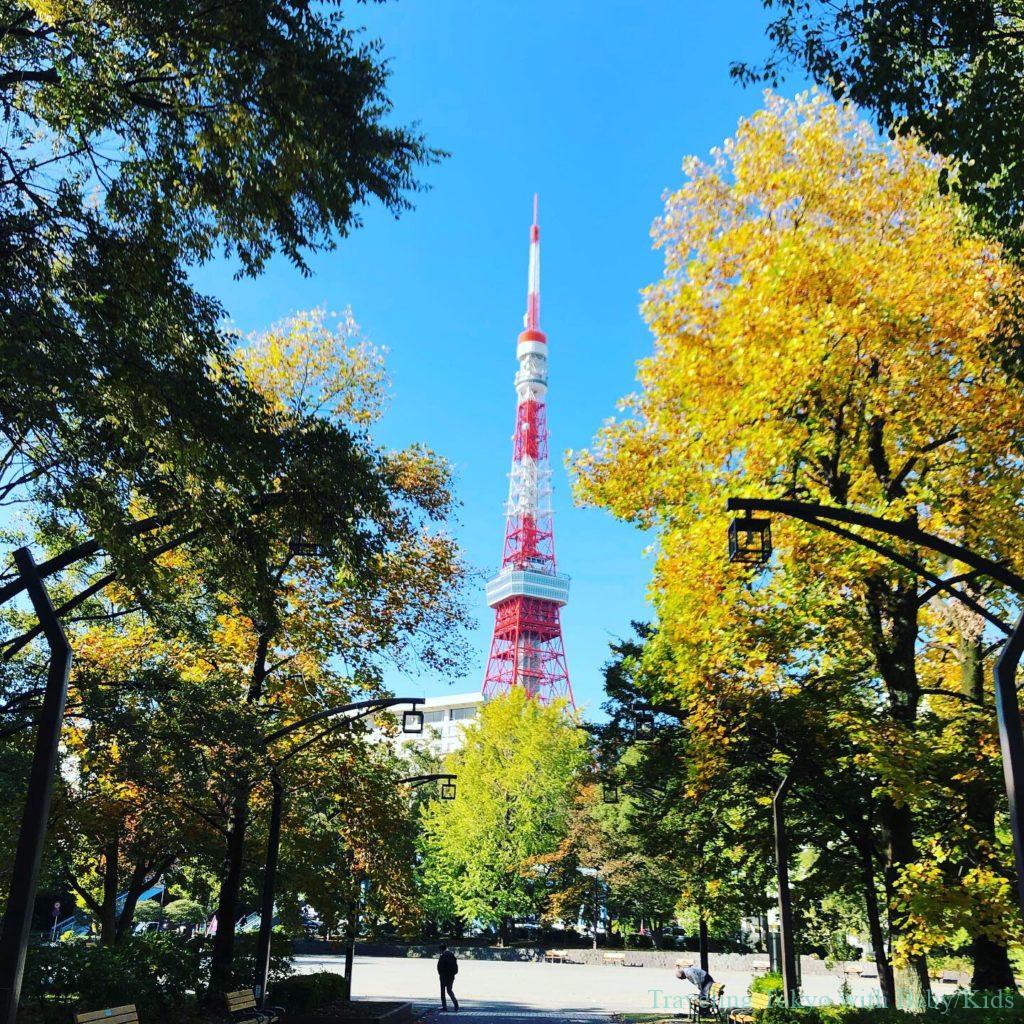 ---
Recommend route to Tokyo Tower with stroller
— By subyway + walk, with stroller situation —
From Onarimon station (subway)
Best route I recommend is from Onarimon station of subway Mita line, A6 Exit, as this is direct elevator exit to nice park.

If stair is fine with your family member, A1 exit (stairs only) is also fine. A little bit closer.
Directions from "Onarimon" Station (Link to Tokyo Tower official website route guide)

*Link to Onarimon A6 Exit (Link to Google MAP)
( Yellow line is what I am talking about )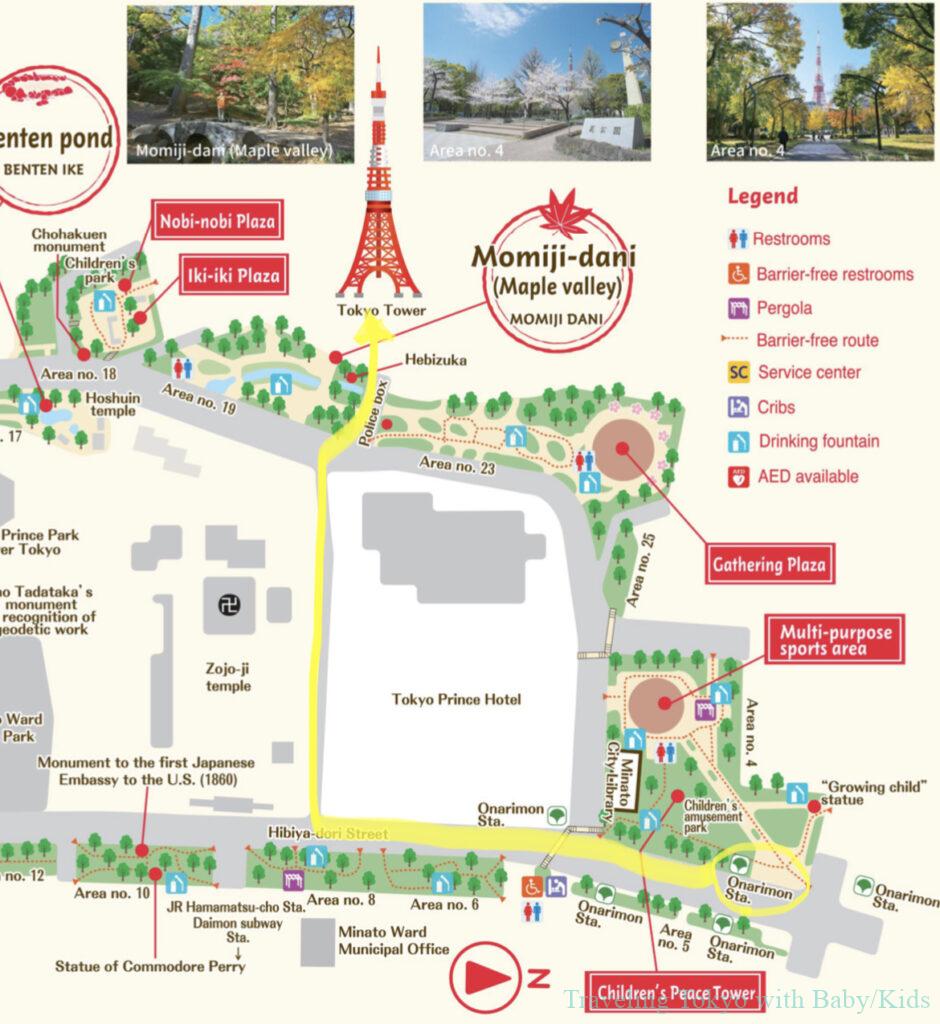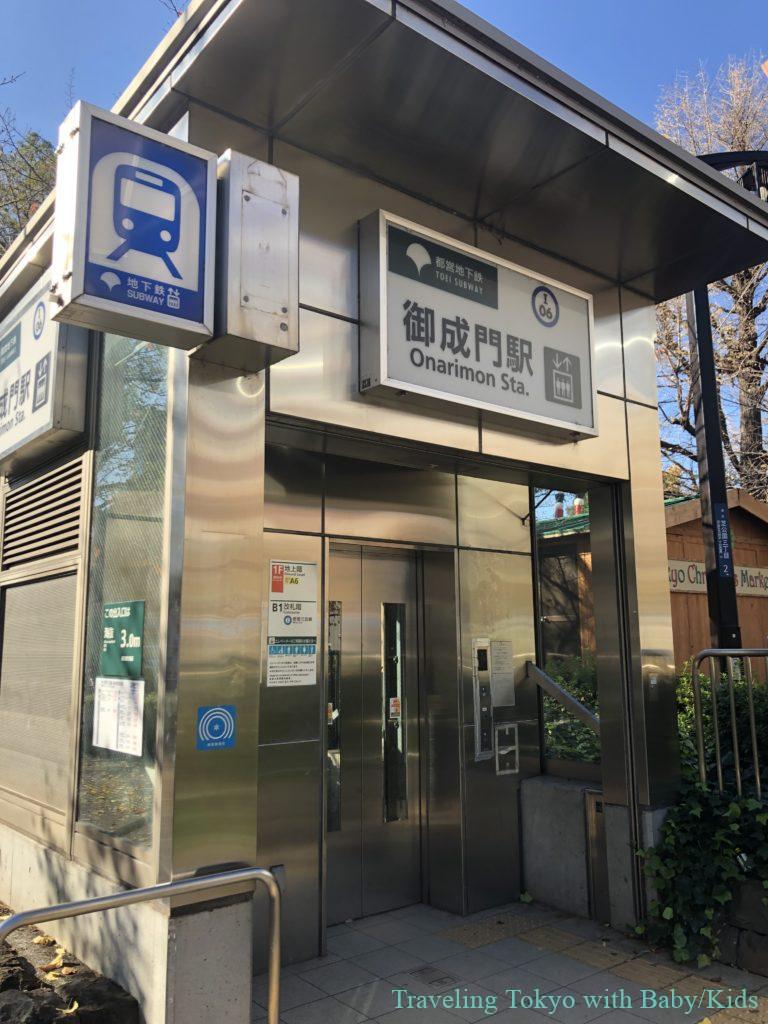 ***Caution***
From A6 Exsit, you will see peaceful small playground. Better not head towards through this park, as FOOT BRIDGE is going to appear. When you are with stroller, better follow this route with yellow line.
This point is the place I want to warn you..!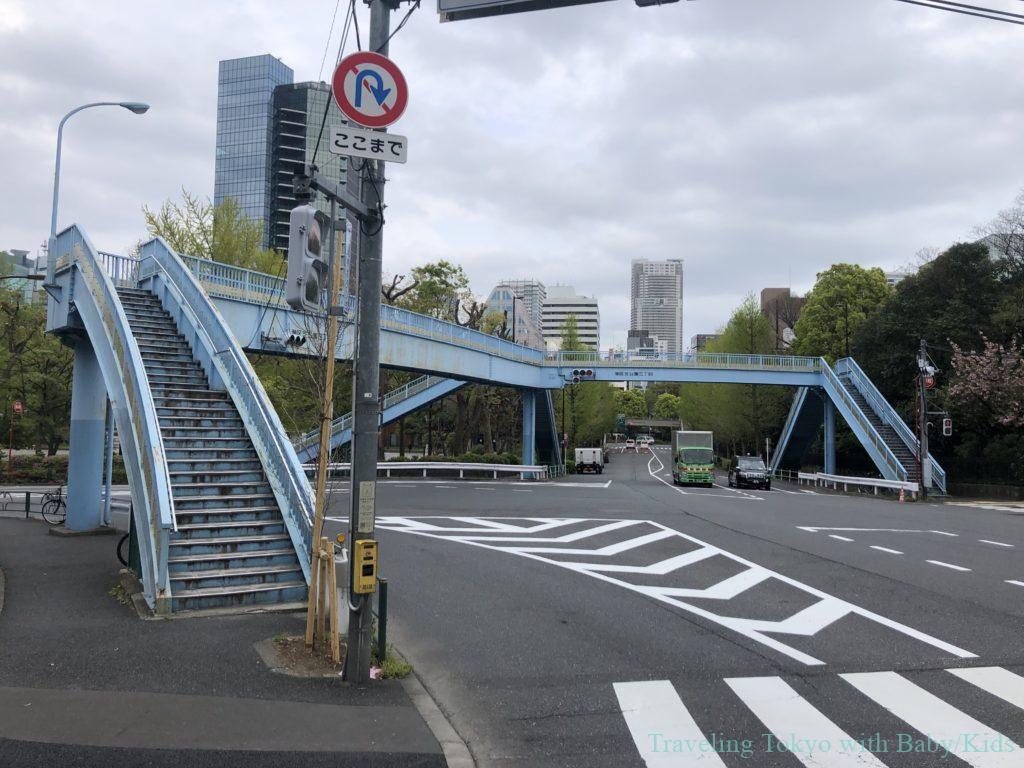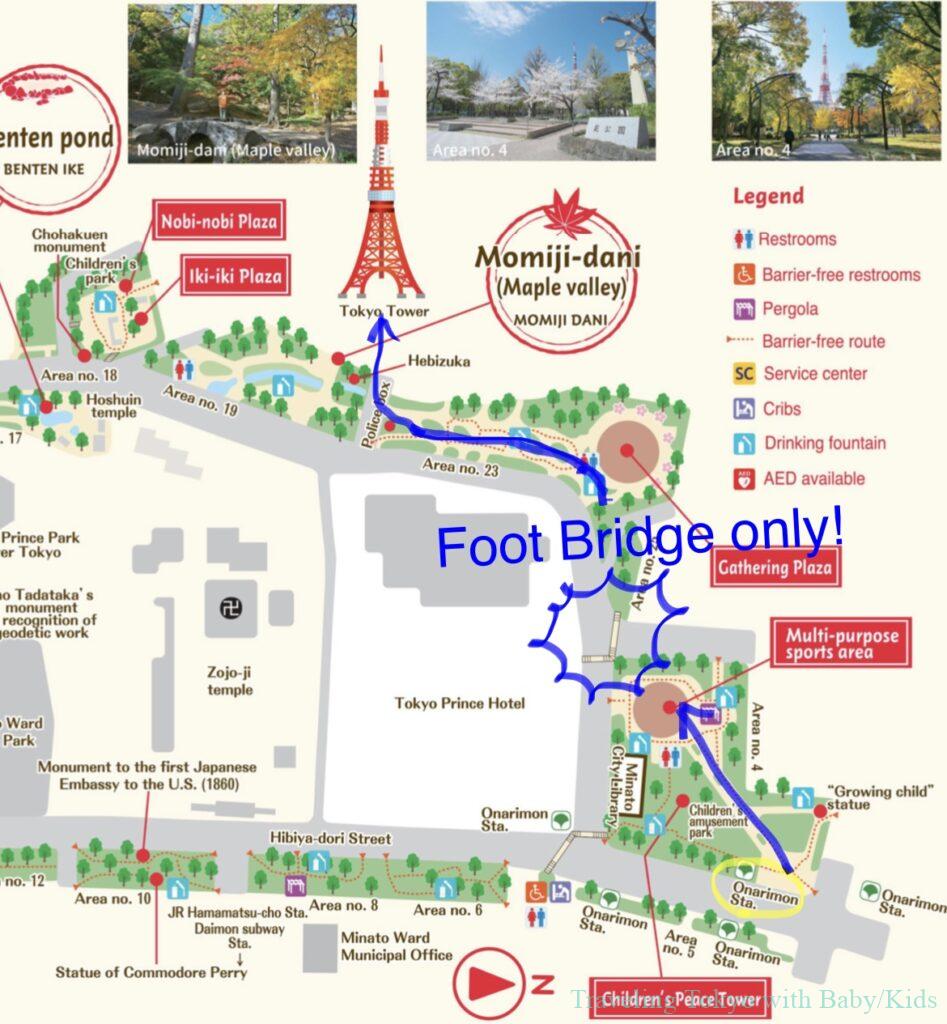 ---
[quads id=2]
---
From Daimon station (Subway)
From this route, you can enjoy beautiful temple too.
This Zojoji temple has big red gate, welcomes every visiter.
Directions from "Dai-mon" Station (Link to Tokyo Tower official website route guide)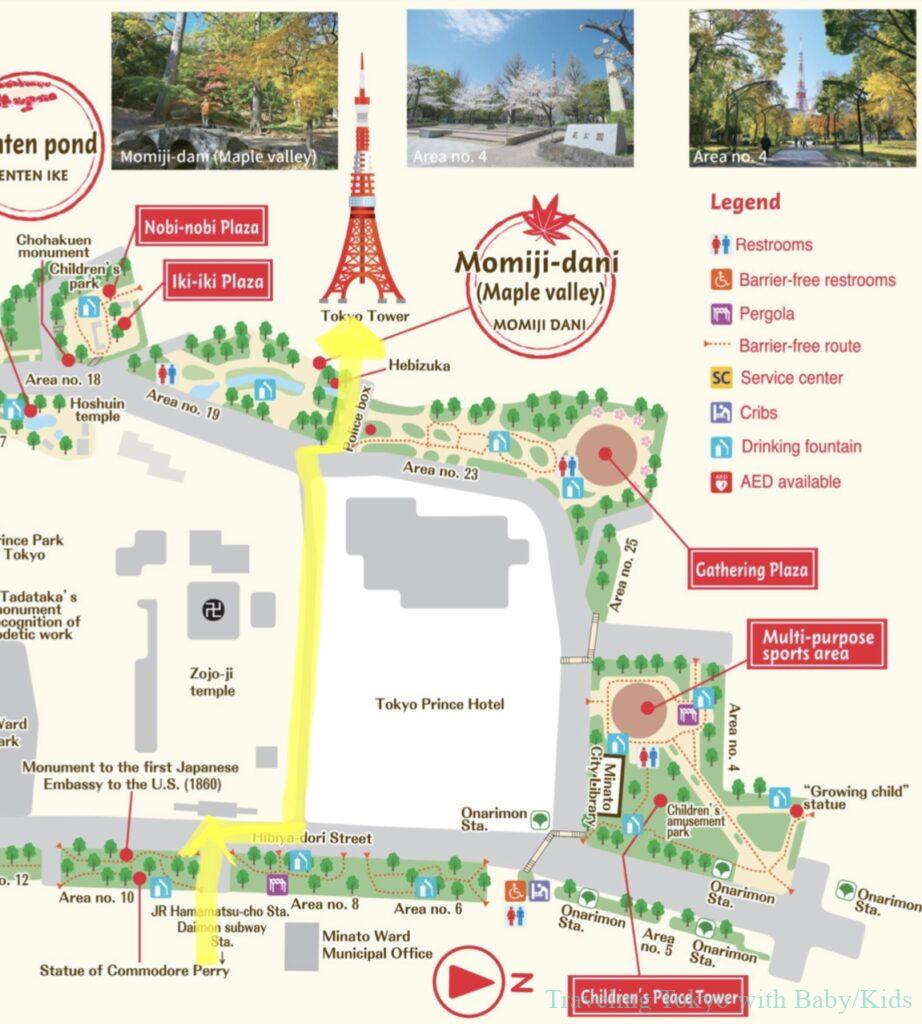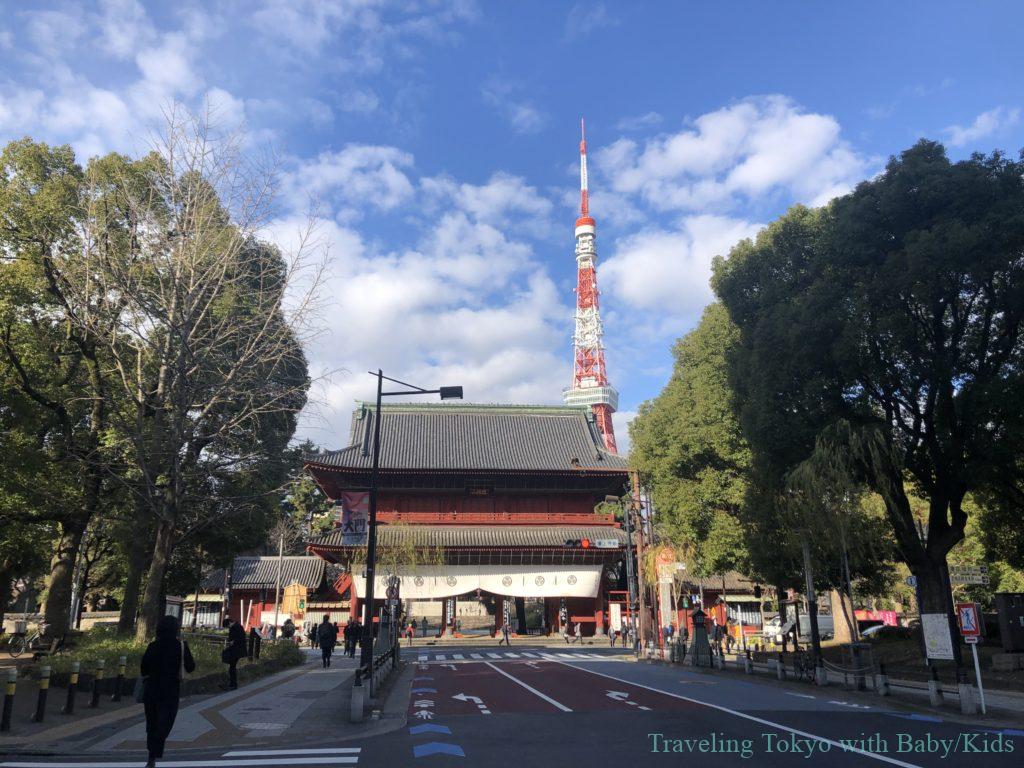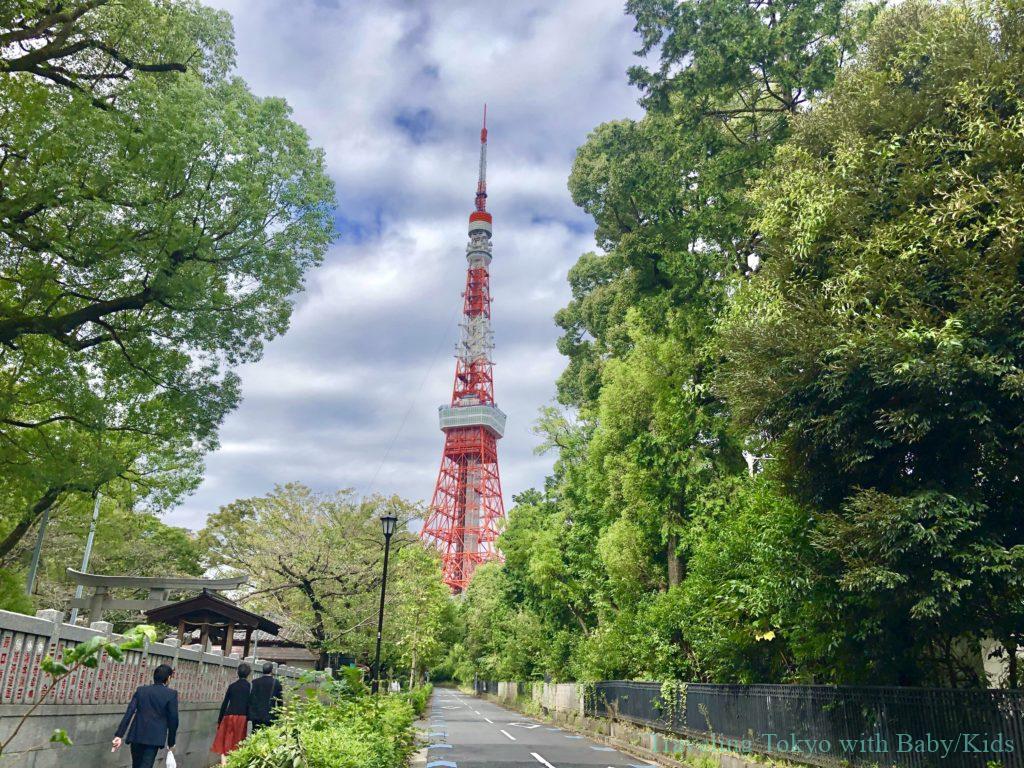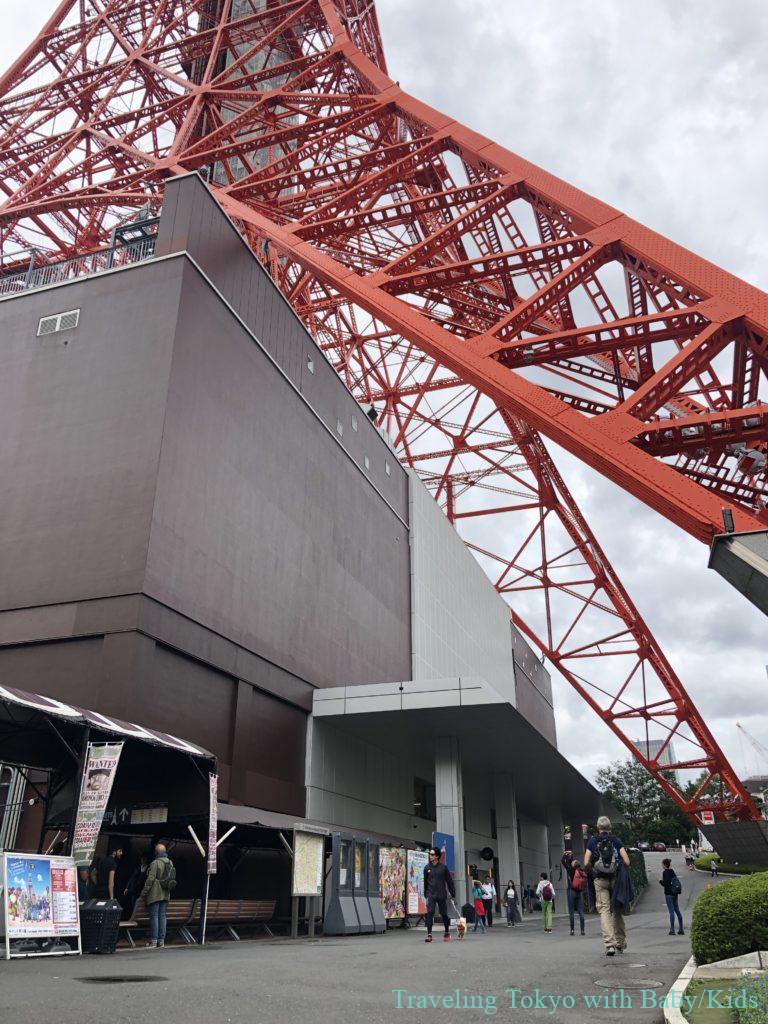 ---
[quads id=2]
---
Hop-on Hop-off bus is also good option for family!
Please check time table in advance, about once in one hour.
SKY Hop BUS TOKYO (Official Website)

*Blue course is going to Tokyo Tower.
---
---
Related articles
Indoor playground inside TOKYO TOWER? [ RED KIDS TOKYO ]
Is there any other spot for family around Tokyo Tower, within walking distance?
Mini Science museum in Toranomon, Tokyo (5min by car, Admission Free)

New chillout spot near Tokyo tower "Waters Takeshiba" (5min by car)

---
Other articles