I work at near Tokyo Tower – I love to see it every morning and night.
This is more calm area with green even in the middle of busy Tokyo.
When you want to visit Tokyo tower by subway or train, you have to walk at least 5~15min from each station. (→Access guide to Tokyo Tower, there is also small hill at the end.)
And if you are with stroller, it might be little bit difficult to find elevator at some station.
So here is some my recommend route&spot to Tokyo Tower for family.
Recommend route to Tokyo Tower with stroller
■From Onarimon station (subway)
Best route I recommend is from "Onarimon station" of MITA line, A6 or exit, as this is direct elevator exit to nice park.
*If stair is fine with your family member, A1 exit (stairs only) is also fine. A little bit closer.
From this exit you can walk through peaceful small park.
→Directions from "Onarimon" Station (Link to Tokyo Tower official website route guide)

*Link to Onarimon A6 Exit (Link to Google MAP)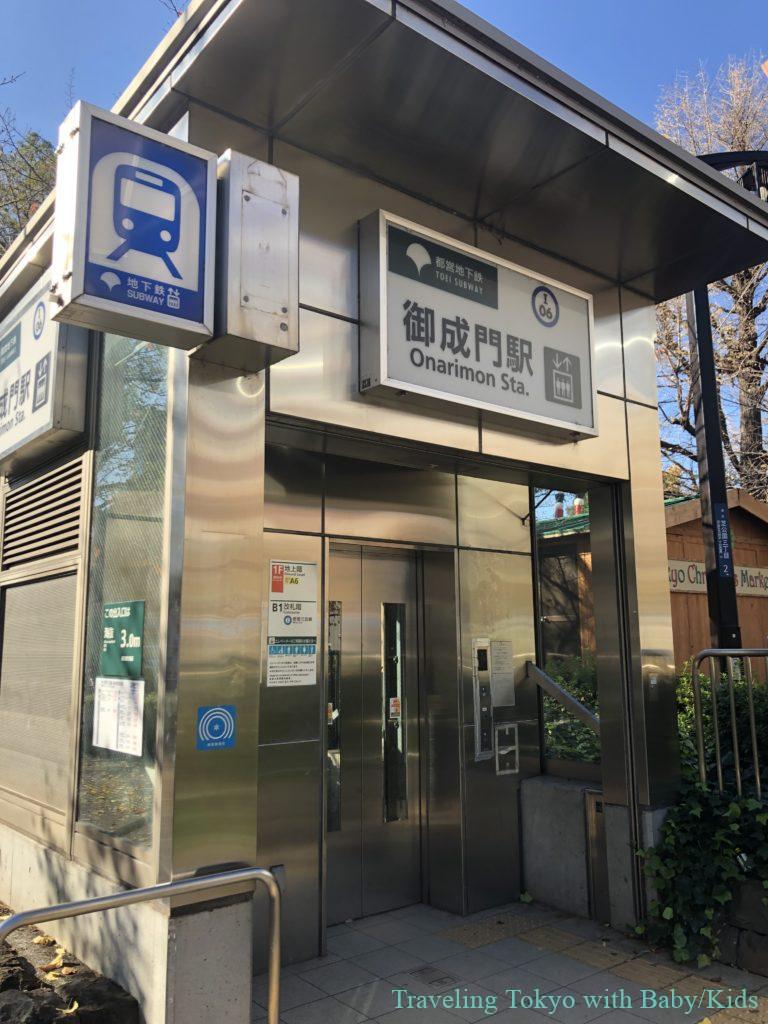 *Caution : If you walk through inside small children's park, this foot bridge is going to appear.
When you are with stroller, better follow this Route Direction.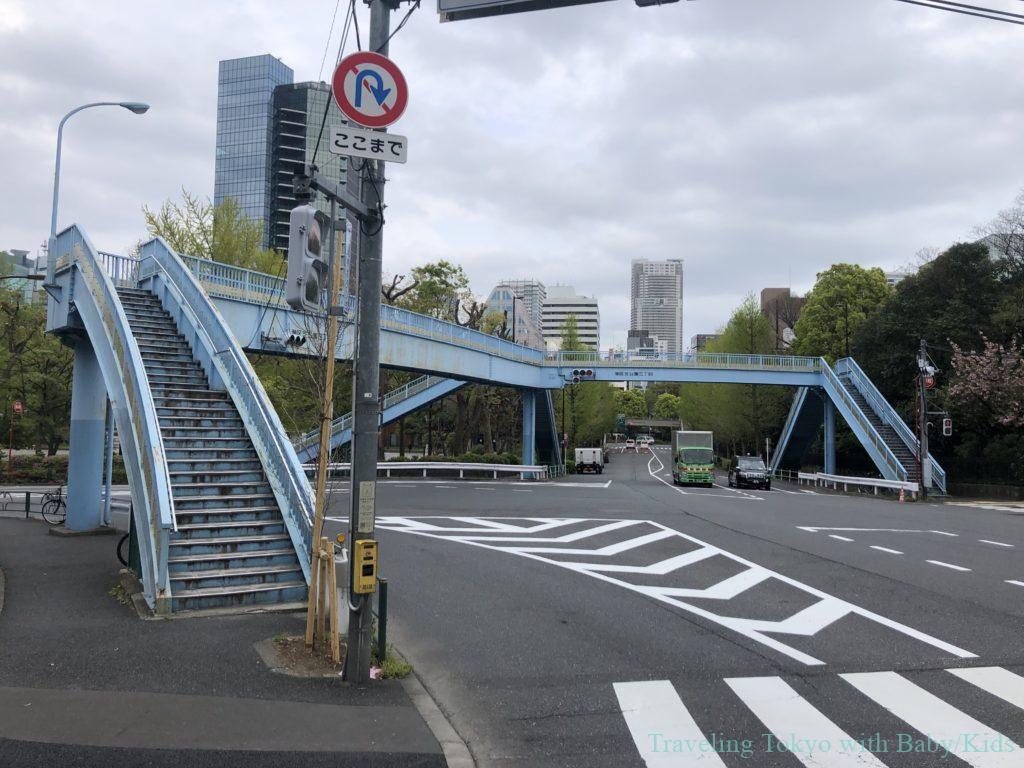 ■From Daimon station (Subway)
From this route, you can enjoy beautiful temple too.
This Zojoji temple has big red gate, welcomes every visiter.
→Directions from "Dai-mon" Station (Link to Tokyo Tower official website route guide)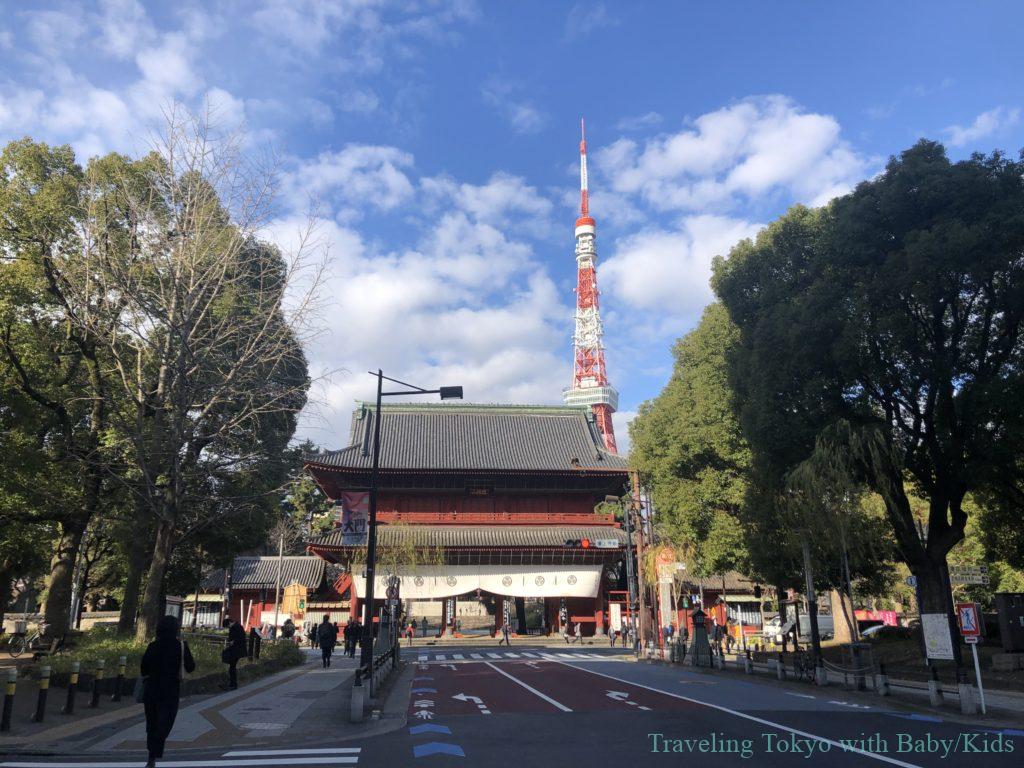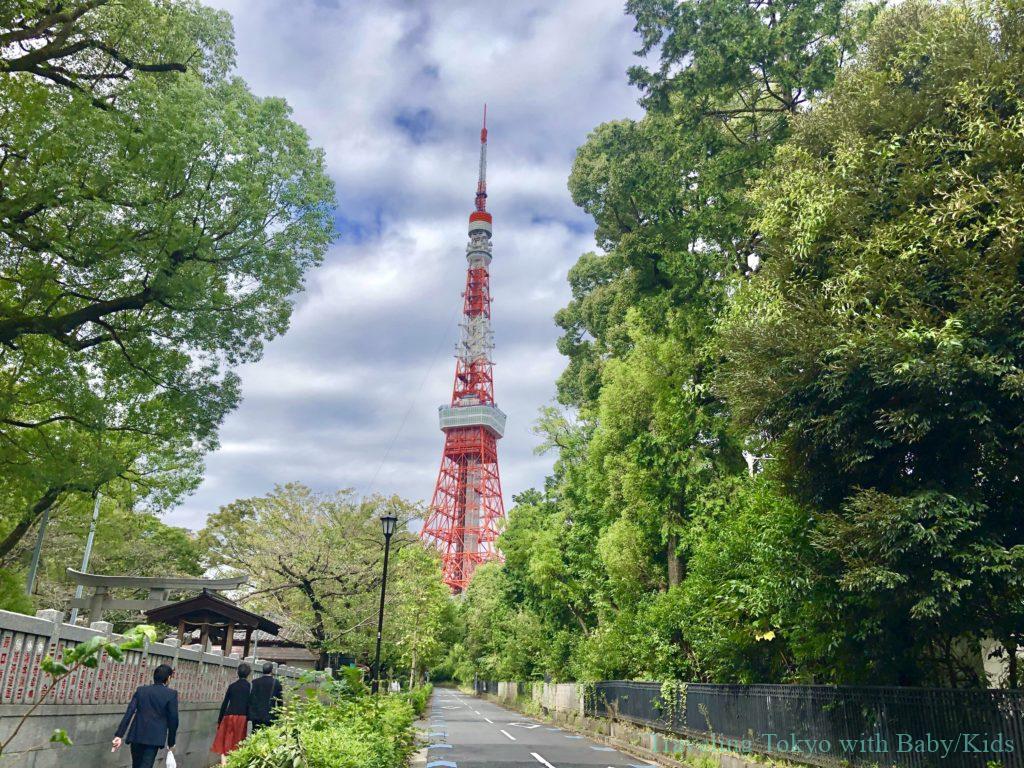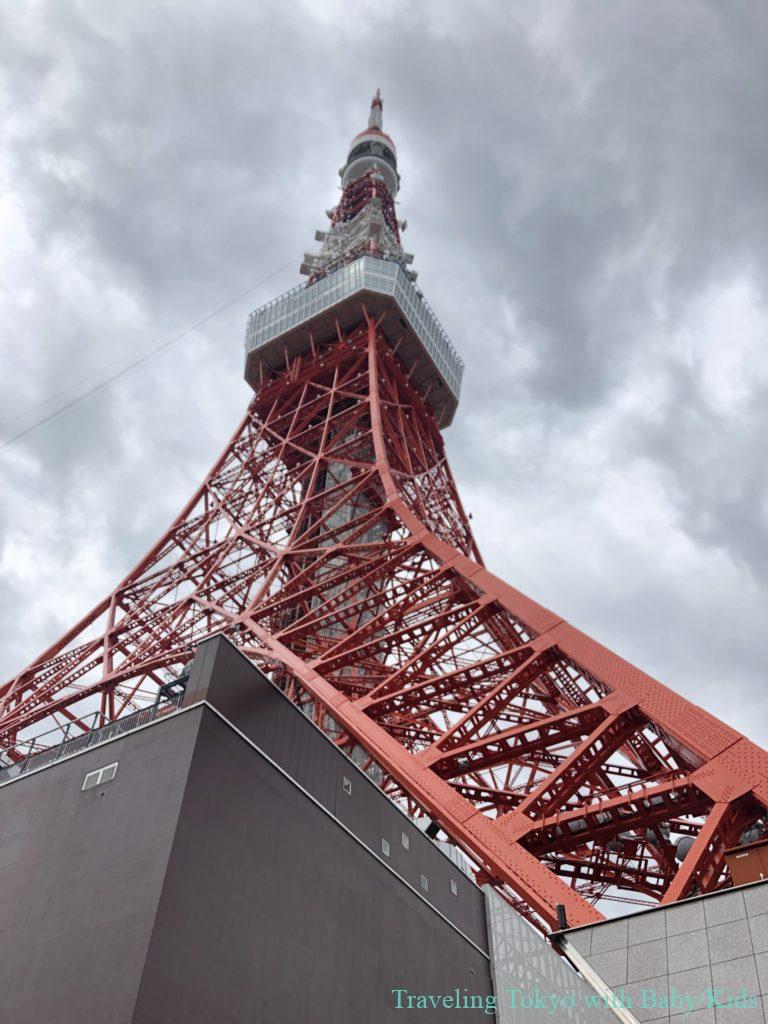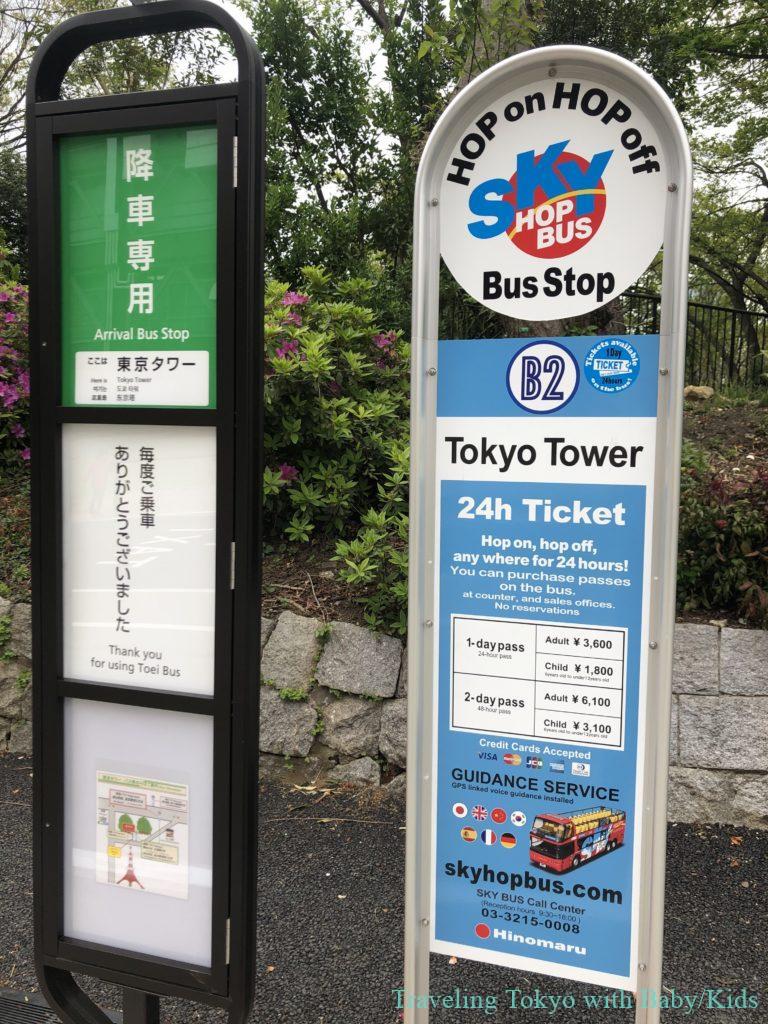 Good spot around Tokyo Tower
■Zojoji temple
Zojoji temple is popular temple for Japanese too.
To see this temple and Tokyo tower's photogenic collaboration, many photographer visit here from all of the world.
Zojo-ji Temple (official website)

Address : 4-7-35, Shiba-park, Minato-city, Tokyo, Japan (Link to Google MAP)
■Bakery Cafe "Le pain quotidien"
Bakery cafe-restaurant (Belgium origin) next to Zojo-ji temple. There are table inside and outside.
Le pain quotidien (Link to Tabe-log page)
Address : 3-3-1, Shibakoen, Minato-ku, Tokyo, Japan
Open : 7:30~22:00 (21:00 L.O.)

Le pain quotidien Web site
Shiba park is wide park near Tokyo tower.
There are roughly two areas in Shiba park. (it's confusing for me too,, )

1: small children's park near "Onari-mon" station
2, lawn and pram tree area near "Shiba-park" station

Both nice and peaceful to chill out with baby / toddler.

*It's wide park to walk around with baby, so better head to directly the location by your kids situation.

→Location (Link to Google MAP)
Lawn and pram tree area
→Location (Link to Google MAP)
No children's playground tools here.
Just to chill with trees and lawn.
■Prince Hotels
There are also two "Prince" Hotel near Tokyo Tower, one is "Tokyo Prince Hotel" with 11F building, the other one is "The Prince Park Tower" with 33F tall building.
(about 5min walk from these hotel to hotel)

Both comfortable with great Tokyo tower view!
Good place to have nice lunch/dinner with family.
Address : 3-3-1 Shiba-koen, Minato-ku Tokyo, 105-8560, Japan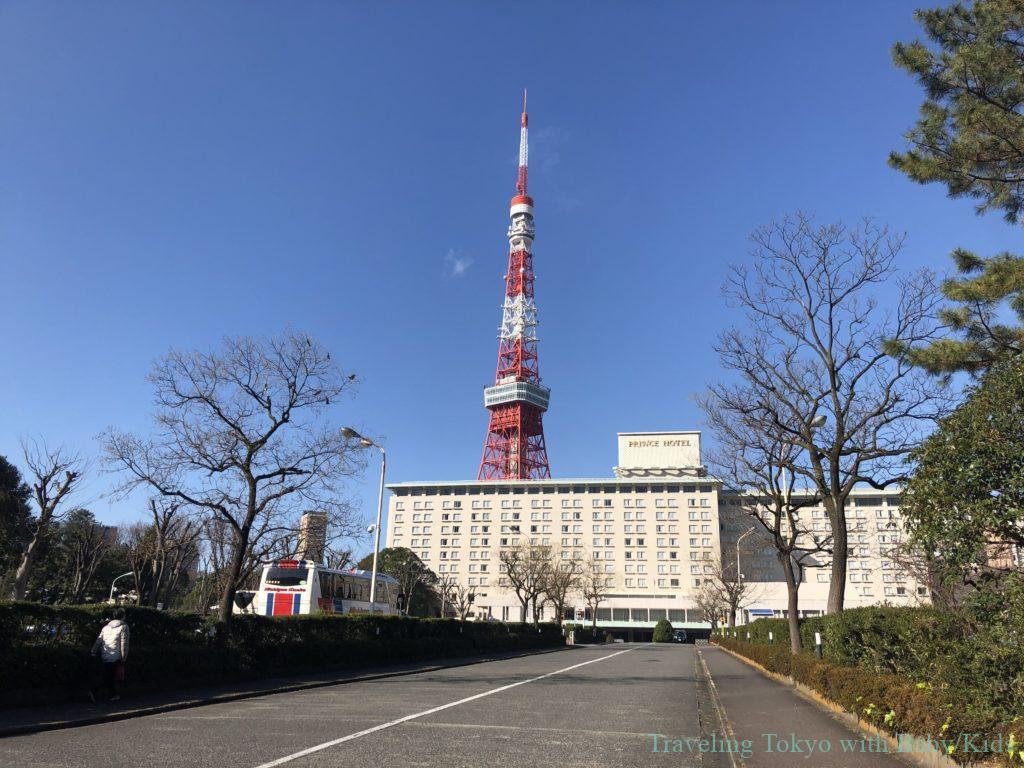 Address : 4-8-1, Shibakoen, Minato-ku, Tokyo, 105-8563, Japan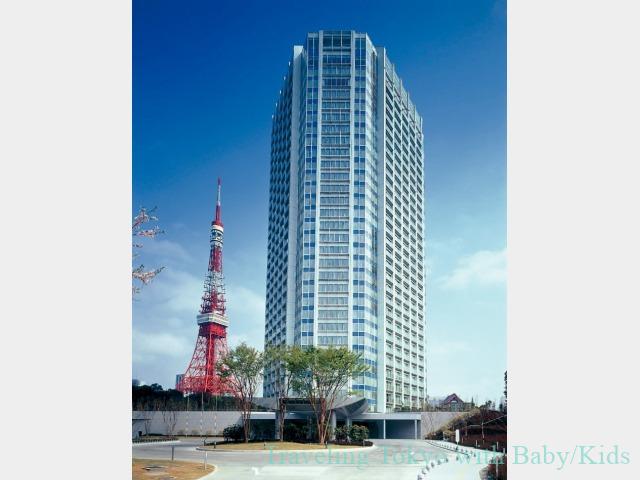 Tokyo Tower information (official website)
Access : https://www.tokyotower.co.jp/access/en.html

Opening hours :
Main Deck (150m) 9:00-23:00 (Last admission 22:30),
Top Deck Tour (150m&250m) 9:00-22:45 (Last Tour 22:00-22:15)

Admission fee : Adult 1,200yen~ 3,000yen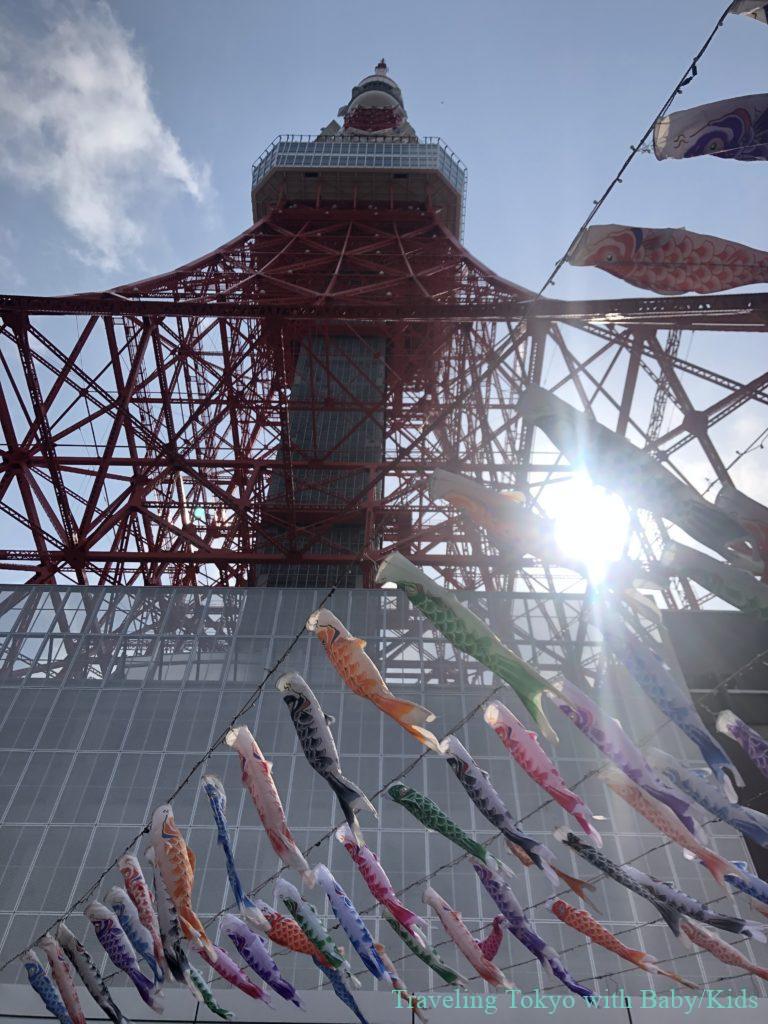 ---
Related articles
→How to enjoy Tokyo Skytree town with Baby/Kids

→New chillout spot near Tokyo tower "Waters Takeshiba"

---
Other articles