—–—– This playground had been closed by Aug 2023 —–—–
( Oh No,,,,, I loved this playground …..!! )
---
Needless to say, Tokyo Tower is one of the top icon of Tokyo sightseeing.
But nowadays it's more than observation deck – Indoor payed playground "RED Kids" has opened 2022.
Slide, Ball pool, Sand box, Trampoline, Drawings… many kind of attractions combined with digital arts are waiting for kids.
For older school kids, there are cool VR / e-sports attractions called "RED" on 1F, 3F, 4F, 5F.
Inside RED KIDS
Safe space for kids from baby to 12years old kids.
Friendly staffs are supporting kids.
Entrance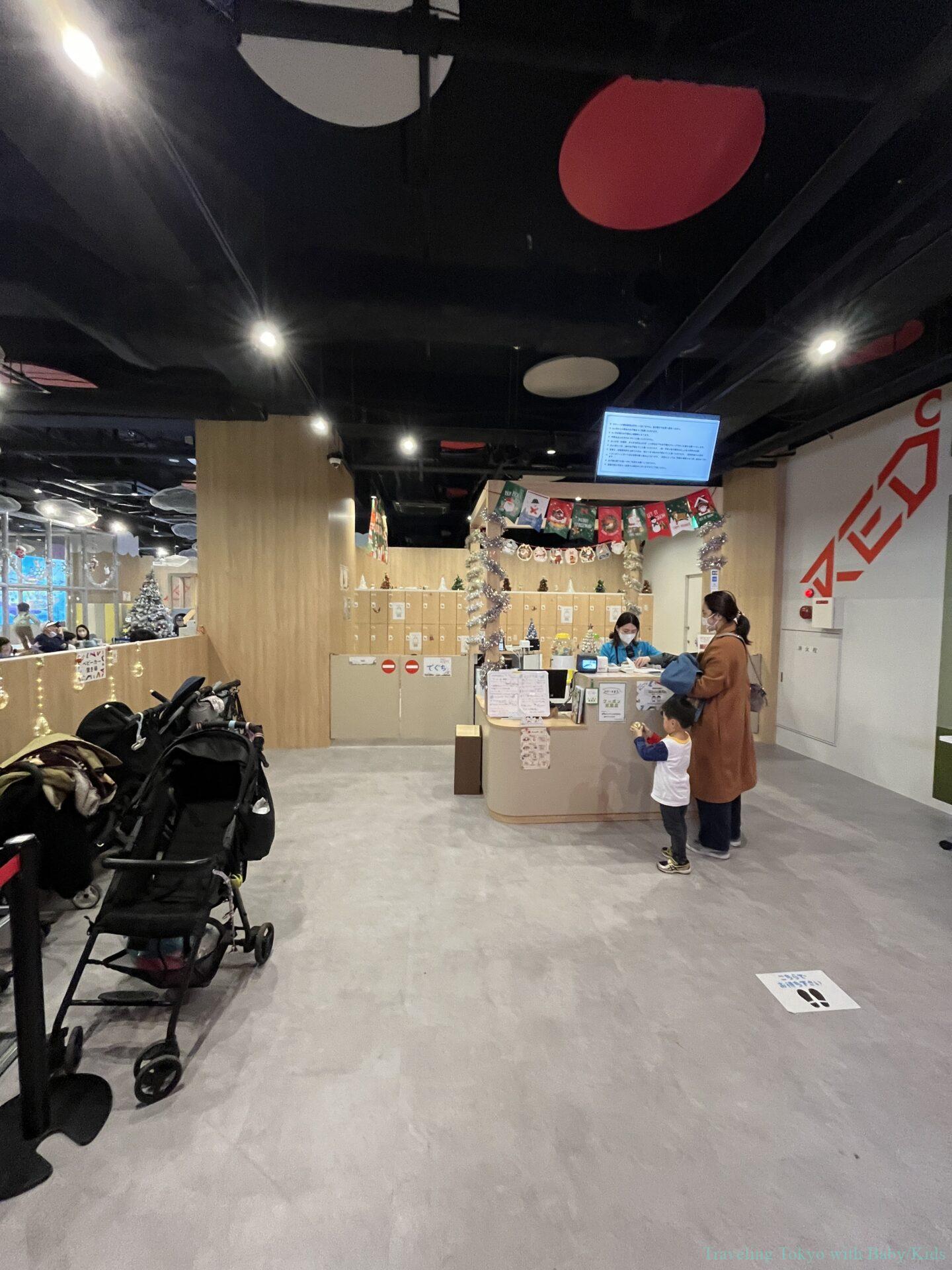 Ball Pool, Slide, Trampoline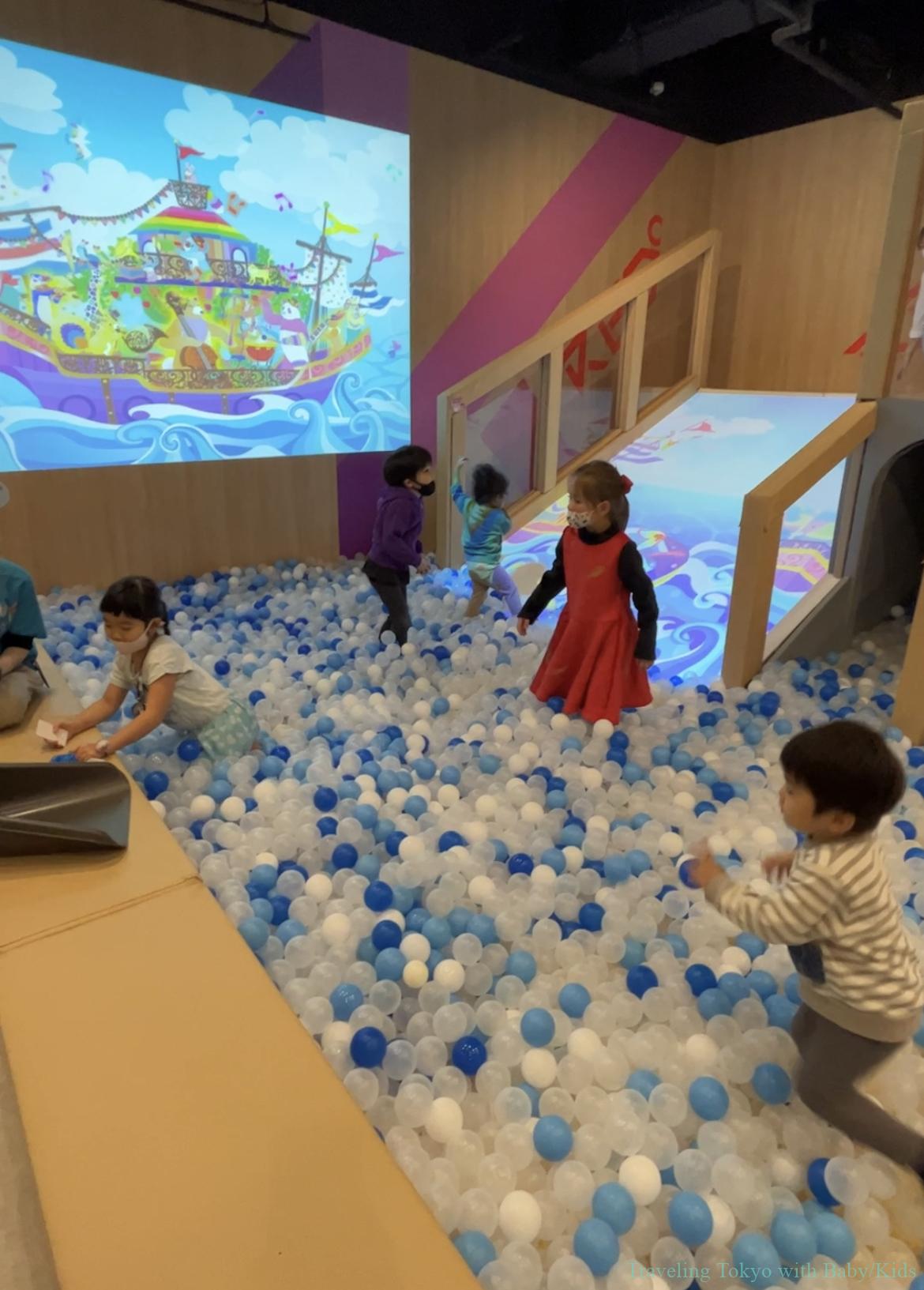 Sandbox with projection mapping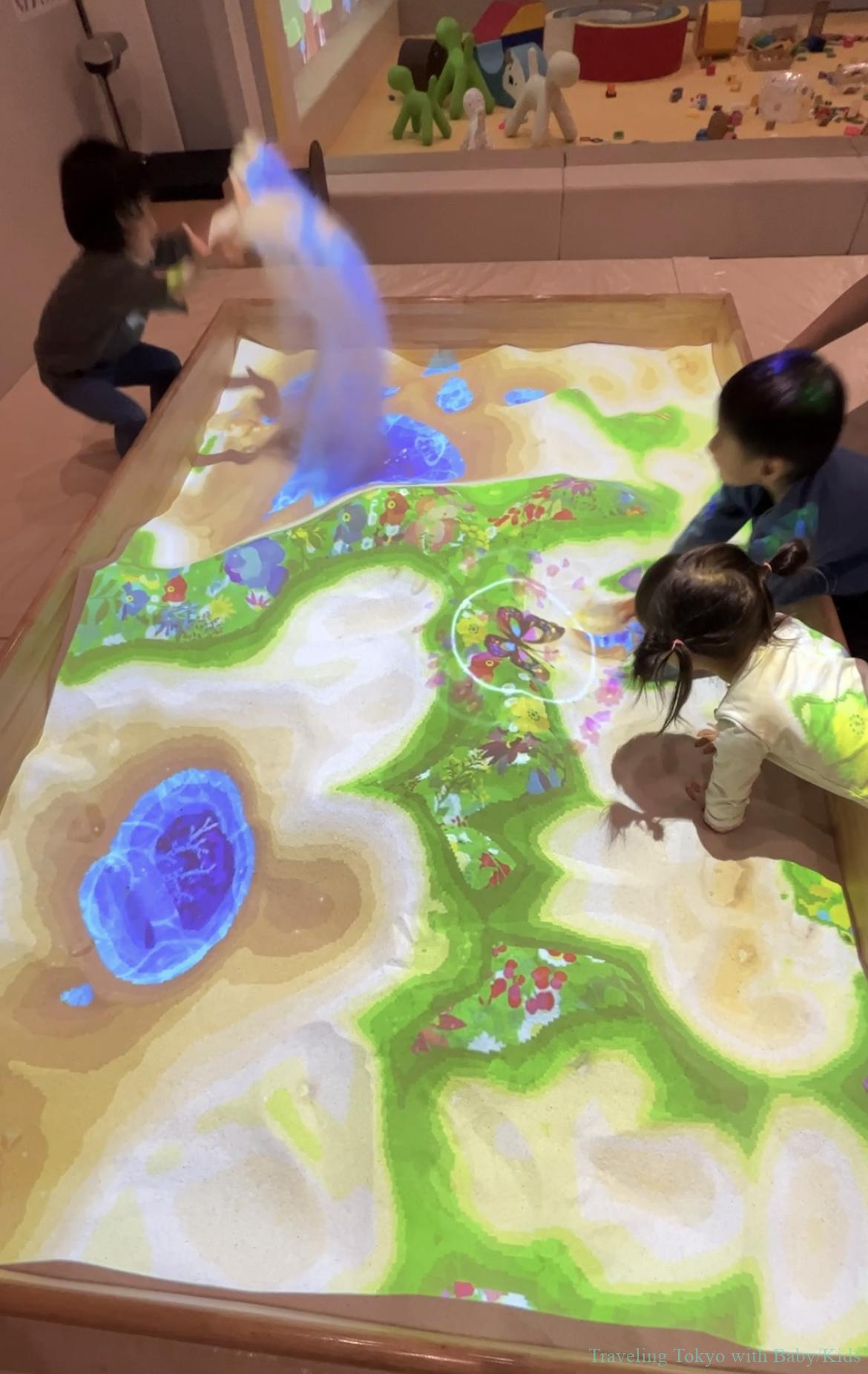 Drawing, and make it alive
Nursing room
Diaper changing board, and individual room for breast feeding is in the back.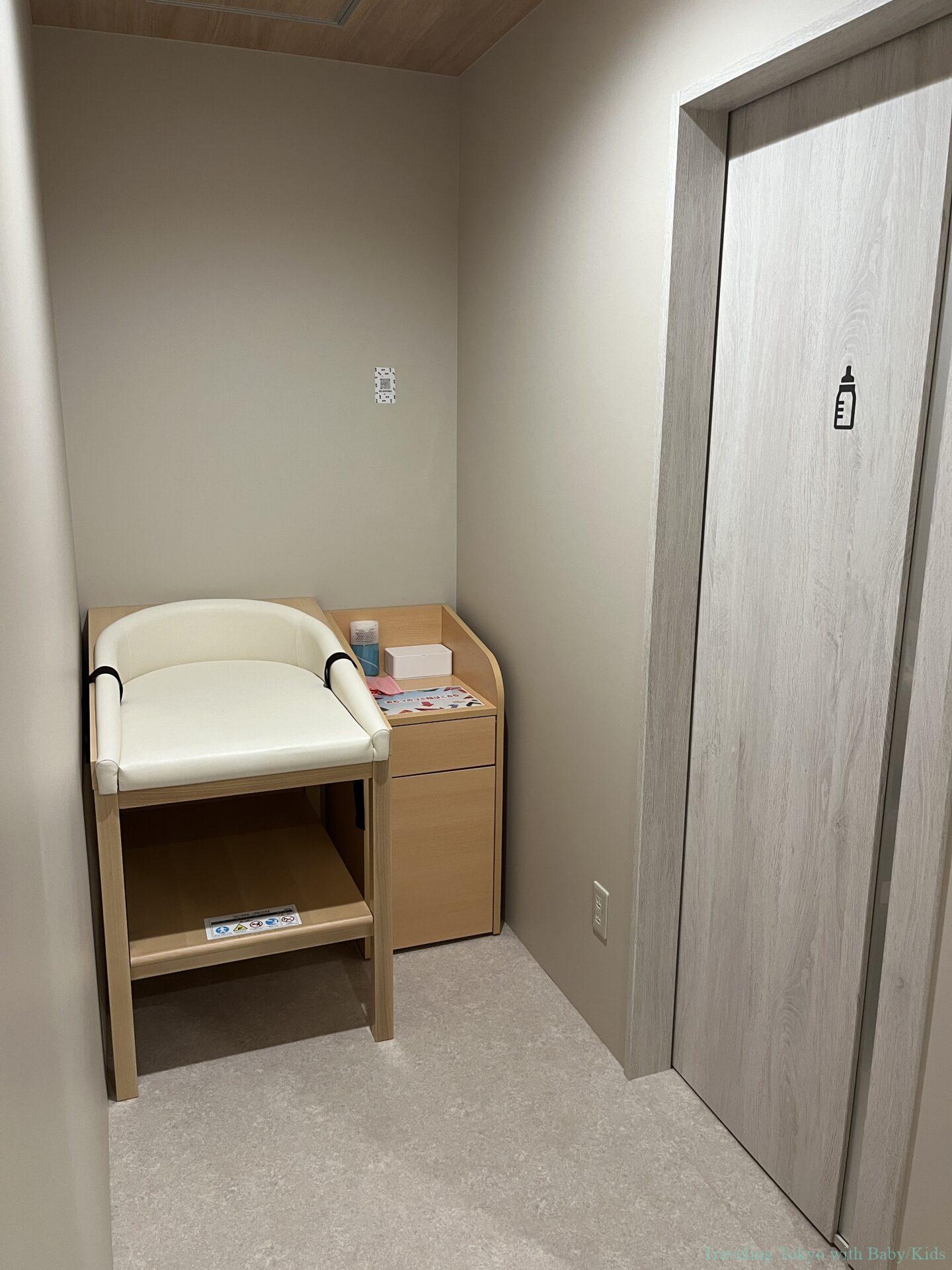 Location
It's 1F of Tokyo Tower.
*No food entry, there is food court on 2F.
*Toilet is outside of RED KIDS.
*Nursing room is inside RED KIDS.
Official website : RED KIDS

Address : Tokyo Tower Foot-town 1F, 4-2-8, Shiba koen, Minato-ku, Tokyo ( Link to Google Map)
Entrance fee
You can chose 1h ticket or free-pass ticket for entry. (please check latest info from official website.)
Kids (6month – 12years old)

Weekday : 1,200yen~ /1h, 2,000yen /1day free-pass
Weekend : 1,400yen~ /1h 2,400yen /1day free-pass


Adult (13years old ~)

Weekday : 800yen~ /1h, 1,200yen /1day free-pass
Weekend : 1,000yen~ /1h 1,600yen /1day free-pass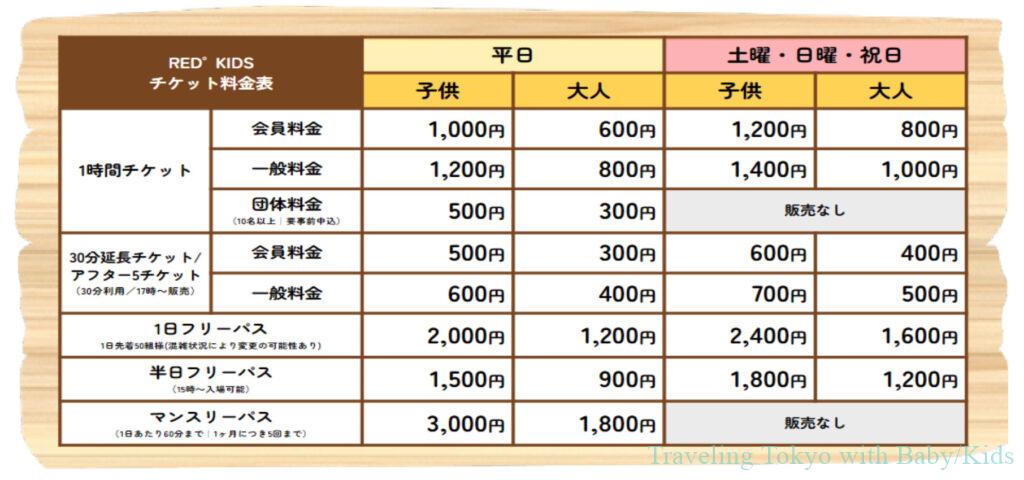 "RED TOKYO" for school kids / Adult
If your kids are older than around 10years old, another area "RED TOKYO" is worth to try. ( It's on 1F, 3F, 4F, 5F )
You can try many kinds of cool VR games include motor cycle, drone, cycling, mind game, golf, etc.
Need reservation online.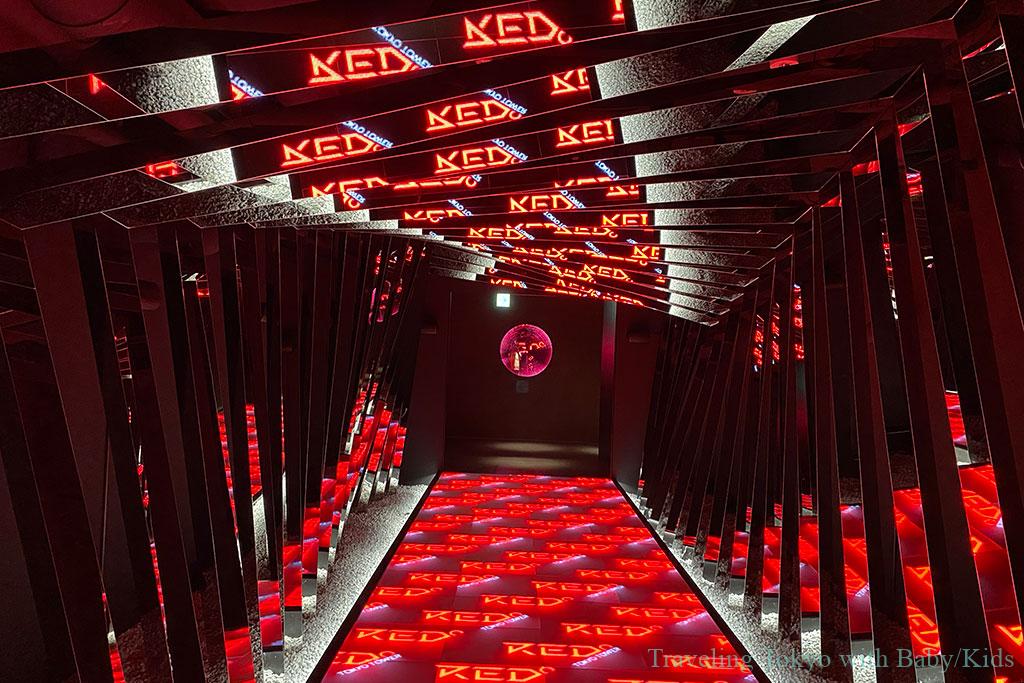 (photos from official)
Tokyo Tower Observation deck
To going up and look around, approx.1-2hours.
Access guide : https://www.tokyotower.co.jp/access/en.html

Admission fee for observation decks : Adult 1,200yen~ 3,000yen
---
So when you plan to visit Tokyo Tower, I suggest to set aside time for RED !
---
Related articles
Best route to Tokyo Tower with baby / kids
Is there any other spot for family around Tokyo Tower, within walking distance?
17 Best Indoor Playground for Children in central Tokyo