Of course Tokyo Tower is one of the famous sightseeing place – After Tokyo Tower visit, Is there any other place we can spend some time in neighbor?
We don't want to walk in vain to look for kids-friendly place… So here are some hints.
Basic information of Tokyo Tower
There are two observation decks, and shopping / restaurants area on 1F ~ 5F.
It will take about 1hour ~ 1.5 hours to see inside Tokyo Tower in average.
Access guide : https://www.tokyotower.co.jp/access/en.html

Admission fee for observation decks : Adult 1,200yen~ 3,000yen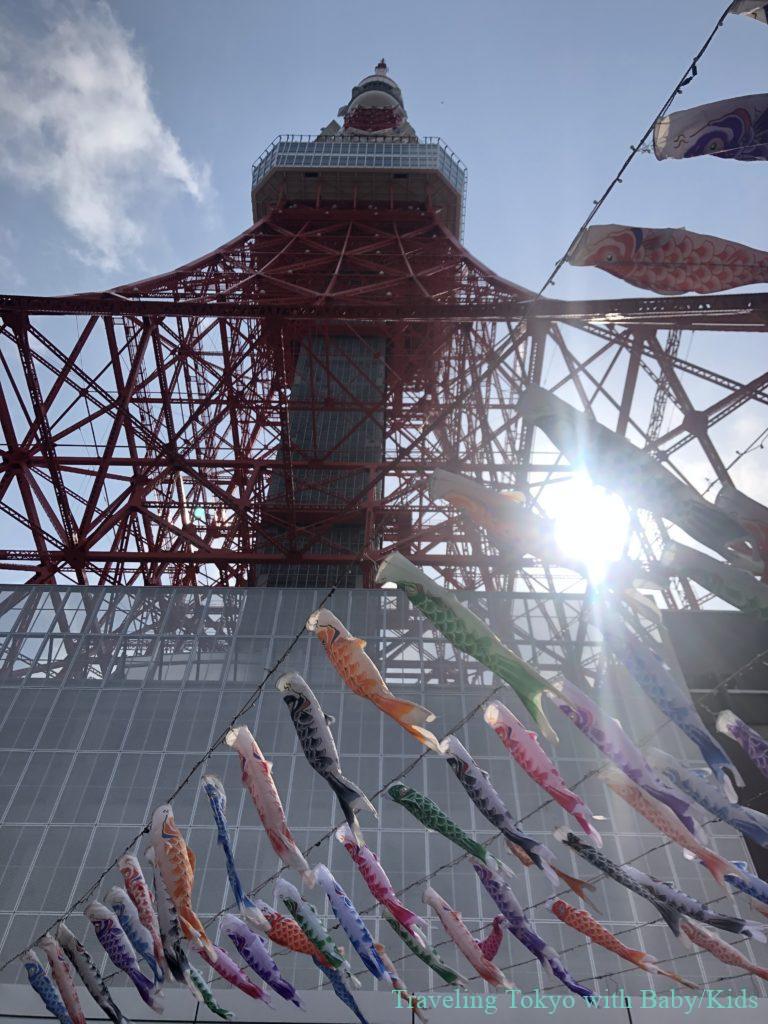 ---
Other stop-by spots around Tokyo Tower
— by walk with children situation —
There is cool-shaped temple called Zojoji near Tokyo Tower. Zojoji is temple of Jodo shu, founded in 1393.
Photogenic collaboration of Tokyo tower & this temple architecture attracts many photographers from all of the world.
Zojo-ji Temple (official website)

Address : 4-7-35, Shiba-park, Minato-city, Tokyo, Japan (Link to Google MAP)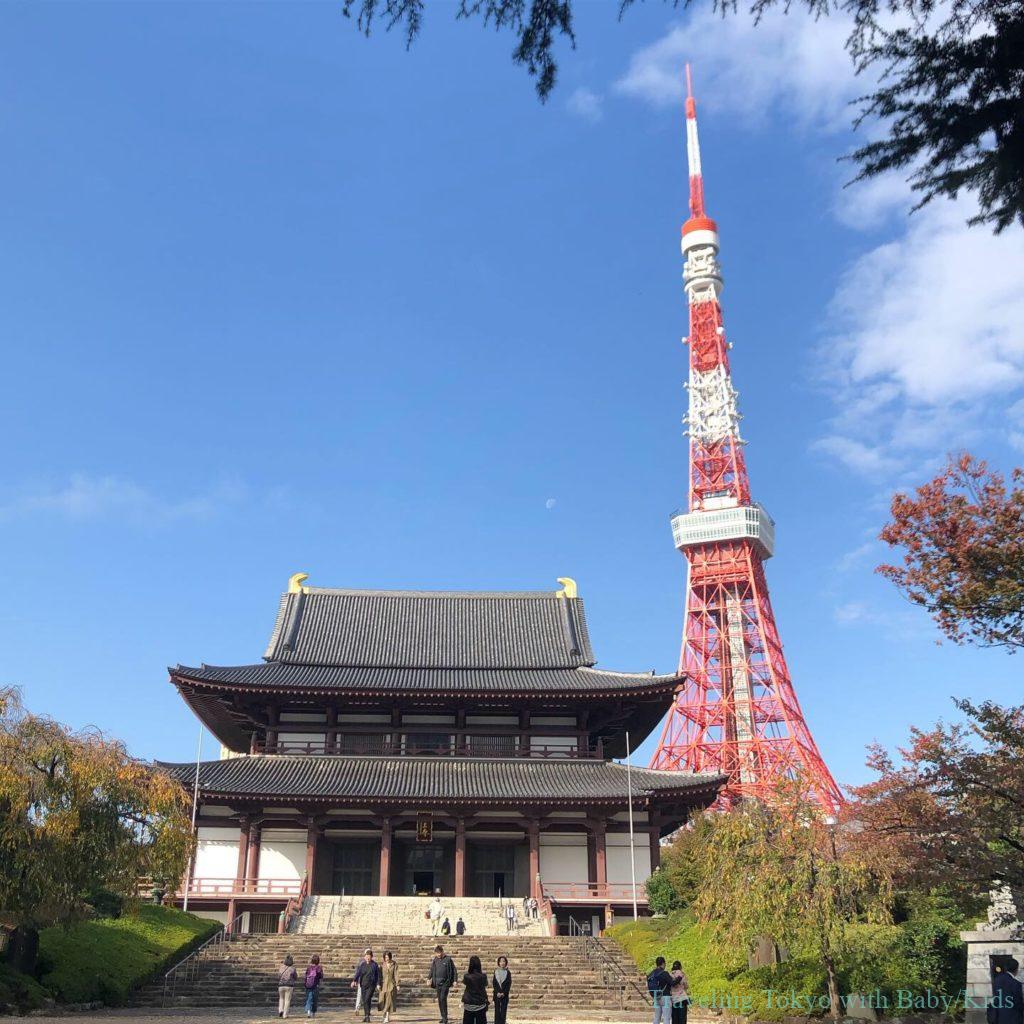 ---
Shiba park is wide park around Tokyo tower.
There are roughly two areas in Shiba park. (North side / South side)
Both nice and peaceful to chill out with baby / toddler.
North side :
Small children's playground near "Onari-mon" station. It's more for toddler or pre-school kids.
—> Location (Link to Google MAP)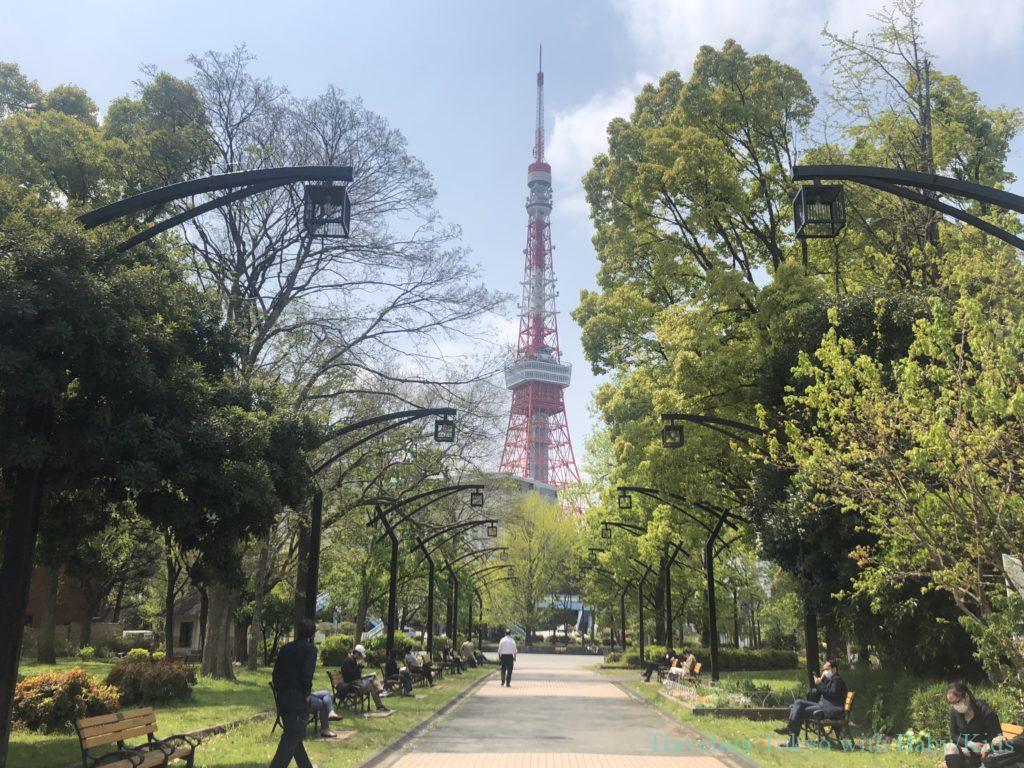 South side :
Lawn area near "Shiba-park" station. There are wide lawn area for chilling. Pram tree / Cherry Blossom tree / Gingko trees are making beautiful scenes here.
*No children's playground tools here.
—> Location (Link to Google MAP)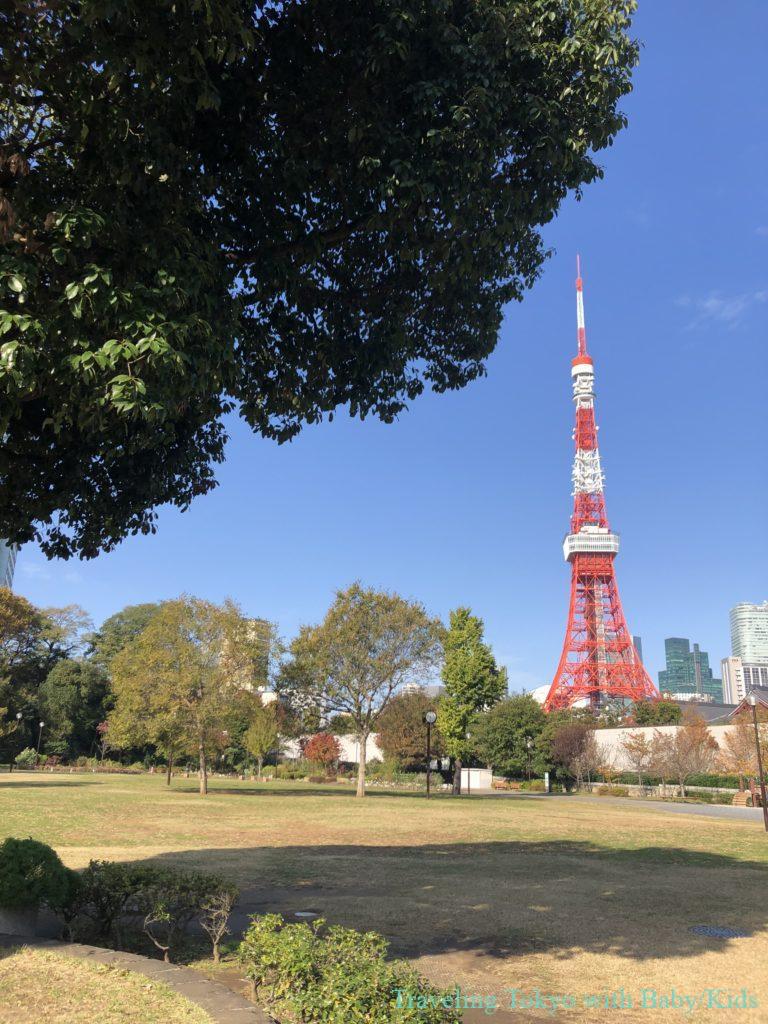 ---
---
Instagrammable photo spot
Have you seen this photo?
This place became famous by instagram.
It's stair from underground parking near Ukai, high-class Japanese restaurant around Tokyo Tower – recently there are line of people to take photo here.
Where is this place?
—> Address : 4-5-17, Shibakoen, Minato-ku, Tokyo, Japan (Link to Google MAP)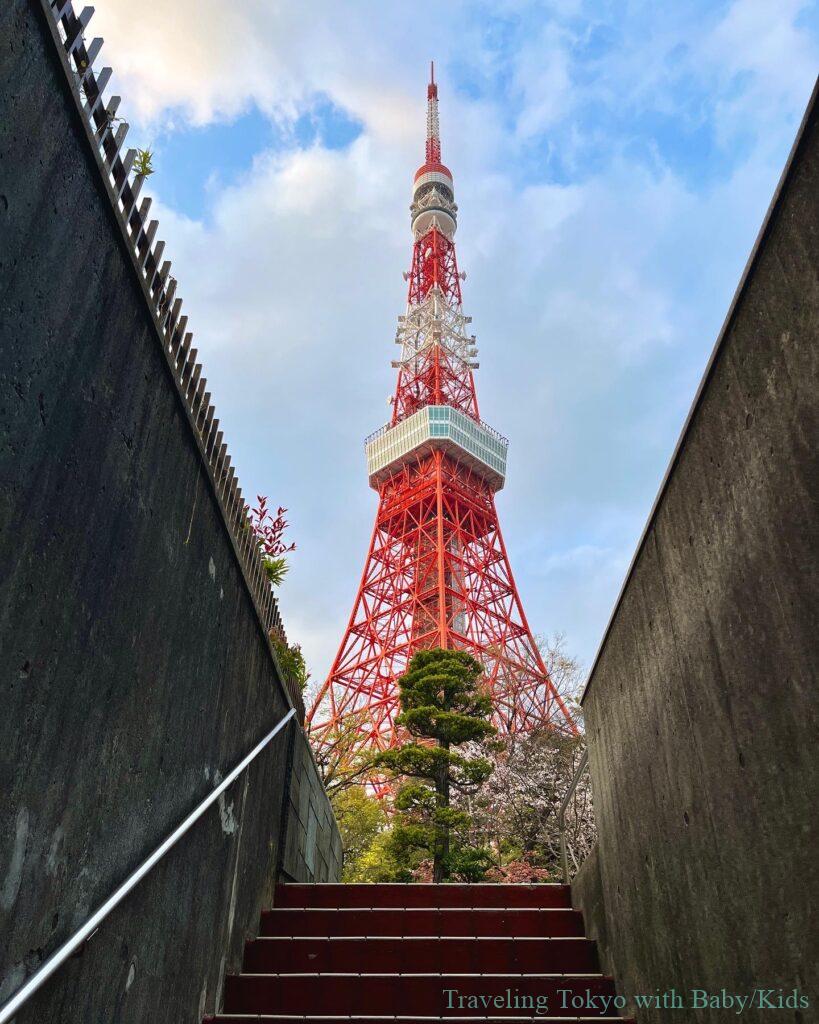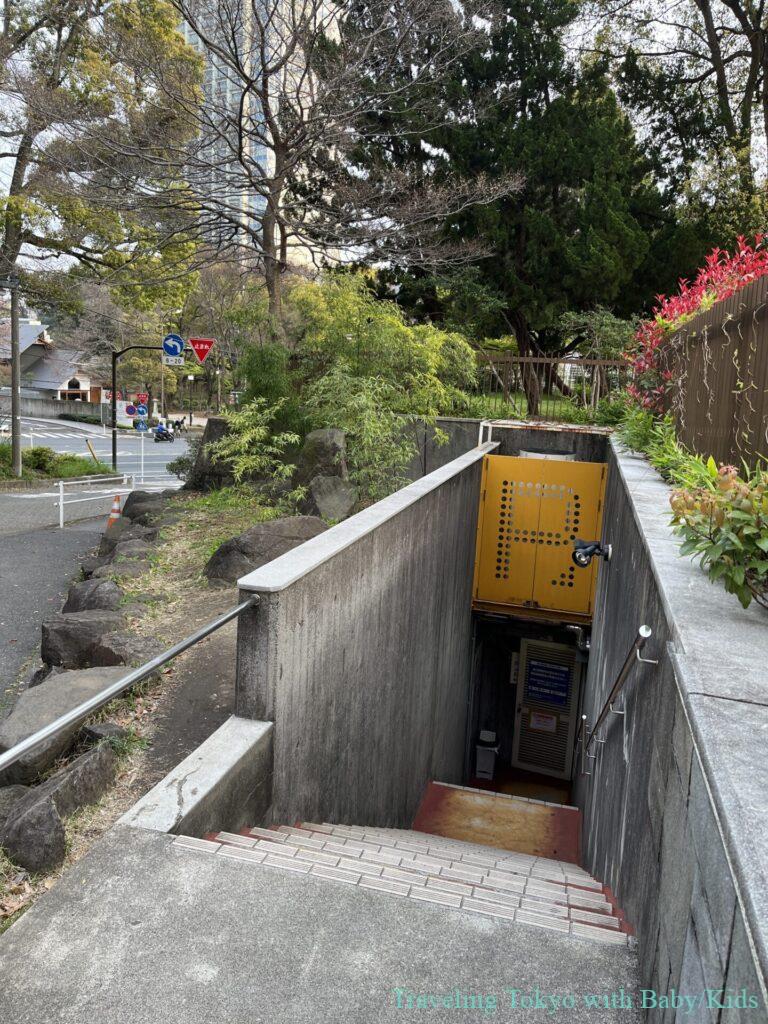 ---
Bakery cafe-restaurant ( Belgium origin ) in between north side and souse side of Shiba-park.
You can have good healthy lunch, good breads, cake, and coffee.
There are table inside and outside. Take away coffee & bread for Shiba-park is nice too.
Le pain quotidien (Official website)
Le pain quotidien (Link to Tabe-log page)

Address : 3-3-1, Shibakoen, Minato-ku, Tokyo, Japan (Link to Google MAP)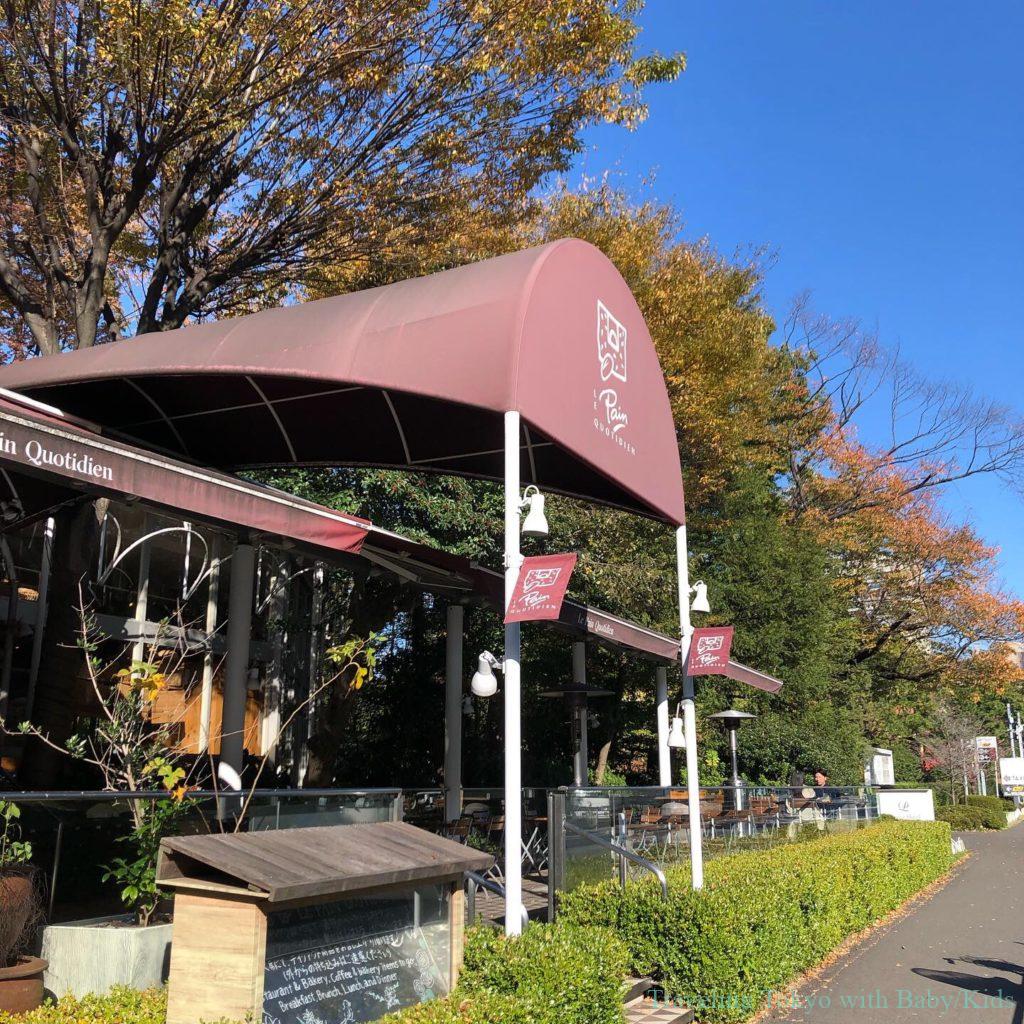 ---
---
Ukai Japanese Restaurant
Tofuya Ukai is High-class Japanese traditional restaurant, you can enjoy special Japanese dishes at authentic Japanese house.
Lunch course available only weekdays (7,300yen~), better make reservation.
Tofuya Ukai Shiba (Official website)

Address : 4-4-13 Shiba-koen, Minato-ku Tokyo, Japan (Link to Google MAP)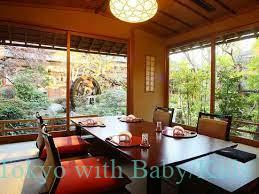 ---
Prince Hotels
There are two Prince Hotels near Tokyo Tower,
Both comfortable with great Tokyo tower view – They have nice cafe / restaurants on 1F Guest visitor can enter.
Tokyo Prince Hotel (Official website)

—> Cafe & Bar Tower View Terrace (Link to official page)

Address : 3-3-1 Shiba-koen, Minato-ku Tokyo, 105-8560, Japan (Link to Google MAP)
*This hotel has pool for summer –> Family friendly Hotels with Pools in central Tokyo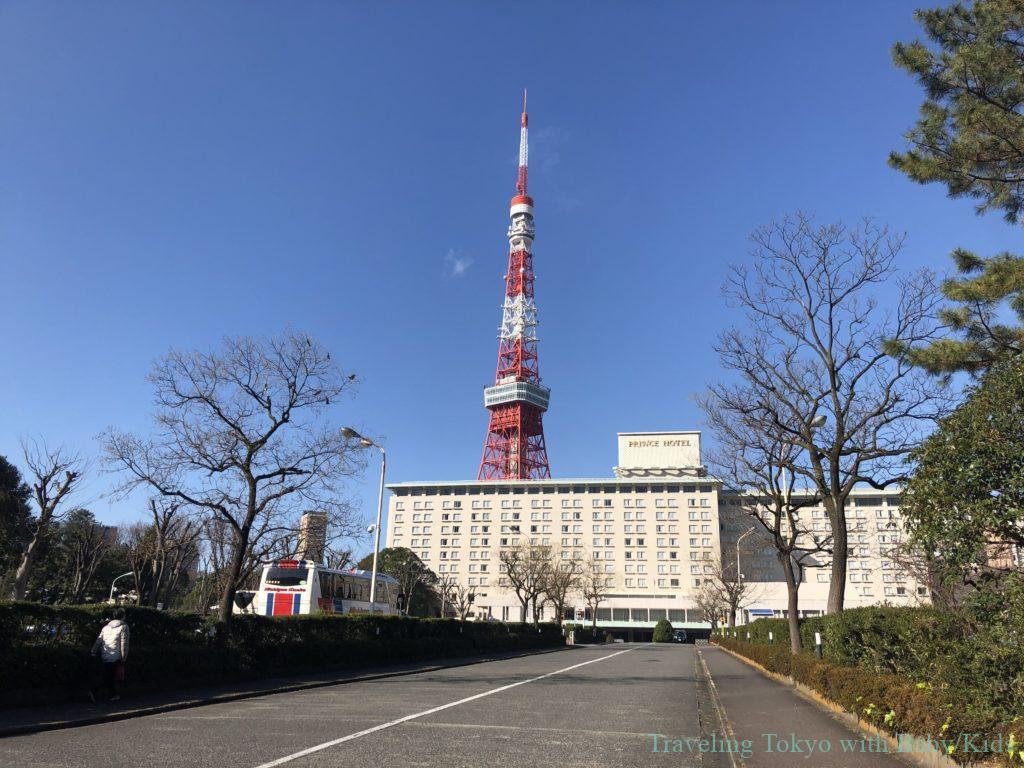 The Prince Park Tower Tokyo (Official website)

—> Cafe Lounge on 1F (Link to official page)

Address : 4-8-1, Shibakoen, Minato-ku, Tokyo, 105-8563, Japan (Link to Google MAP)
---
---
Related articles
Indoor playground inside TOKYO TOWER? [ RED KIDS TOKYO ]
Best route to Tokyo Tower with baby / kids ( with Stroller )

Mini Science museum in Toranomon, Tokyo (5min by car from here, Admission Free)

New chillout spot near Tokyo tower "Waters Takeshiba" (5min by car from here)

---
Other articles