In underground of Tokyo station, there are wonderful variety shops called "Tokyo Character street".
Many Character shop like Poke-mon, Hello-Kitty, Doraemon, Rilakkuma, Tomika, Plarail, Totoro(Studio Ghibli), Miffy, Moomin, Disney, Lego, and so on – are all gathered in this area.
Location
It's inside Tokyo station, B1F.
But Tokyo station is too vast and complicated for first visitor, also always so crowded,,,
So just remember this -It's in Ya-e-su side. not Marunouchi-side of station.

I recommend you to ask any staff "Where is Character street ?" Once you arrived at Tokyo station.
Tokyo Character street ( official website )
(It's within the First Avenue Tokyo Station)

Where : Underground of Tokyo station (Ya-e-su side)
Address: 1-9-1 Marunouchi, Chiyoda-ku, Tokyo, 100-0005 (Link to Google map)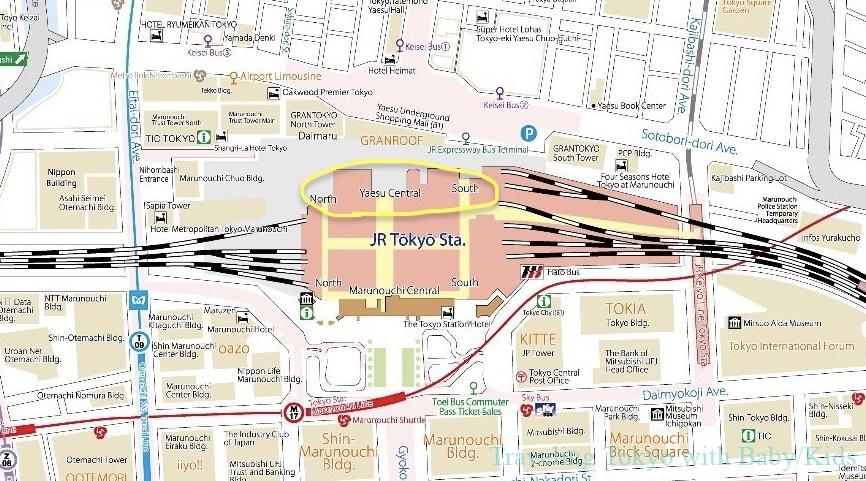 [ Floor Map ]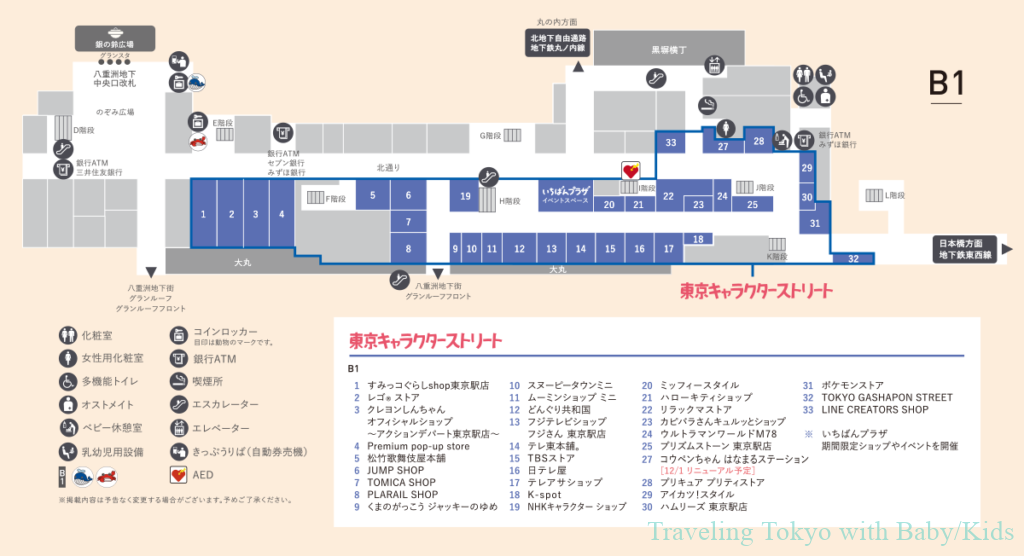 What kind of character shops are here?
About more than 30 shops of Anime / Manga / Game / Japanese TV / Japanese original character's specialty stores!
For boys, girls, teenagers, anime fans, anyone looking for souvenir to your home – find your favorite from this massive number of character goods / toys.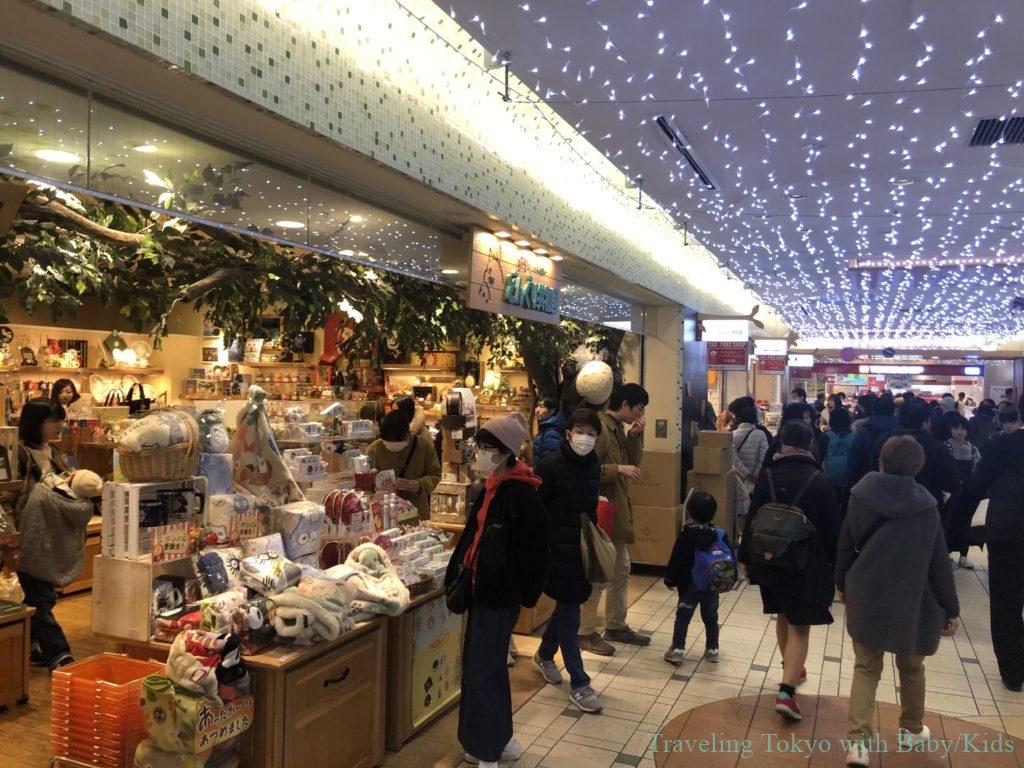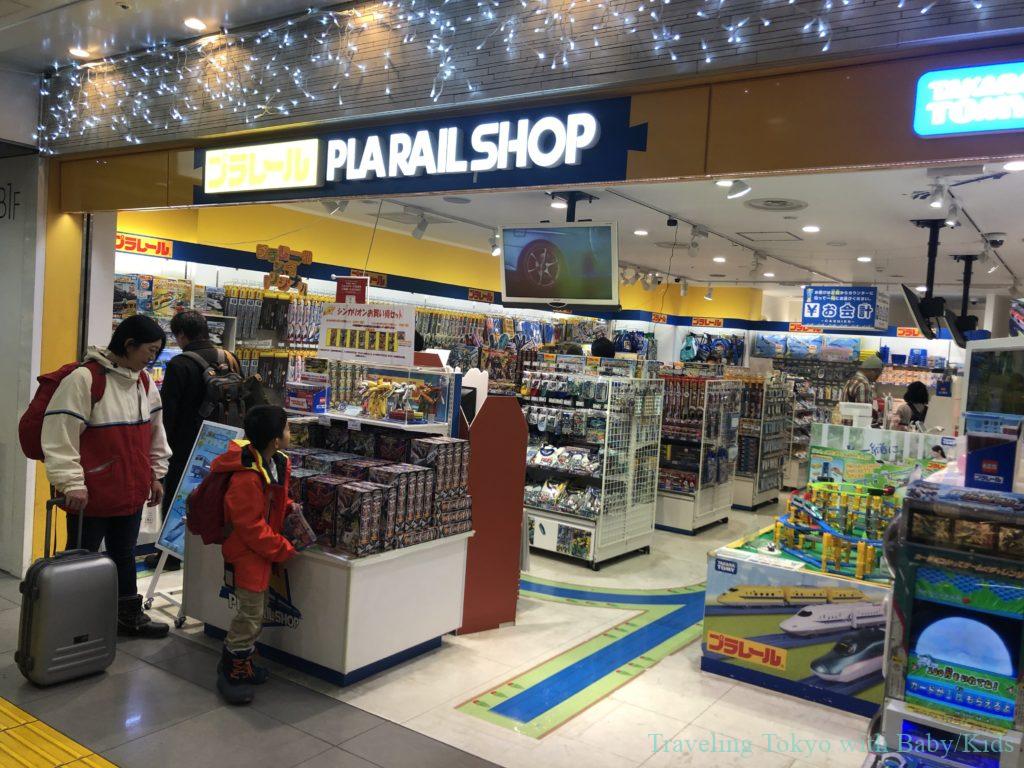 ---
[quads id=2]
---
Which store is recommended?
For quick shopping, I recommend these following shops.
Toy Car / Train – TOMICA shop
TOMICA is one of the greatest Japanese toy brand.
This shop is full of TOMICA-Love.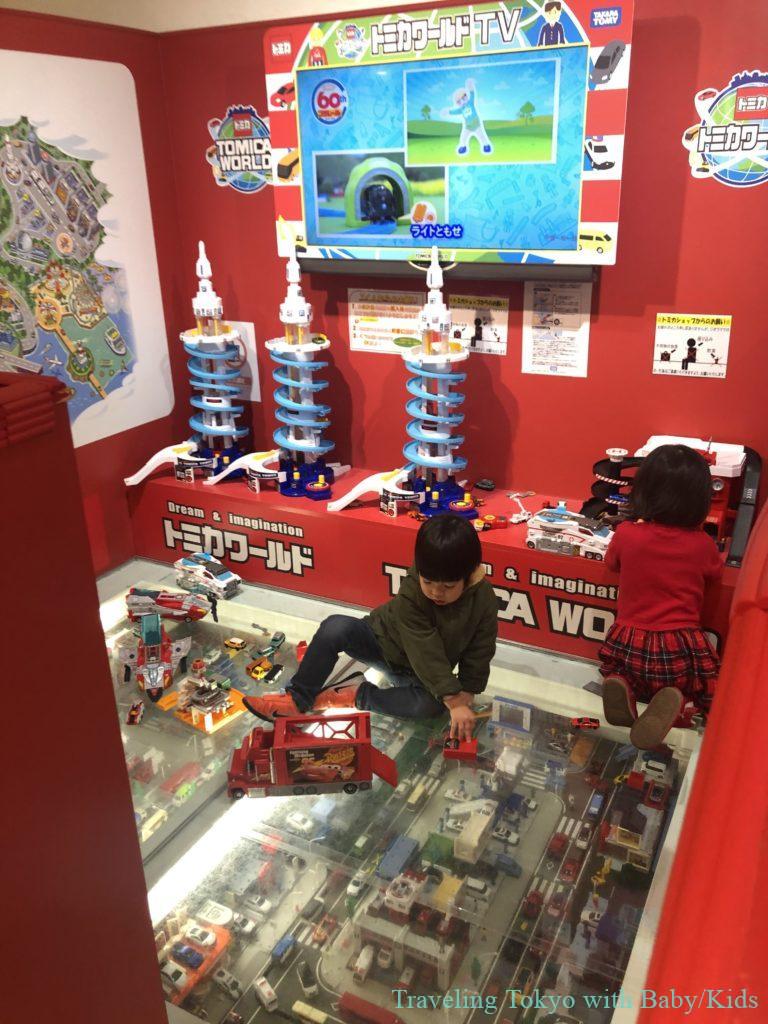 Ghibli shop
My neighbor Totoro, Spirited Away, Princess Mononoke, LAPUTA: Castle in the Sky, Kiki's Delivery Service,,, Ghibli has been created so many great works.
Please see them once with kids some day if you haven't watch yet.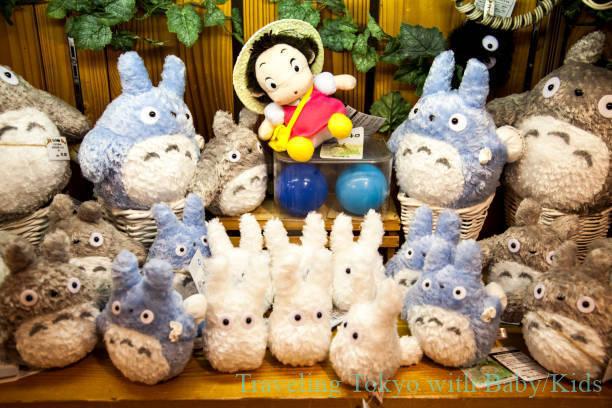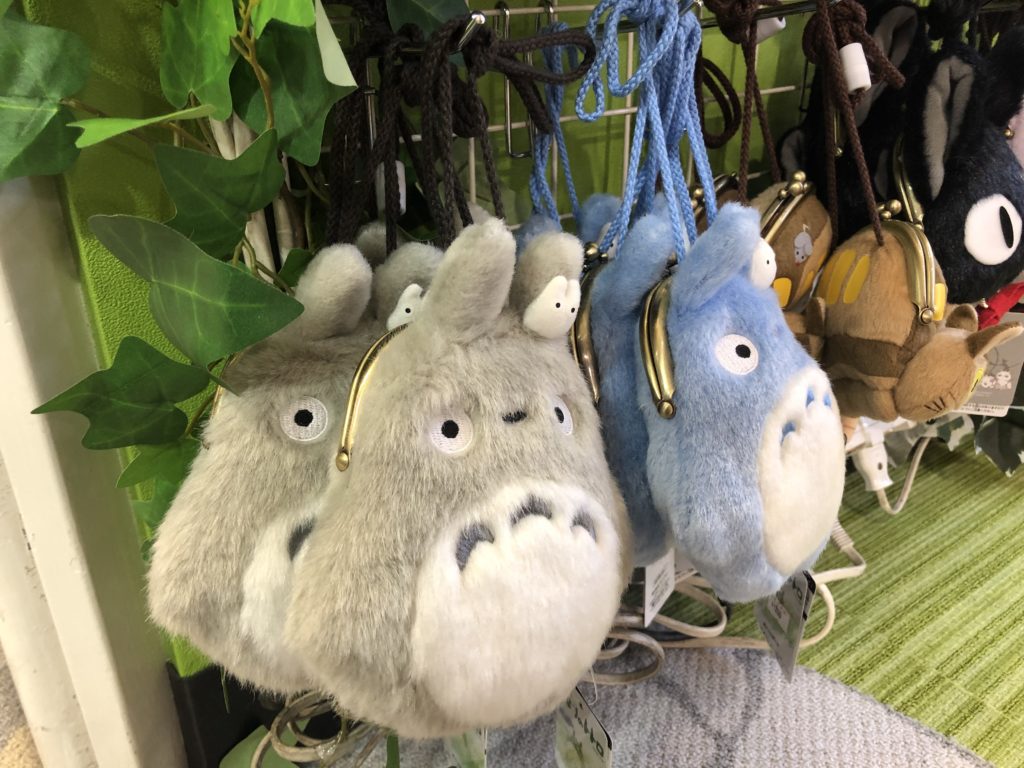 Capsule toy road (GASHAPON street)
Capsule toys are so popular for kids in Japan. (not only kids, but also adult)
There are hundreds of capsule toy machines at this area.

*Capsule toy is called "Gacha-Gacha" in Japanese.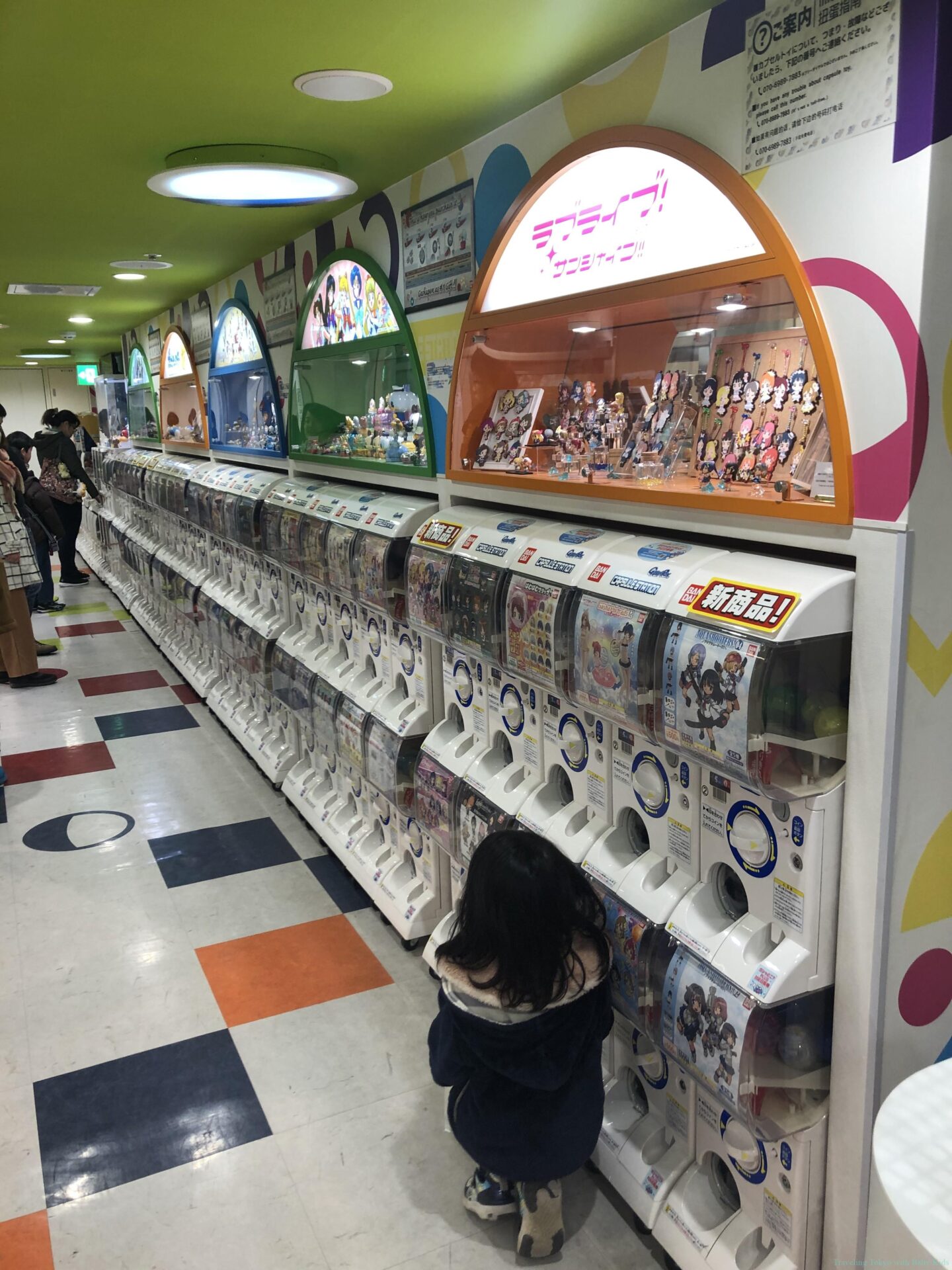 ---
[quads id=2]
---
Tokyo Okashi Land (Snacks)
Also Japanese Okashi(=snack) street is fun for kids too.

Next to Character street area, Japanese top 3 snack company (Carbee, Morinaga, Glico) has souvenir shops.

I ate handmade Jaga-riko of Calbee with my friends kids after shopping, it was tasty !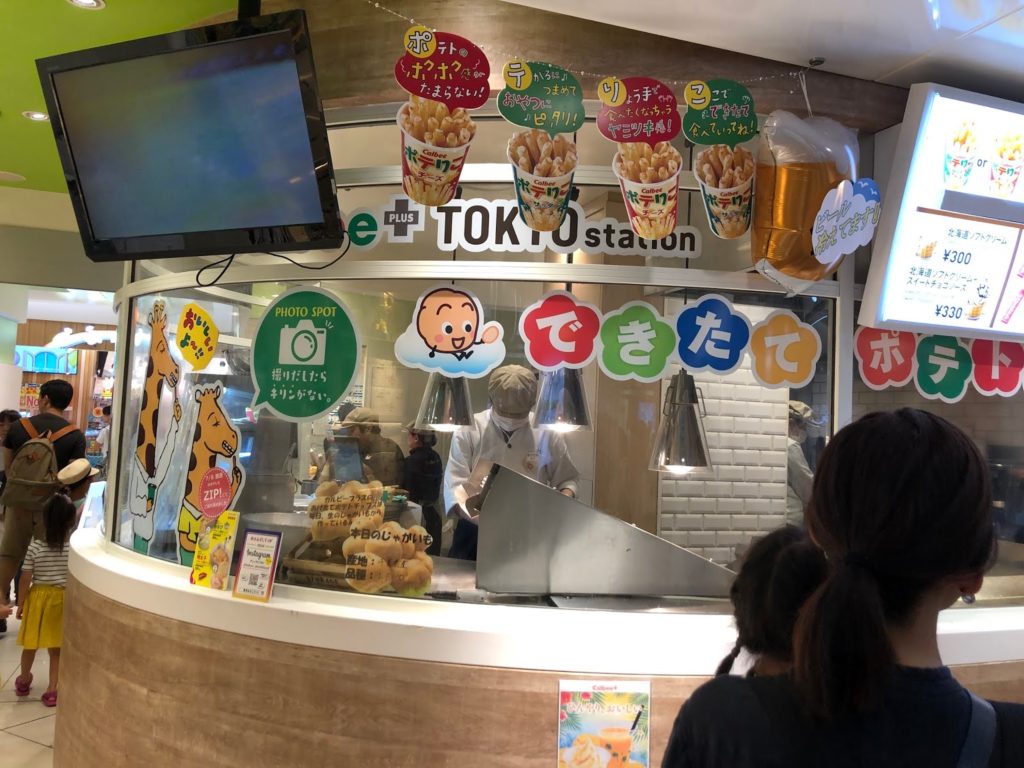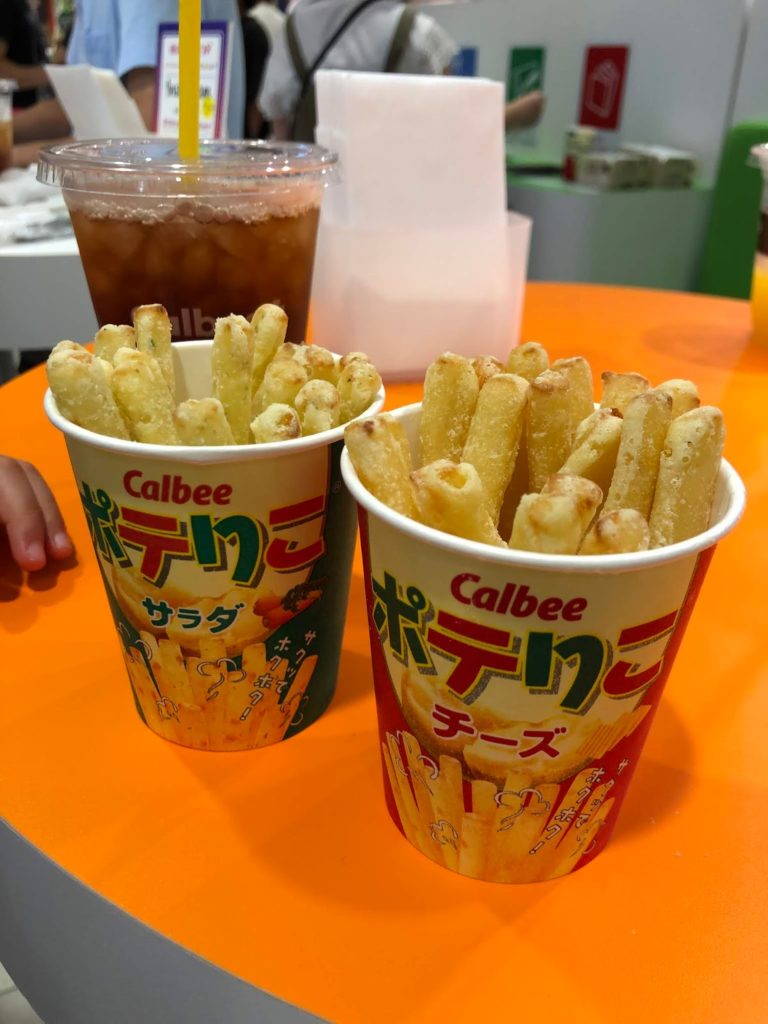 Just cooked!
Tokyo Ramen street (Noodle shops)
For someone more hungry, "Tokyo Ramen street" is fun to explore. (on the same floor, B1F)
Popular 8 ramen shops are waiting for you.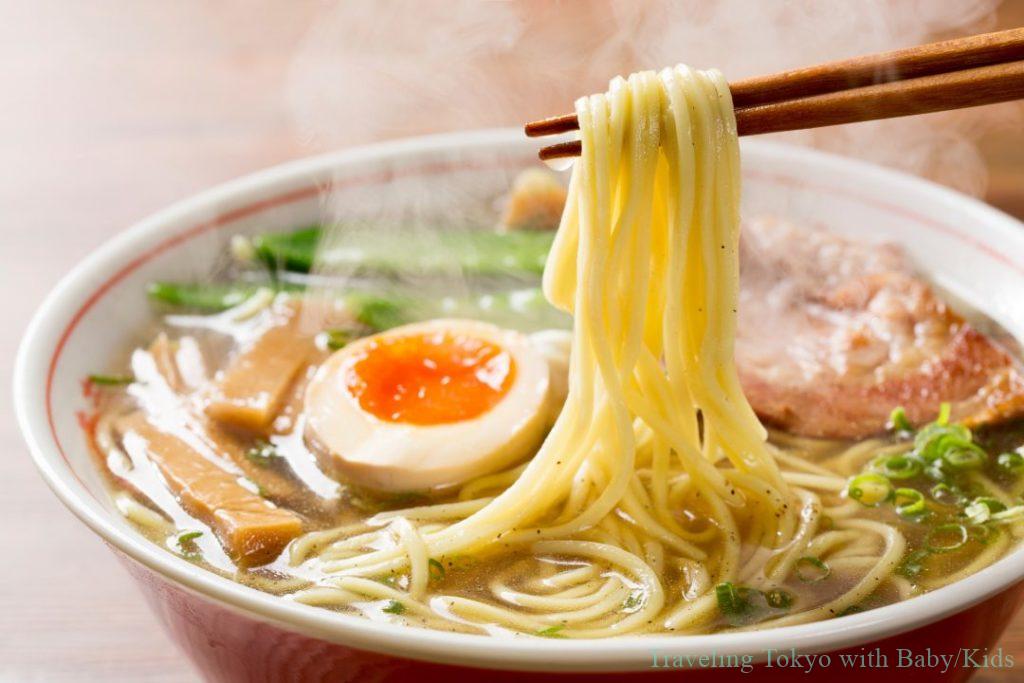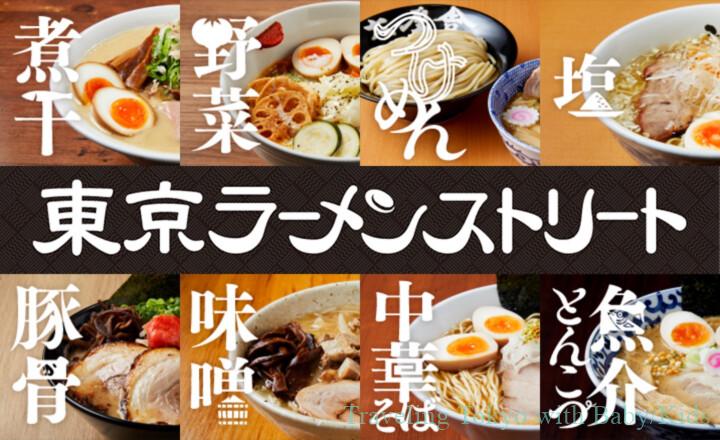 Nursing room
Nursing room is at the end of the Character Street.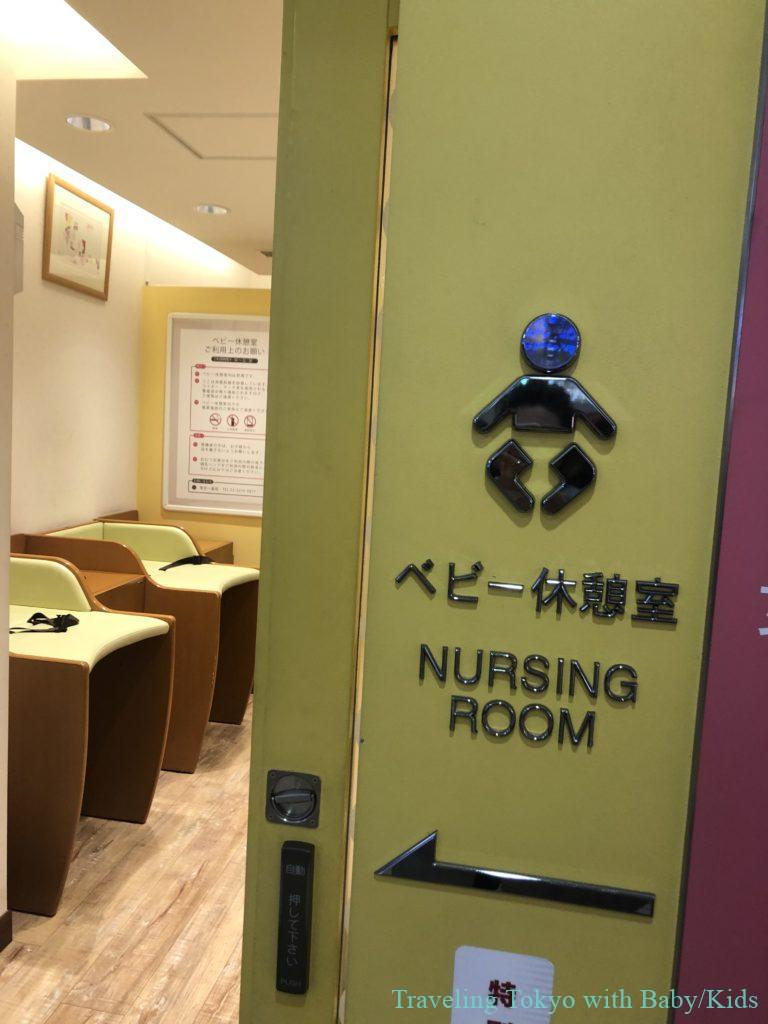 ---
Related Articles
Shopping area inside the ticket gate of Tokyo Station

Toy store in Ginza "Hakuhin-kan"

Pokemon center DX Tokyo (about 10min walk from here)

For train lover kids – train observation deck (about 10min from here)
---
Other articles