After or before Pokemon-center Tokyo DX, stop by this section too.
Opened in 1933, Nihonbashi-Takashimaya is a historic, well-established department store in Tokyo.
This label has strong trust by Japanese people for long time – Like Harrods in London, Bloomingdale's in N.Y.
Let me share my favorite section of Nihonbashi Takashimaya for family.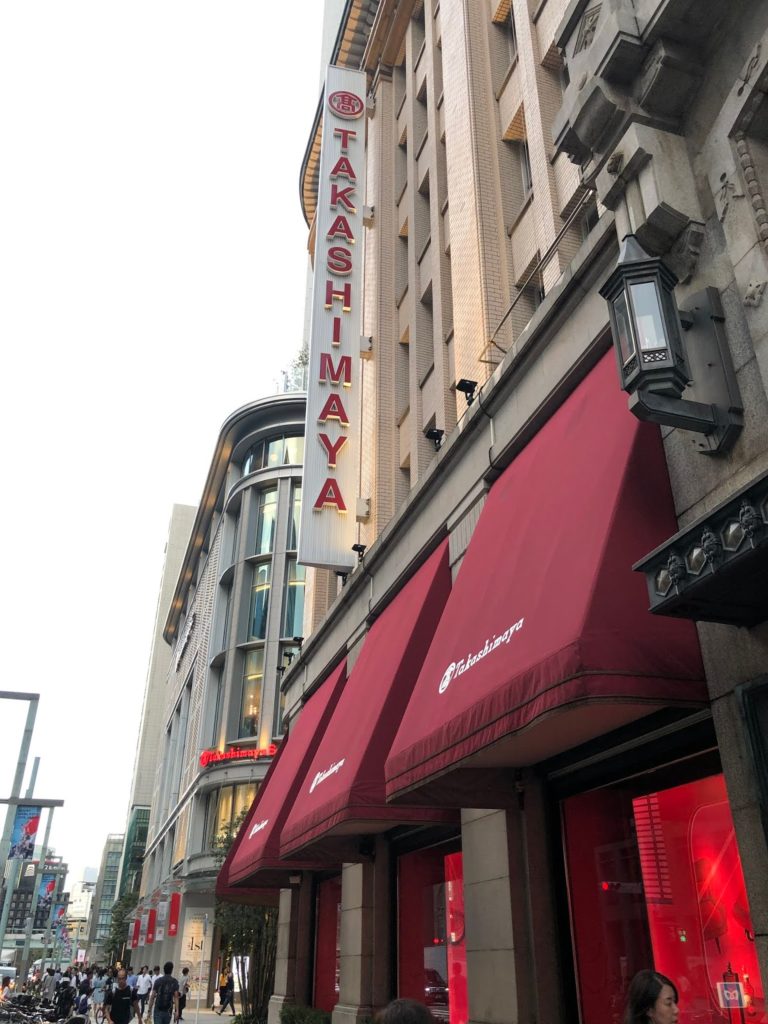 Location
It is located in near Tokyo Station, less than 10min walk from Tokyo station.
Or direct access from Nihonbashi subway station.
Nihonbashi Takashimaya has 4 buildings –
Main Building : Classic building built in 1933, designated as important cultural asset of Japan. Children's clothes and toy section are in here
Annex – New building opened in 2018. Most recent trend shops, cafes, and restaurants
East building – Pokemon Center is in here
Watch maison – Watch specialty store
Nihonbashi Takashimaya Department store ( Official website )

Address: 2-4-1 Nihombashi, Chuo-ku, Tokyo 103-8265 ( Link to Google Map )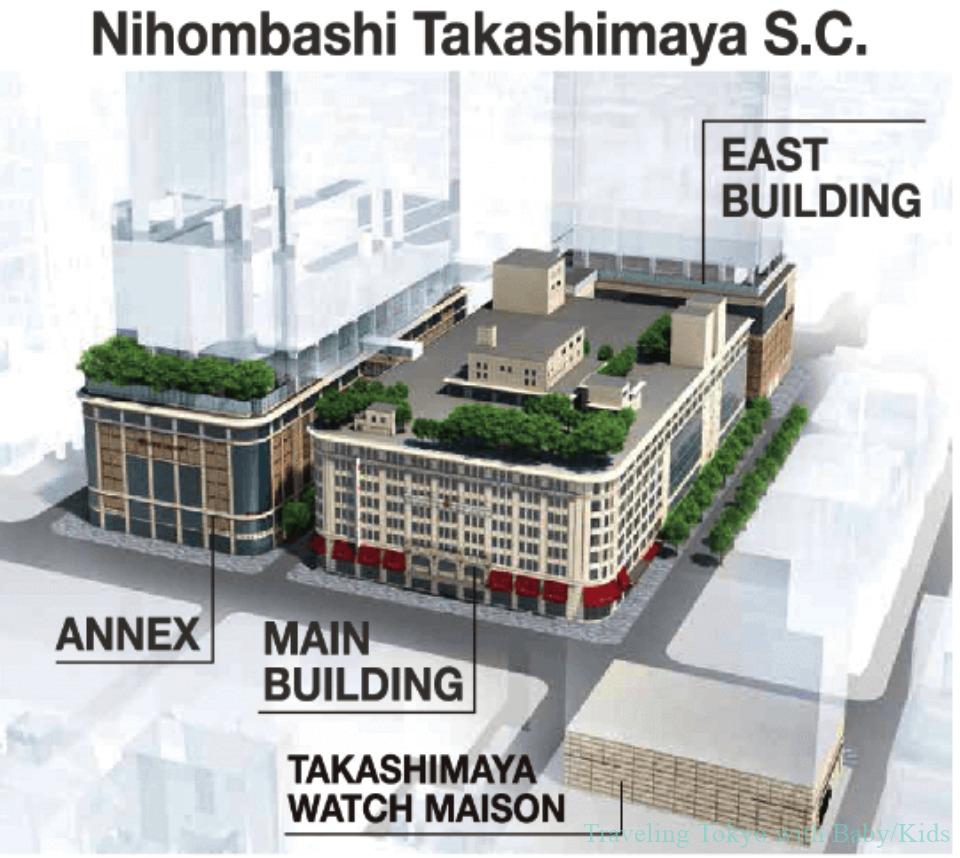 Baby / Children clothes section
Toys section
Baby & Child goods / clothes section is on 5th Floor of main building.
Kindly, there are many toy samples any kids can play with… Parents can shop while kids are playing happily.
Of course nursing room, diaper changing area are always welcome to use.
Kids wear brands they have :
Takashimaya original brand for baby (70~80cm only)
Bonpoint and more
All of kids-product selection are really nicely selected.
From high-quality clothes to reasonable toys, sometime I found great goods I've never seen before.
Toys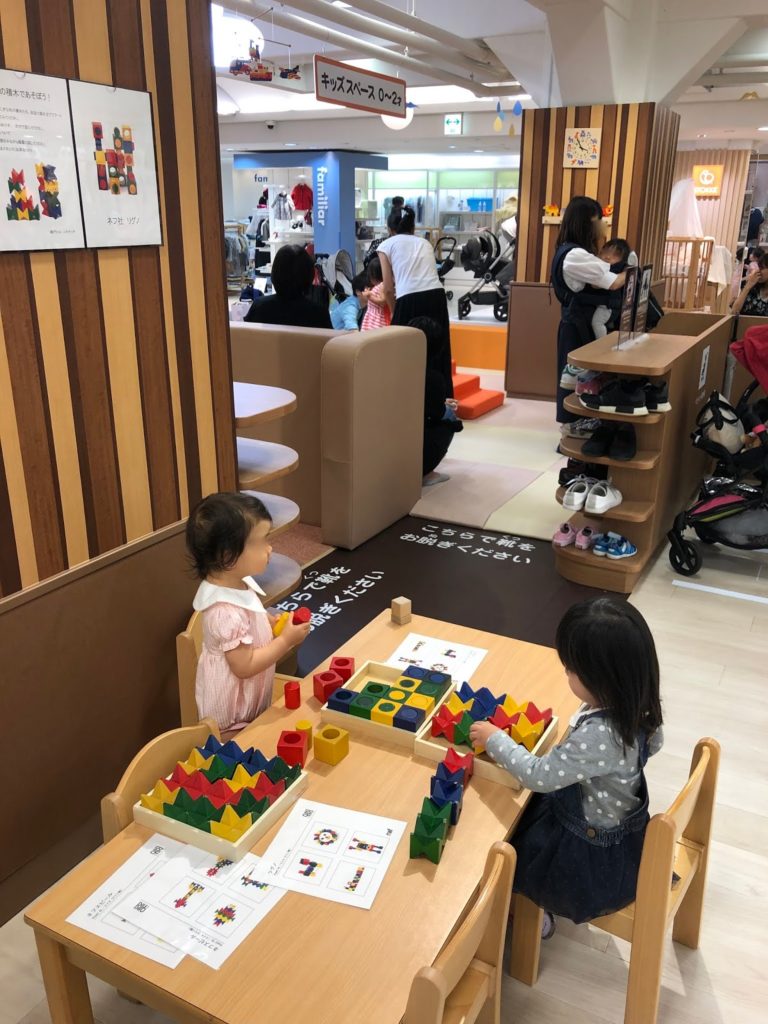 Pokemon Center Tokyo DX
Pokemon Center Tokyo DX and Pokemon Cafe is on 5F of East Building.
→More about Pokemon Center Tokyo DX and Pokemon Cafe in Tokyo Nihonbashi
*Pokemon Cafe requires online reservation in advance.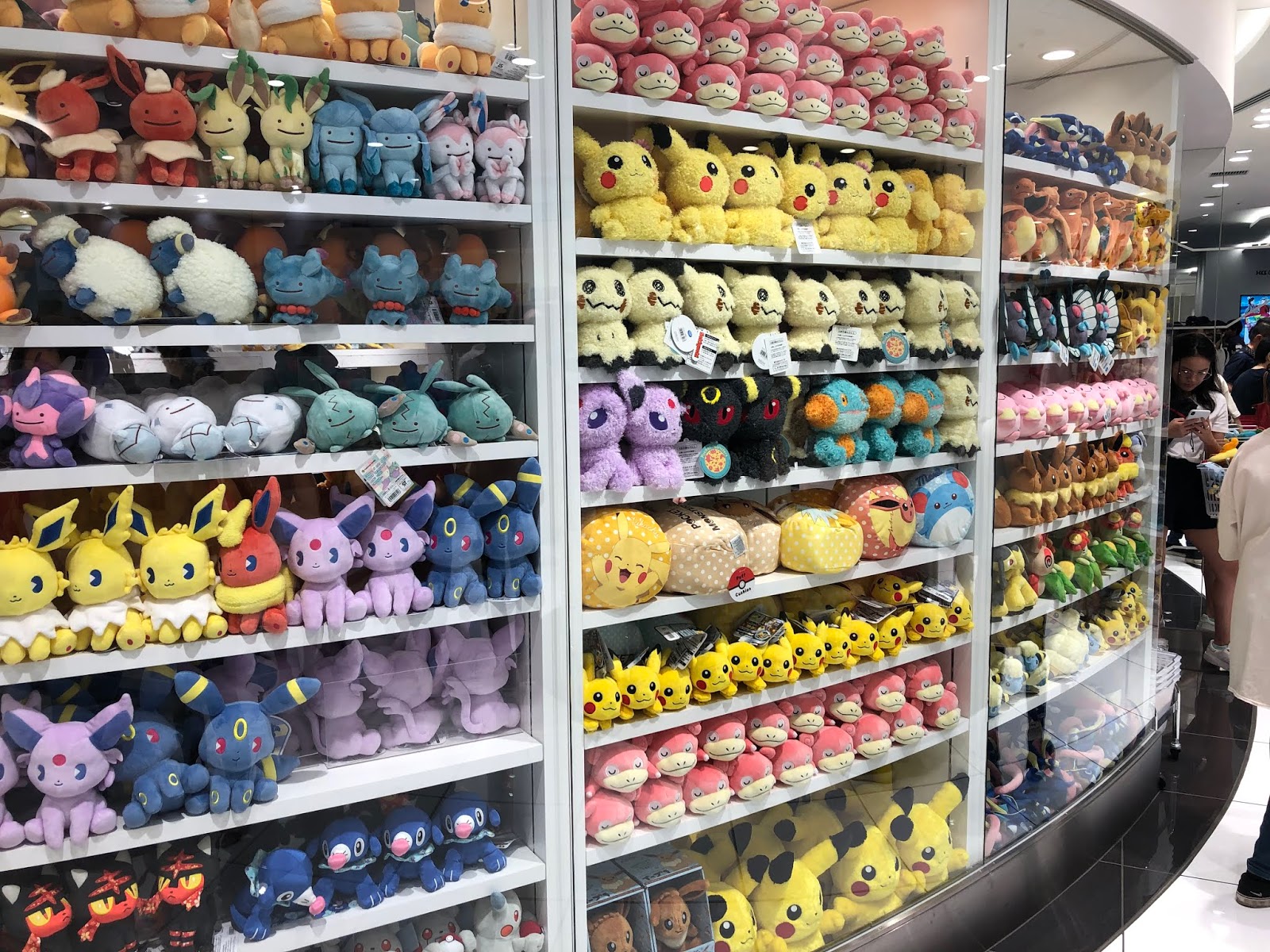 Depa-chika
Depa-chika is paradise of FOOD!
Desserts, prepared food, lunch boxes, Japanese/Italian/French/Chinese foods, any kinds of foods are all here.
(Literally means, "Depa" = Department store, and "Chika" = Basement )
As there are no place to eat on basement floor, I recommend to go up to roof top terrace to enjoy if it's good weather.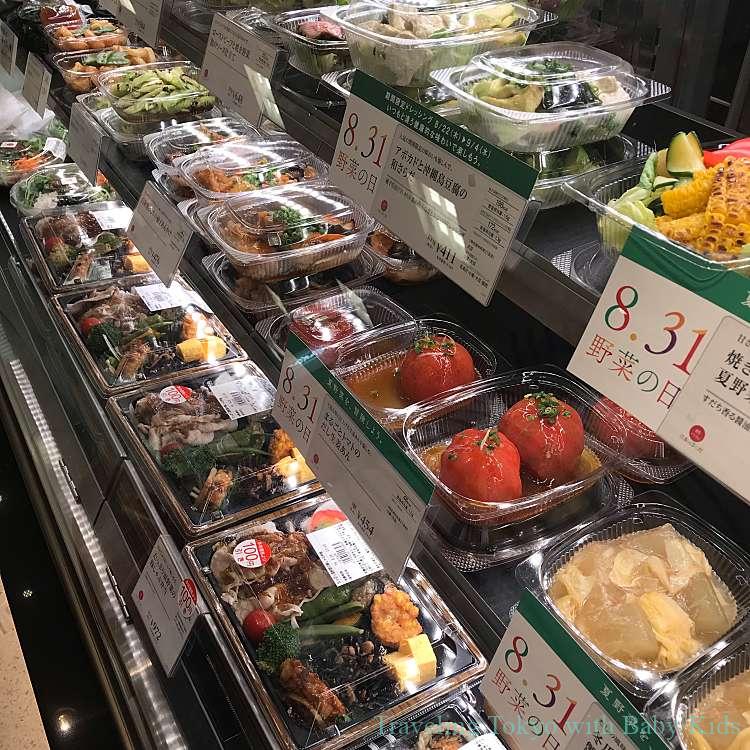 Roof top terrace
Roof top terrace of main Building is open for public.
Get depa-chika gourmet from basement floor to up here!
---
Nihonbashi area is one of my favorite area where old japan and new japan culture mixed nicely.
Starting this point, I hope you enjoy discovering your favorites.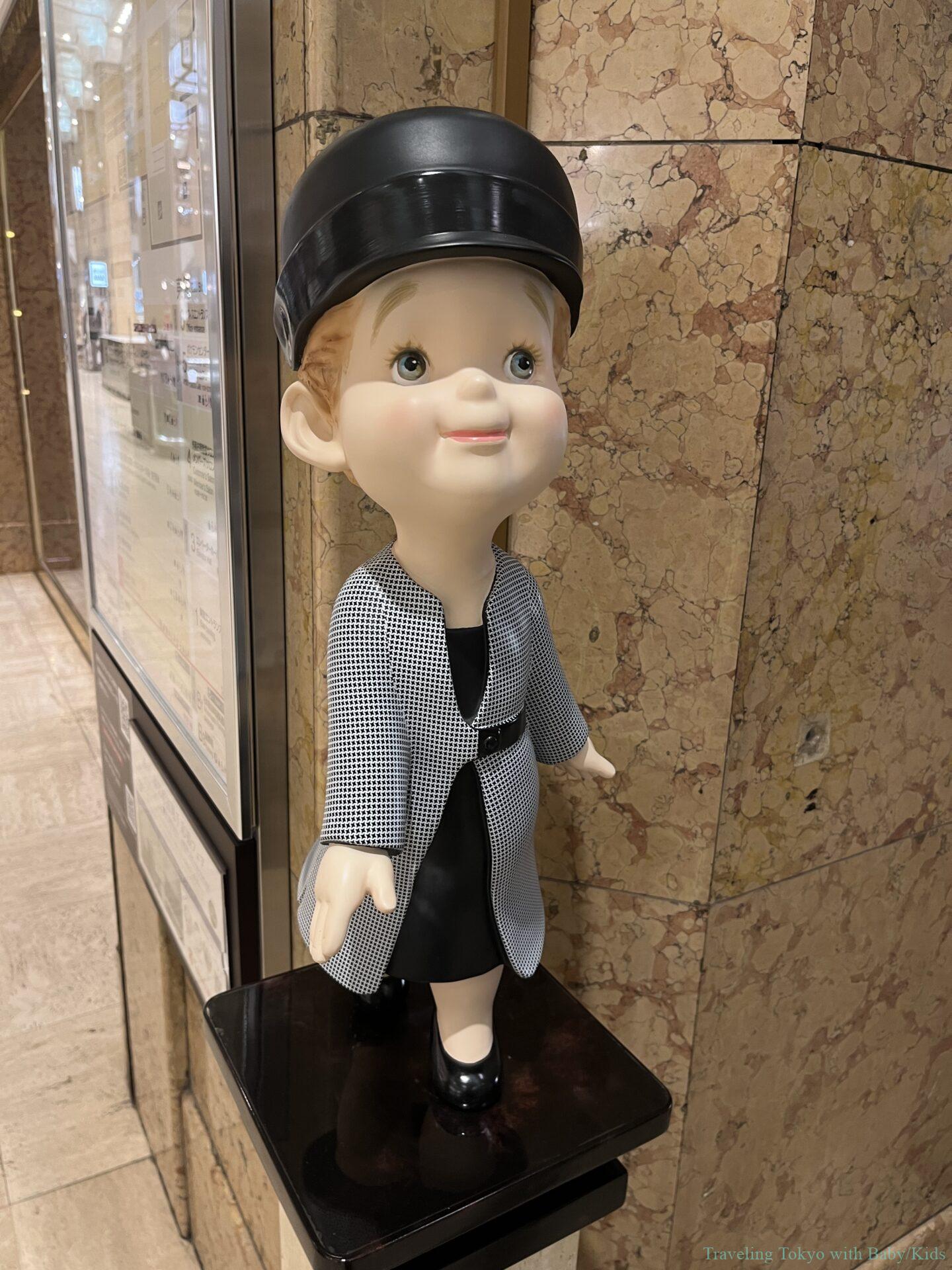 Related Articles
Pokemon-center Tokyo DX (located inside Nihonbashi-Takashimaya)

AVATAR ROBOT CAFE in Tokyo [ DAWN CAFE ]

"Nihonbashi Mitsukoshi" Another department store (about 5min walk from here)

"Tokyo Character Street" at Tokyo Station (about 10min walk from here)

Best Toy Store in Ginza "Hakuhin-Kan"


---
Other articles