Ice cream is the best treat in Summer – if you were in Ginza, this is the shop list of best ice cream / gelato.
*If you want to try Japanese soft-serve ice cream, please see here —> "3 best soft-serve ice cream in Ginza"
Minori Cafe
It's in the 9th floor of Ginza Mitsukoshi Department store.
They always have good & healthy gelato selections.
As this Minori&Minoru restaurant and cafe is run by Japan National Federation of Agricultural Cooperative Associations, the taste and fresh ingredients are assured.
Nursing room and diaper changing room are on the same floor.
Website : Minoru Cafe
Address : Ginza Mitsukoshi 9F, 4-6-16, Ginza, Chuo-ku, Tokyo (Link to Google MAP)
—> About Ginza Mitsukoshi department store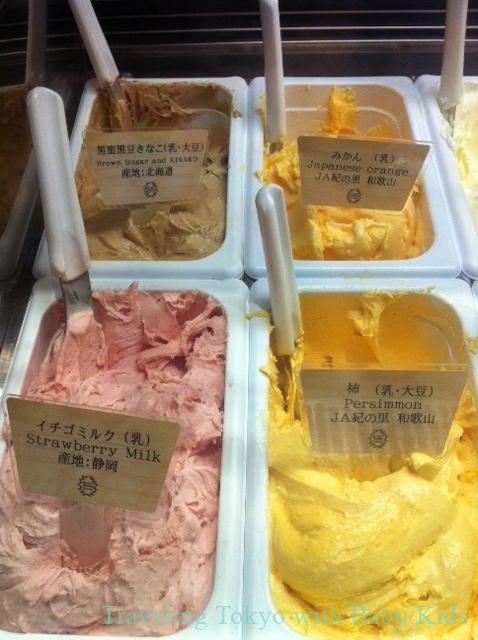 ---
---
Luciano Bio Gelato Ginza
This gelato shop is on the B2F of Marronnier-gate-2 building, where UNIQLO TOKYO is located.
The Japanese owner of this shop is one of the popularizer of Italian gelato in Japan.
There are many seasonal flavors, and also BIO (organic) selections too.
Casual chair & table for short break are available around the shop.
Diaper changing stand is on the same floor.
Website : Luciano
Address : Marronnier gate2 – B2F, 3-2-1, Ginza, Chuo-ku, Tokyo (Link to Google MAP)
—> About UNIQLO TOKYO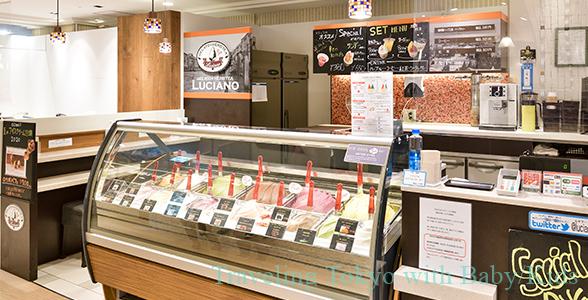 ---
---
Venchi
I guess all European are familiar with it, it's from Turin, Italy – Venchi Ginza shop has newly opened in 2020. 
There were always long line of people waiting at that time…!
This store is facing the street – for take away only, no seat to eat in.
Website : Venchi
Address : 4-3,2, Ginza, Chuo-ku, Tokyo (Link to Google MAP)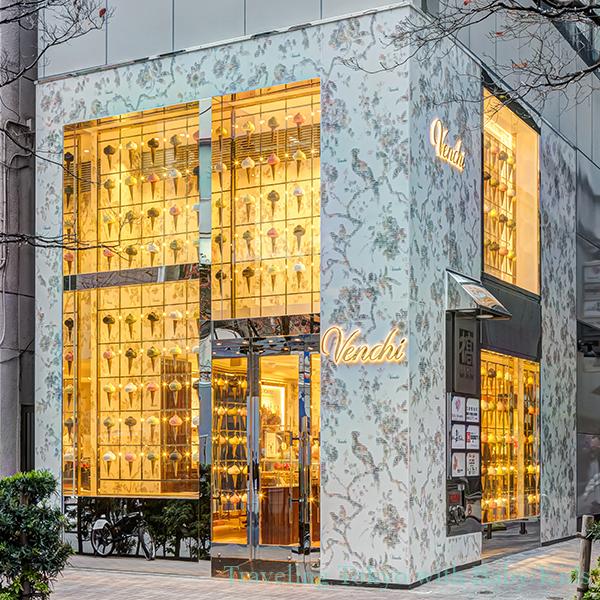 ---
Related articles
---
Other articles