You will find big unique architectural temple in front of Tsukiji station.

That is Tsukiji -Honganji-Temple – most of all building and large plaza are always open for public.
It's peaceful place for baby/toddler to stretch their legs.
Another nice thing for mom&baby is that individual nursing room is available.
Actually it is hard to find nursing room in Tsukiji market area…
Unique Japanese temple open for public
Tsukiji Honganji temple's architecture is different from other typical Japanese style of temple. Inspired by Indian Buddhist temple, it was build by Mr. Chuta Ito in 1934.
Anyone can enter temple and piazza, just to walk around is OK.
Address : 3-15-1, Tsukiji, Chuoku, Tokyo, Japan (Link to Google MAP)

*Since COVID-19 occurred, priest of this temple started YOUTUBE!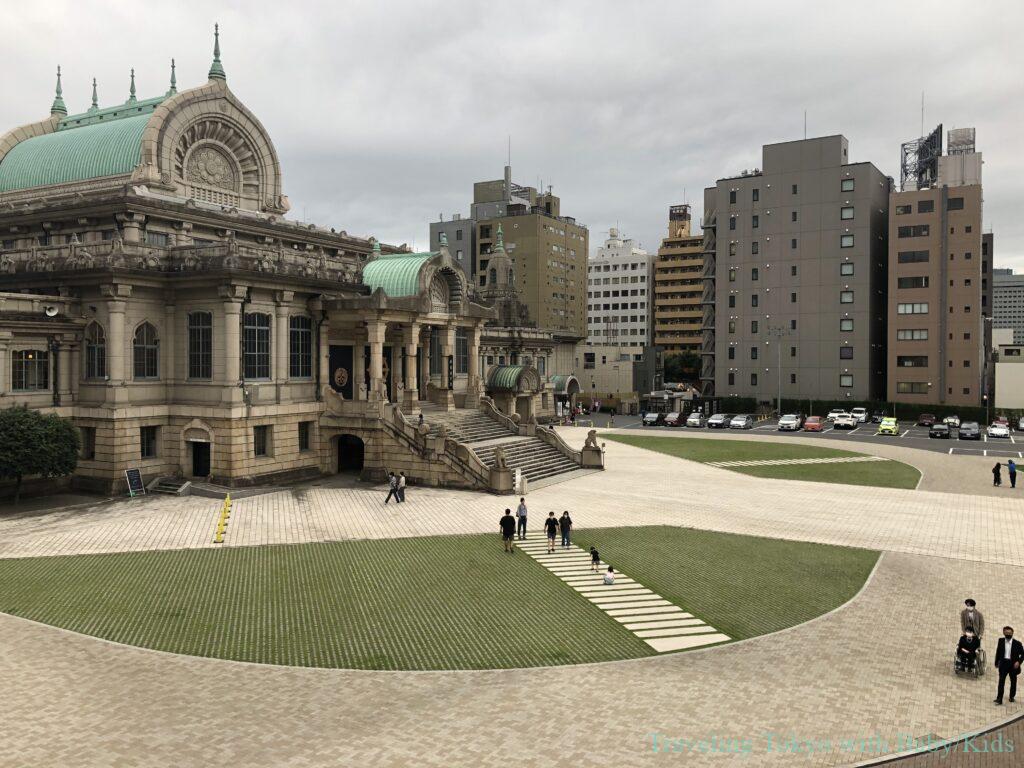 Comfortable Cafe at Temple
There is also comfortable casual cafe TUMUGI within the temple premise.
Very comfortable, baby/kids are welcome.
You can taste nicely modern Japanese style foods, green tea ice cream, pasta, noodle, etc.
Every menu taste good, especially Dojima Roll cake (with cream inside) produced by Moncher , and "Tea flavored soft-served cream" are highly recommended.
Enjoy coffee or green tea while your baby taking nap 🙂
Tsumugi Cafe (link to Tabelog page)

Address : 3-15-1, Tsukiji, Chuoku, Tokyo, Japan (Link to Google MAP)
Cafe Opening hours : 8:00~21:00(LO 20:30)Open on Sundays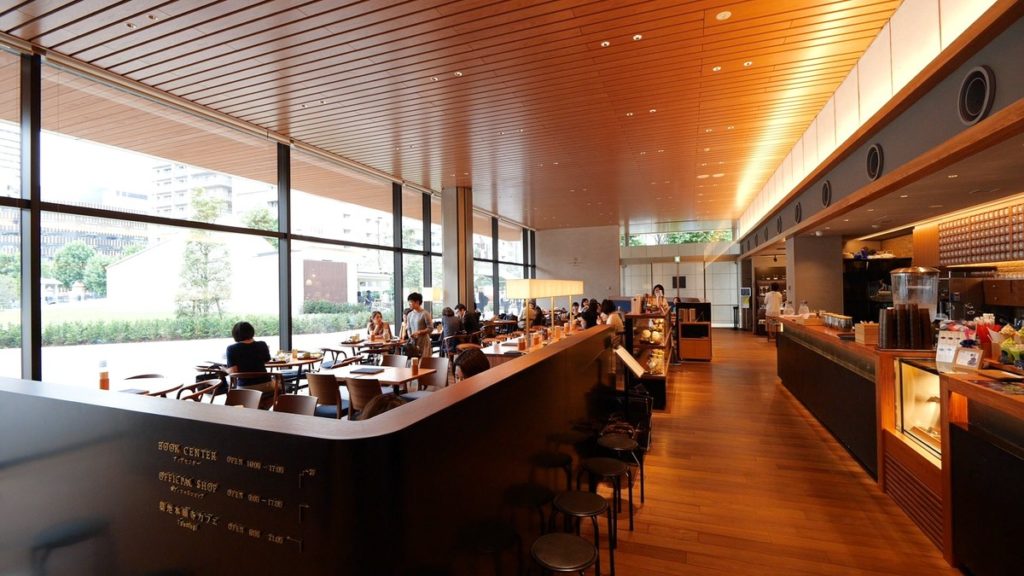 ---
---
Nursing room
At the same building with cafe, there is clean nursing room and toilet.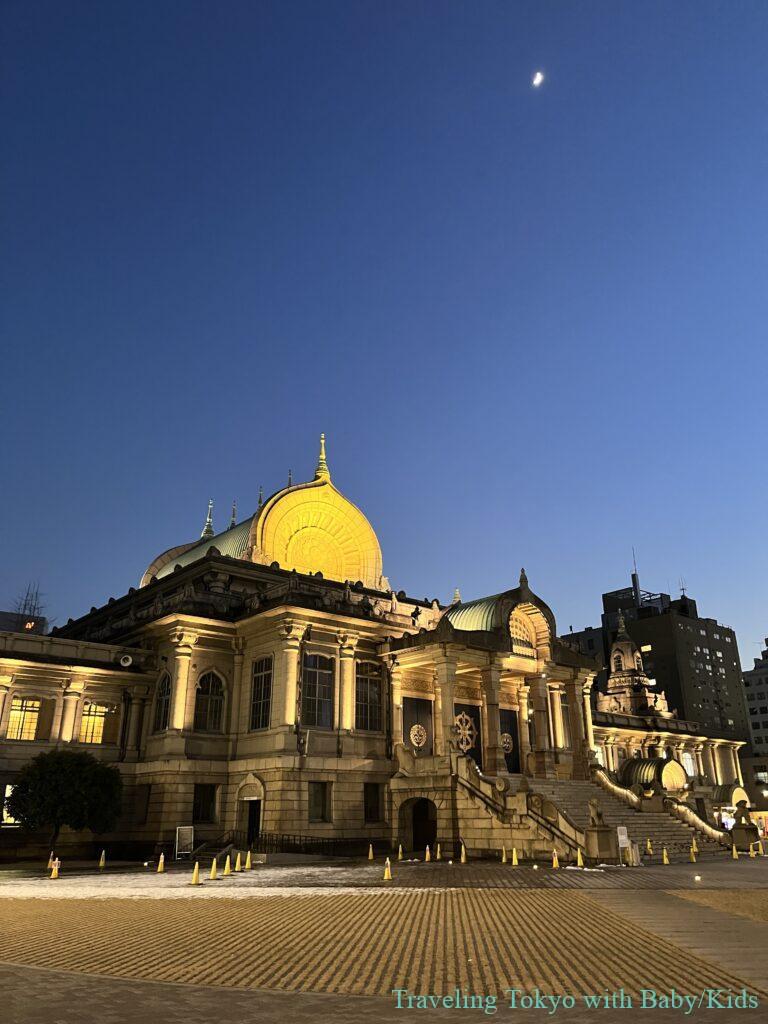 This temple is so loved by local, this piazza would be full of happy people at Summer Bon festival.
Enjoy this peaceful space when you visit Tsukiji.
---
Related articles
Where is good place for lunch with baby/kids in TSUKIJI, Tokyo?

If you go Tsukiji outer fish market with small children

Unique Japanese restaurant with digital arts in Tsukiji

Sushi making class with family in Tsukiji
---
Other articles