One of the greatest museum in Ueno-Park
Ueno park is popular site seeing spot in Tokyo.
It is famous for hanami, but it's also famous that there are many museum around this park.
If you are with kids, what I recommend the most is "National Museum of Nature and Science".
(It is also called "KA-HA-KU" as nick name.)
Once you get in the museum, there are two big buildings -"Japan gallery" and "Global gallery".
Both has great contents, but If you knew this information in advance kids would enjoy more.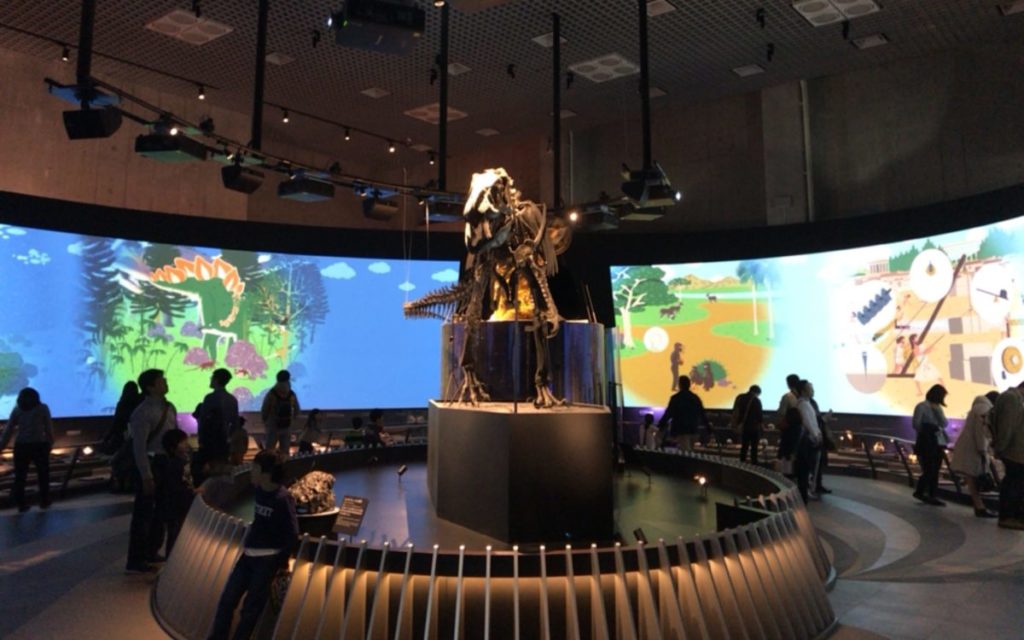 "COMPASS" – Special area for kids
It's great facility itself for family, also there is kids specialized play area named "COMPASS", built in 2015.
There are many stuffed specimen, slide, toys, insect displays… very unique place!
You need ticket to get in (for 45min play time) in advance, really worth to get it.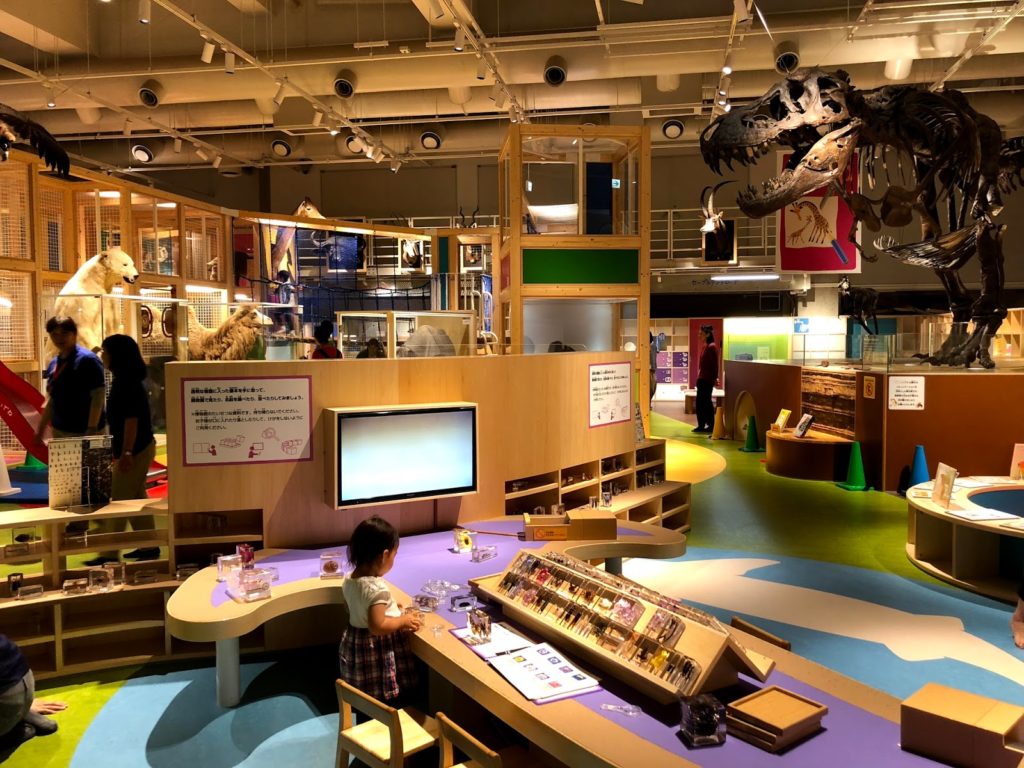 Advice to enter "COMPASS" (kids play area):
Try on WEEKDAY (but close on Monday)
Online ticket reservation is needed on weekend and busy holiday season.
(As of July 2019, ticket online system is Japanese only… )
For weekend ticket, you might need to ask someone can read Japanese to apply ticket..
Also additional cost 200yen for online ticket is needed.
But on weekday, online reservation does not needed.
Just have to get "admission ticket for compass" at 1st floor of Global Gallery.
Recommend to get them as soon as possible once you enter the museum, as first 60 people can enter for each session.
Please check the time schedule and ticket info in advance.
→Compass schedule (shows booking time and starting time)
There are six sessions per day.

Each session is 45 minutes, with a maximum capacity of 60 people who will be replaced after each session.

①10:00~ ②11:00~ ③12:00~ ④13:00~ ⑤14:00~ ⑥15:00~
Others
*Admission fee : 620yen for adult to get in National Museum of Nature and Science.
*There are two big buildings -"Japan gallery" and "Global gallery".
Go to 1st floor of Global gallery, ask for "compass" ticket at information desk.
Compass is in the Global gallery, 3F.
Even you could not get in to compass, don't worry whole Museum is really enjoyable!
<Official HP>

■National Museum of Nature and Science

Address : 7-20 Ueno Park, Taito-ku, Tokyo 110-8718 (Link to Google MAP)
Other recommends near here
→ Ueno ZOO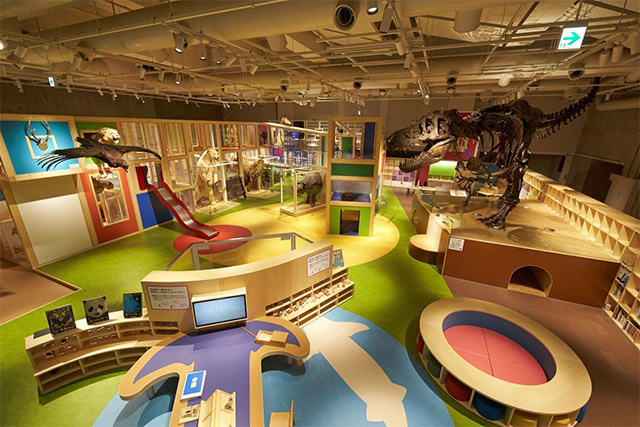 special area "Compass"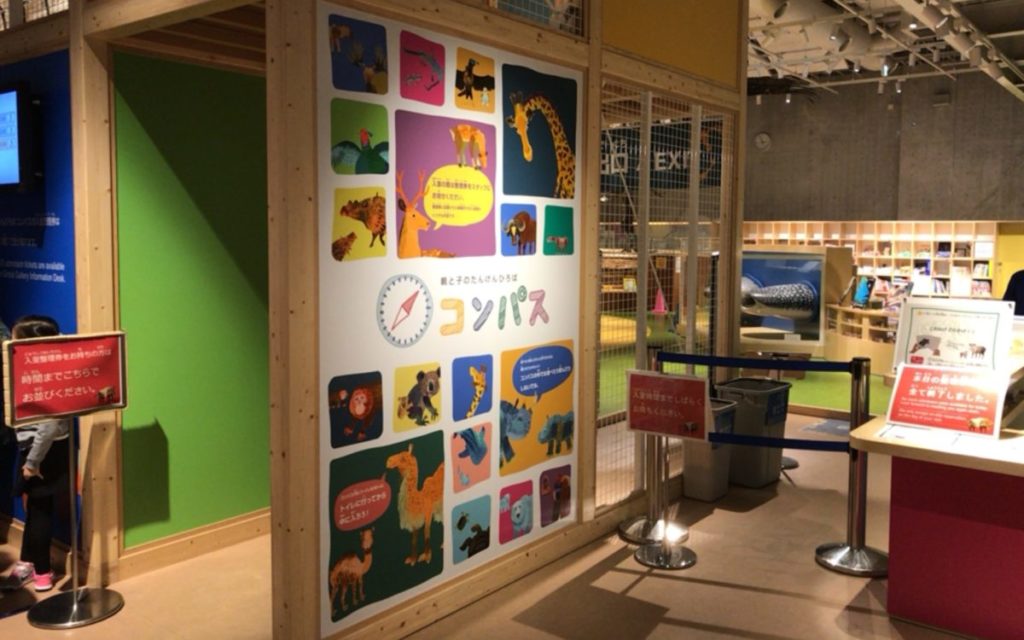 Big animal face are everywhere!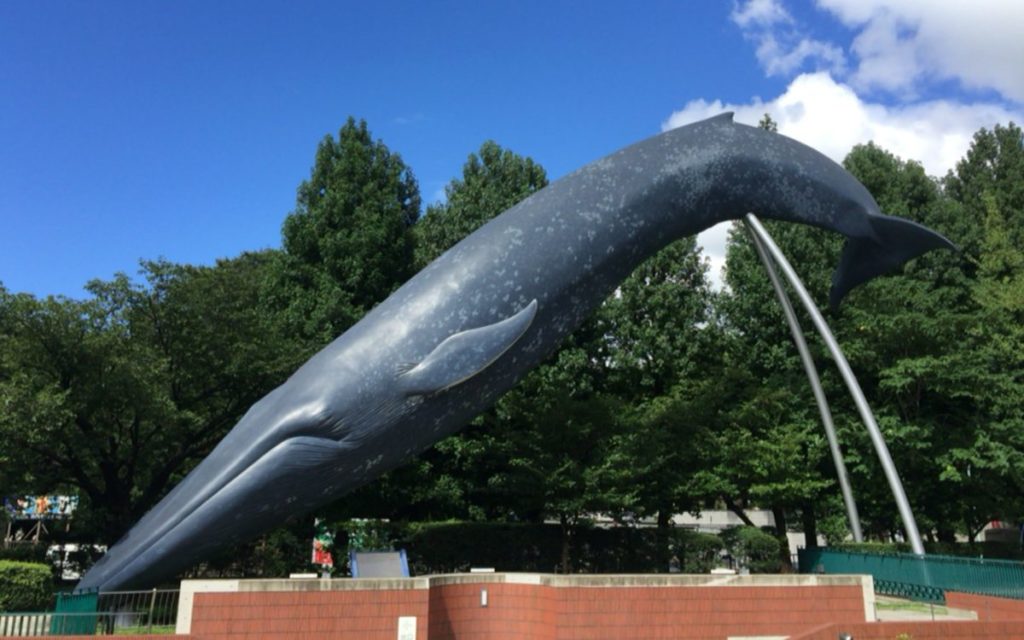 Big whale at exit (full size!)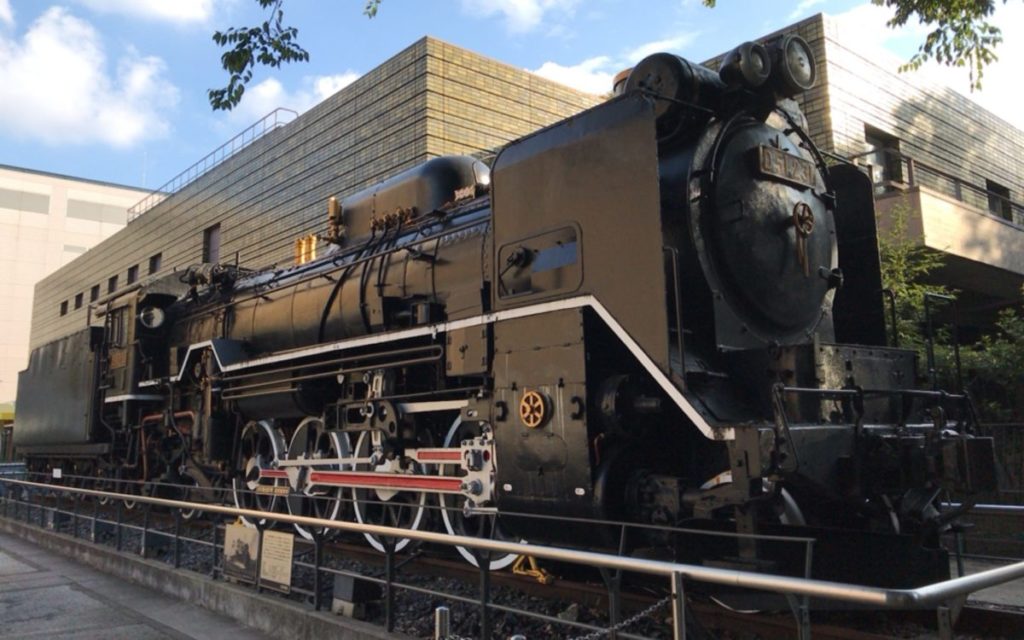 Old steam train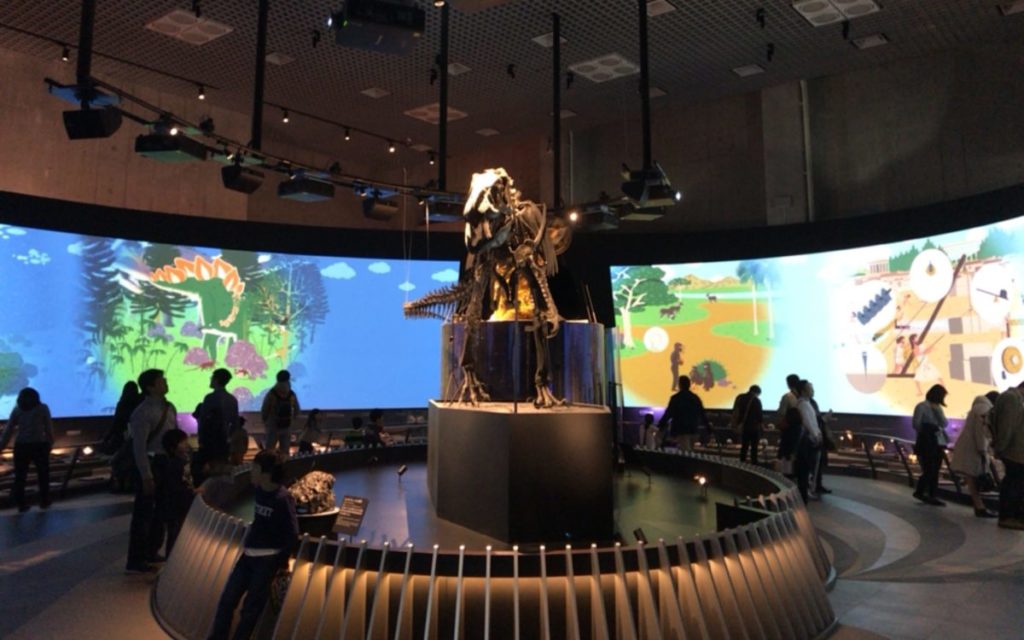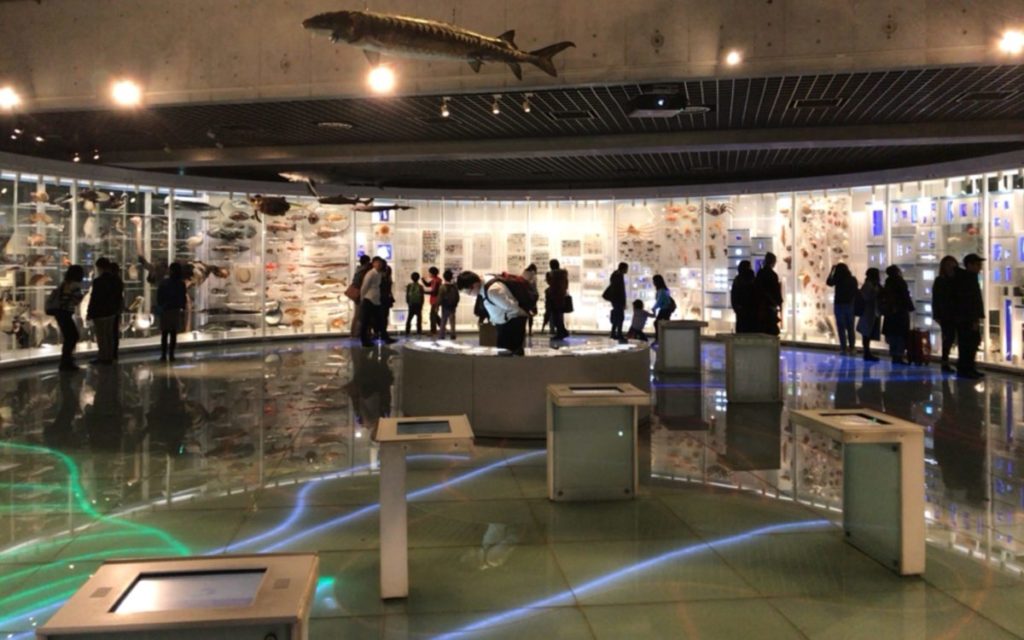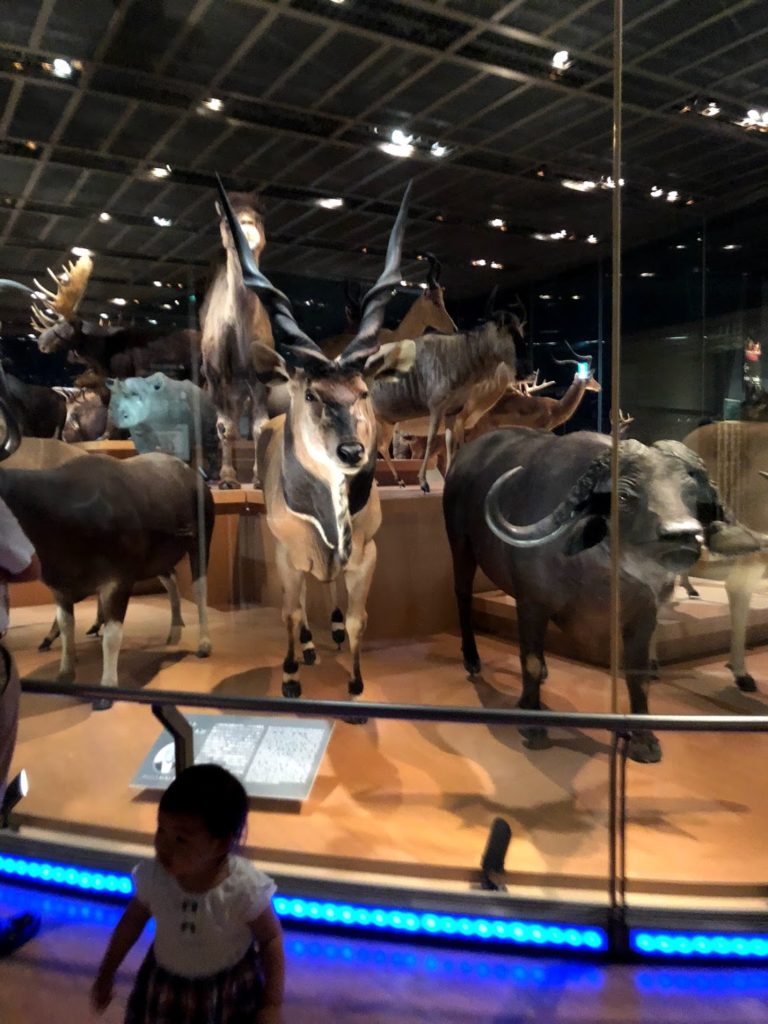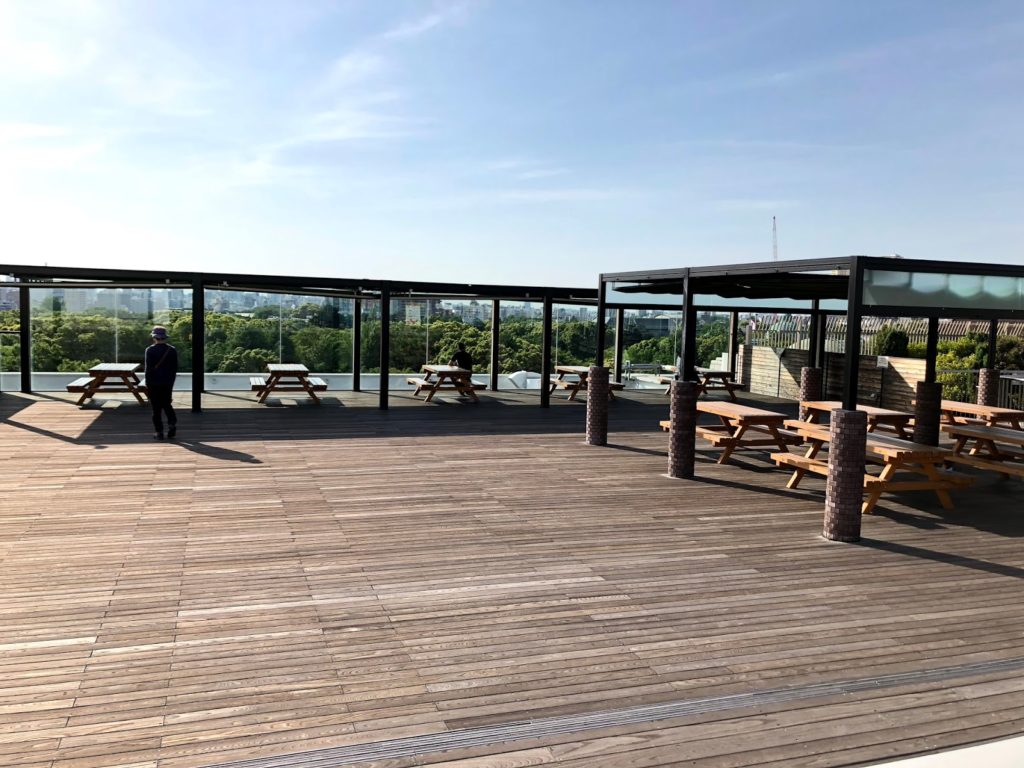 Rest space at roof terrace (at Global gallery)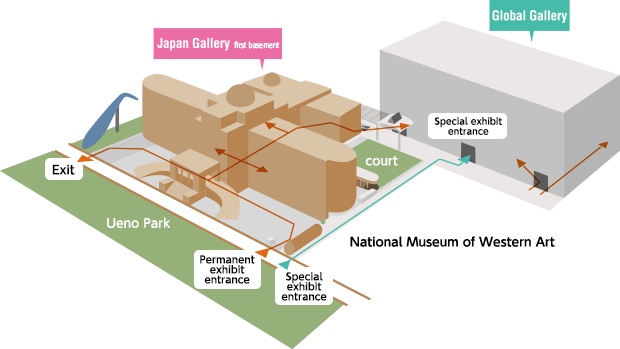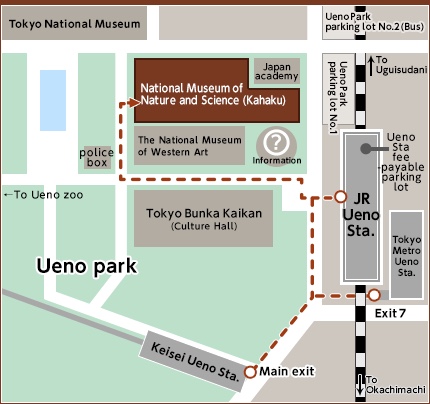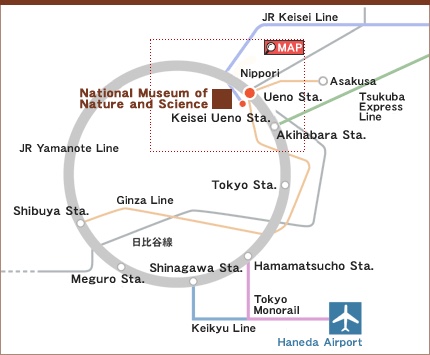 ■National Museum of Nature and Science
---
Other articles