Great experience for kids
It looks just normal cafe, but a little bit unique and advanced – some avatar robots are working here.
Kids would enjoy communicate with robots directly and parents can witness future working style.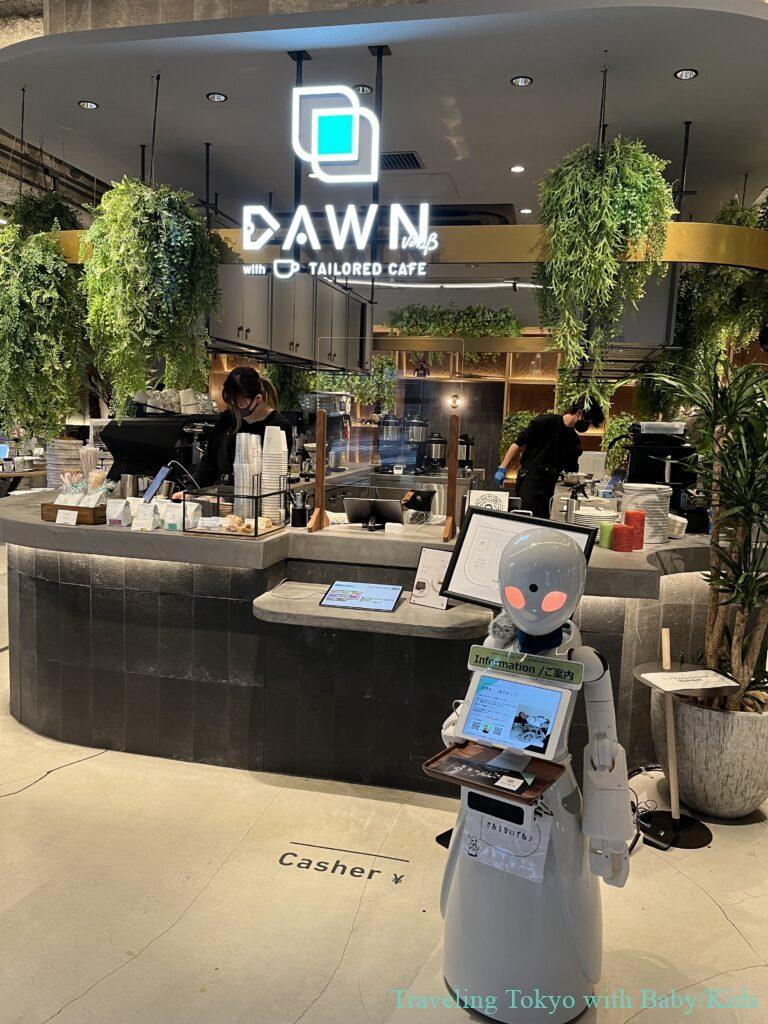 When you enter Dawn cafe, you can find white robot named "Ori-Hime". Ori-Hime is not AI (Artificial Intelligence), remotely controlled by actual people from their home, who have any kind of reasons such as physically disabled, illness, injury, ALS, or any kind of circumstances.
The Avatar robot OriHime, is a communication tool that was created to help realize the conventional social aspects of life and work. More notably to solve the "restrictions posed on movement" caused by hospitalization, physical disability, etc.

by Ory Labo Inc.
There are manly two type of avatar robots, small one without leg and large one with leg.
Staff called "Pilot" are controlling these Ori-Hime from their home, could be thousand of miles away.
It's so wonderful to communicate with them – Kids are excited talking with robot, and the pilots sounds enjoying so much with talking with kids.
"Solving human loneliness through communication technology"

by Ory Labo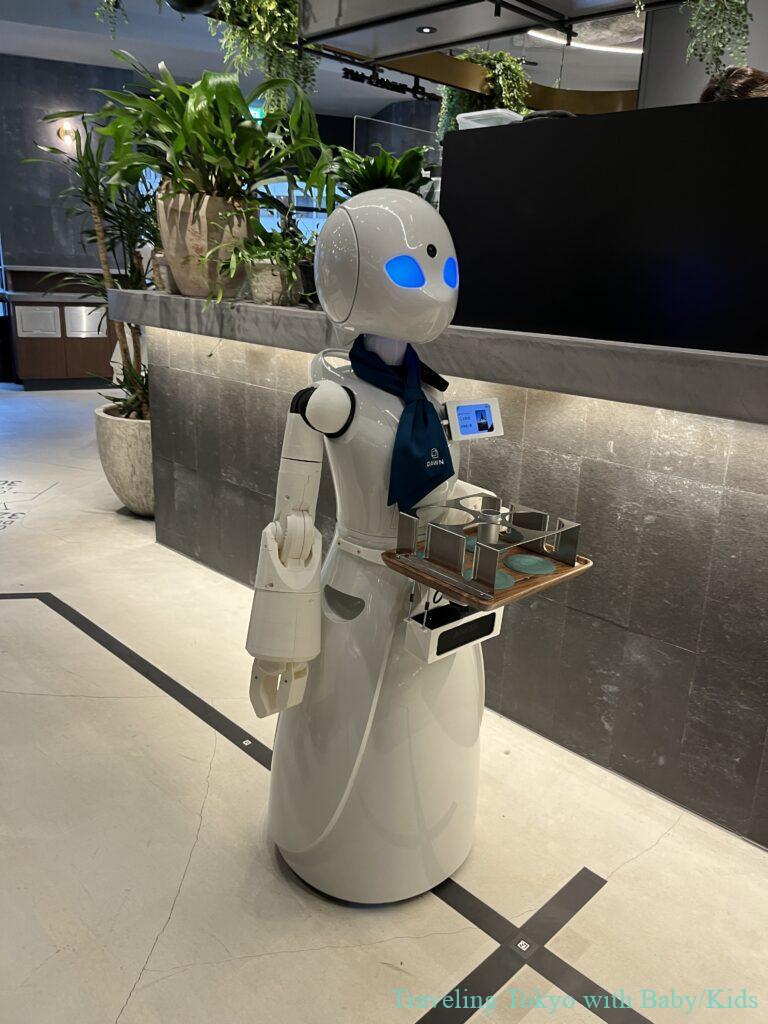 ---
[quads id=2]
---
There are reserved table and non-reserved area.

1, Reservation seats (called "OriHime diner") — you can have meals and avatar robot would serve.
Cost 1800yen for table charge minimum, Meal menu for adult are about 2500yen include drink and table charge. Kids menu are about 1000 yen include one drink.
Avatar pilots are working shift for table, that's why we reservation.
–> Menu page (for OriHime diner)
*Up to 4 people for 1 table.
*younger than 3years old does not need to order.
2, Non-Reserved seats (called "Cafe Lounge" ) — Casual cafe area for coffee and cookies. (ex. coffee about 500yen~ )
You can talk with avatar robot at front and exhibition/shop corner.
3, Tele-Barista area (Need definitely reservation ) — Special barista avatar robot will serve you coffee, up to 2 coffee. Need reservation definitely in advance.

Most of Orihime-Pilots are Japanese, but there are also some English-speaker too.
So better make reservation "English-speaker Orihime-Pilots" availability for your kids communication if you could.
---
(Reservation Seat)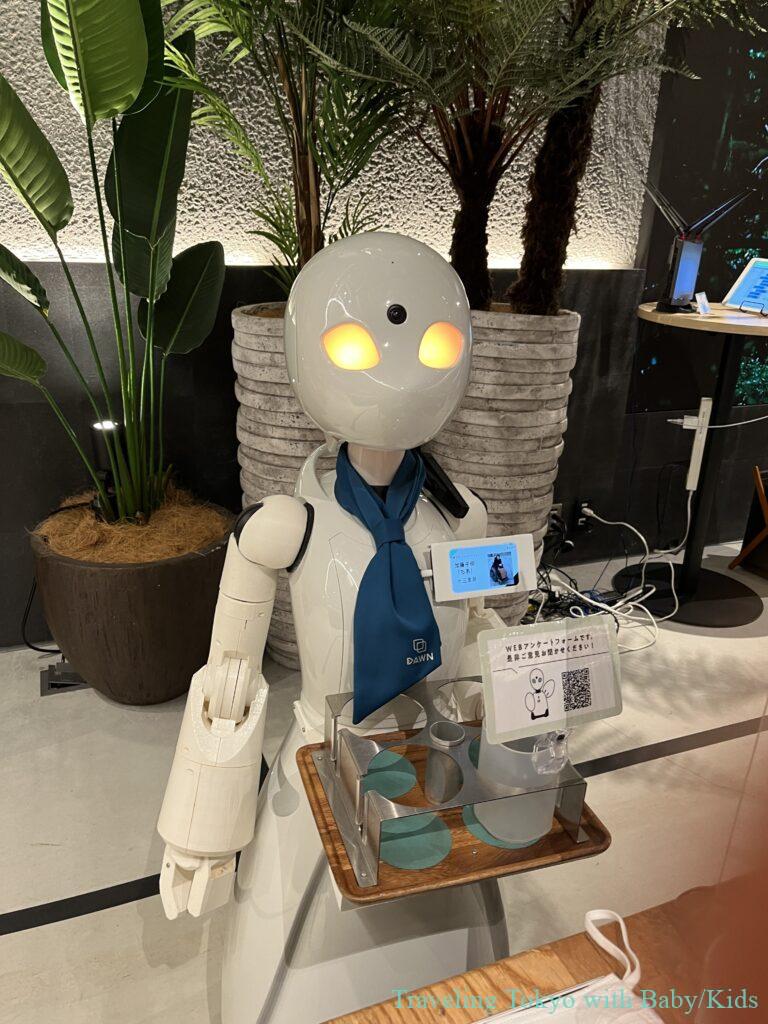 (Non-reserve area)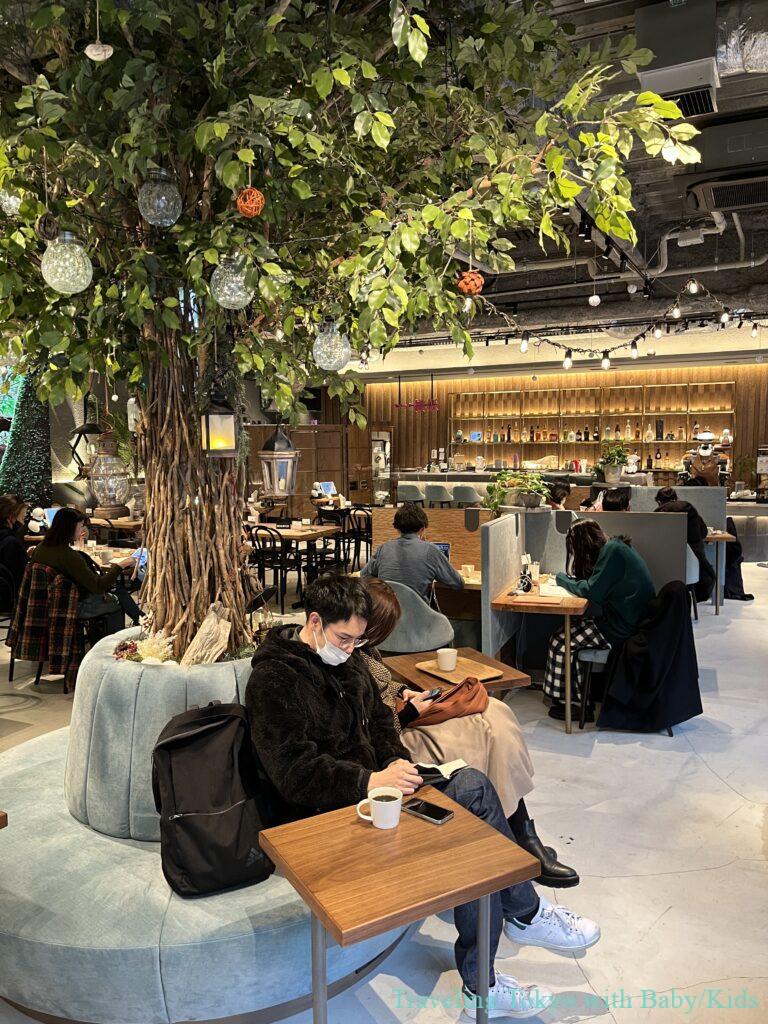 (Tele-Barista)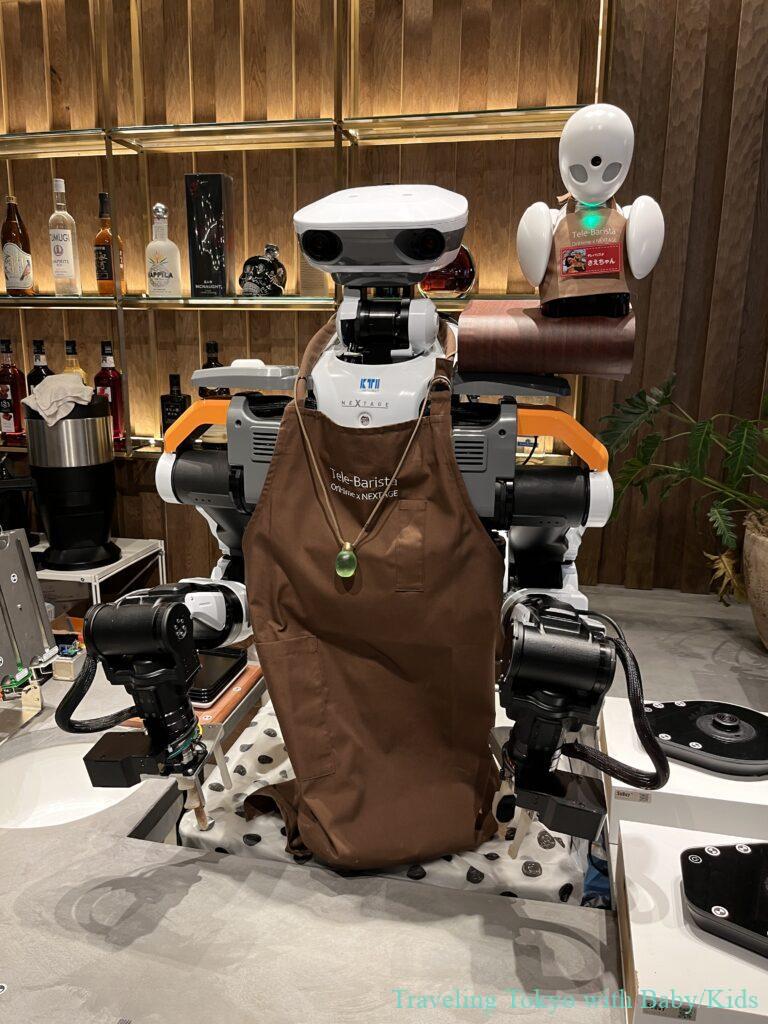 ---
[quads id=2]
---
[Option] Avatar robot Rental service
There are Ori-Hime rental service too.
If you have someone wished to come to here Tokyo, his/her soul can be with you along.
[Option] Ori-hime Rental service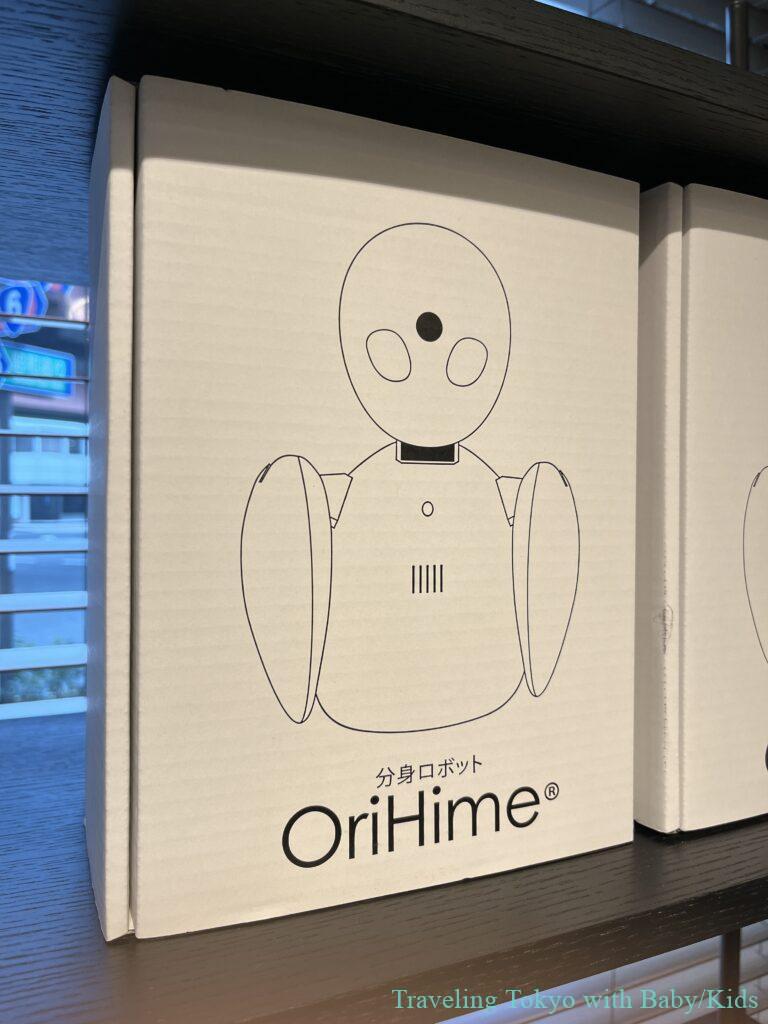 Location & Details
Dawn Cafe is located in Tokyo Nihonbashi-area, about 5min ride from Tokyo Station by taxi.
Or 1min walk from "Shin-Nihonbashi" (JR line) station No.5 exit, or about 5min walk from "Kodenmacho" Station (Subway Hibiya line).
Avatar Robot Cafe DAWN (Official website)

Address : Nihonbashi Life Science Building-3-1F, 3-8-3 Nihonbashi-Honcho, Chuo-ku, Tokyo 103-0023, Japan (Link to Google Map)
About company : OlyLab Inc. (Official website)
---
Related articles
Science Museum "Mirai-kan" in Odaiba (National Museum of Emerging Science and Innovation)

Nihonbashi Mitsukoshi Department (about 5min walk from here)

Nihonbashi Takashimaya Department (about 10min walk from here)

Pokemon Center Nihonbashi (about 10min walk from here)
---