Location
Next to Tokyo Disney land, there is big park called "Kasai-rinkai Park". and inside the park, there is an cool aquarium.

To reach there, it's about 15min from Tokyo station by train (JR Keiyo Line), and then about 5min walk from "Kasai Rinkai Park" station.

This aquarium's architectural design is done by Mr. Yoshio Taniguchi, who is one of the greatest architect in Japan.

Once you get ticket, people move to big glass-celling dome right next to Tokyo bay.
Then going down by elevator which made us image to dive into the sea deeply to meet sea animals.
This facility is actually 30 years old, but does not feel so. I felt power of timeless great design .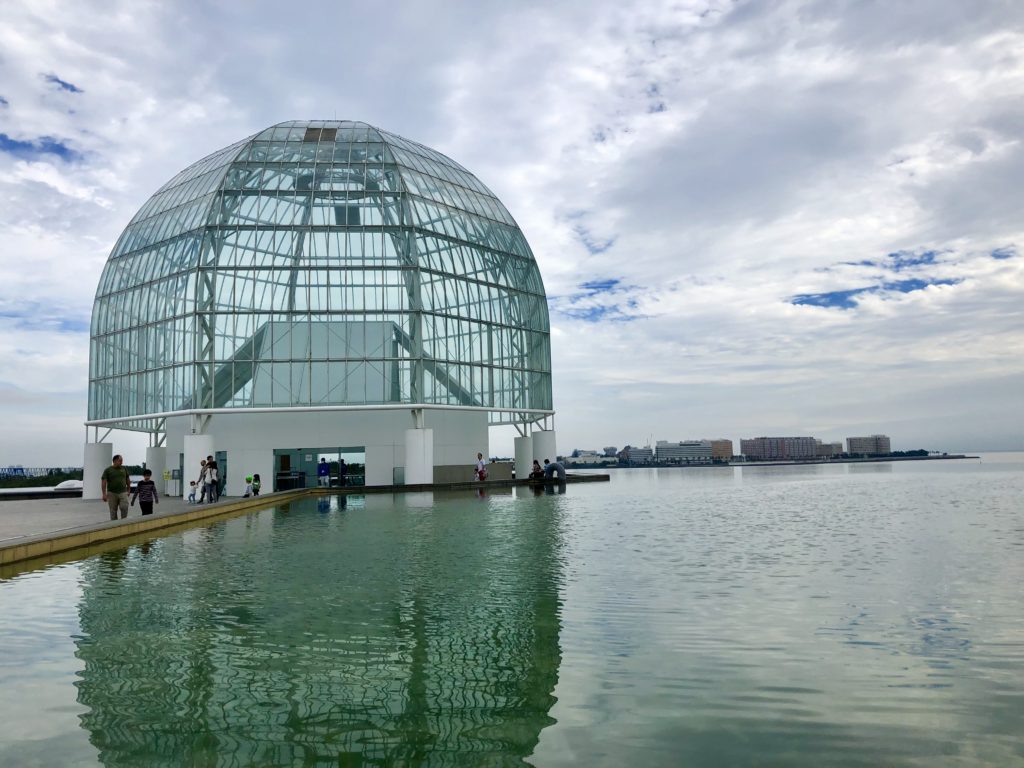 Entrance fee
Adults (16-64) : 700 yen
Seniors (65+) : 350 yen
Students (13-15) : 250 yen
Children (0-12) : Free
You can re-entry this aquarium. If so, ask staff before you leave the aquarium.
They will give you re-entry ticket.
Mostly there is English explanation on each panel.
There is also audio guide of smart phone APP in English. Please ask staff if you interested in it. →TOKYO PARK NAVI (Japanese only..)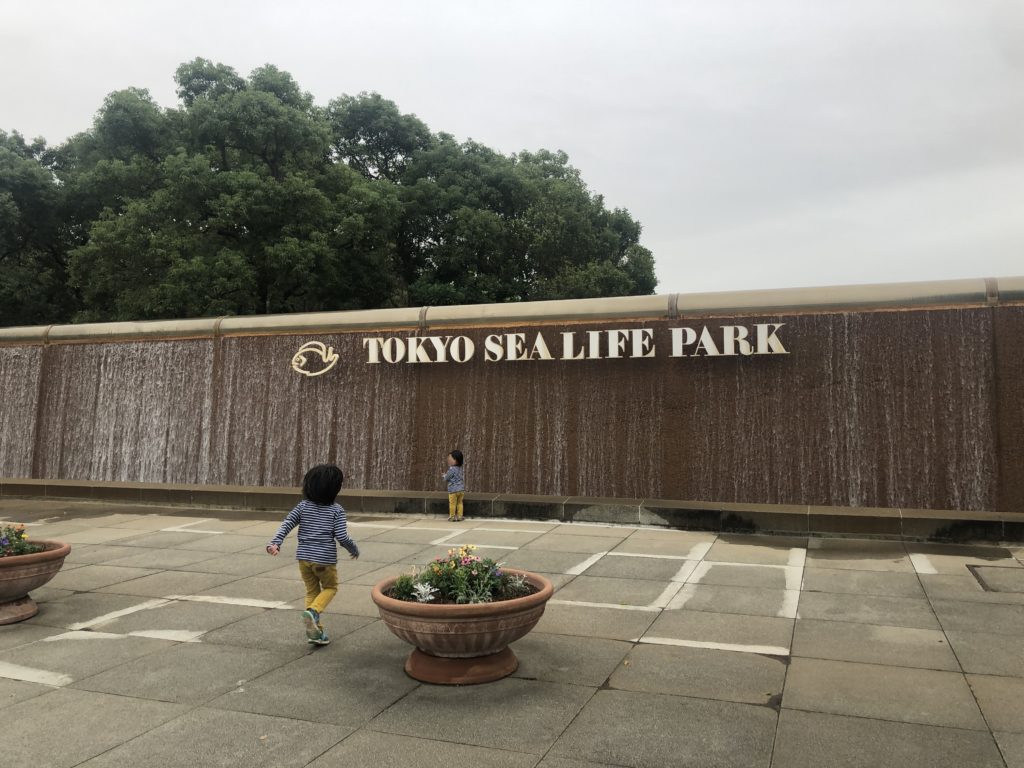 Baby stroller parking (at main entrance)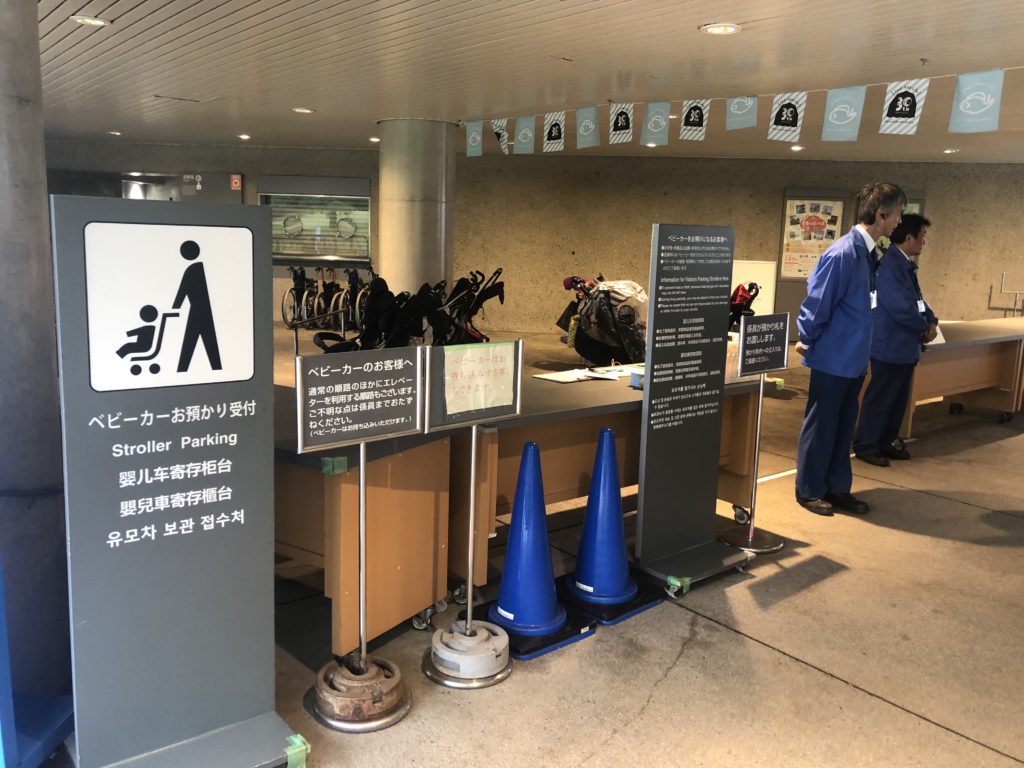 If your children can walk through the aquarium, (about 1-3hours) you can ask staff to leave the stroller here.
They will keep it safely while your family enjoy there.
You can leave heavy stuffs on stroller, but bring lunch box or drink with you if you brought from home. There are lunch area at the end of facility.

*No rental stroller available
Watch live Bluefin Tuna and more
The most unique and interesting point of this aquarium is big Tsuna (Maguro) tank.
If you already went to Toyosu fish market or Tsukiji fish outer market, you might have seen big Tuna (before become sushi) there.
Here, you can see them alive.
(I actually never seen them alive before I came here)
Now there are only 2 aquariums in Japan where you can watch running Tsuna.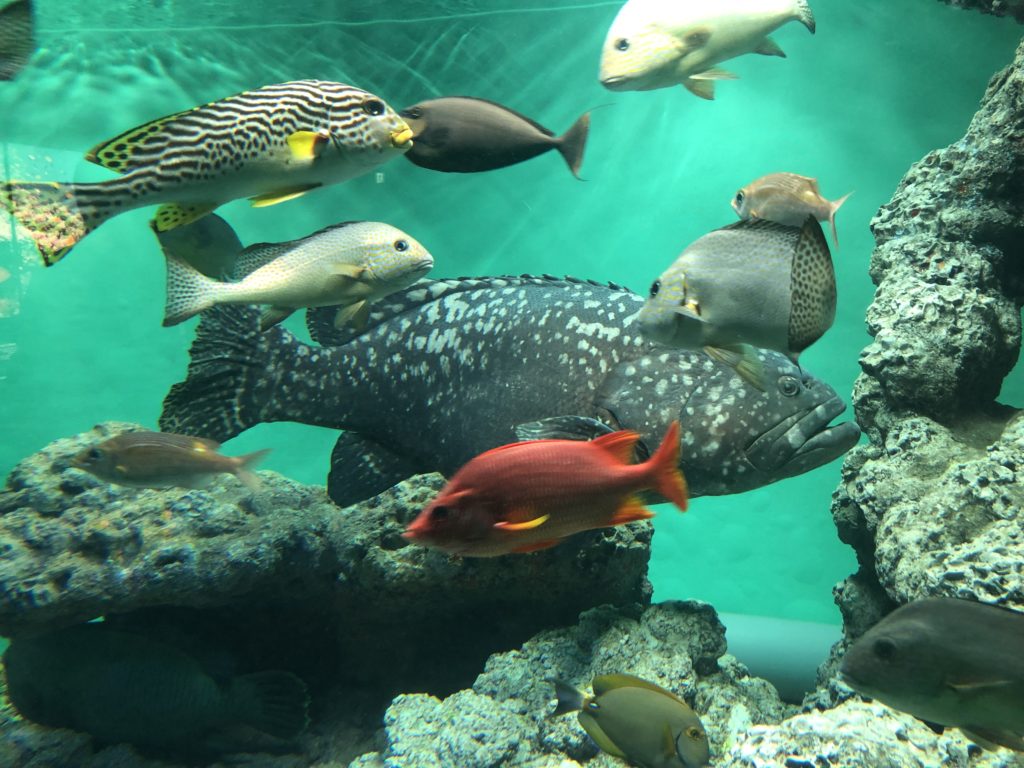 Lunch at casual restaurant or picnic outside
After enjoyed all kinds of fish, casual restaurant shows up.
But if weather was good I recommend to bring in lunch box and eat outside table or picnic area with lawn (please see facility map).

Or you can exit aquarium once (you can re-entry), then find good spot for picnic at Kasai-Rinkai-Park.
There is also another family restaurant at the gate. (outside aquarium)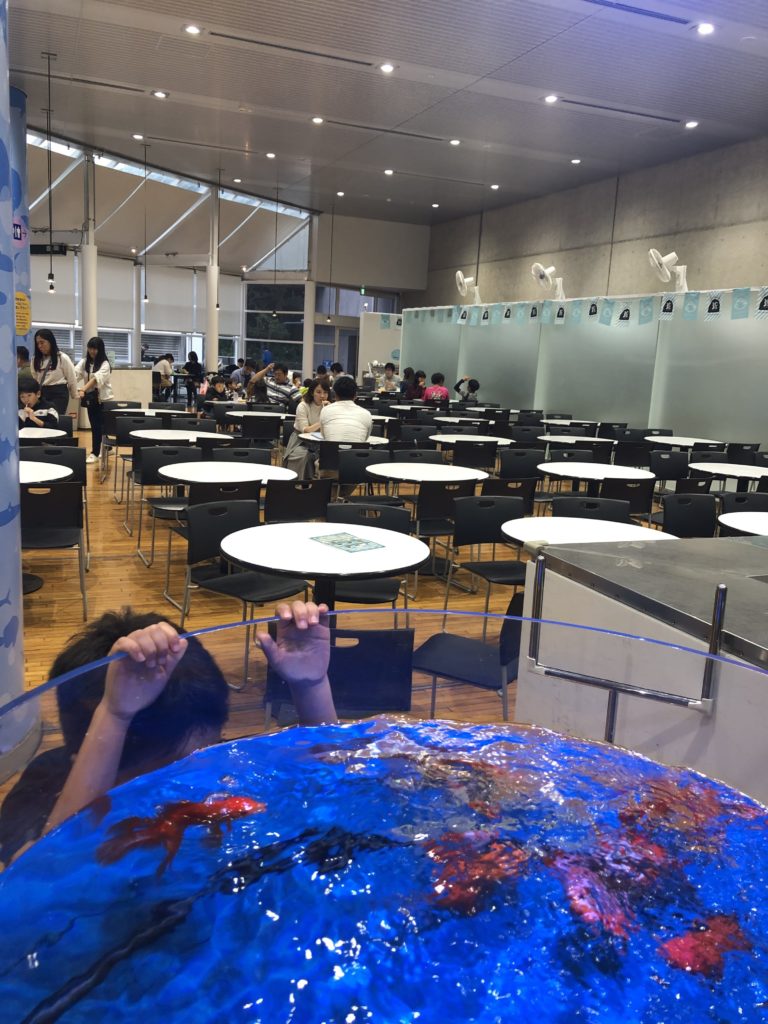 Official HP
Opening hours : 9:30. to 17:00 (tickets sold until 16:00) and closes every Wednesday (closes Thursday if Wednesday is a public holiday).

*The aquarium closes from December 29 through January 1
After aquarium, there are some children area and Ferris Wheel at Kasai-Rinkai-Park.
Just walking around is also fun, so explore the park!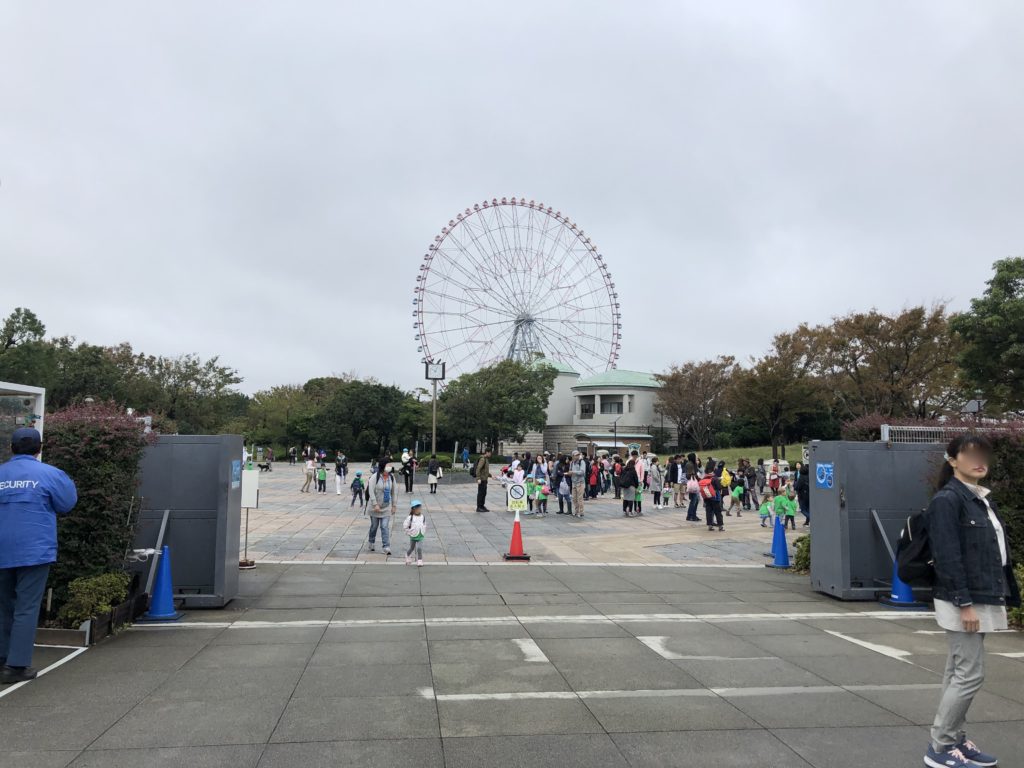 Related articles

→The best 4 aquarium in central Tokyo

→Unique Fishing Izakaya ZAUO
---
Other articles
---