Admission free
Direct access from subway station
If your kids like Fire engine or Helicopter, how about Fire museum in Yotsuya-Sanchome?
It takes about 5min from Shinjuku, 20min from Tokyo station by subway (Marunouchi-line).
The good things are admission free, also you can enter directly from "Yotsuya-sanchome" subway station exit "no.2".
So doesn't need to worry about rain or heat when it's uncomfortable weather outside.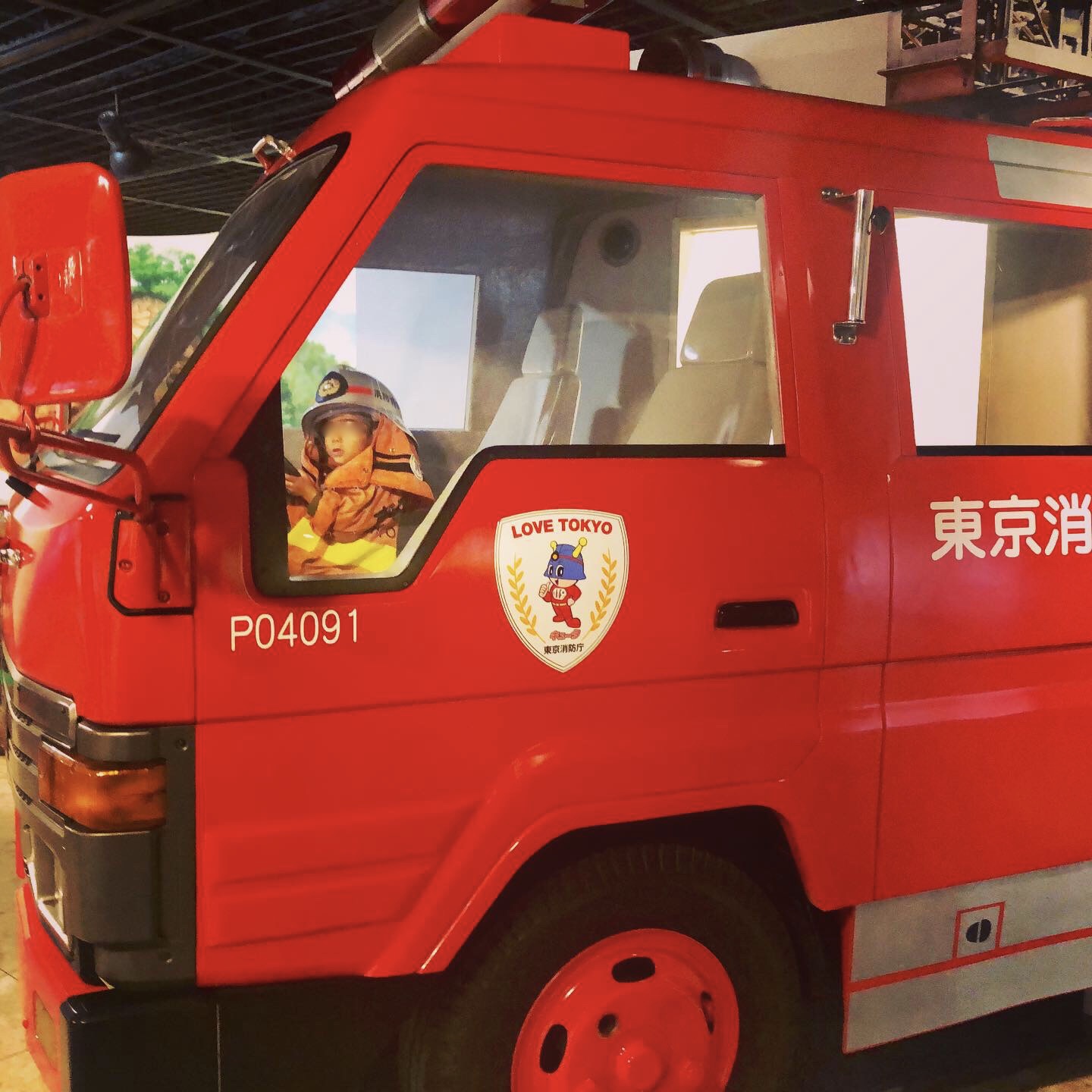 Location
Just couple of minutes walk from "Yotsuya-sanchome" subway station exit "no.2".
*Not "Yotsuya" station, "Yotsuya-sanchome" station!! Even Japanese is confused.
The receptionist staff would give you guest card at 1F reception. Return the card them when you leave.
Fire Museum ( Official Website )
Address: 3-10 Yotsuya, Shinjuku City, Tokyo ( Link to Google MAP )

Couple of minutes walk from "Yotsuya-sanchome" subway station (Marunouchi-Line)

Opening hours : 9:30-17:00, Close Monday
*Changes depending on the season and/or time period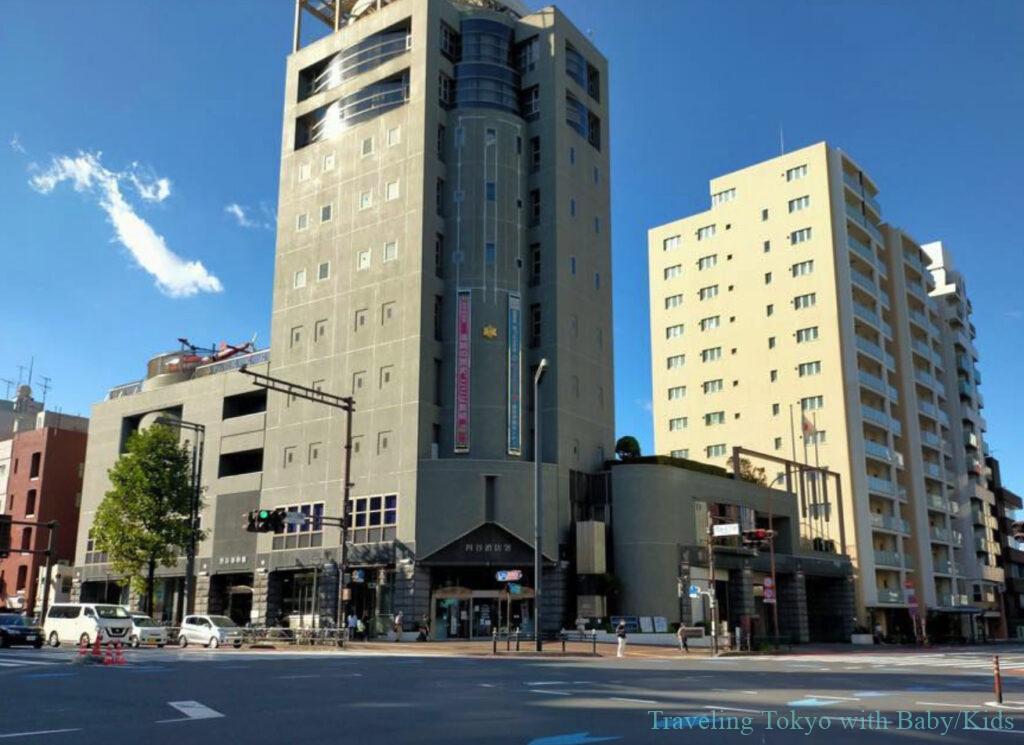 How long does it take to see?
The building is not so big, probably 1-2hours is enough I think.
It seems 2 – 8 years old kids are having fun most.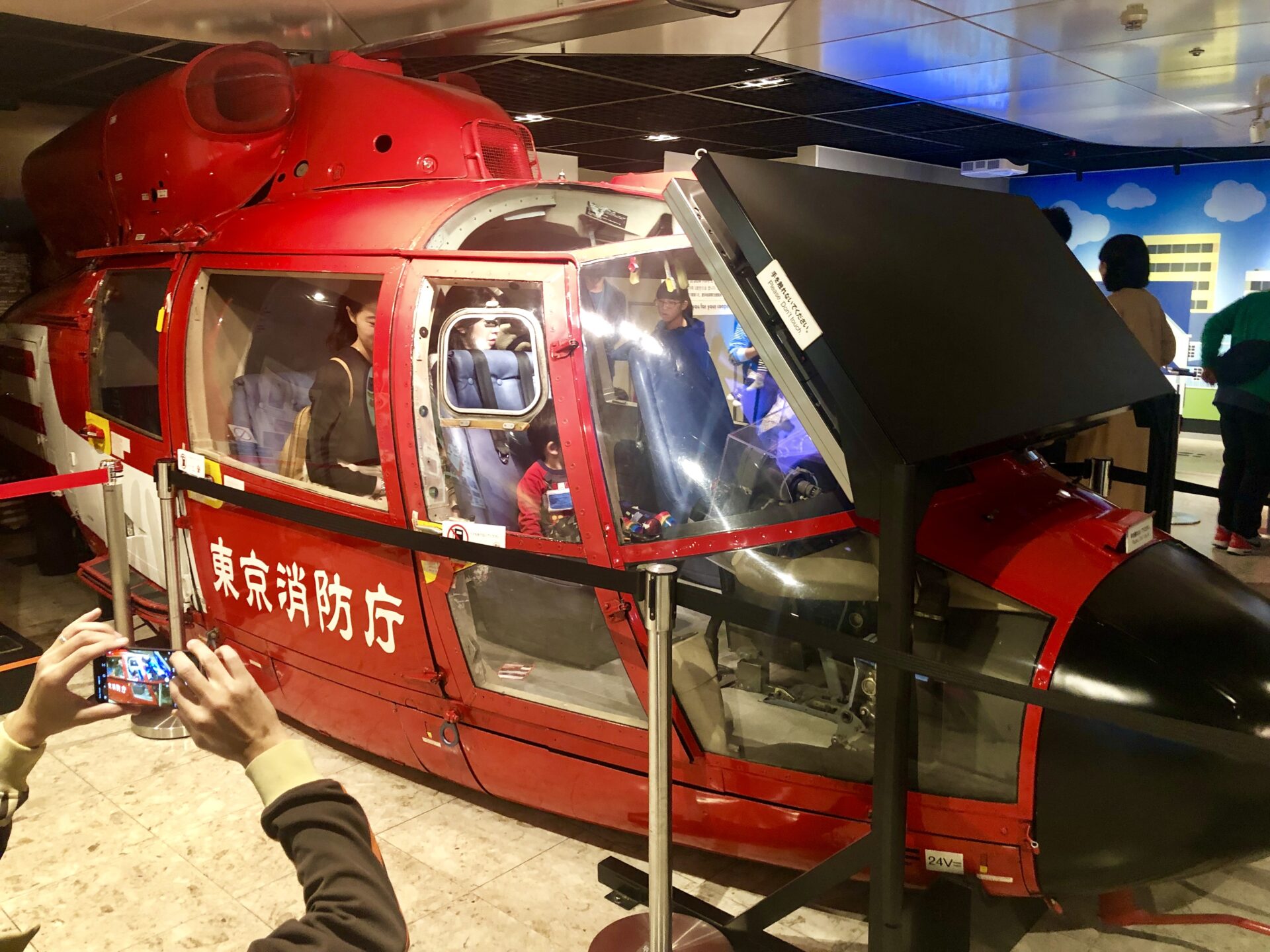 Is there restaurant/cafe ?
There are no restaurant or cafe inside this building.
You can take a break at free rest area on 10F – I suggest to bring some snack or drink before you enter this museum for urgent hungry alert by children.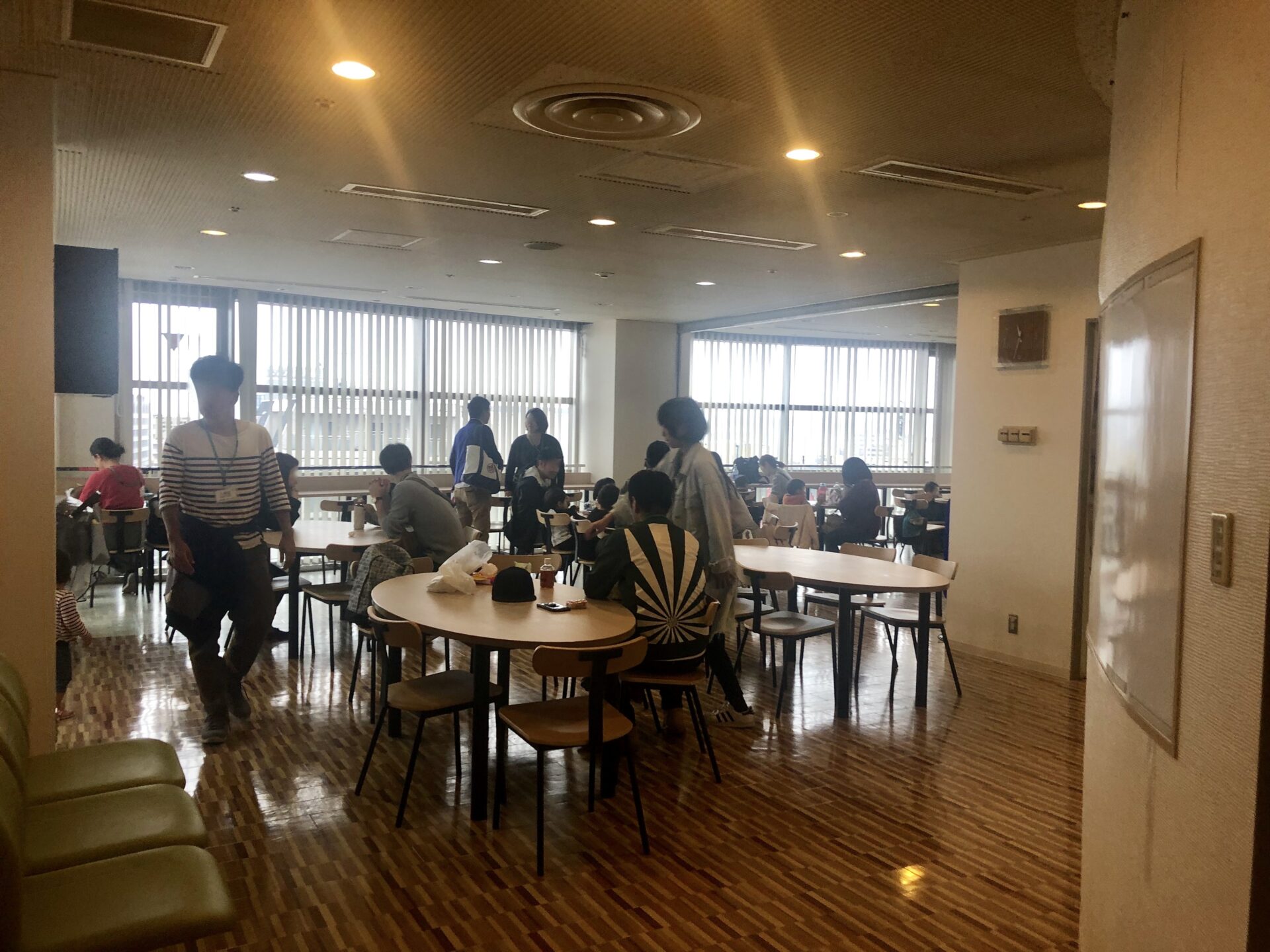 Being little Firefighter in Japan
Once you receive the guest card on 1F, you can explore anywhere.
3F is the most popular floor for small kids.
1F : reception –> Receptionist would give you guest card. Return them when you leave.
4F/5F : Japanese Fire department history exhibition
B1F : Actual classic fire-engine display (can not touch )
3F : Fun area for kids – there are some fire department related games, picture spot with fire engine replica. (but not so many)
10F : Lounge area. If you bring food or drink, you can use lounge on 10F freely.
*No food allowed except for lounge on 10F.
*Baby stroller parking spot is on each floor, but recommend to leave on 1F.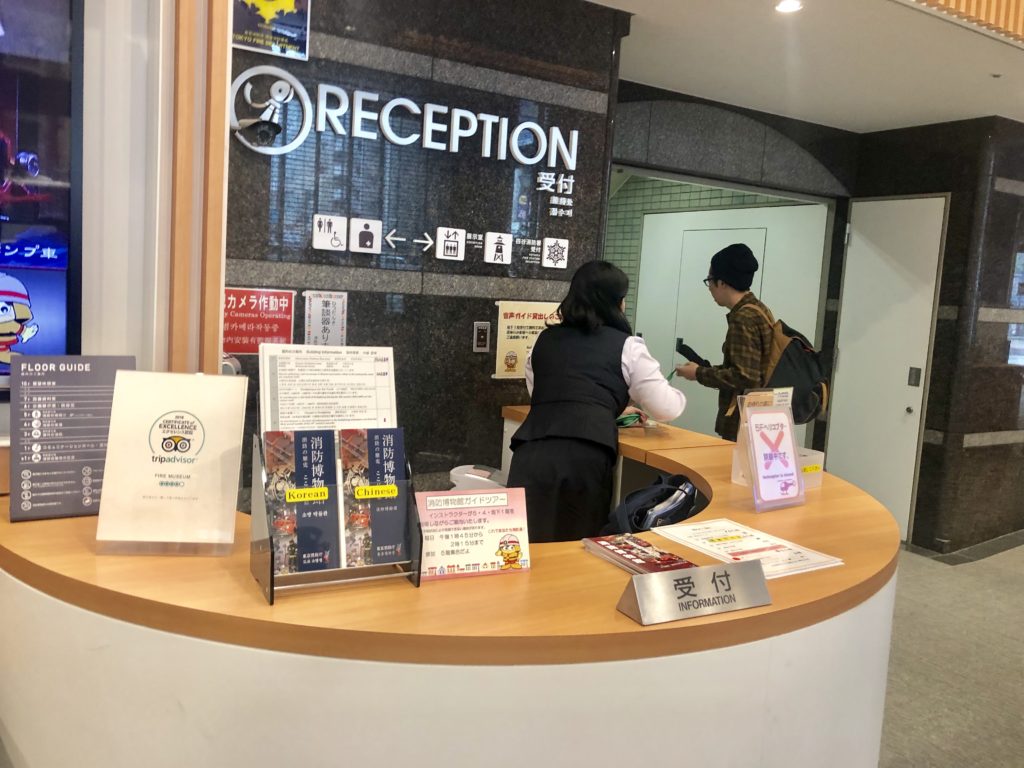 ---
---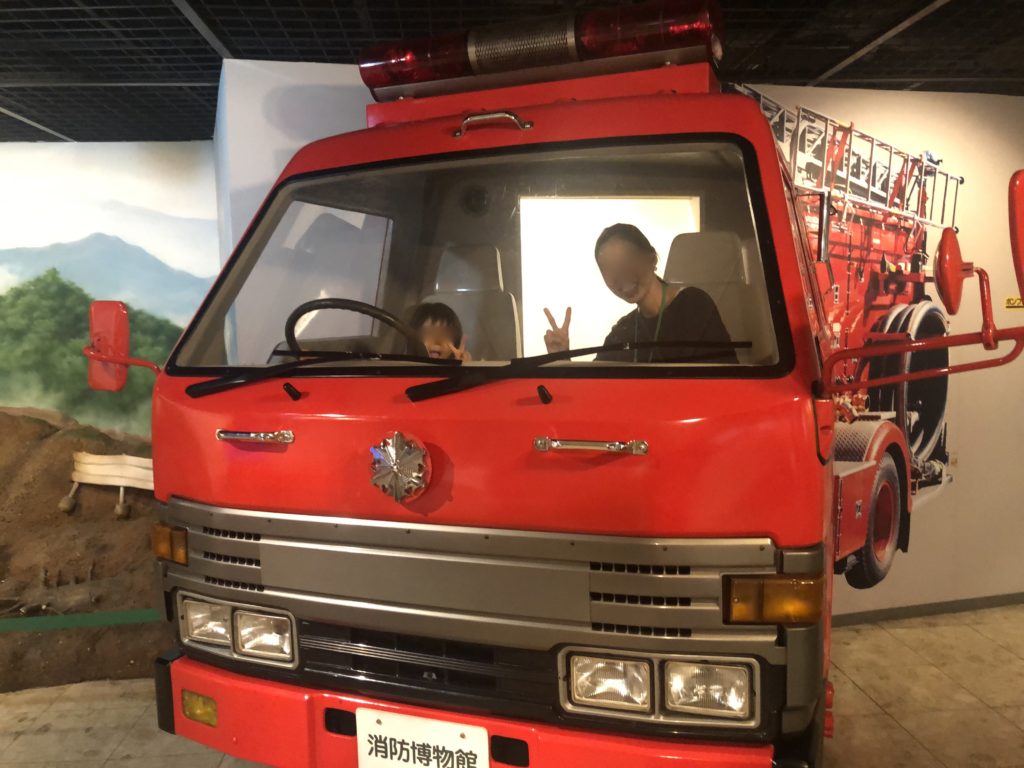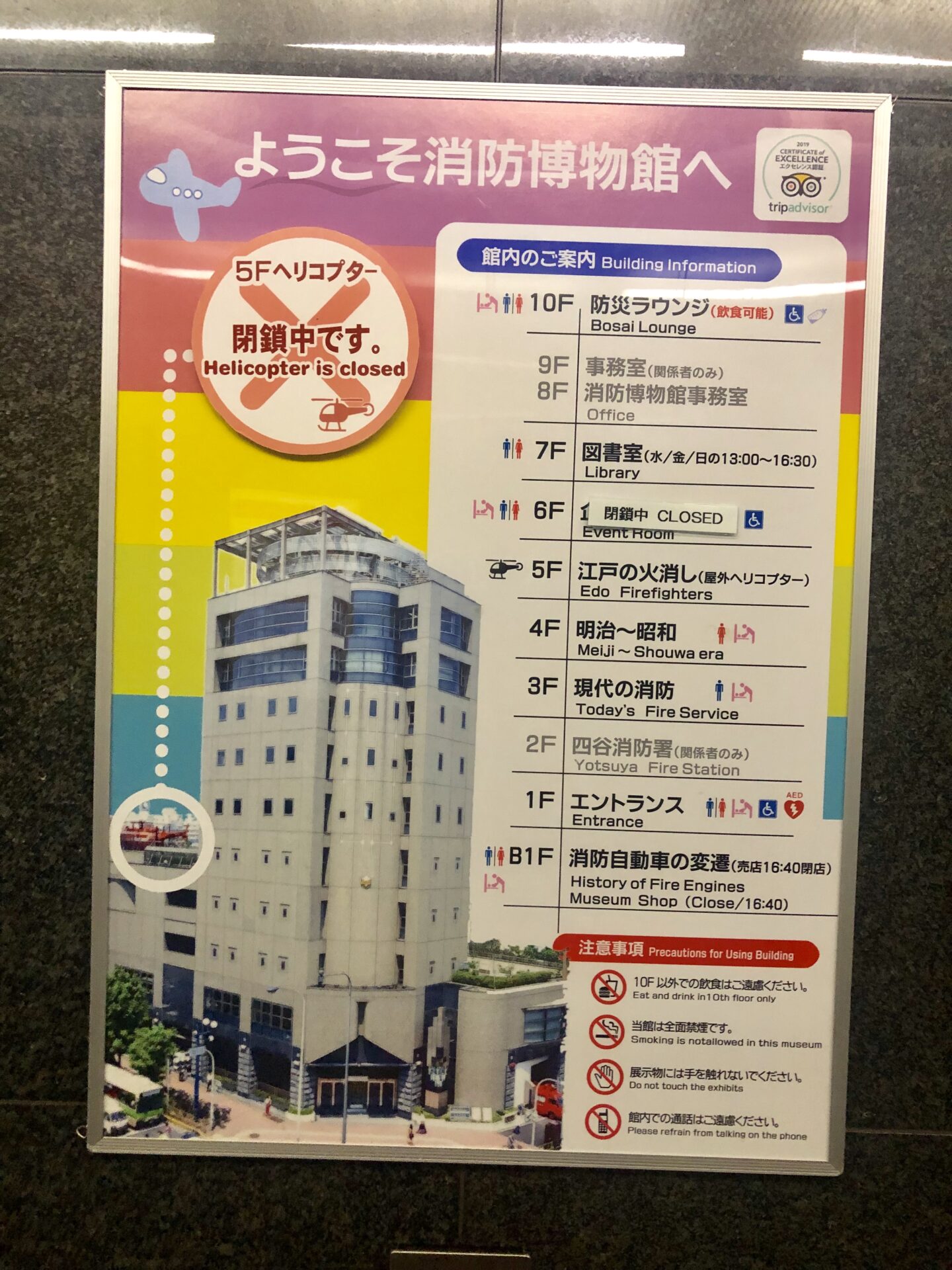 If you have spare time – another children's spots in neighbor
If you have time to play more ;
Toy Museum is about 7min walk from fire museum. The building is renovated from old elementary school.
*Admission : 1,000yen (Adult), 700yen ( 6 month baby – elementary school kids )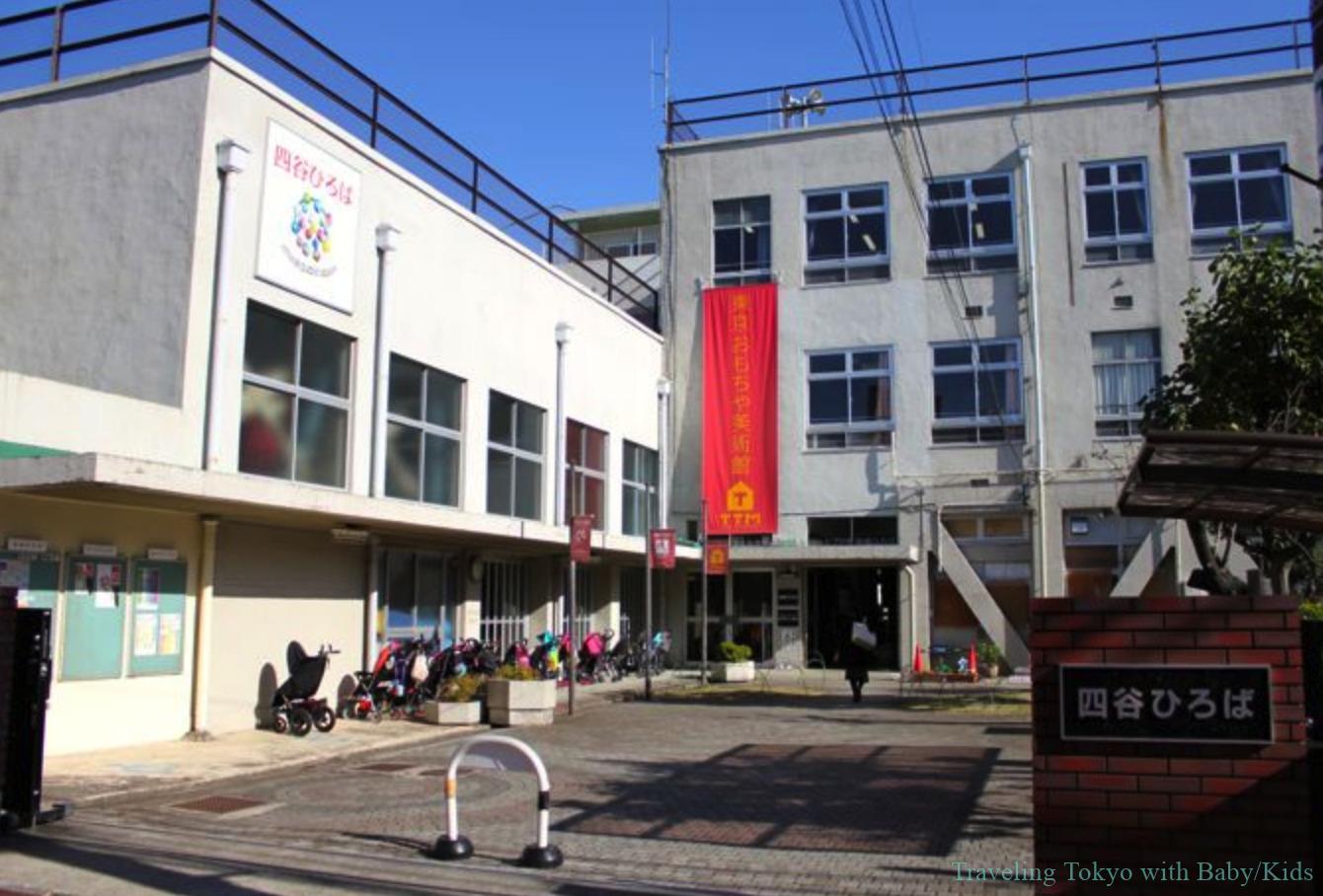 When the wether is good – outdoor children's playground Niko-Niko-Park is about 15min walk from here. (5min by taxi)
More about —> Niko-Niko Park (nice outdoor playground )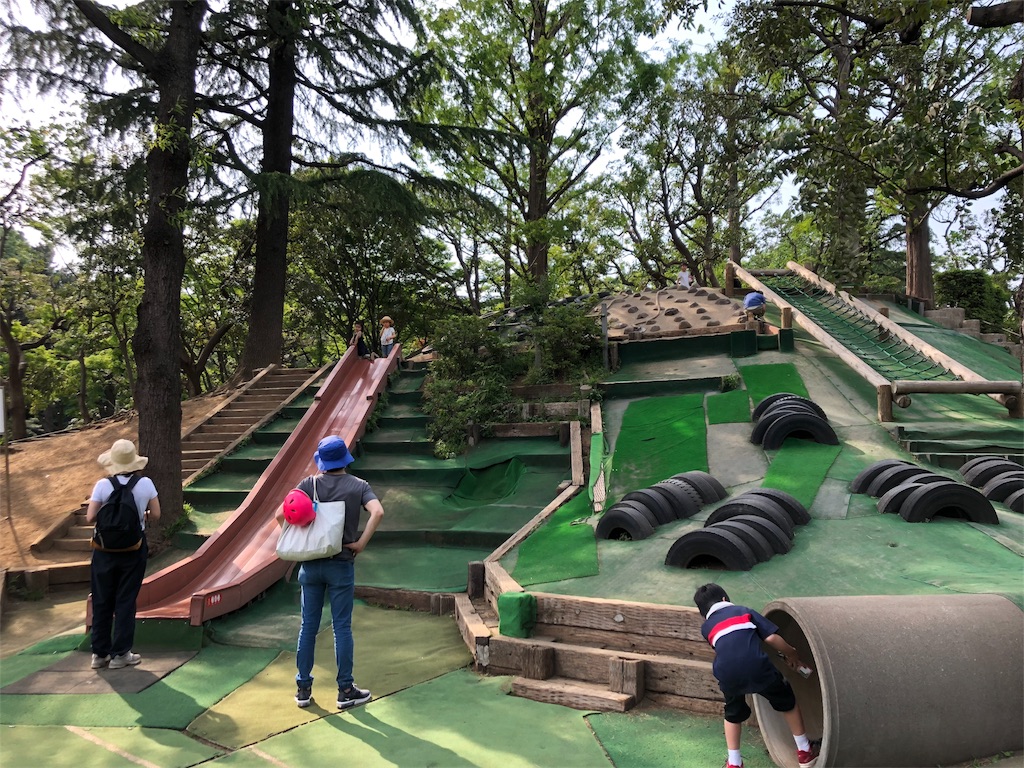 ---
Related articles
Police museum in Ginza, Tokyo (Admission Free)
Mini Science museum in Toranomon, Tokyo (Admission Free)

Large science museum "MIRAI-KAN" in Odaiba, Tokyo
---
Other articles