DAISO is the largest 100yen shop chain store in Japan, more than 3,600 stores throughout Japan, 2,200 stores overseas.
This flagship store in Ginza is showing their new challenge within 100yen and 300yen (Some products are 1000~1500yen).
Daily life goods, snacks, toys, masks, travel goods, etc. – practically this store would be helpful for your travel stay.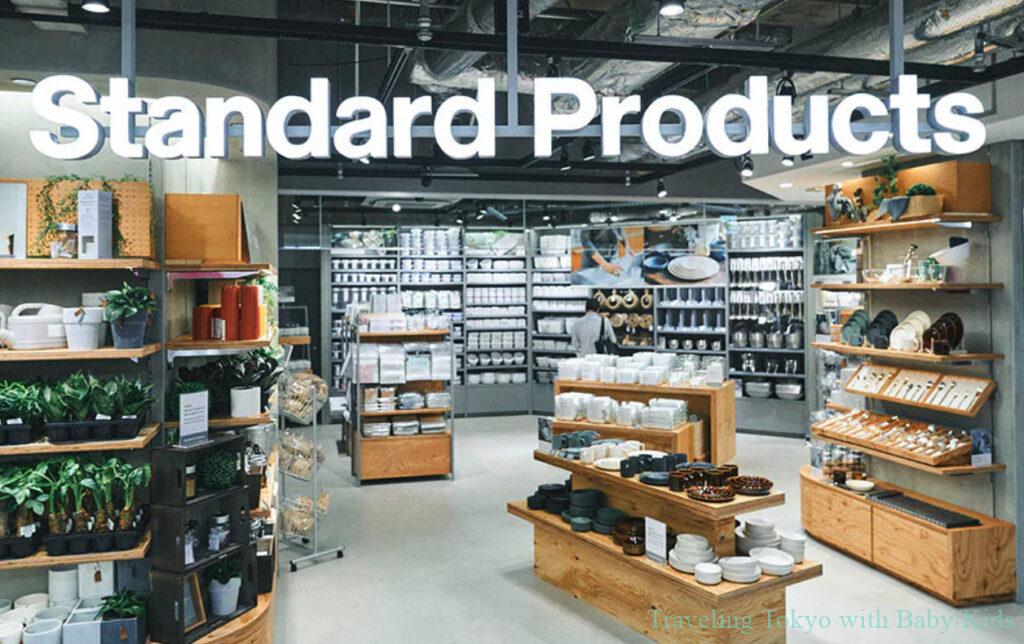 Daiso Flagship Store in Ginza
It's 6th floor of Marronnier-Gate-Ginza-2 building. (Same building with Uniqlo Tokyo)
There are about 23,000 items of low price & good quality products are here..!
DAISO Ginza Store ( Official website )

Address : 6F, Marronnier Gate 2, 3-2-1, Ginza, Chuo-ku, 104-0061 (Link to Google Map)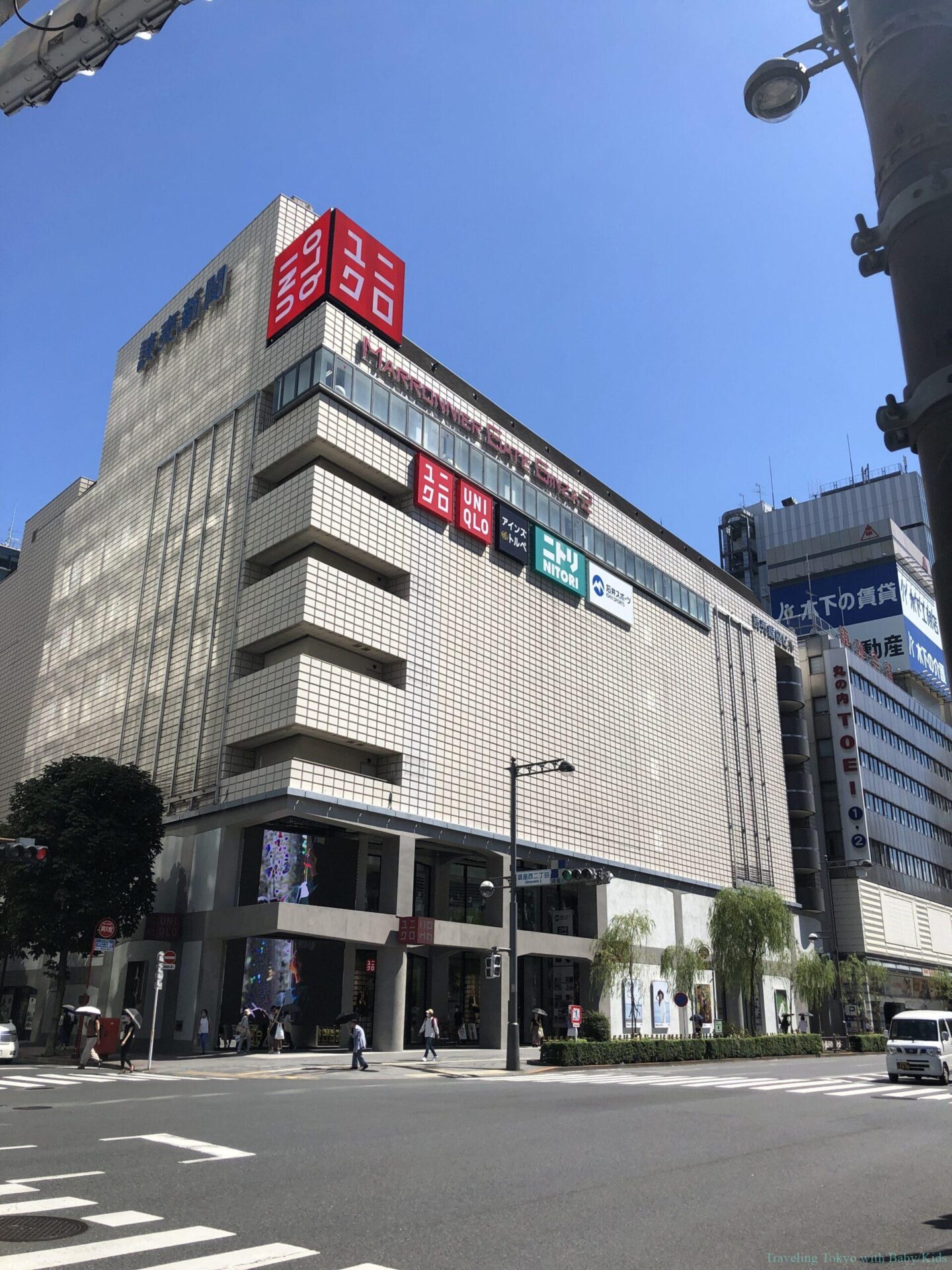 Japanese snack wall
Most happy point of this Daiso for kids&parents might be snacks corner.
Let kids choose these pile of Japanese snacks – Hmm looks all mysterious… but FUN !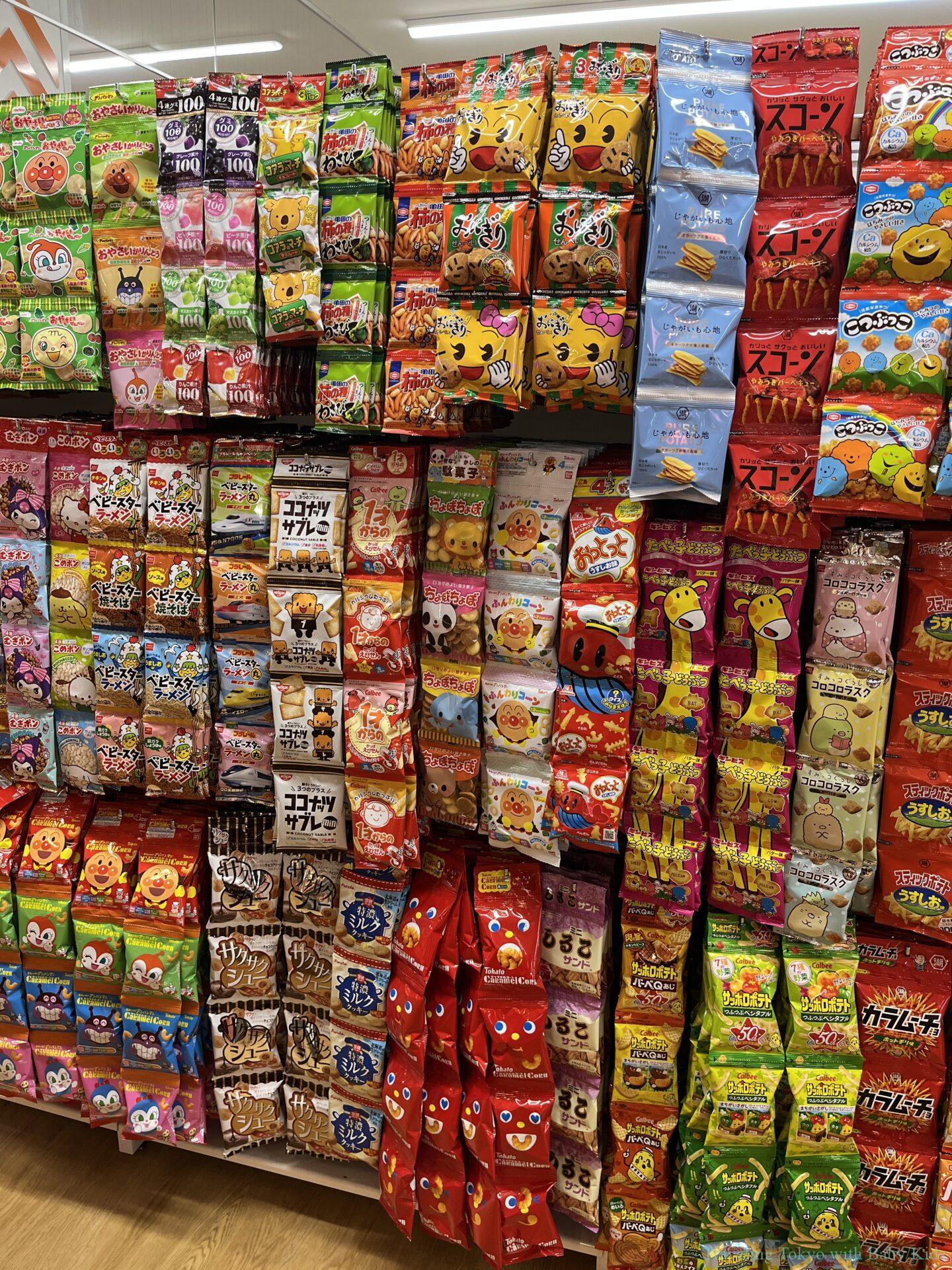 Toys for kids
Bobbles, Seal books, bath toys, etc. lets get some toys from here for kids emergency.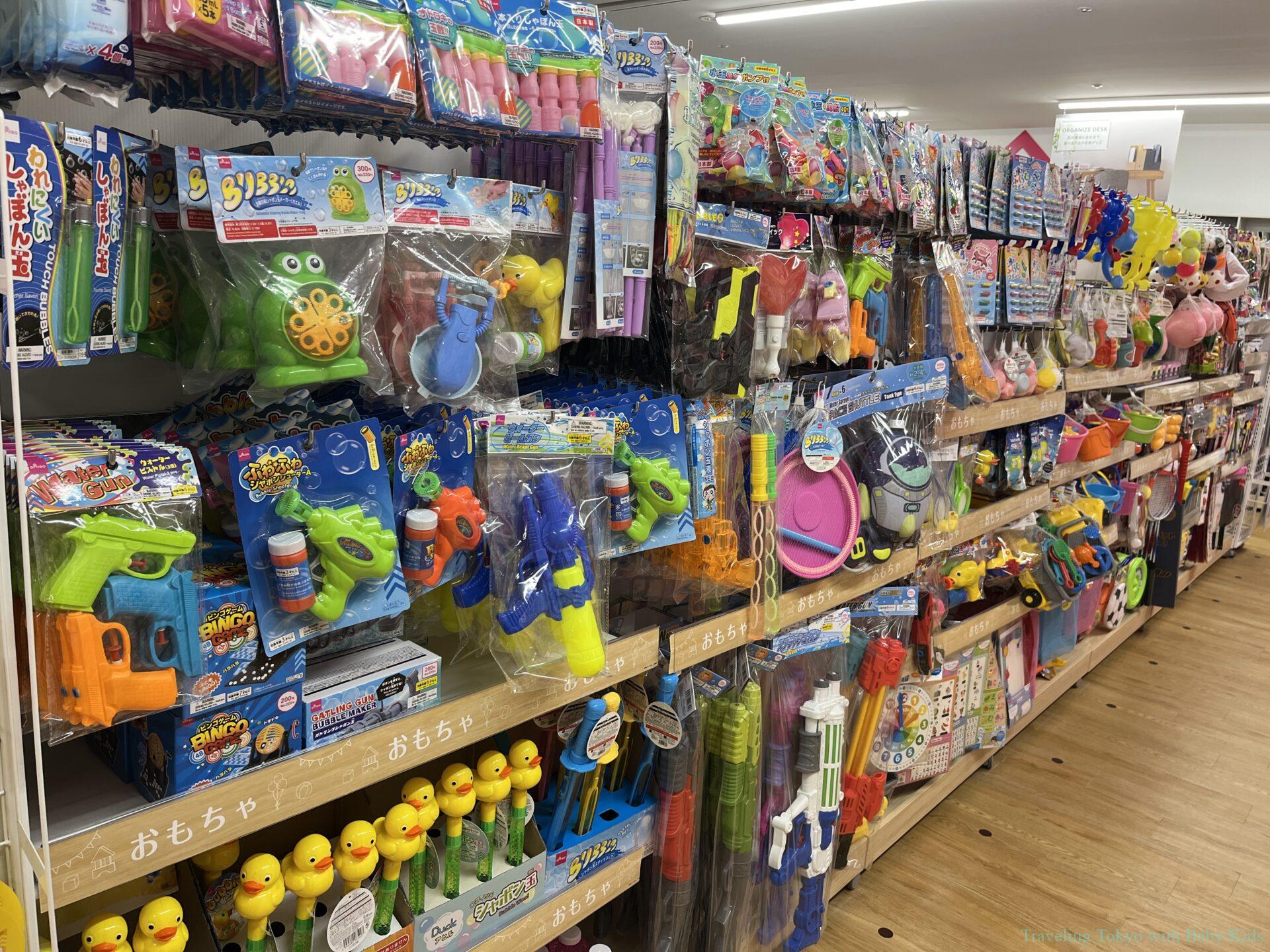 Standard Products – new 300yen shop by Daiso
Daiso started 300yen shop brand in 2016 named "Standard Product", which simple, modern, sustainable designed products. These products are mostly Japan made, high quality with 300yen…!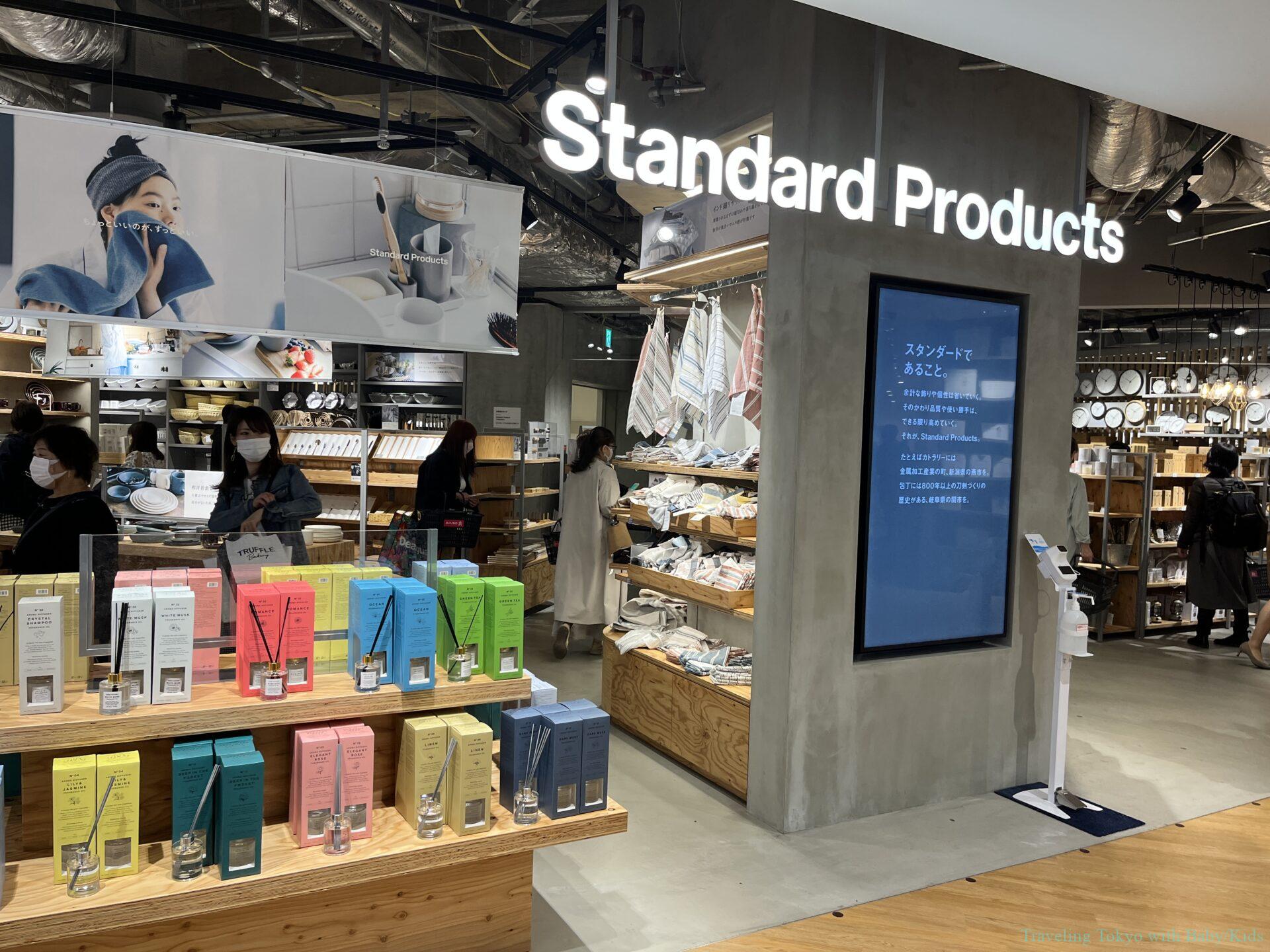 THREEPPY – another 300yen brand
THREEPPY is Daiso's another 300yen brand – expressing "Cute for adult".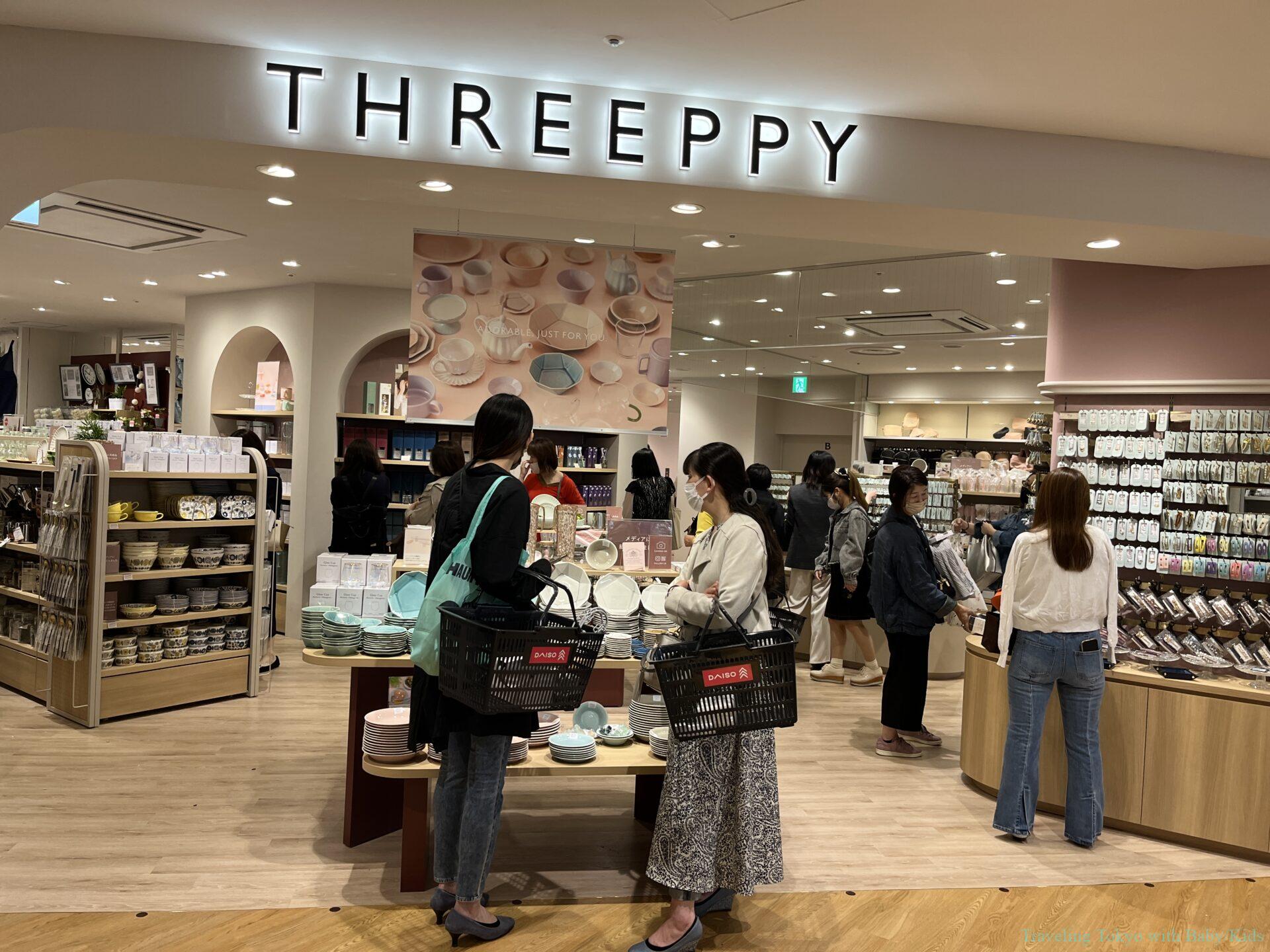 6F Floor Plan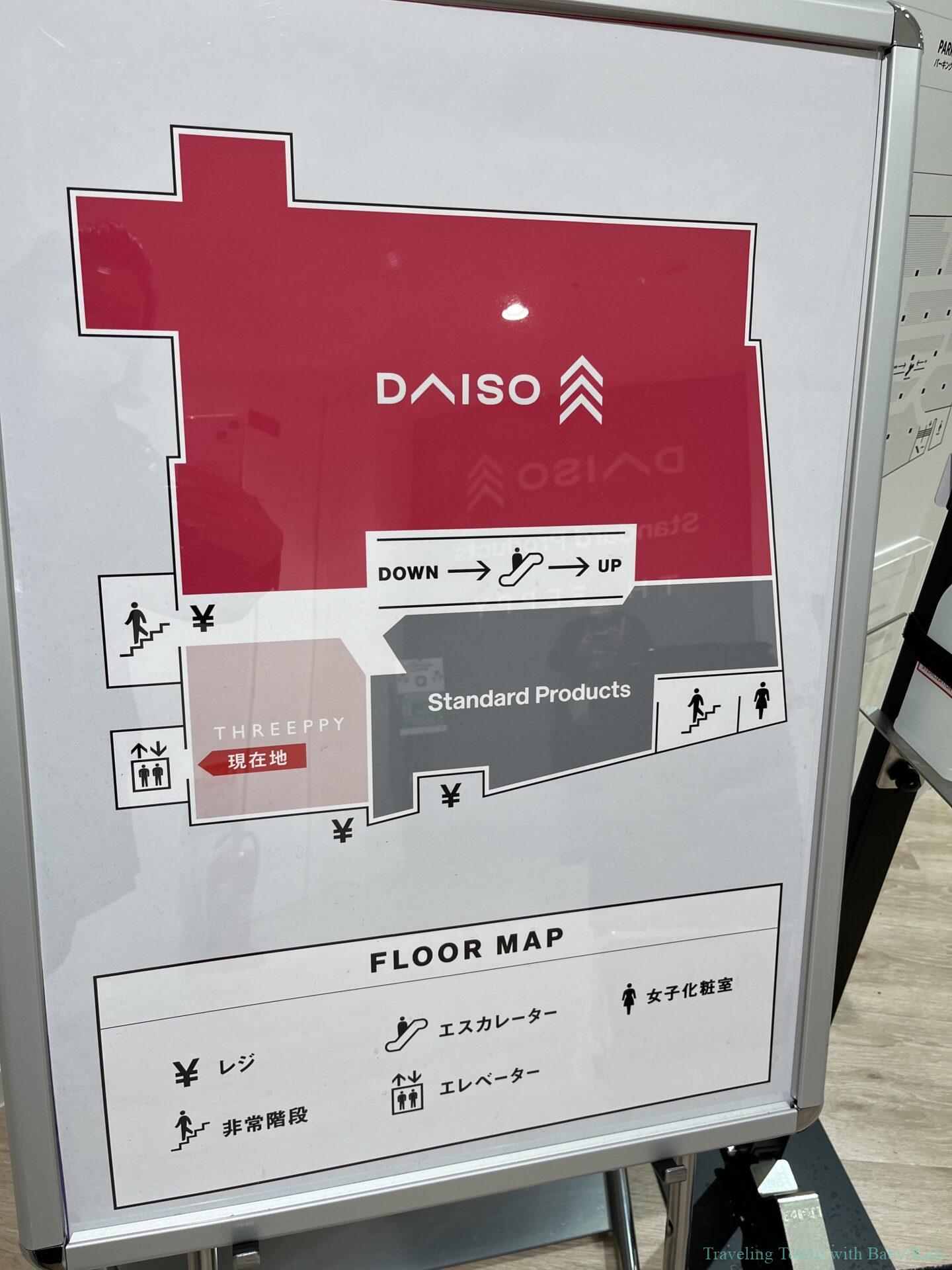 –> Details about UNIQLO TOKYO, the biggest flagship store in Tokyo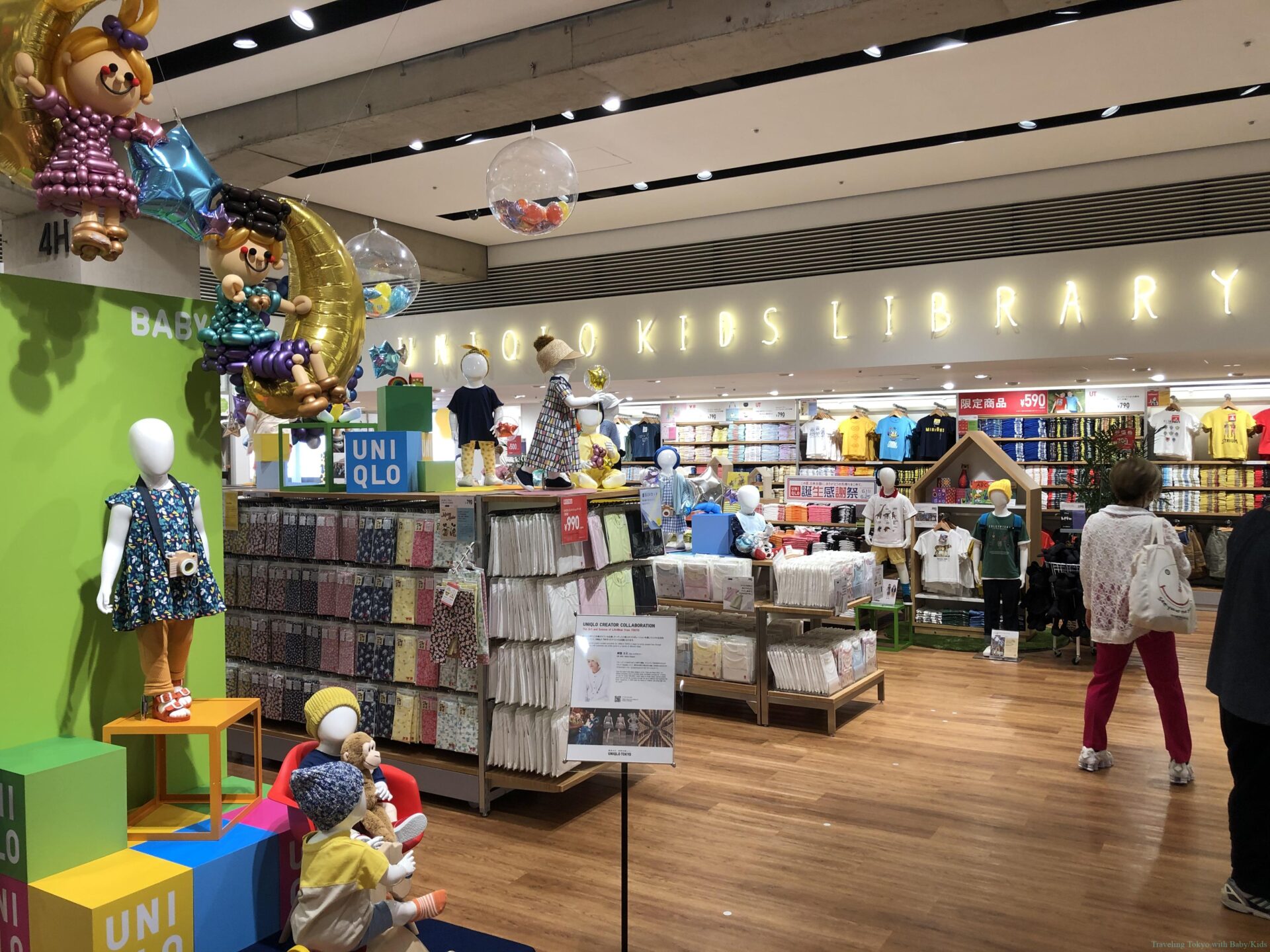 ---
Related articles
100yen & 300 yen shops in Ginza, Tokyo

[ UNIQLO TOKYO ] The biggest flagship store ( in the same building )
---