Roppongi is a district in Tokyo that is well known as the city's most popular nightlife district among foreigners, offering a large number of foreigner friendly bars, restaurants and night clubs.
Although most of Roppongi area seems not so baby/kids-friendly, there is comfortable area for family.
TOKYO MIDTOWN : Landmark tower of Roppongi
Just about 3 minutes walk from Roppongi subway station, tall tower called Tokyo Midtown is the second highest building in Tokyo.
Since opened in 2007, it has been popular spot for not only Japanese but the non-Japanese as this facility is full of cool shops & service as well as bilingual concierge service.
(This area is home of many embassies / foreigners of living in Japan)
*There is another landmark tower called "Roppongi Hills" – Roppongi Hills is more for adult (shopping / Bars ), there are no this kind of nice garden.
Tokyo Midtown Roppongi (Official website)

Address : 9-7-1 Akasaka, Minato-ku, Tokyo (Link to Google MAP)
Lower floor : Shops, Cafes, Restaurants, Museum, Clinic, etc.
Middle floor : Offices
Upper floor : Hotels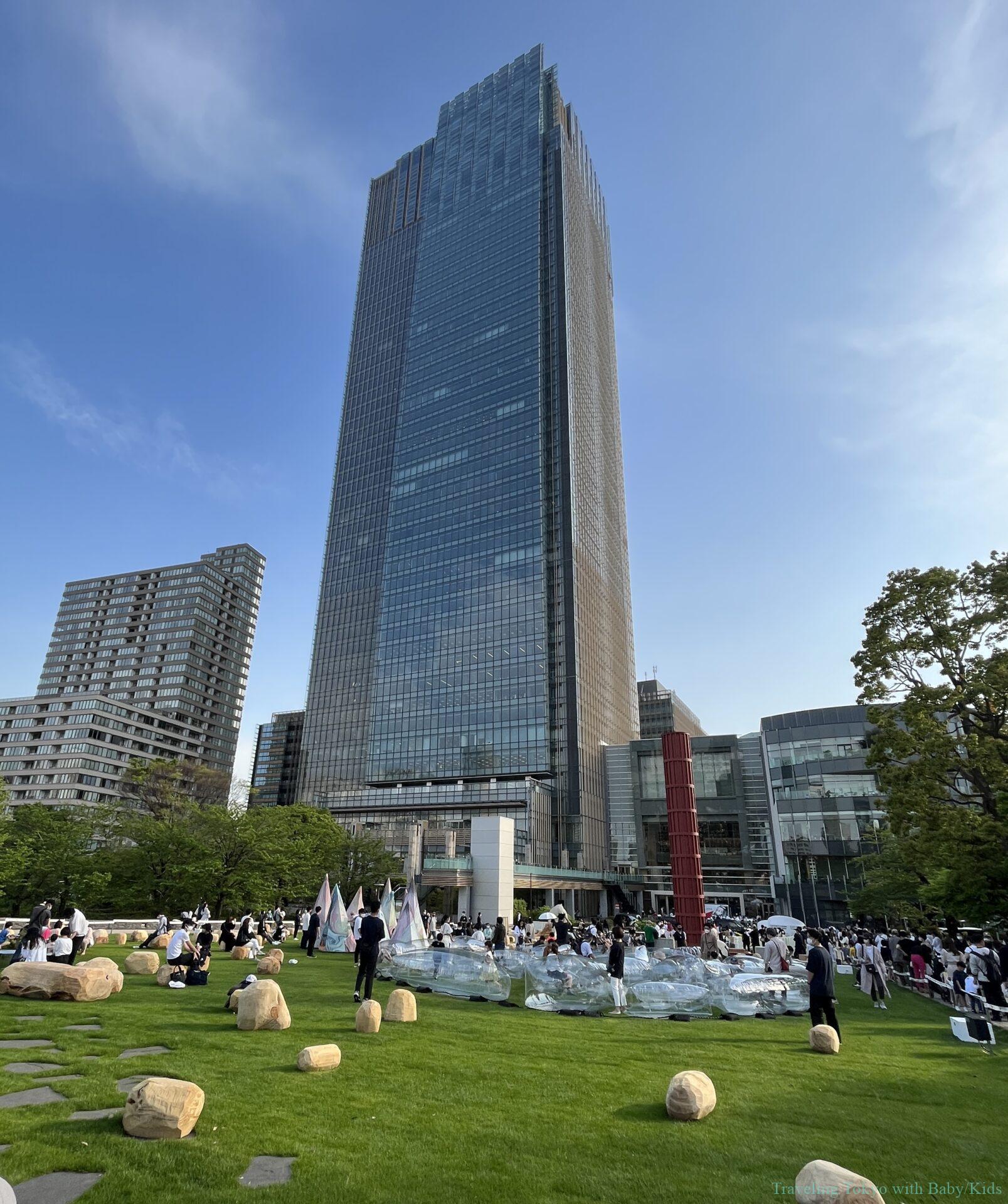 Public Garden in front of Tokyo Midtown
Tokyo Midtown has a sprawling, beautifully landscaped garden space on the north side – the stylish walking path with cherry blossom trees, small waterway, clean lawn, small pond, minimal equipments for kids… all elements are making good balance in this mid-size garden.
(Technically the lawn & pond area is municipal "Hinokicho Park" )
Many family is chilling out here on beautiful day with baby.
It is easy to get lunch or drink inside Tokyo Midtown,
you can quickly go to nursing room, or toilet.
Seasonal event is also going on at Midtown garden area.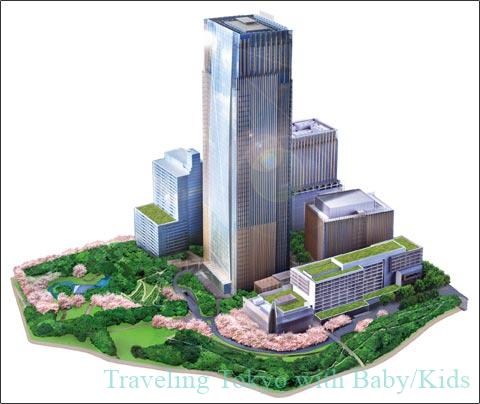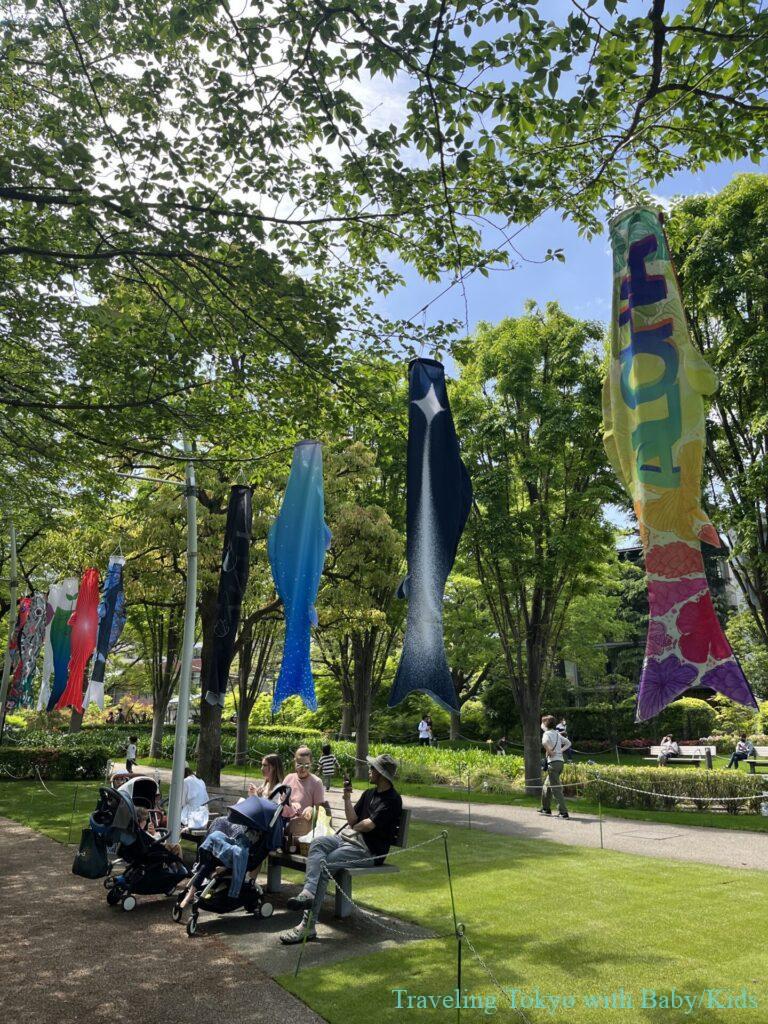 Cafe & Restaurants
B1F is casual cafe and restaurants floor.
There are many decent restaurants on 1F,2F,3F – mostly all family-friendly restaurants.
Rits Carlton Hotel's restaurants are on 1F and 45F.
—> https://en.tokyo-midtown.com/food_drink/ ( Link to shop list )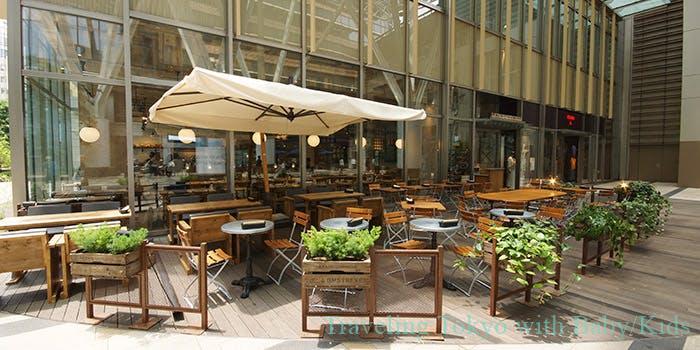 Nursing room & Diaper changing board
There are 2 nursing rooms inside Tokyo Midtown, on B1F and 2F.
The one on 2F is larger.
*You can find diaper changing boards on every toilet area.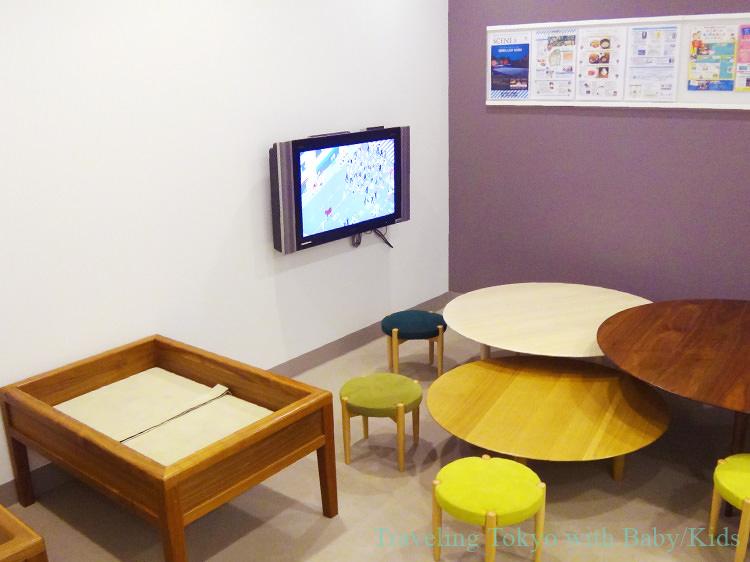 The Ritz-Carlton Tokyo Hotel is on 45F – 53F.
—> https://en.tokyo-midtown.com/facilities/ritz/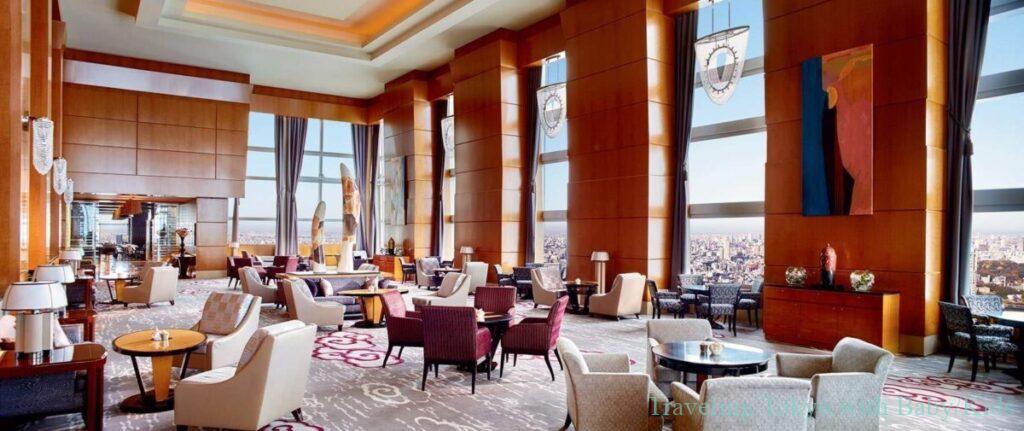 Top quality serviced apartment "Oakwood Premier Tokyo" is also here at garden-side tower building.
—> https://www.oakwood.com/japan/tokyo/premier-tokyo-midtown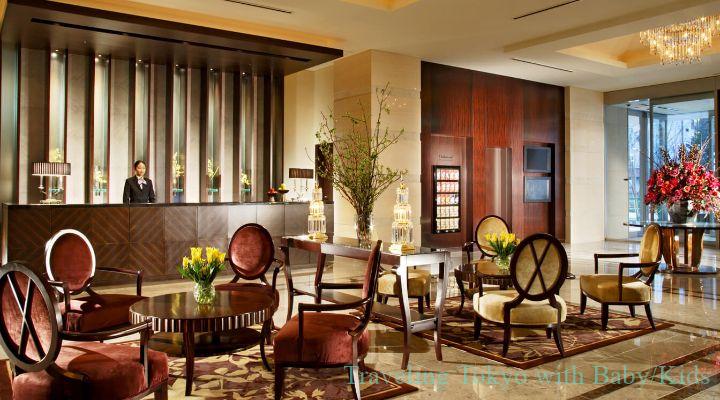 English-Speaking Clinic
There is clinic on 6F, Tokyo Midtown Clinic has Travel Clinic menu.
Please check detail from their official site.
—> https://www.tokyomidtown-mc.jp/en/service/medical/travel_clinic.html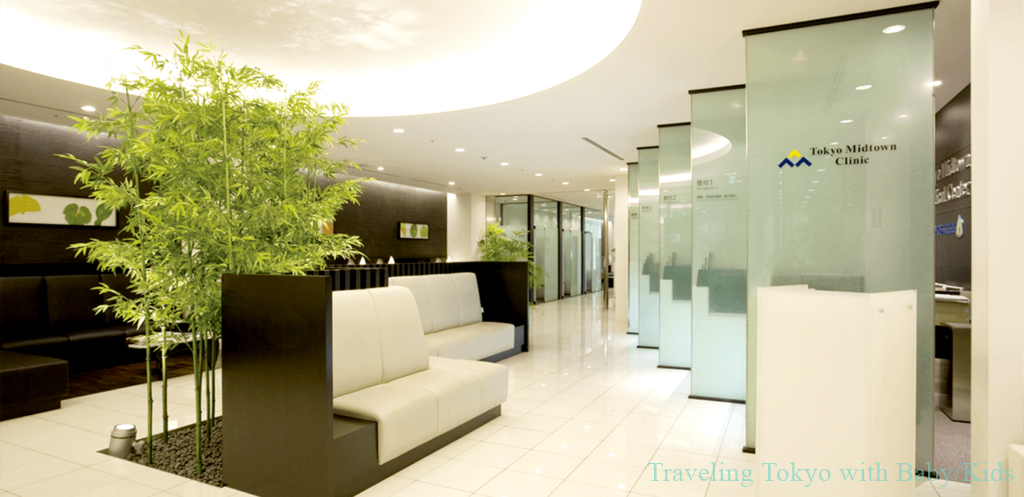 Related articles ;
Hibiya Midtown – another one near Imperial Palace Tokyo
[ ARIAKE GARDEN ] Family friendly shopping complex near Tokyo2020 Olympic venue
Sky Garden at GINZA SIX – Safe garden for baby/toddler

[ TOKYO Mizumachi ] Chill-out park in between Asakusa and Tokyo Skytree
---