Although most of fireworks festivals have been cancelled all over the Japan, Jingu-Gaien Fireworks Festival is decided to be held this summer after 3years!
The fireworks coming from baseball stadium in Gaienmae, which is very central area of Tokyo.
And if you could buy tickets, live music performances by many Japanese musicians will be held before & after fireworks.
(Popular tickets!)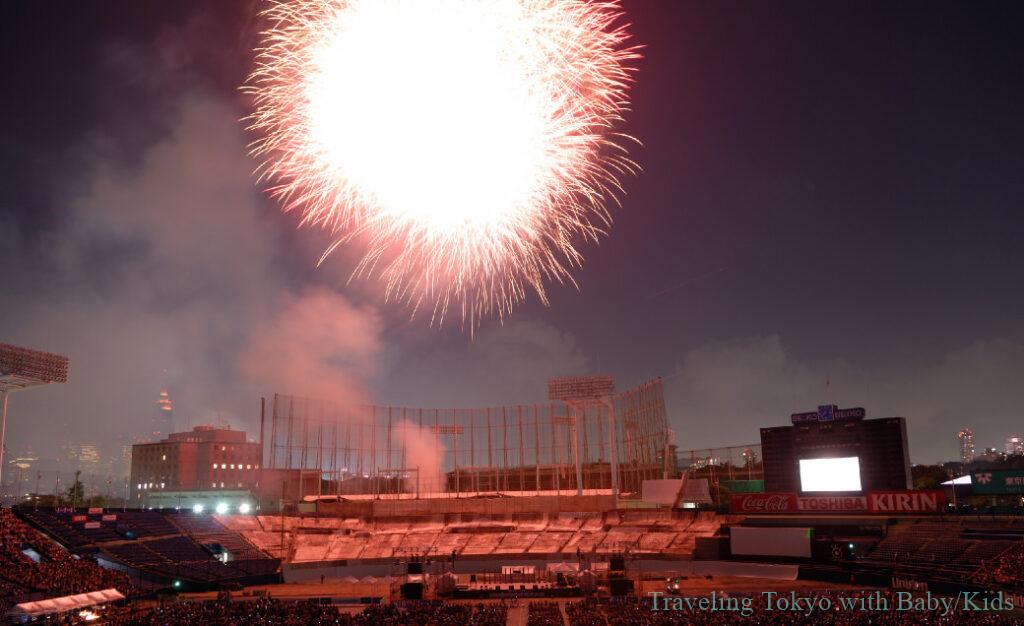 Location
Address : Jingu Stadium, 3-1, Kasumigaokamachi, Shinjuku-ku, Tokyo ( Link to Google Map )
There are 4 options to enjoy this fireworks festival ;
At Jingu Baseball Stadium : Need Event ticket –> about 5,000yen – 15,000yen / parson

At Jingu Rugby Stadium : Need event ticket (4,000yen / parson) *seats reservation

At Jingu Rubber-ball Baseball Ground : Need event ticket (4,000 – 4,500yen / parson) *Picnic style on the ground, picnic seats will be hand out at venue

On the street around Jingu baseball stadium –> No charge, just find place to see fireworks freely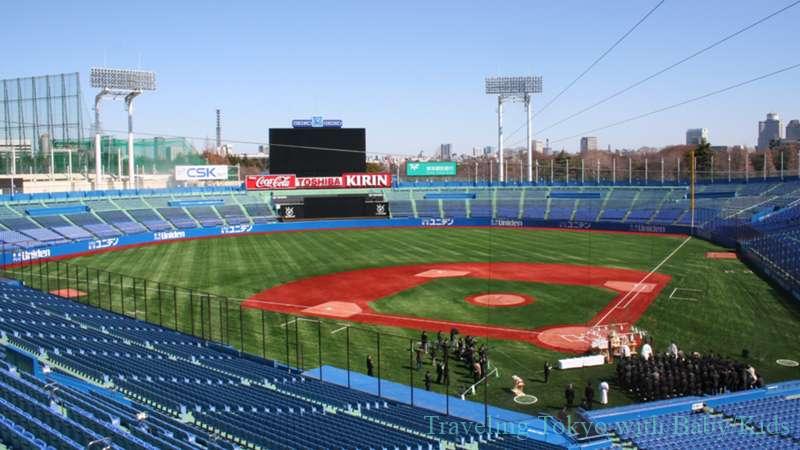 Date and Time
Date : August 20 Sat 2022
Fireworks : 19:30~20:30
*Live music at Jingu Baseball stadium starts 17:30 (Venue open 16:00 )
*In the event of bad weather, fireworks may be cancelled or rescheduled to the following day.
*Fireworks : 12,000 Displayed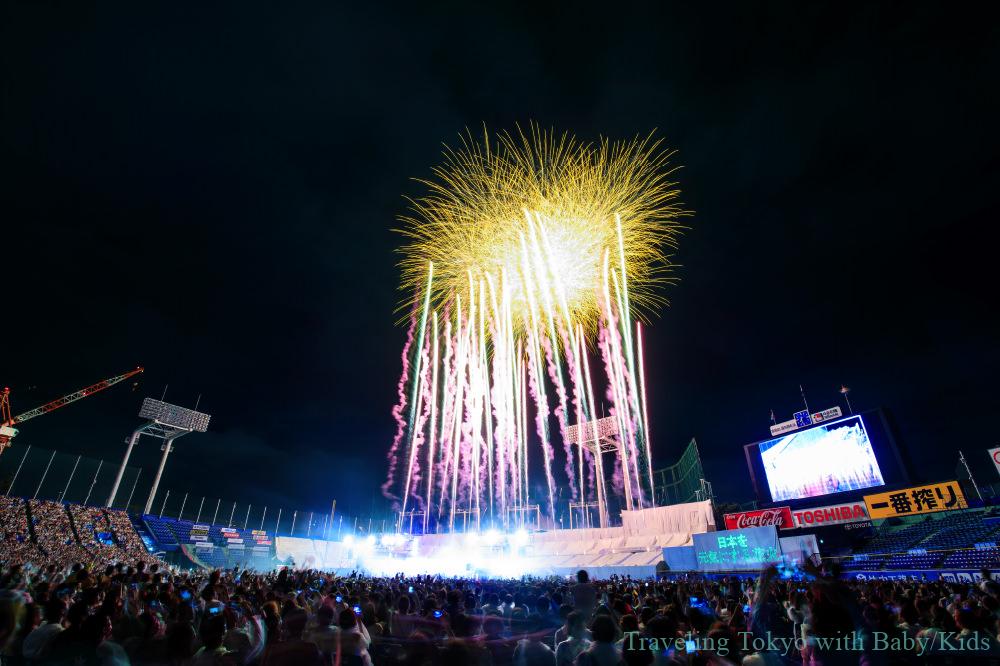 Official website
Fireworks Festival : http://www.jinguhanabi.com/ (Japanese)

Live music event ticket (Ticket PIA) : https://t.pia.jp/pia/event/event.do?eventBundleCd=b2212744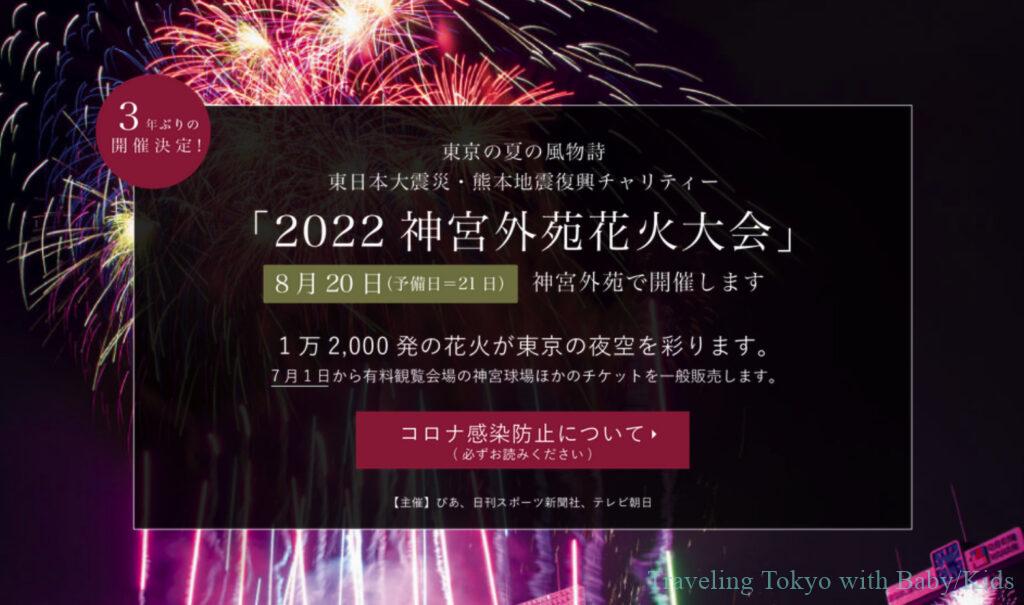 Tips before you go
*To get a good spot on the street, arriving at the event early is highly recommended.
*Bring drinks and foods before you arrive venue or Gaienmae station. All stores and road include convenience stores are going to be so crowded.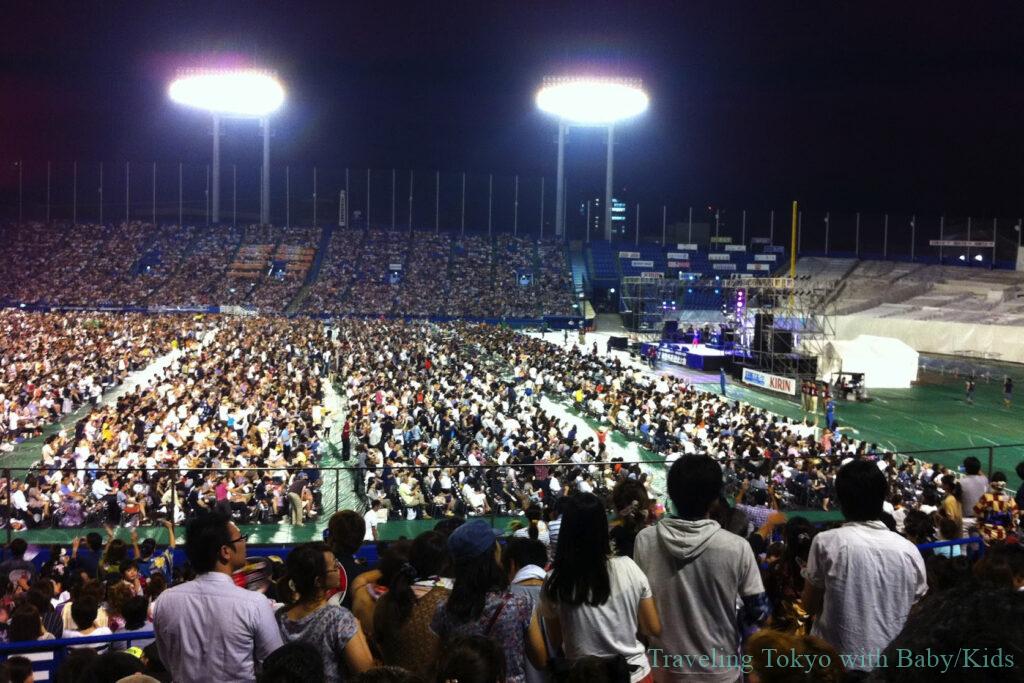 Enjoy Japanese art of fireworks!
---
Related articles ;
[ TOKYO SUMMER ] Best place to go in the summer – For family with baby/kids
[ 2022 Summer ] Public Pools in Tokyo – Welcomes tourist, family visitor
Children's outdoor playground around JIngu-Gaien
Family friendly Hotels with Pools in central Tokyo
4 BEST Aquariums in central Tokyo, Japan
---