"Sushi restaurants in Ginza" sounds very pricey though, some affordable / family friendly sushi place exists in Ginza area.
Susiro is one of the biggest "conveyor belt sushi" chain restaurant in Japan.
Start from about 100yen for an plate, reliable quality and wonderful cost performance.
It's 6th floor of Yurakucho Bic-Camera building.
***Tips***
As Sushiro is super popular now, 60min-90min waiting time is quite normal at store in big city.
You can reserve seat in advance via Sushiro official APP, Or via Google Assistant. (Or you can reserve at restaurant front)
— > How to reserve Sushiro (sorry Japanese only)

Sushiro Yurakucho store (Official website)
Sushiro Yurakucho store (Tabe-log page in English)

Address : 6th floor, inside Bic Camera Yurakucho, 1-11-1 Yuraku-cho, Chiyoda-ku, Tokyo (Link to Google MAP)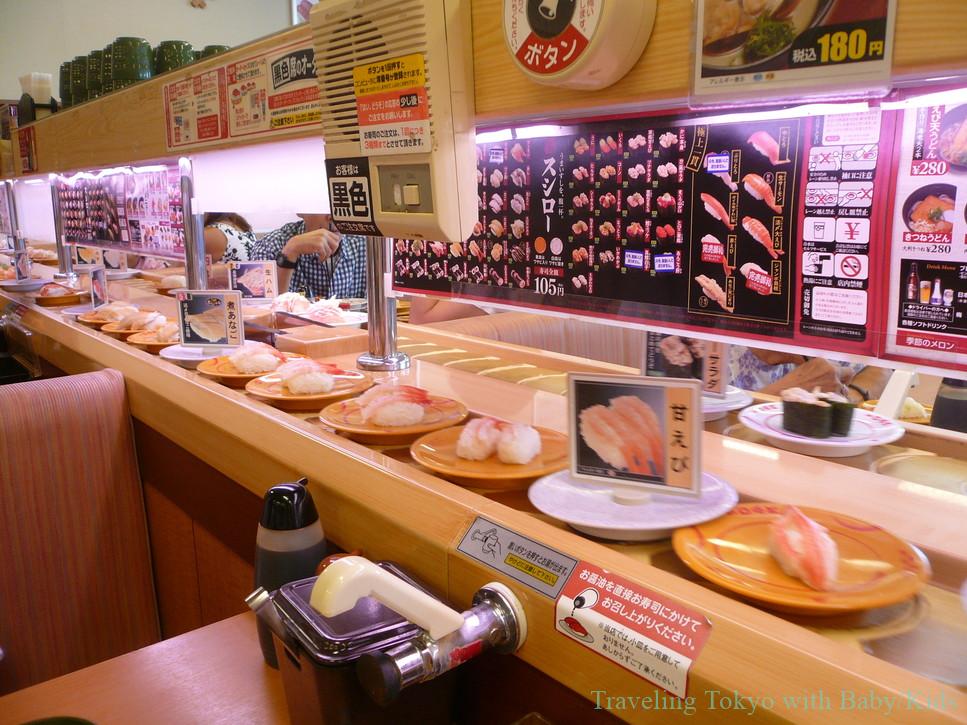 ---
[quads id=2]
---
Sushi-Zanmai is another famous Sushi restaurant chain.
Friendly and energetic atmosphere. (This store is not conveyor belt sushi style)
Suhi-Zanmai Yurakucho store (Official website)
Suhi-Zanmai Yurakucho store (Tabe-log page in English)

Address : 2-1-3 Yurakucho, Chiyoda-ku, Tokyo 100-0006 (Link to Google MAP)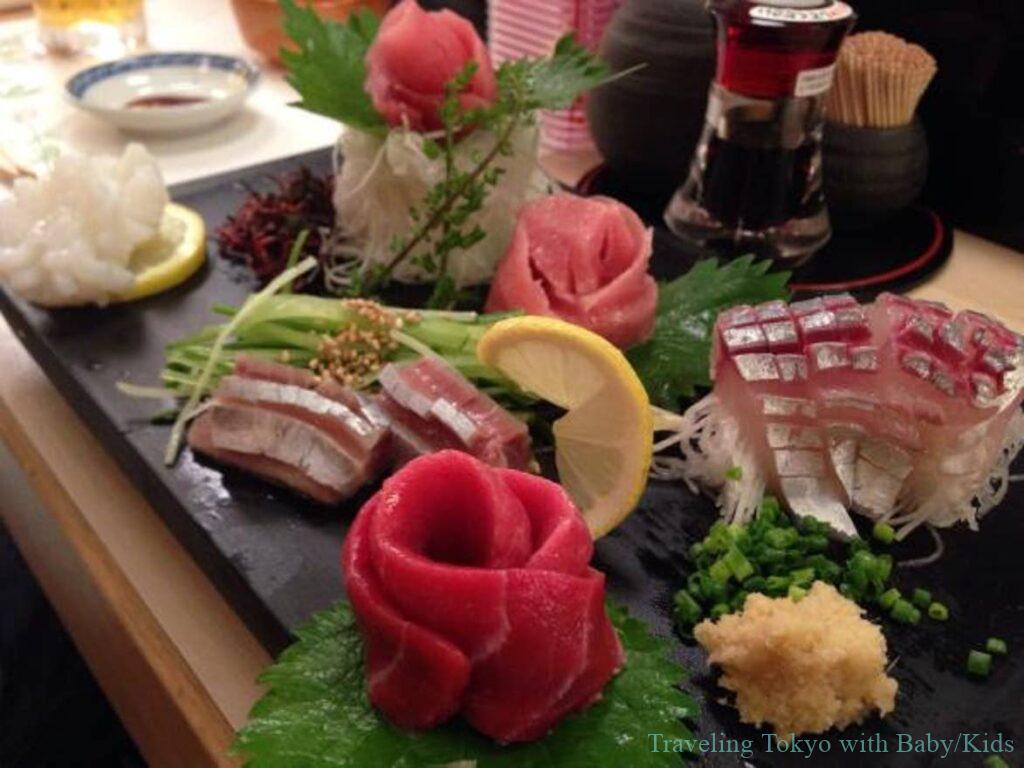 ---
[quads id=2]
---
Not too casual, not too fancy – nicely decent kids-friendly sushi restaurant. (This store is not conveyor belt sushi style)
Sushi Fukusuke Ginza (Official website)
Sushi Fukusuke Ginza (Tabe-log page in English)

Address : 10F Ginza Trecious building, 2-6-5 Ginza, Chuo-ku, Tokyo (Link to Google MAP)
---
Related articles
Where is good place for lunch with baby/kids in GINZA, Tokyo?

Sushi in Tsukiji (family-friendly)

If you go Tsukiji outer fish market with kids
---