Wonderful Indoor playground for kids operated by BORNELUND Inc., which is Japanese toy producing company focused on Education and fun, started from 1977.
For children From 6 month to 12 years old, there are full of toys and fun goods to excite.
A "play leader" who has learned the relationship between child development and play will be stationed to support parent-child play.
There are 17 Kid-O-Kid playground facilities throughout Japan, each facility has own specialities.
Kid-O-Kid ( Official Website )

Store search

*Currently Japanese language only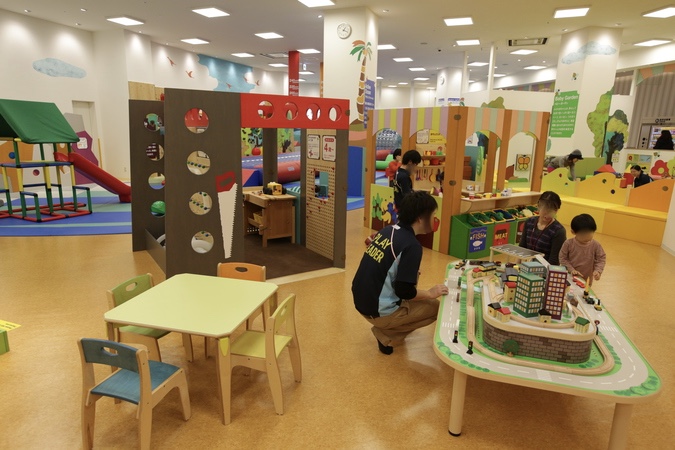 Feature
There are basically 3 kids of play zone as below.
Play-leaders helps children to enjoy together.
Creative activity
Building blocks, Playing house, Making world for cars / trains, playing carpenter, etc… kids completely involved in their works.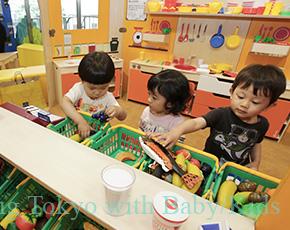 Physical activity
Ball-pool, Air-track, Cyber- wheel, Soft-blocks, etc… Kids excites and get sweaty!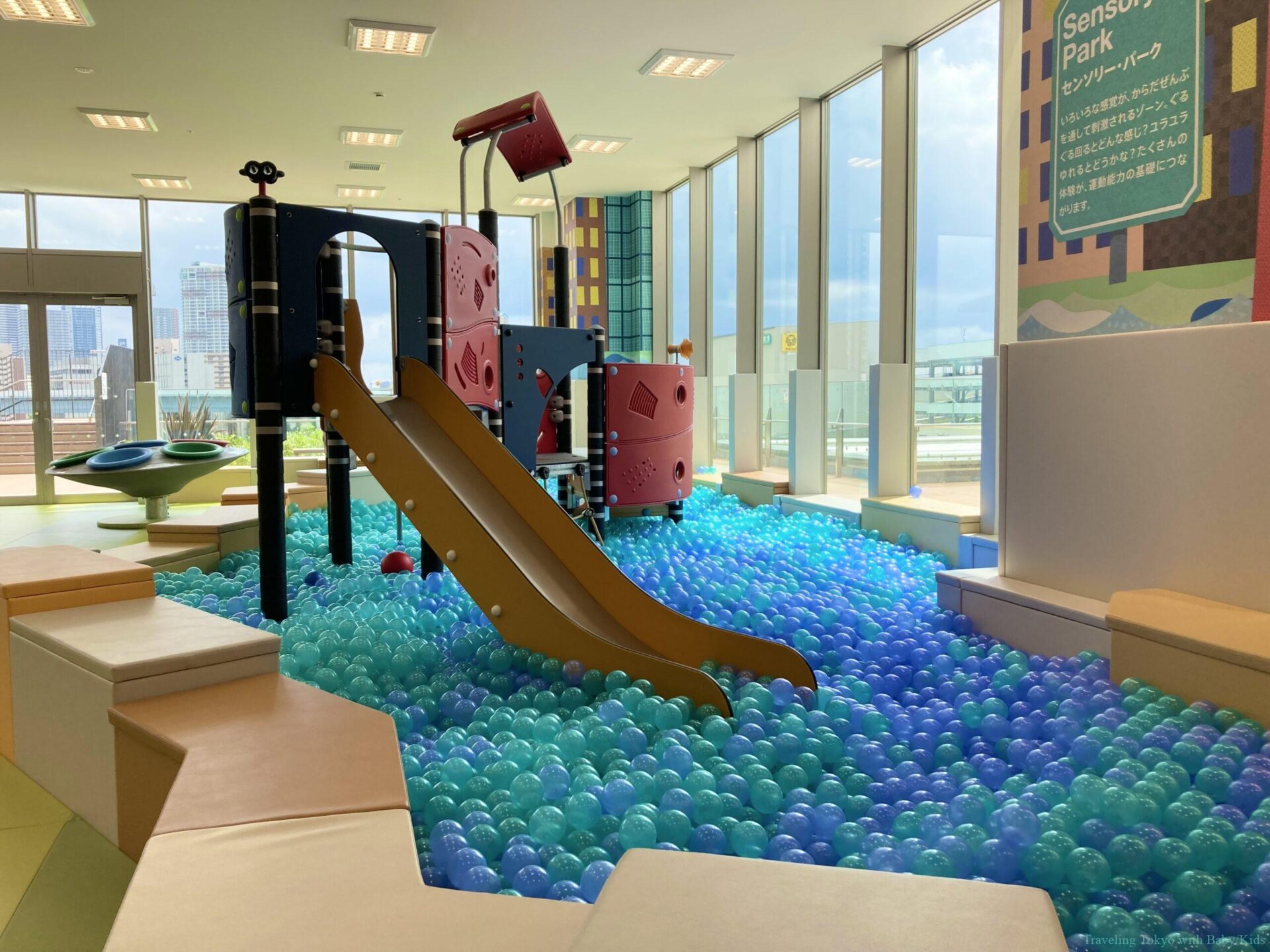 Baby area
There are baby area called BABY GARDEN, safety toy area for 6month old to about 1 and half years old toddler.
Staffs are frequently sanitizing baby toys as baby put everything into its mouth.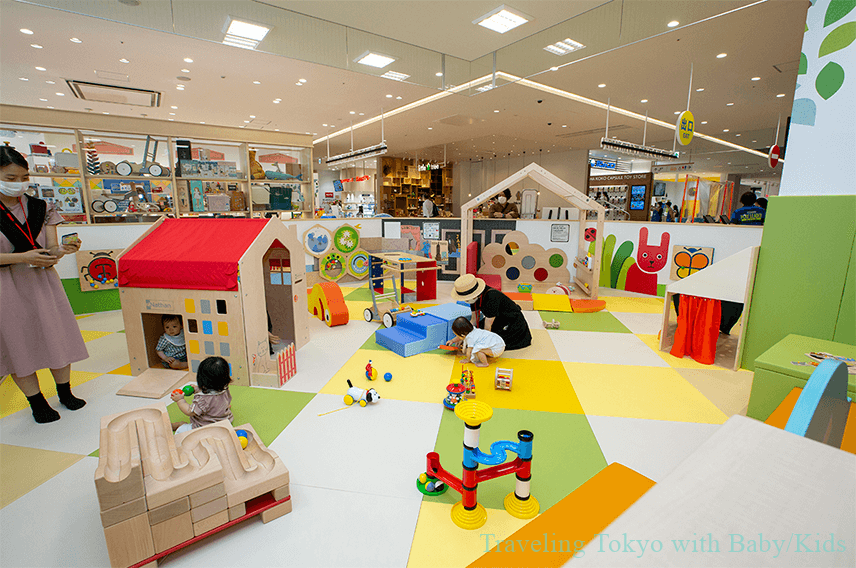 ---
---
Admission
First 30min.
another every 10min
Children ( 6month ~ 12years old )
Weekday : 700yen
Weekend : 800yen
100yen
Adult
600yen
No charge
There is Free-Pass available only weekday.
Weekday 1 day Pass
*Re-Entry OK
*No Saturday/Sunday/Holiday available
*Ticket number limited
Children ( 6month ~ 12years old )
1200yen
Adult
600yen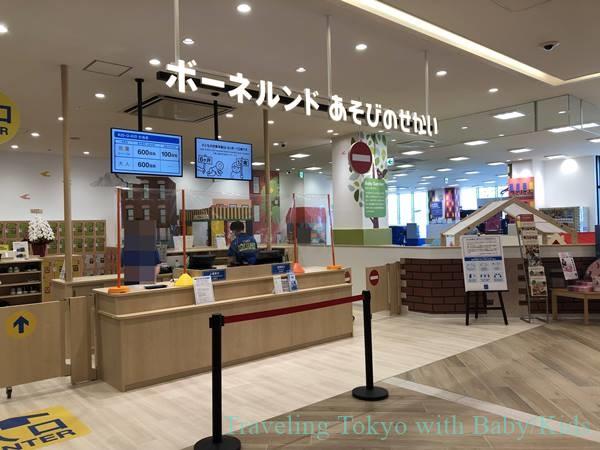 As no English page of store search page, I will leave major Kid-O-Kid store in Tokyo area.
(Or try check "Kid-O-Kid" on Google Map Search when you are in Japan. )
Kid-O-Kid Ariake-Garden Store
Address : Ariake-Garden 4F, 2-1, Ariake, Koto-ku, Tokyo ( Link to Google Map)


Kid-O-Kid MARK IS Minato-Mirai Store
Address : MARK IS Minatomirai 3F, 3-5-1 Minatomirai, Nishi-ku, Yokohama-shi, Kanagawa 220-0012 ( Link to Google Map)
The largest Kid-O-Kid is at Osaka ITAMI International Airport store.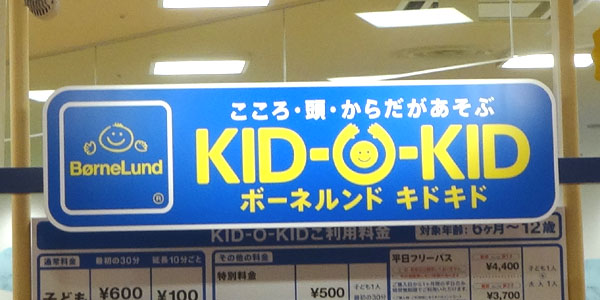 ---